One of the first products we reviewed for GearBrain was Insteon. It was six years ago when we tested their system in a real home. We really liked their home automation platform. I was surprised to hear earlier this week from one of our testers his Insteon devices were not working. It seems over the weekend his Insteon switches stopped working and his hub was not connecting to the cloud. Our tester told me he reached out to Insteon customer service but there was no answer. And he went online and saw on Reddit comments saying Insteon might be closing their doors or no longer in business. There were also new boards starting to appear which were focused on what Insteon users should do with all their smart switches and devices now that the hub didn't work, and the company might be closing.

After some investigating, we finally got confirmation from the company about their status. We did try to reach out to Insteon for comment but there was no reply. However, recently we saw on Insteon's Home Page, they are no longer in business due to financial issues. This confirms the comments we read on Reddit Insteon boards and articles from other reliable tech publishers, like IT Pro and AppleInsider, Insteon abruptly went out of business. As a result, their servers are no longer working.
So, what should Insteon users do to keep their smart home devices working without an Insteon Hub? There are a few options to consider. Users can look to get a smart home hub that is compatible with Insteon, or they can switch over to a new ecosystem on a different wireless protocol.
Switching to a new ecosystem will be hard and very expensive, especially if a user has a lot of Insteon switches in their home. Looking for a new compatible hub might be a little challenging too since Insteon is its own wireless protocol. They had a patented dual-mesh technology called Dual-Band Insteon which creates a mesh network inside your home. This mesh network uses both your home's power lines as well as wireless radio signal (915 MHz band) to connect all your devices to the Insteon hub. They were the first to market this system.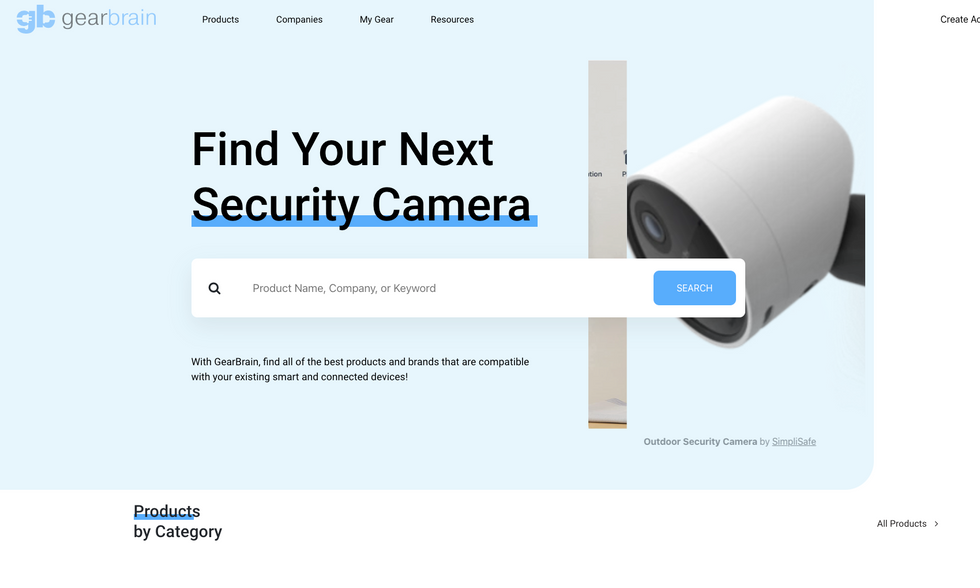 Sign in and easily find smart devices that are compatible with the connected devices in your home. GearBrain
The GearBrain - A Platform To Help Find Compatible Smart Devices for your Smart Home
Luckily, we have an easy way for you to find a compatible Insteon hub and it's called The GearBrain, our compatibility find engine for smart devices. It is free to use and will help you find any smart device which is compatible with Insteon or any other smart device, system or ecosystem. We just did a quick search and found the following hubs are compatible with Insteon:
(You can click here to see the full list of compatible devices that work with Insteon.)
Based on this list, HomeSeer will be the easy to implement since their hubs work just like Insteon's hub. Home Assistant does offer a nice integration which is easy to do, but you still need to get another hub to download the Home Assistant software. Once completed, the Home Assistant app can easily control your Insteon devices even without connecting to the cloud. (Learn more here.)
Universal Devices' Polisy, Polisy Pro and ISY994 hubs are very good but will not be easy to setup unless you are a "techie". Installing these hubs can be very complex and not as easy as HomeSeer's hubs. Also keep in mind you will need a PLM to connect to your Polisy hubs to control your Insteon devices.
How much do these hubs cost?
The cost for HomeSeer HomeTroller Plus Hub is normally $349, but is currently on sale for $279.20 on the company website. You can also buy HomeSeer HomeTroller Plus on Amazon but for $369. HomeSeer HomeTroller Pro Hub costs $999 but is also on sale for $799.20. But the best price is for HomeSeer HomeTroller Pi Smart Home Hub. It normally costs $149 but is also on sale for only $139. However, according to the company, its on back order and you can sign up to get notify when they are available to buy.
Universal Devices hubs cost around the same price as HomeSeer's HomeTroller hubs. The Polisy Pro Gateway costs $409 and Polisy costs $379 and are available on the company website. ISY-994 hubs are hard to find. They are sold on Amazon but currently unavailable.
Home Assistant is the lowest cost (free), but you do have to get a dedicated device to run the app. According to Home Assistant, they recommend ODROID-N2+ Home Assistant bundle by Ameridroid ($175). You can also use a Raspberry Pi 4 device.
Recommendation
All of these are good options to consider. It all depends on your technical level and willingness to dig in and get your home up and running again with a new hub. If needed, you could look to sign on with a support service like HelloTech or PocketGeekHome who will help you with the setup process. But this will add incremental costs to your conversion.
Based on our experience, HomeSeer would be our choice since it's an easy setup and products are available today. Also, HomeSeer gives you the option to move over to a new ecosystem with ease. The company created this page to let you know what you need and how to get their HomeTroller hub to work with your Insteon system. Also, keep in mind HomeSeer's hubs work with Z-Wave and other wireless protocols, and it would be a clean break from Insteon into a new connected world for your smart home.
Good luck with the transition and remember, if you run into any problems, you can use The GearBrain to post a question on any smart device including old Insteon hubs. Just go to the device's product page on the platform and select FAQ tab. Here you can ask a question and our editorial team and experts will help you solve your problems for free.
How to Ask Questions on The GearBrain, the Compatibility Find Engine for Smart Devices. www.youtube.com
HomeSeer HomeTroller PRO Smart Home Controller Hub | Locally Managed Automation | Also Compatible with Alexa, Google Home & IFTTT