Like GearBrain on Facebook
Last updated: April 25, 2022 - Insteon is no longer in business. To learn more on what happened with Insteon and how to get your Insteon smart devices working again, visit Your Insteon Devices Not Working – GearBrain Has a Solution
As the weather begins to warm up, there seems to be a fair amount of moisture in the air as well as on the ground. The last place we want that humidity is in our house. One way to protect our homes from water damage is with a smart water leak detector or sensor. These tiny devices can save us, and our insurance companies, a lot of money. Plus, they're easy to install. Smart water detectors notify you the moment water is detected by sending a message to your smartphone, which is key. The sooner you know that water is in your home, the less damage is caused.

We spent some time with Insteon Leak Sensor, a smart leak detector after Insteon sent us a review unit to test. It's one of less expensive, but we think effective options on the market today.
Insteon Leak Sensor is part of the Insteon ecosystem, which include the Insteon Starter Kit, a comprehensive smart home system that uses Dual-Band Insteon, a mesh network created through your home's powerlines, as well as a wireless signal (915 MHz band). This new technology is unique and highly effective for water leak detectors. It helps connect your devices seamlessly as most good water leak detectors are placed in areas where Internet access in your home when might be week.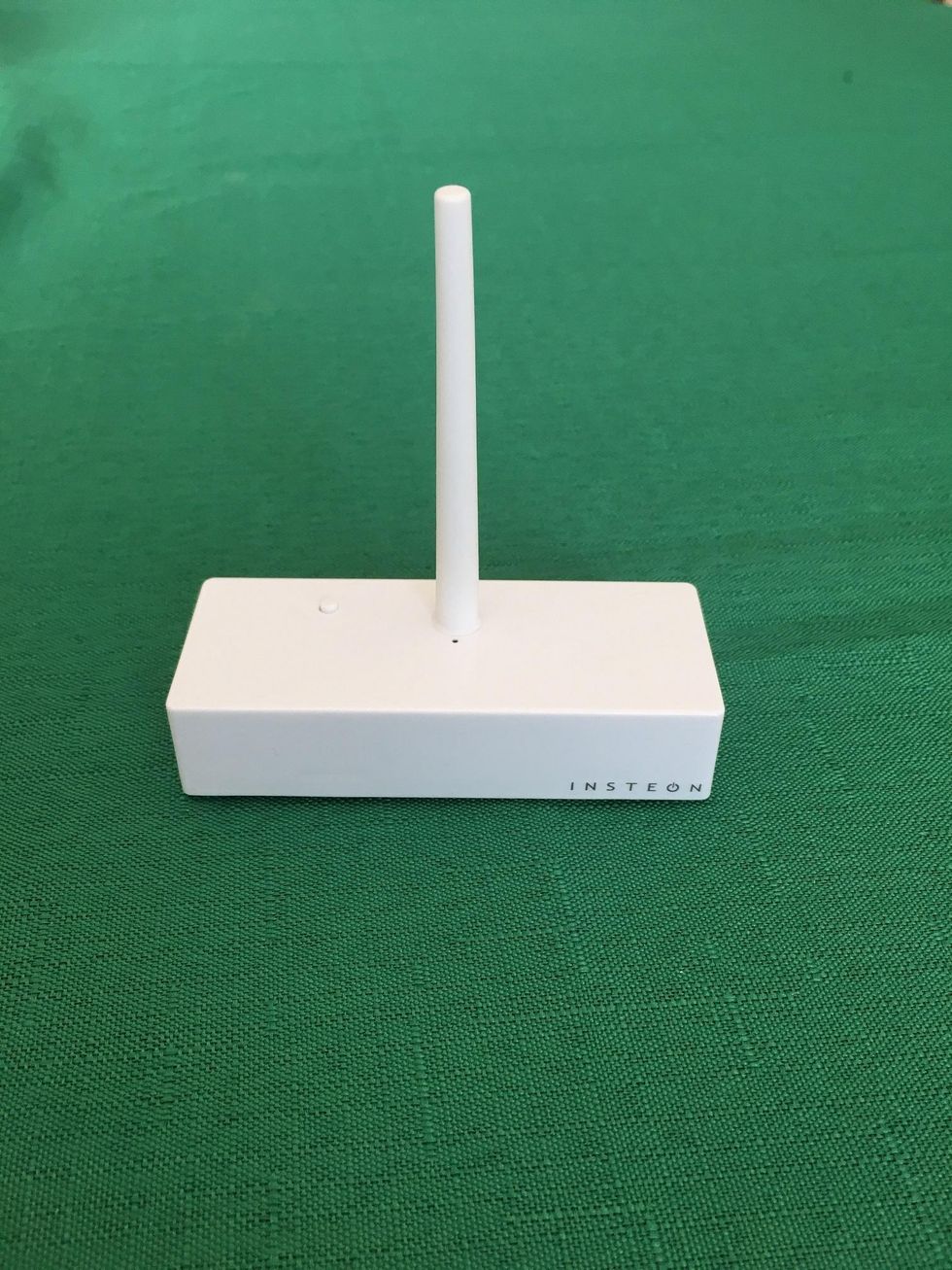 Insteon Leak SensorGearBrain
Setting up the Insteon Leak Sensor is very easy. When we unboxed the unit, we found the water leak sensor, one AA battery, and a Quick Start Guide. Insteon says the device has a working life of more than 10 years, according to Insteon. This includes letting you know when water is detected, while sending daily signals to your Insteon Hub so you know the device is still working properly, key since you're likely placing this in a location you might not visit on a regular basis.

We installed the battery and followed the installation instructions from the Insteon mobile app. Once paired with our Insteon Hub, we decided where to place our unit. The Insteon Water Sensor is meant to sit on the floor or a flat surface. It does not have to be nailed down or secured. We recommend you place the unit in a location where water leaks might occur, such as near washing machines, toilets, water heaters, refrigerators and dishwashers. You can also place the device in a basement, but make sure you have a good wireless signal. You don't want water seeping in, and your leak detector not working, because it can't communicate with your hub.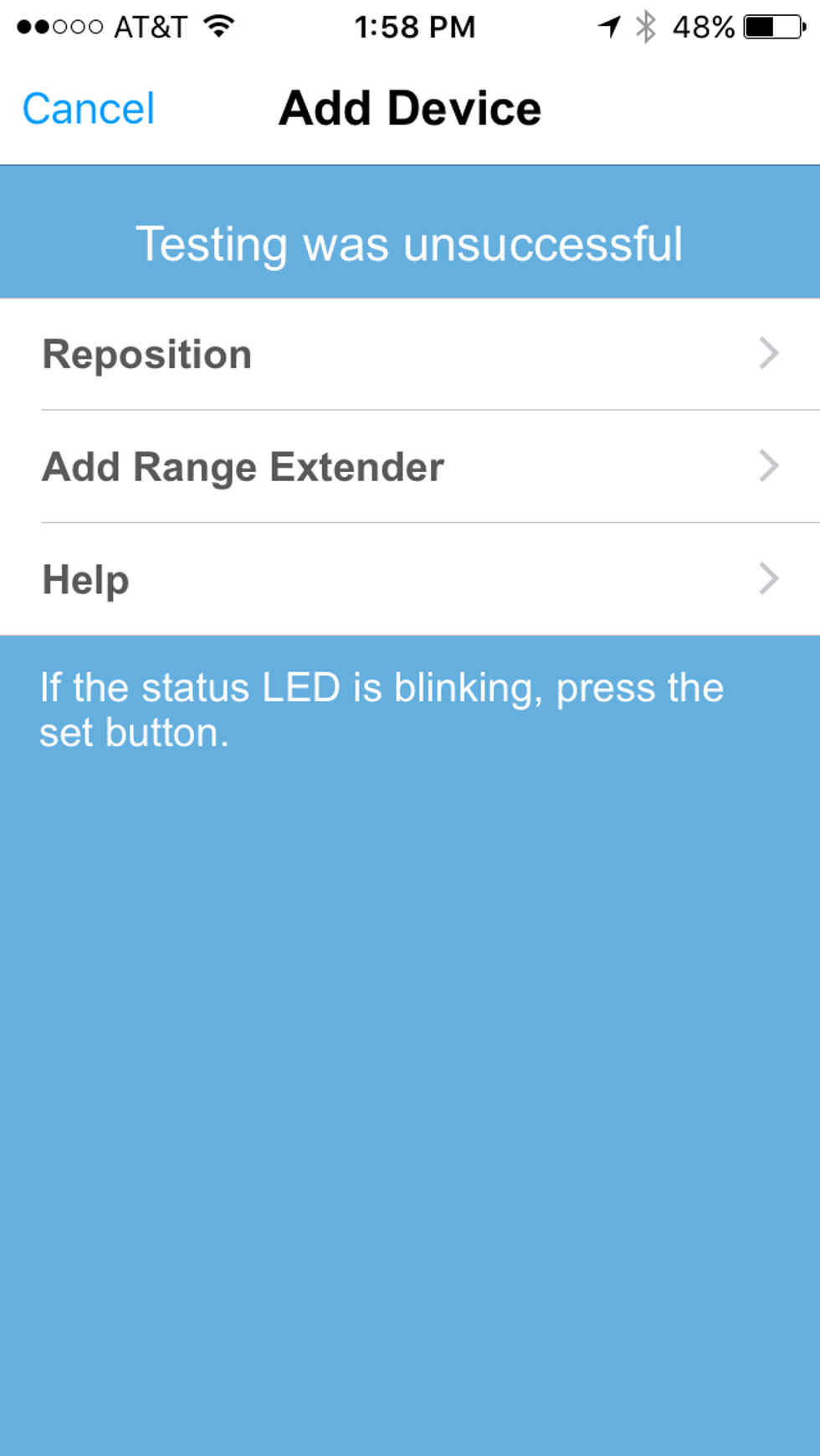 Add devices to Insteon hub using the Insteon app.GearBrain
For testing purposes, we placed our unit on the floor near our Insteon Hub and poured water until it surrounded the Insteon Water Sensor. Almost immediately, the sensor detected water, sending a text message from the Insteon mobile app to our smartphone within seconds. Then we tested the unit next to our water heater in the basement. This location had an okay wireless signal. When we poured the water on the floor, and it reached the Insteon Water Sensor, we were again notified in seconds.

A nice feature is you can control and install multiple sensors through the Insteon Hub and mobile app. With pricing reasonable at $34.99 (Smarthome.com or Amazon) having multiple sensors is affordable as well.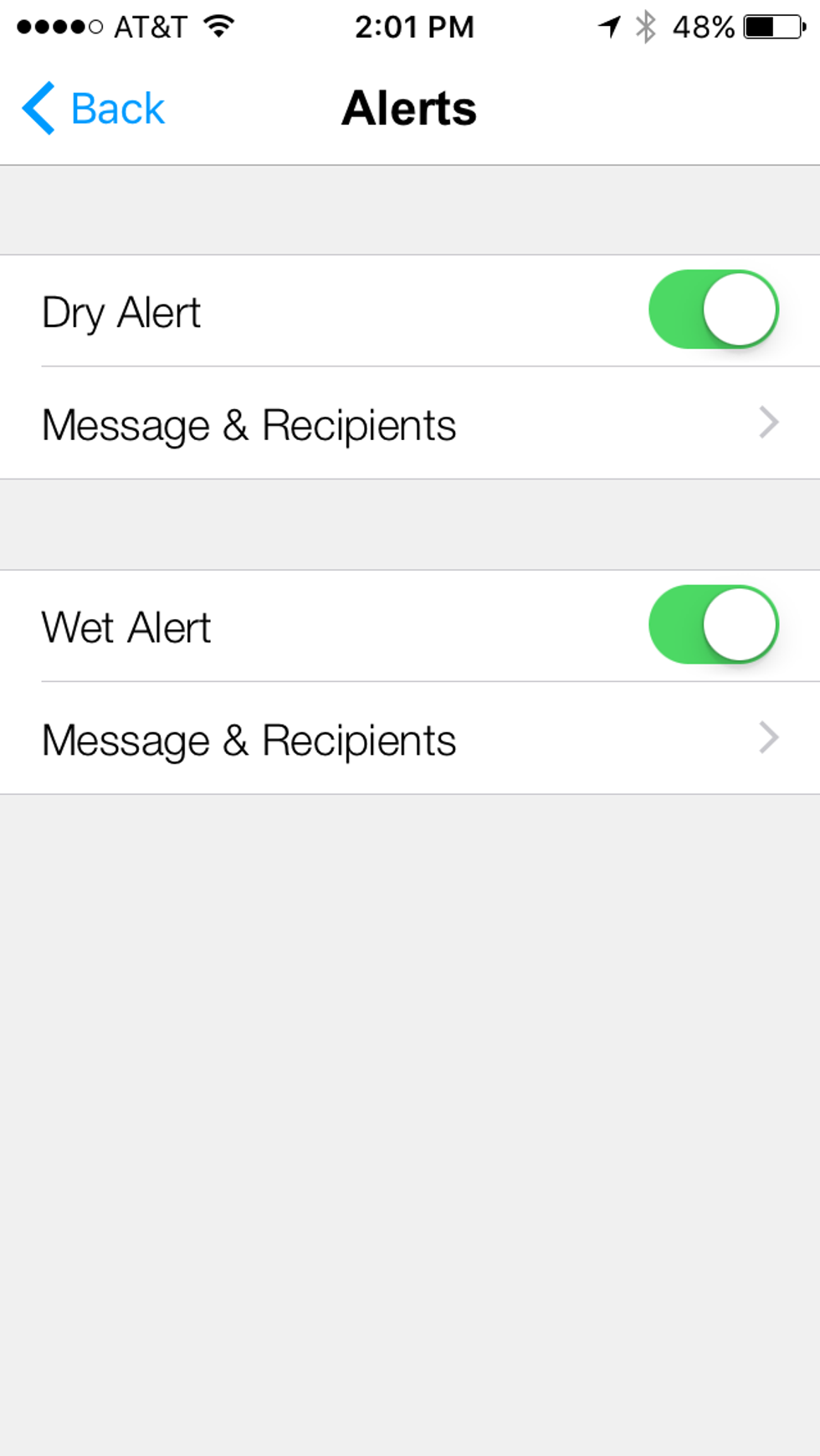 Insteon app provides alerts when water is detected by Insteon leak detector.GearBrain
Before buying a water leak detector, note that most need to be connected to a third-party hub. While some water leak detectors don't require a hub to work properly, make sure you're getting all the features you think you'll want or need, and that your device can be upgraded. Some water leak detectors not detect water, but can shut off the source if necessary. Your home is one of your biggest investments, so protecting it is smart. Some
Insteon Water Sensor works with Insteon family of products, including the Insteon Remote Controller Plug-In Controller and a Smarthome Select Electronic Water Shutoff Valve. Pairing these with your Insteon Hub and Insteon Water Sensor through the company's mobile app creates a water leak detection system in your home. You can add a scene through the app that will also shut off your water when a leak is detector.
GearBrain is also fans of Insteon's pricing. The total cost for the Insteon Plug-in and Shutoff Valve is less than $150. Adding the Insteon Hub or Starter Kit, brings the total cost to only $269. Most major water leak detector systems, like leakSMART, cost more than $700.

One feature GearBrain didn't like is Insteon Water Sensor's design. Insteon Water Sensor has a 2-inch antenna that sits directly on top of the unit. Depending on where you position the device, this antenna might cause problems because of its height. Know in advance where you plan to place the water leak detector to make sure the antenna won't be an issue.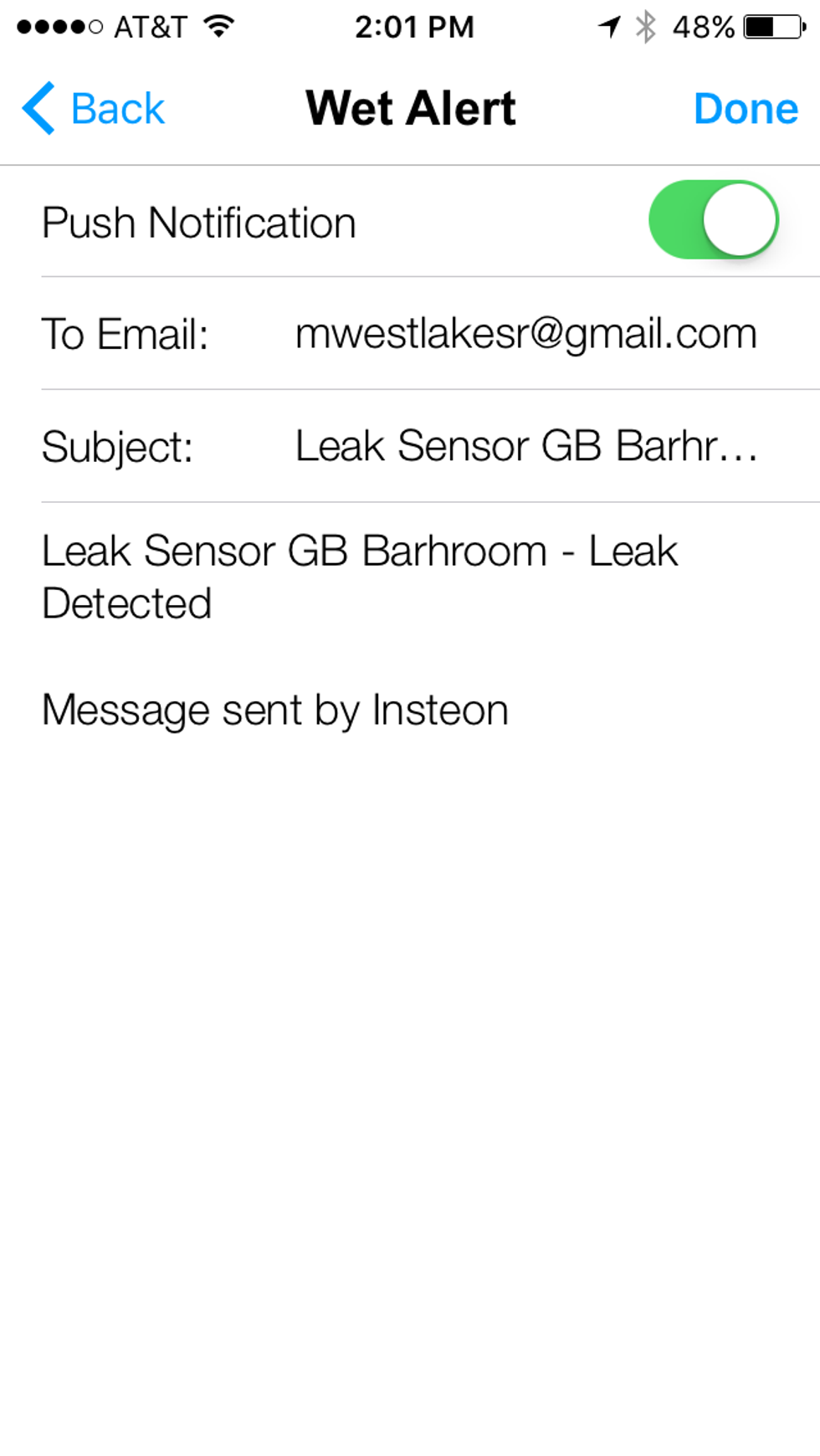 Check alerts from Insteon app on water leaksGearBrain
Summary

GearBrain believes water leak detectors or sensors are an essential connected device for today's smart home. When water gets into your home, the work to clean and dry your furniture, floors and walls is extensive to ensure mildew or mold doesn't appear. A good water leak detector can help prevent this from happening, or at least reduce the damage. Insteon Water Sensor is a good affordable option, especially if connected to an Insteon Hub, by watching your home and notifying you if water is detected. Not bad for only a small investment.
Pros: Easy to install, cost, expandable, strong battery life

Cons: Doesn't work independently, has a long antenna.
Like GearBrain on Facebook