Model 3 The first iteration of Tesla's long-awaited Model 3 is now off the production line says Elon Musk who tweeted his news late Saturday night along with first images of the new car. Responses were swift, with one tweeter wondering if Musk would get the first model. (The answer, says Musk, is no — those who put down the deposit first for the full price get the first model off the line.)
People waited overnight last year, just to put down a deposit to pre-order the new car, considered Tesla's first affordable electric car starting at $35,000. Tesla even hired an AR expert, Milan Kovac, who had worked on the Skully motorcycle helmet to help develop displays for the Model 3.
The Model 3 is expected to have self-driving tech pre-installed as per Tesla's announcement last year. Each new factory car is reported to have all the hardware from 360-degree cameras to sensors capable to handling self-driving features. There don't appear to be pictures yet of the new car. We'll post them when they go live as well.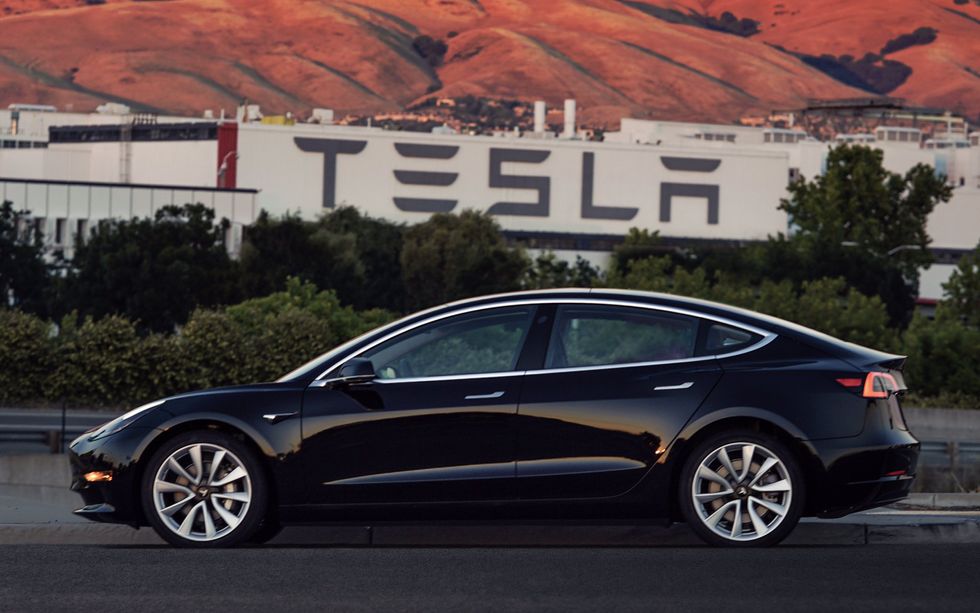 Photo courtesy of Tesla Motors/Elon Musk
Senior tech New tech is always fun to play with, but sometimes the features leave out certain groups of people who aren't able to work interfaces or even hardware. K4Connect redesigns technology programs with seniors and those who face disabilities in mind. We spoke with its CTO and co-founder Jonathan Gould to hear how the company redevelops technology to extend its use to more users.
Photo: A first generation Tesla Model 3, tweeted by @elonmusk on May 9th.