Like GearBrain on Facebook
Tesla boss Elon Musk has confirmed that a new feature called Dog Mode will be issued to the company's cars via a software update this week.
Speaking to his followers on Twitter, Musk also said that a second new feature called Sentry Mode will arrive with the same free over-the-air software update.
Read More:
Dog Mode is designed to keep the car's interior temperature low when it is left parked on a hot day. That way, a pet left inside can remain comfortable and not overheat, while also getting fresh, filtered air through the climate system.
Additionally, it is expected that Dog Mode will let Tesla owners display a message on the car's large dashboard touch screen, informing pedestrians that the dog is safe and they do not need to take action.
Tesla cars already offer Cabin Overheat Protection, which keeps the interior at a safe temperature, but Dog Mode is expected to build on this by including the touch screen messaging system.
Dog Mode was first suggested to Musk on Twitter back in October. Musk simply replied "yes" to the suggestion. When asked last week when Sentry Mode, another new feature, would arrive, Musk replied: "Sentry Mode (and Dog Mode) roll out next week."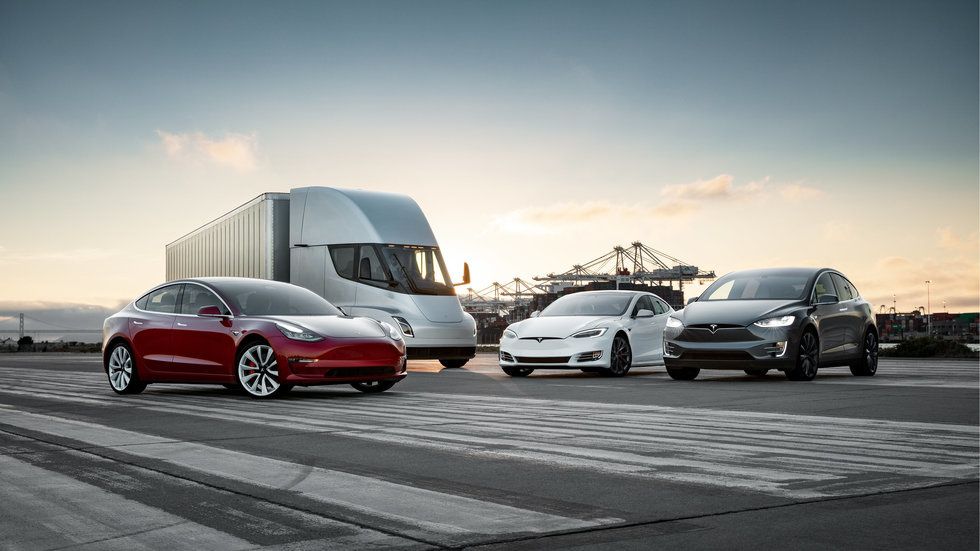 The features will arrive via a free over-the-air software updateTesla
With this time frame, it is likely that both features will arrive between today and February 17.

Also suggested by Musk's Twitter followers, Sentry Mode will record footage with the car's Autopilot cameras if a window is broken while parked, and play loud music to attract attention. The new feature comes after a number of Tesla owners reported break-ins online, where thieves smash a window and steal whatever is inside.
Some aftermarket dash-cams already offer a feature where they begin recording when a collision is felt while parked. But, while these systems usually only offer a view forwards and backwards, potentially missing someone smashing a side window and reaching inside, Tesla's Sentry Mode should offer more view points, given the eight Autopilot cameras fitted all around the outside of the car.

Sentry Mode (and Dog Mode) roll out next week
— Elon Musk (@elonmusk) February 7, 2019
These will follow an update which landed on February 10, giving Tesla cars auto-folding wing mirrors and a new blind spot warning system, which chimes when the driver attempts to make a lane change while another vehicle is over their shoulder. The chime can be switched on or off in the car's settings menu.
As for the auto-folding mirrors feature, this can be enabled based on the car's location. For example, if you park on a large driveway at home then there's no need for the mirrors to fold in when parked. Then, if your office parking lot is very busy with narrow spaces, you can have the car automatically fold its mirrors when switched off at that location.
As is usually the case, the new features will likely be made available for all recent models of Tesla, including the Model S, Model X and Model 3.
From Your Site Articles
Related Articles Around the Web
Like GearBrain on Facebook