Like GearBrain on Facebook
Audi is to invest €14 billion ($15.95 billion) in the future of transportation over the next five years, split across the three sectors of electric vehicles, autonomous driving, and connected digital services.
These are seen by many carmakers as the new cornerstones of the automotive industry, and will be the attention of vast sums of investment over the coming decade.
Read More:
Made between now and 2023, the investment will see Audi bring several fully electric vehicles (EVs) to market, including three models under the company's new E-tron EV brand. The first will be an SUV in 2019, followed by the E-Tron Sportback crossover and the E-tron GT, a sports sedan with the Tesla Model S in its crosshairs.

Audi's electric vehicle plans are considerable, with approximately 20 new electrified models due to hit the roads by 2025. The company says about half of these will be all-electric, while the other half will be plug-in hybrids.
Bram Schot, temporary chairman of the board of management at Audi, said this week: "This planning round bears a clear signature: We are taking a very systematic approach to electric mobility and will be much more focused in the future. We are consistently prioritizing our resources for future-orientated products and services that are highly attractive and relevant to the market...we want to electrify people again for Audi and at the same time be an agile and very efficient company."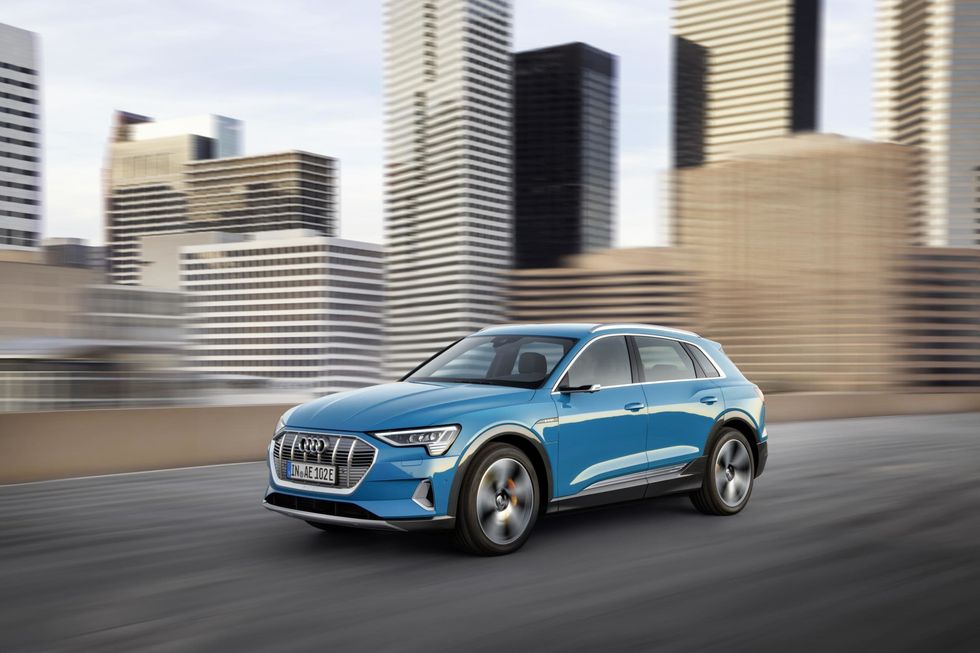 The electric E-tron goes on sale in 2019Audi
These remarks suggest the company is now aware of the changing demands from drivers and car users, who in many cases no longer wish to purchase a vehicle of their own. The "future-orientated products" Schot speaks of likely refer to the growing 'shared economy', where cars can be rented at short notice via an application-based, on-demand service, instead of bought from a dealership and kept for several years.

This shifting landscape is something traditional carmakers are starting to adjust to, with Porsche, Volvo and others now offering subscription services, where a flat monthly fee gives customers access to a range of different vehicles to suit their varying transportation needs.
Volkswagen, parent of Audi, Porsche and other automotive brands, recently pledged to invest €44 billion ($50 billion) in electric vehicles, autonomous driving and new connected-car technologies over the next five years. With over half of that going towards the development and production of electric cars across its brands.

The group plans to launch 50 different fully-electric vehicles by 2025, plus another 30 plug-in hybrids. By 2026, the company has said it will no longer be working on all-new models without a plug-in option, meaning by that year no VW Group vehicles will be launched with power coming exclusively from internal combustion.
EVs produced by the VW Group will have access to the Electrify America charging network in the US and the Ionity charging network in Europe. These chargers will refill batteries at up to 350kW, more than double the speed of Tesla's Supercharger network; this means a charge from almost empty to 80 percent should take about 20 minutes.
GearBrain www.youtube.com
From Your Site Articles
Related Articles Around the Web
Like GearBrain on Facebook