Like GearBrain on Facebook
Just under a year after ramping up its Superchargers fees by up to 100 percent, Tesla is once again increasing the cost drivers pay to charge their cars.
This is the result of the company shifting from offering a flat rate of electricity by state, region or country, to a model where the price varies by each Supercharger station. This shift in price is to take into account the difference in local electricity costs.A
Read More:
The move also comes as free Supercharger access is finally being removed from new Teslas - a perk Tesla was offered for several years but has always said would eventually be taken away.

However, and despite the latest price rise, Tesla says it does not operate its global Supercharger network as a profit center - something Porsche says it will certainly do for its first electric car, the Taycan.
According to Electrek, which was first to report on the price changes, the cost of Supercharger use has increased by approximately 33 percent. For example, prices at a Supercharger in downtown New York City has increased from a state-wide flat rate of $0.24 per kWh to $0.32 per kWh.
Another example, this time in California, saw prices increase from $0.26 to between $0.32 and $0.36 depending on the station. Similar increases have been reported across Europe too.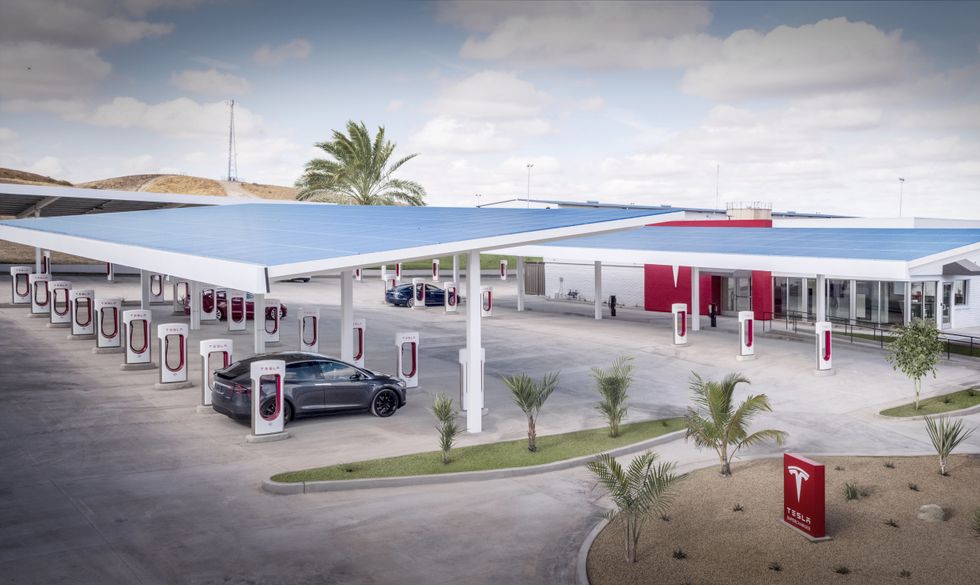 A Supercharger stationTesla
The largest battery pack Tesla offers in its cars is 100kWh. If a driver were to charge from 20 percent to almost full, they would expect to spend a little under $30 in the above examples.

While yet another price increase could be seen as a negative thing - especially as many Tesla owners have enjoyed free Supercharger access - the price is still considerably lower than using gas to drive the same distance. It is also worth bearing in mind that Superchargers are used mostly for covering long distances; most Tesla owners charge at home or work for their day-to-day driving, where prices will not have changed.
The increase also puts Superchargers prices above those of other charging networks, in some cases. However, Tesla's chargers are faster and often simpler to use. It is understood that the company is preparing to launch a faster - and possibly more expensive - third-generation Supercharger later this year.

Tesla said in a statement: "We're adjusting Supercharging pricing to better reflect differences in local electricity costs and site usage. As our fleet grows, we continue to open new Supercharger locations weekly so more drivers can travel long distances at a fraction of the cost of gasoline and with zero emissions. As has always been the case, Supercharging is not meant to be a profit center for Tesla."
GearBrain Road Trip Gadget Guide www.youtube.com
Like GearBrain on Facebook