Like GearBrain on Facebook
It's almost that time of year again, where couples begrudgingly head out on what could well be a dark and cold winter's evening for an overpriced meal in an understaffed restaurant.
Yes, it's Valentine's Day this Friday and we can almost feel your excitement from here. Or perhaps it's panic we can hear; a sense of dread over what to buy, how much to spend, where to go, what to do and, most importantly, whether you are finally far enough into the relationship to mutually ignore the whole thing and stay in.
Read More:
The shred of good news, glistening like a needle in a haystack of anxiety and fake rose petals scattered across a restaurant table, is that voice assistants can actually be helpful here.
Alexa and Google Assistant in particular are capable of finding and ordering flowers, booking restaurant reservations and hailing a cab to get you there (if that's what you really, really want). If you decide to stay home, they're also great at serving up recipes, ordering take-out, playing music, and setting your home's lighting just so.
Order flowers with Alexa (or find a nearby florist with Google Assistant and Siri)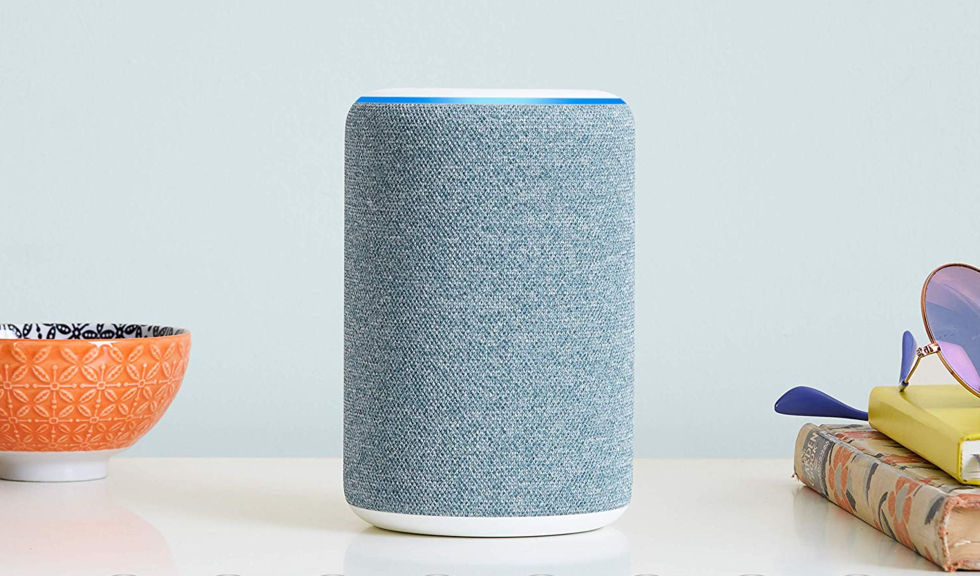 Alexa can be used to order flowers or find a local florist Amazon
First, let us tick off the first cliche and order some flowers. All three main voice assistants perform well here, as they can all search for local businesses then provide directions from your current location, or let you call them up to place an order.

All three work in a very similar way, and all you have to do is say something like: "Find me a local florist" or "where is the nearest florist?".
Alexa takes things a bit further via a couple of skills that let you place an automated order. In the US there's 1-800-Flowers, which lets you order flowers, pay using Amazon Pay (prior setup in the Alexa app required), and include an extra gift like chocolates. The skill asks for the recipient and the occasion, then serves up recommendations with their price until you find one you like the sound of.
Alexa being a voice assistant, there's no way to actually view these flowers (even on an Echo Show), so unless you're confident in 1-800-Flowers' abilities to read your mind, your partner might be in for a shock. In the UK, the Interflora skill works in much the same way.
Call an Uber or Lyft with Alexa, Siri or Google Assistant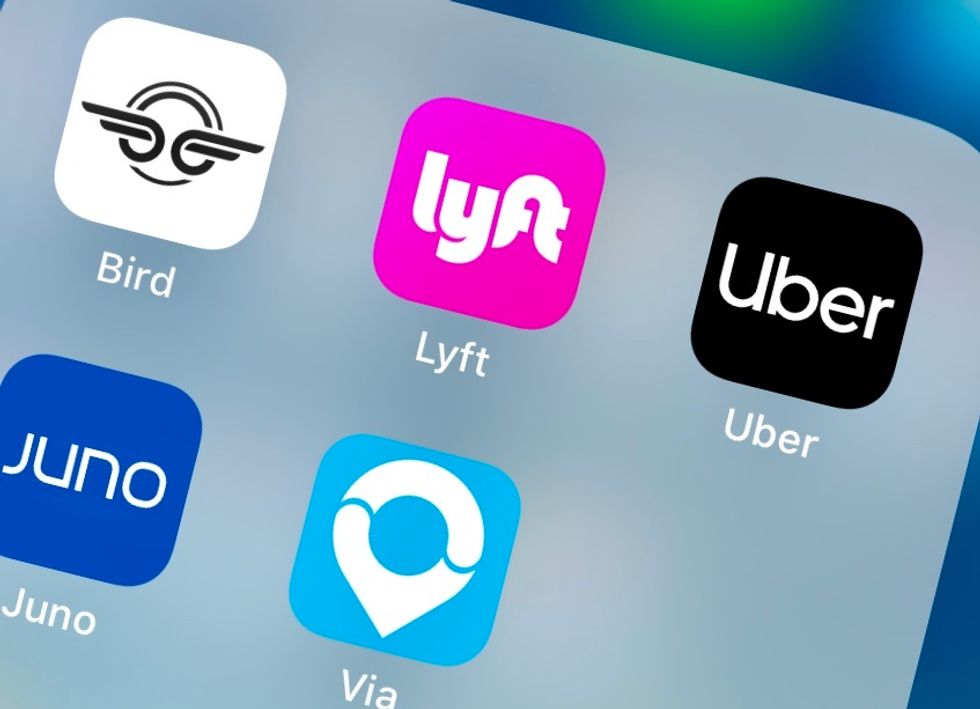 Voice assistants can call a cab from Uber and Lyft GearBrain
If you decide to brave the crowds at your local Italian - whose heart-covered menus mysteriously no longer include prices - you can ask Alexa, Siri or Google Assistant to order you a cab through Uber or Lyft.

All you have to do is summon your voice assistant of choice then say something like "order an Uber" or "hail a Lyft", and the request will be made using your usual Uber/Lyft account.
Make a restaurant reservation with Google Assistant and Duplex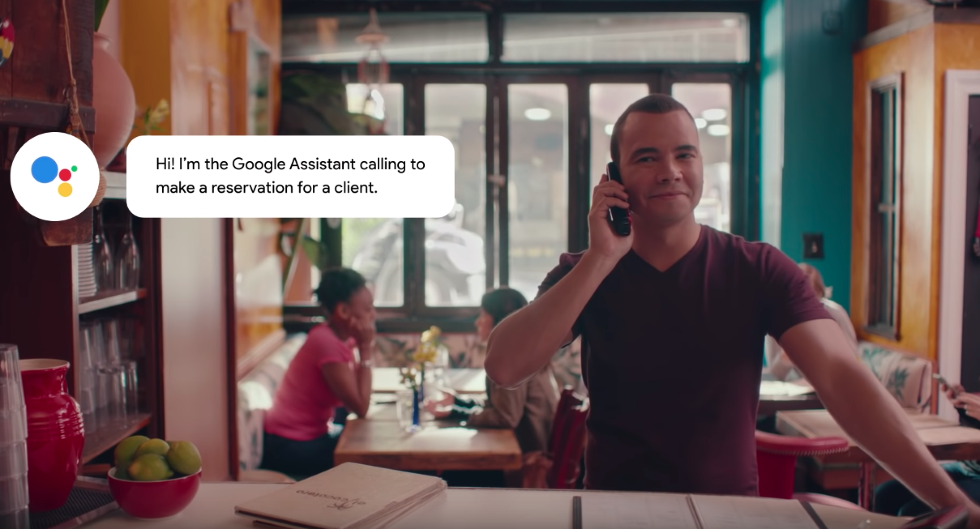 Duplex can make a restaurant reservation on your behalf Google
All three voice assistants can be used to look up restaurants and call up or read out directions, but only Google Assistant can make the reservation on your behalf. Limited to participating restaurants in a handful of US cities for now (including New York City, Atlanta, Phoenix and San Francisco, Google Duplex is an extension of the Google Assistant.

To get started, ask the Assistant to make a restaurant reservation; it will ask for the restaurant name, then the date and time, and how many people the booking is for. Once Google Assistant has all of the information it needs, it will call up the restaurant by itself and make the booking by speaking fluently to the person answering the phone.
Duplex can handle questions and even includes the 'ers' and 'ums' of natural speech to sound more convincing. Once the booking is complete, the Assistant will send you a notification.
Following a cooking recipe with a Nest Hub Max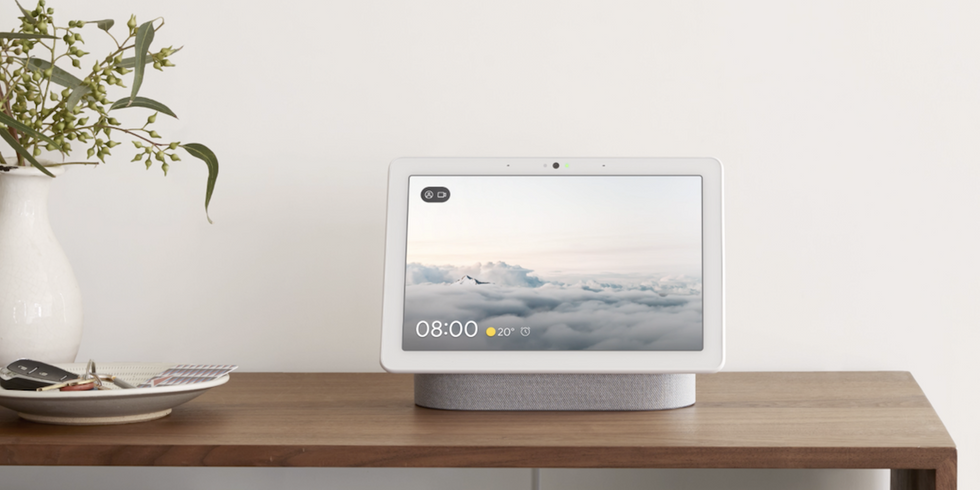 Smart displays make for useful digital recipe booksGoogle
Or how about you stay in a cook a meal at home? Google Assistant and Alexa are particularly good here, especially when used via a smart display like the Amazon Echo Show or Google's Nest Hub Max.

You can request a certain cuisine, or adjust the settings to make sure you are only offered vegetarian or vegan recipes. Once you have found what you want, the assistant will talk you through each step, while displaying instructions on the screen.
Both systems have partnerships with various recipe platforms (which in Alexa's case means enabling the relevant skill to get the recipes you want), so there's no shortage of meals to choose from.
Cue up the romantic playlist and dim the lights with Alexa and Google Assistant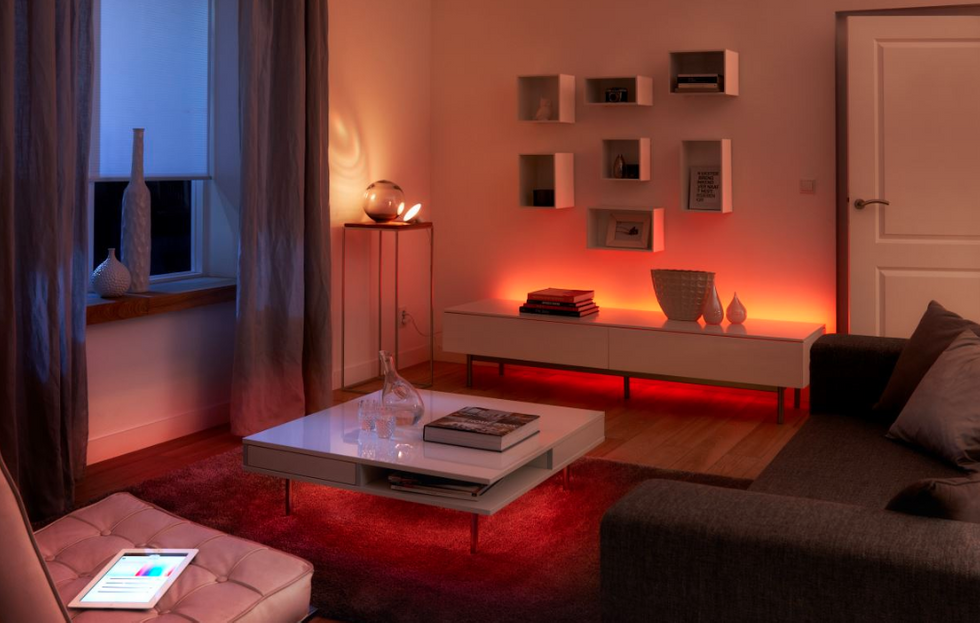 Adjust the mood on demand with smart lighting Philips
Finally - and yes, somewhat predictably - you can use your voice assistant to cue a Valentine's Day playlist and dim the lights for your romantic meal. You can put fate in Spotify's hands and ask for a random Valentine's playlist, or create the list in advance and ask your assistant to play that specifically.

As for the lighting, you'll need to buy and set up a few smart lights from the likes of Philips Hue, Lifx or C by GE. Once you have created a scene in your smart lighting or assistant app, you just have to ask for it by saying: "Alexa, set my Valentine's Day theme" and the lighting will adjust accordingly.
Just order a take-out instead
If all of that sounds too much like hard work, why not order a pizza? Alexa has Domino's and Pizza Hut skills for doing exactly that, while Google Assistant works with a range of food delivery services, including DoorDash, Slice and ChowNow.
From Your Site Articles
Related Articles Around the Web
Like GearBrain on Facebook