Bad habits are meant to be broken, while good ones should be cultivated so they stick around. That's why apps that track the way we work and engage with others can help change those patterns in our lives that may be holding us back from our best selves. These seven apps work on Apple and Android smartphones, sometimes both, tapping into tools from gaming to social media, with several costing nothing more than your time and commitment.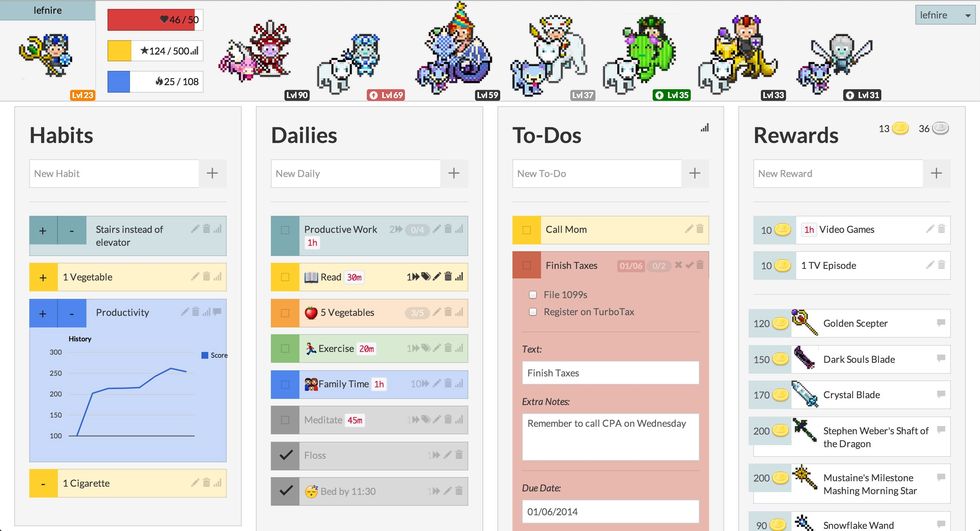 Users level up as they build better patterns in their lifeHabitica
Habitica

Gamification is all the rage, using motivational incentives to push people to the next level in apps from Pokémon Go to SleepScore. With Habitica, this concept is put towards building good habits, with a rewards and punishment system to help them stick. Keep tabs on daily goals and overall progress, "level up" with new in-game features and fun, and as you play, your new patterns will take hold. Use this free app with friends so you can hold yourself accountable for your actions.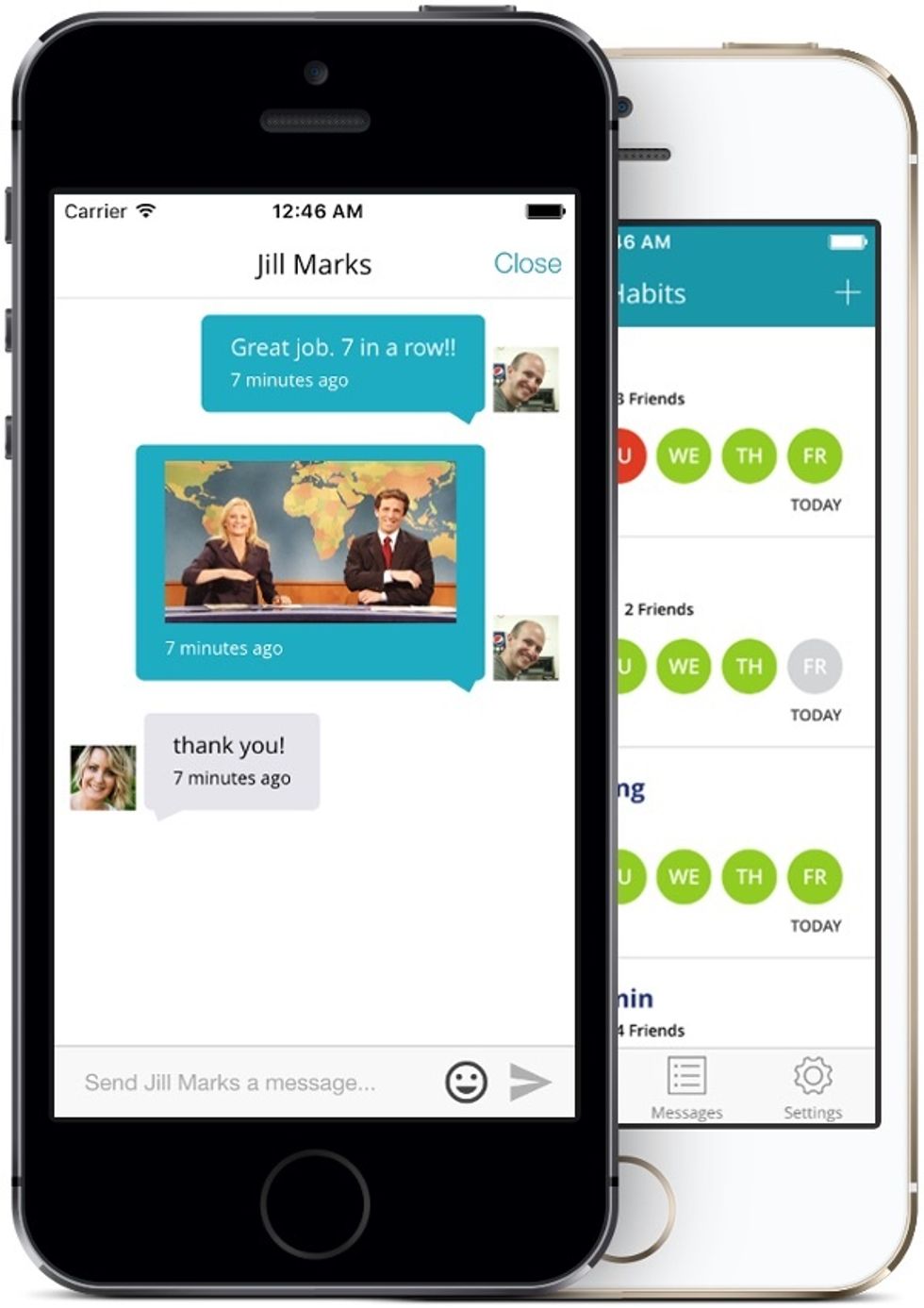 Build a community with HabitShare, and invite friends to help you stick to goalsHabitShare
HabitShare

Combine the world of social media with personal obstacles and you'll likely feel the push to prove you can build — or break — any habit. HabitShare is a free app that brings social media into the picture, so you can share your goals and accomplishments as you succeed or experience setbacks. Set reminders, add friends (and control what they can and cannot see), and track your goals by the day or over a week's time. As you build social circles, add more friends who can see your HabitShare steps; Their motivation will keep you in check.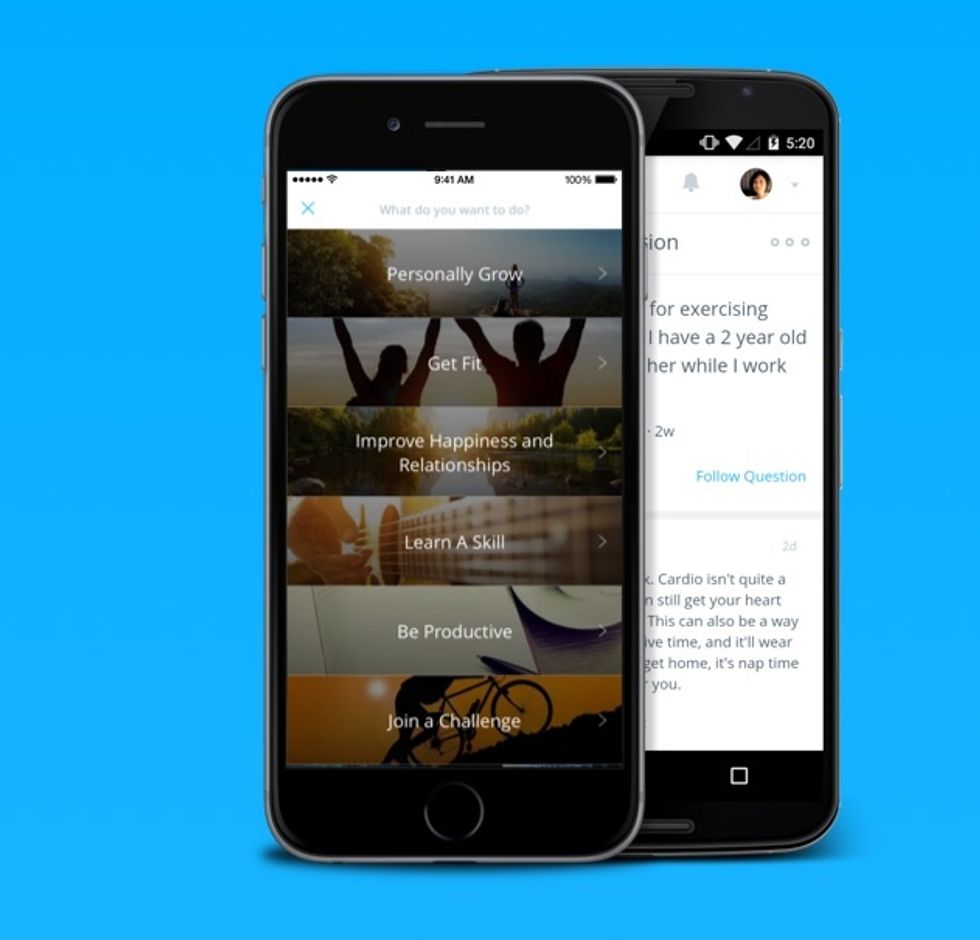 For $20 a week extra, you can message directly with coaches for more personalized helpCoach.me
Coach.me

Sometimes a little hand-holding is just what you need to commit to making, or breaking, a habit. Coach.me is just the tool to teach and inspire, a free app with smart motivational tips built into the app's tracking abilities. Connect with the Coach.me community to collaborate, view trends, and mine the Q&A section for expert advice. For $20 a week, you can message a coach personally via app or phone. Follow the plans to help you get started on changing those patterns that may be holding you from your goals.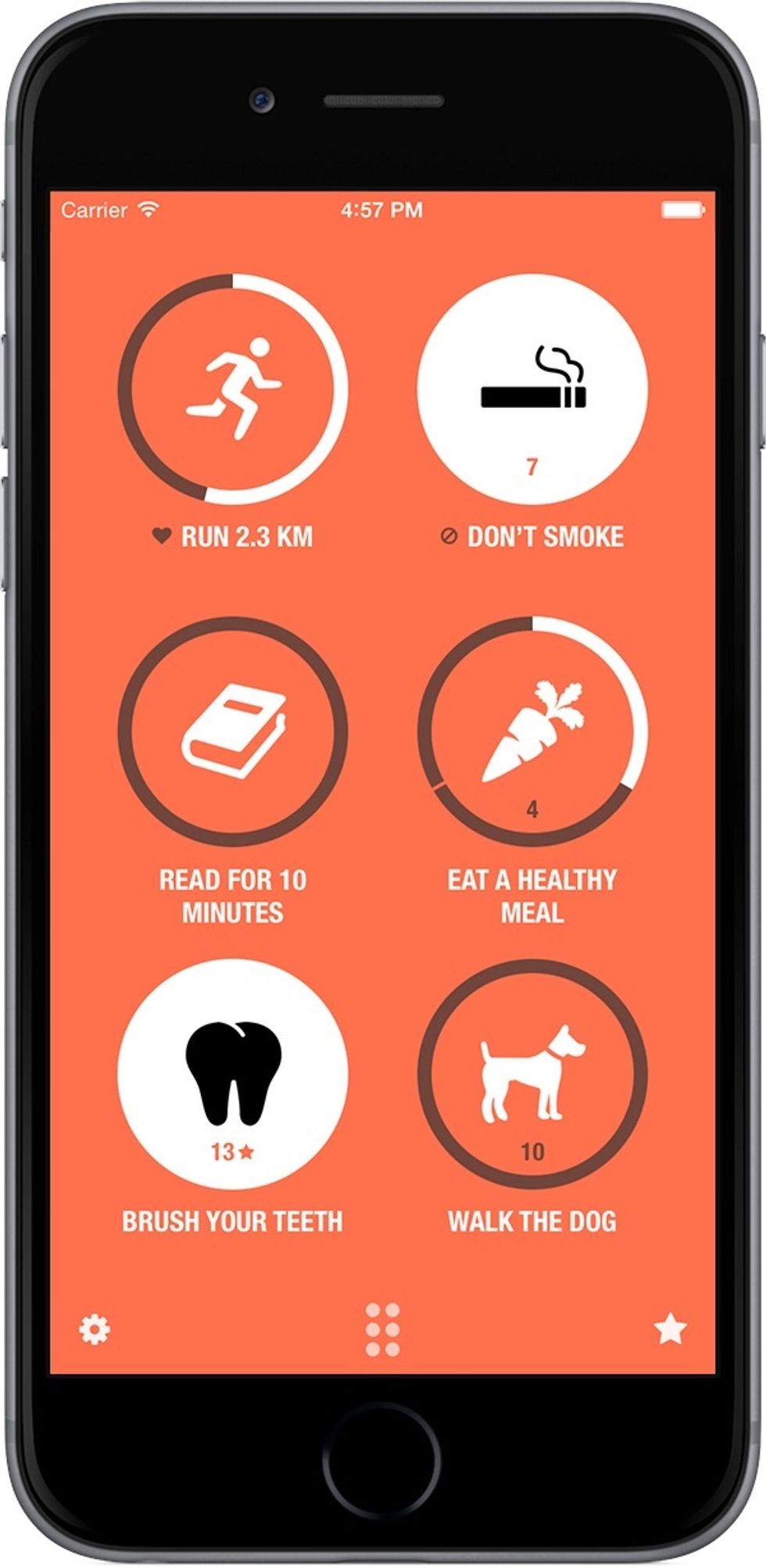 Track up to 12 different tasks that you want to work on in the Streaks appStreaks
Streaks
Use the Streaks app to maintain up to 12 tasks that you want to eventually turn into good habits. Each time you succeed, you extend your streak — but break the chain, and you're back to square one. This everyday to-do motivator will keep you in check so you can keep climbing towards your goals. A quick scan lets you know what you need to do to keep your streak going. Sorry Android users, this $4.99 app only works for iOS devices.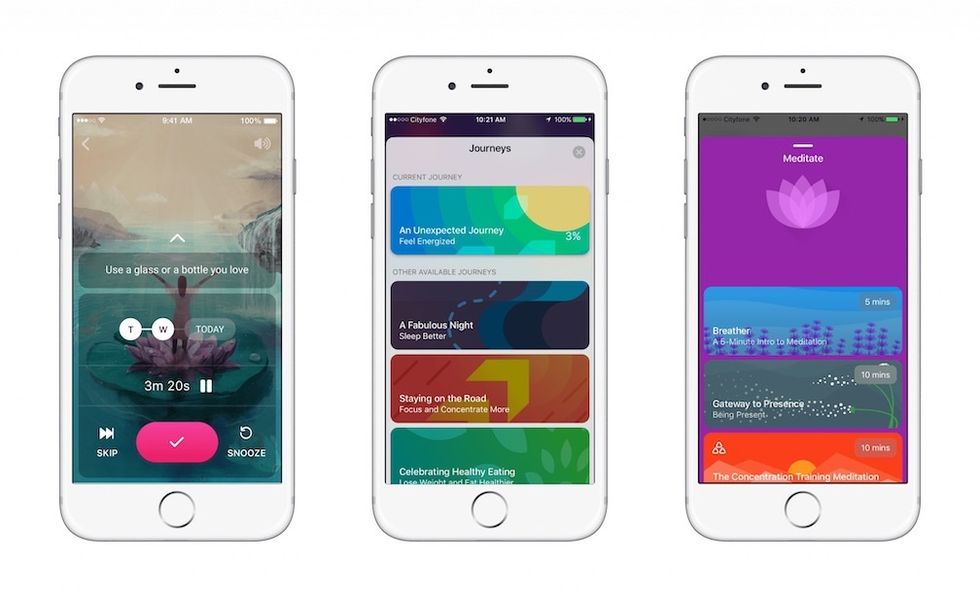 The app Fabulous came from researchers at Duke UniversityFabulous
Fabulous

Thirty days to a new you is achievable with help from Fabulous. This science-centered app was created at Duke University, with behavioral economics at the core of its creation. The app is free and designed to rewire the brain, so that new habits become second-nature. Encouraging you to make gradual changes to reaching your goal, this step-by-step scientific program combines the ease of an app with small, but achievable, milestones. You can pay for integrated coaching for an additional $9.99 a month.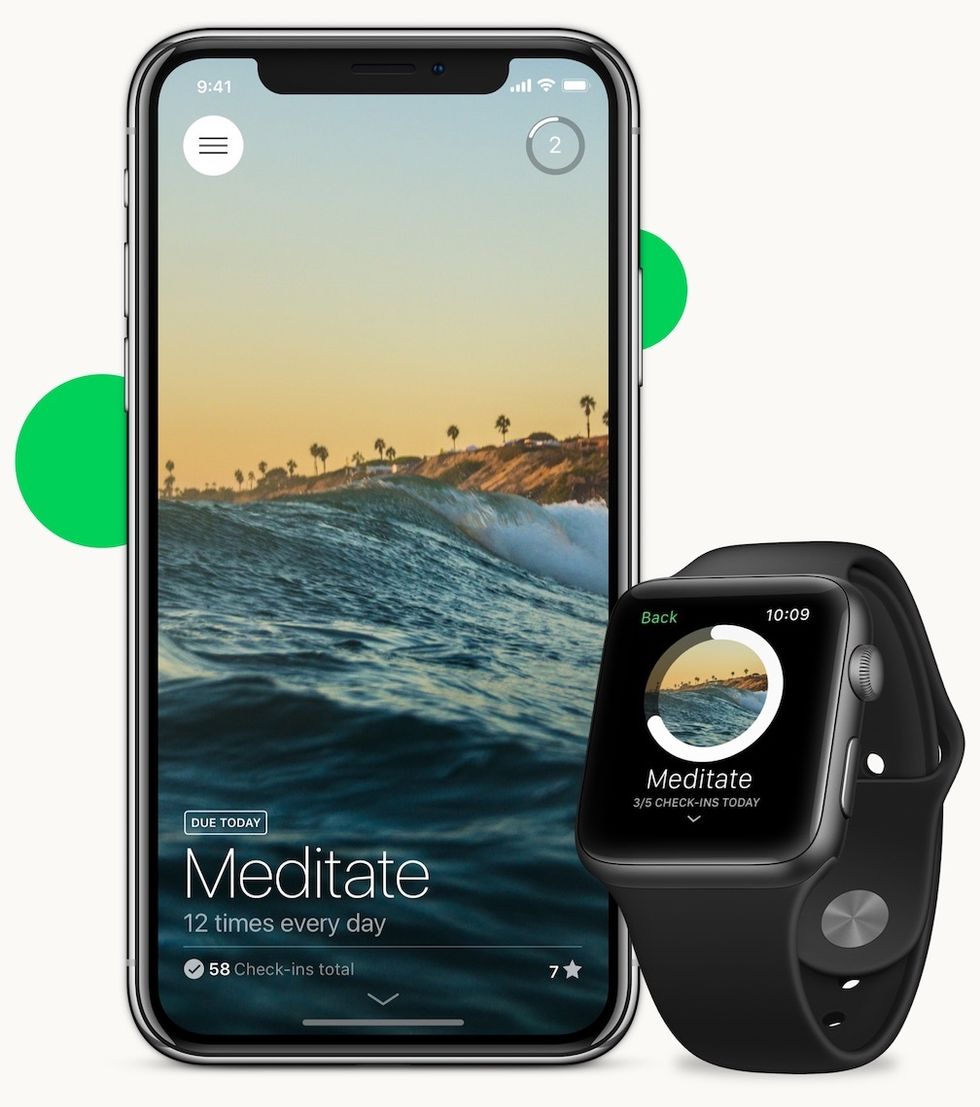 The app has a separate dashboard for each habit you want to addressToday Habit Tracker
Today Habit Tracker

For those motivated by aesthetics, Today Habit Tracker is a good choice, serving up artistic and inspiring cover photos for each habit someone is trying to break. There's a separate dashboard for each pattern, so you can concentrate on one without distraction. Plan out each step and milestone, as each habit card is uniquely customizable and functions as its own entity. If you wish to see all your goals on one screen, a quick click will get you there, and the free app also works with the Apple Watch. (But not with Android devices.) Earn badges along the way and take the steps to winning them all.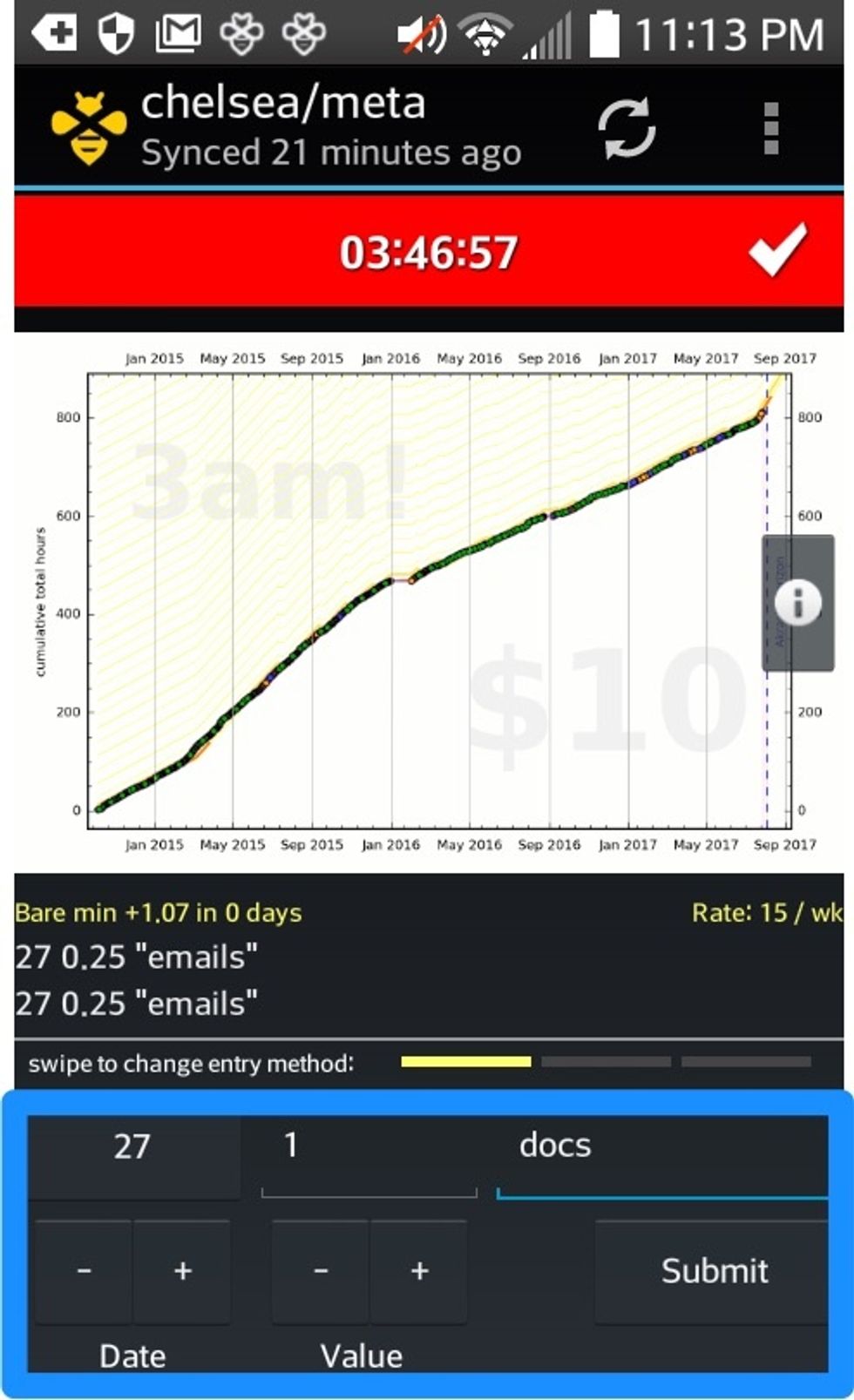 Slip up while using Beeminder, and you'll pay a financial penaltyBeeminder
Beeminder
For the money-motivated, Beeminder is a habit-forming app that keeps you on track by assessing penalty fees if you fail. Pledge money to make promises to yourself to stay committed. You get a second chance, but slip again and you'll have to hand over the funds through this free app. Beeminder's "Yellow Brick Road" lets you follow your data points towards progress, but mess up and the money is theirs. This type of incentivizing is unique for habit making and breaking, since you're unlikely to want to pay them if you slip.