Like GearBrain on Facebook
Drone operators in the UK may find there's more to watch for than birds in the sky. A new proposed law before Parliament would require drone owners to not only register their drones, but also willingly give up pieces of their device if the UK police believe "if there is reasonable suspicion of it having been involved in an offense." So says Baroness Sugg, the UK's minister for aviation in a statement made today to Parliament.
New rules would include registering any drone that weighs 250 grams (.55 pounds), requiring drone pilots to sit for safety classes and also use apps that would send updated details about their flight plans such as if they're too close to government and military sites, schools or even residential areas "to respect the privacy of others," says Sugg.
Authorities are also looking at restricting drone flight near airports and above 400 feet — which is in place in the U.S.
Police in the UK would also be able to ground drones — and take parts away to be able to identify these devices later. This is a particular problem with drones as operators using these unmanned aerial vehicles (UAV) in illegal activities can just fly them away. Current rules just aren't sufficient and don't give UK police enough latitude to do their work.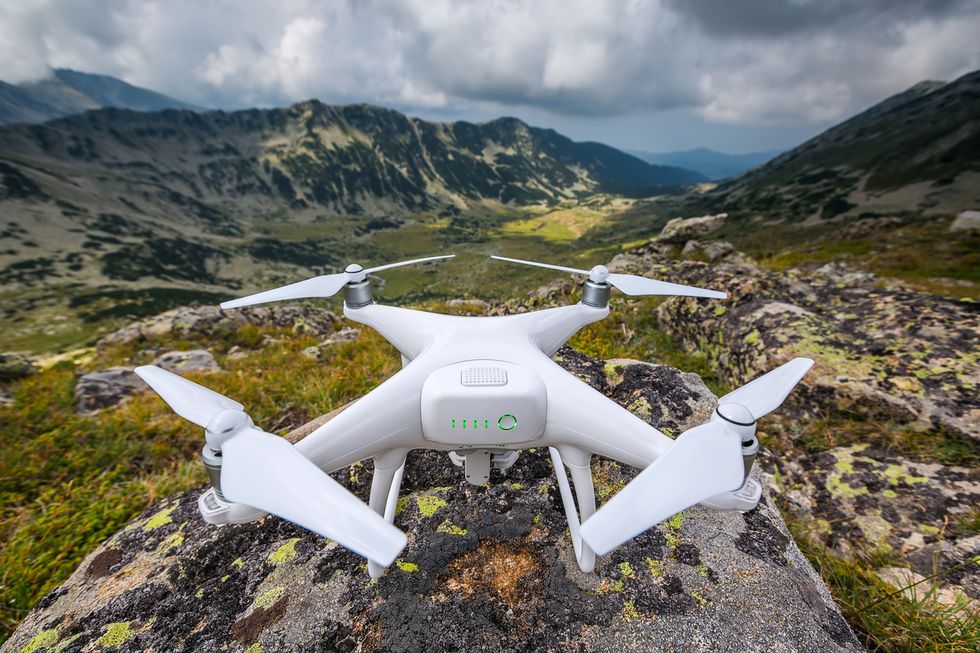 The UK is proposing new drone laws which would allow police to ground them.iStock
"This can pose extra challenges for the police when investigating and prosecuting crimes, and when carrying out their duties to protect safety and security more generally," says Sugg.
The UK's Department of Transportation also says its looking to launch geofencing tools, a drone deterrent that can prevent drones from entering certain areas. This kind of technology is at work in the United States among private groups and businesses like sports stadiums, which can hire companies to secure air space against drones during events.
That's not to say the UK is anti-drone. Drones are already at work assisting fire, police and rescue responders in their work. And the UK has just launched The Flying High Challenge, which will fund up to five cities looking to use drones to augment the way they provide emergency health services, deliveries and also infrastructure repairs.
The proposed Drone Bill would make changes to the existing Air Navigation Order, and will be presented later this spring.
"The Civil Aviation Authority (CAA) supports the safe development of drones in the UK," says Tim Johnson, the UK's Civil Aviation Authority's policy director. "Drones can bring economic and workplace safety benefits but to achieve those we need everyone flying a drone now to do so safely. We welcome plans to increase drone operator training, safety awareness and the creation of no-fly zones."
Like GearBrain on Facebook