Like GearBrain on Facebook
Waymo has partnered with UPS to carry packages around Phoenix, Arizona using its self-driving cars.
Although not delivering to houses just yet, the cars will be used to transport items from UPS stores to the courier's processing hub in Tempe.
Read More:
The cars will drive themselves, but a Waymo safety driver will sit behind the wheel to monitor the vehicle and take over if it encounters an unfamiliar situation that it can't work out for itself.
The pilot service will begin this quarter and is described by Waymo as a "long-term plan," so it would be fair to assume the use of Waymo vehicles by UPS will increase in the future.
Roav Viva by Anker, Alexa-Enabled 2-Port USB Car Charger in-Car Navigation, Compatible with Android and iOS Smart Devices
Waymo says the trial will "explore customer and operational benefits and illustrate how the Waymo Driver can deliver on behalf of clients safely, efficiently, and eventually, at scale."
Waymo Driver is what the company calls its autonomous technology, which in theory can be fitted to a wide range of vehicles. This will be key to the UPS partnership being a success as, while the Pacifica is a fairly large and spacious vehicle, it is primarily designed to carry people and not parcels. If the Waymo Driver can be fitted to a delivery van, or even a purpose-built autonomous truck, then the efficiency of the delivery service will increase.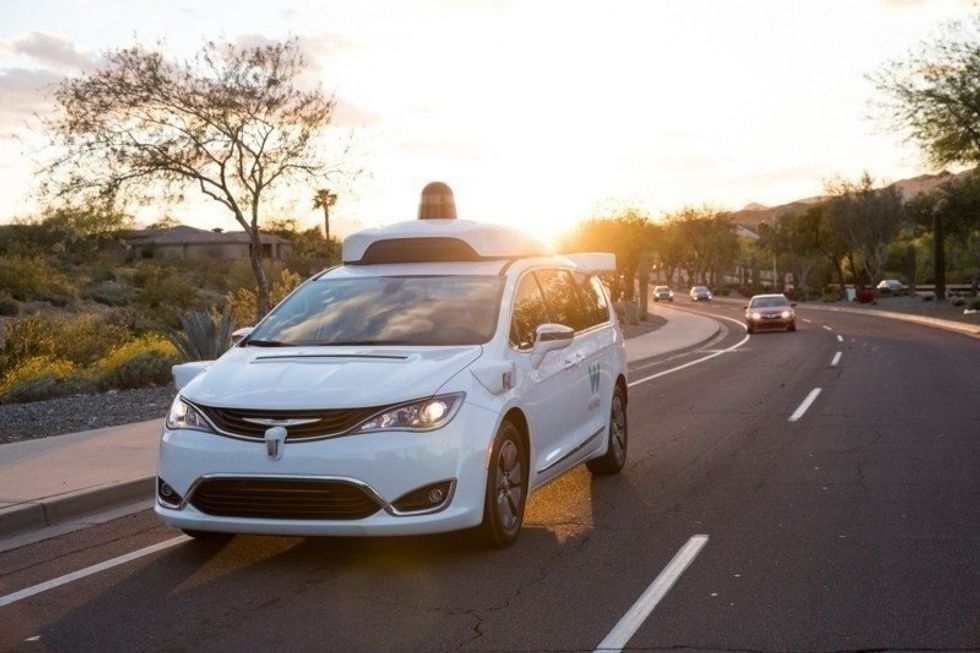 Waymo Chrysler Pacifica Waymo
On that note, Waymo is currently testing its self-driving technology with trucks, which are also being driven on public roads in Phoenix.

The use of Waymo cars will help UPS get packages "...to our sortation facilities sooner and more frequently, while also creating an opportunity for later drop-offs for next-day service," said UPS, in a statement.
It's an interesting point UPS raises here, as once the cars no longer need a safety driver behind the wheel, they will work around the clock, transporting parcels outside of current delivery drivers' shift patterns.
The goal of this trial is to move packages more frequently, rather than shifting a huge amount all at once. That way, valuable but limited space is freed up in UPS' retail stores throughout the day rather than with a single large collection.
UPS also announced this week that it has ordered 10,000 electric delivery trucks from Arrival, a startup based in the UK.
From Your Site Articles
Related Articles Around the Web
Like GearBrain on Facebook