Like GearBrain on Facebook
With Apple's iOS 13 now in beta, the new features are making their way into the iPhone — and one of the most useful is the ability to swipe your finger across a keyboard to write emails, messages and any text in a field. Called swipe-typing, it's going to feel very new to iPhone users, even though many Android phones have been using the feature since 2010.

What took so long for Apple to add this to the iPhone is not known. But it's a serious game changer for iOS users who are going to feel like they're suddenly dropped on an ice rink and immediately have Olympic skating skills.
GearBrain shows how to swipe type in Apple's iOS 13 still in beta youtu.be
Launching Swipe

In iOS 13, this new feature is not actually called Swype, which is an actual tool that launched more than a decade ago. Instead, you're just swiping, moving your finger across the keyboard in really any way you want.
The operating system figures out what word you're writing primarily from the first letter touched and last letter when your finger lifts up or pauses on the keyboard. The accuracy is stunning — this is far better than the talk-to-text ability in iOS, even with the new updates to that feature.
A few times, we noticed the keyboard on our iPhone X putting in incorrect words while swiping — but that happened, to us, at most once in a message. With talk to text we see inaccuracies in almost every sentence. The difference is stark.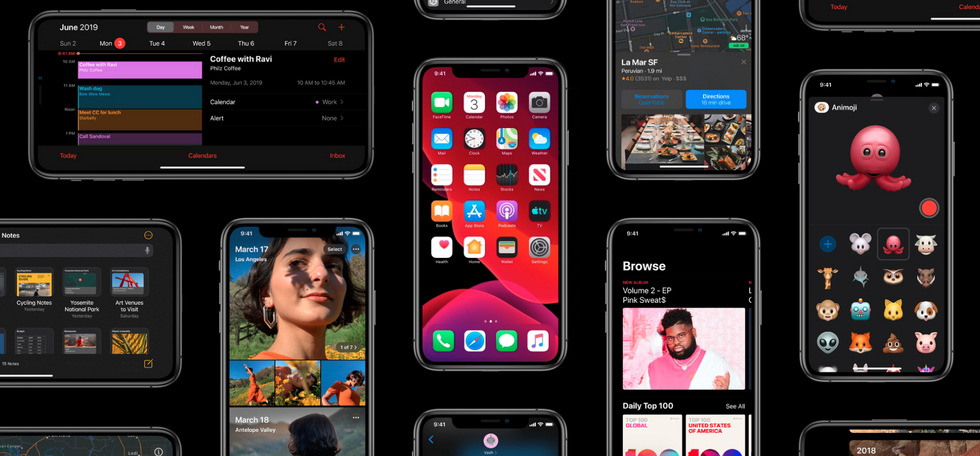 Apple's iOS 13 is now in beta and expected to launch in the fall of 2019 Apple
Two handed speed swiping

The feature will work with either hand; it's the pressure sensed by writing that activates swiping. You do need to pause to add spaces between words — but you no longer have to push the space bar. Instead, the feature automatically adds spaces after each word.
Punctuation needs to be manually added, but again the space is automatically inserted after each period, question mark and so forth. And having to suddenly tap in to add punctuation is going to feel awkward after swiping.
Swipe typing is fast — extremely fast. Even those of us who have grown up in the iOS world, and are demons at two-thumbed typing, are going to find swipe typing an improvement.
Expect an adjustment as you may feel you're cheating, even slurring your words. There's a precision that's experienced when clicking on a keyboard, even a virtual one on your smartphone. It's satisfying to see each letter spring up on a screen; you're laying each thought down letter by letter.
With swipe typing, the words just appear whole. That's immensely faster, even if it feels as though you're cutting corners. We promise, however, this is one feature that's going to feel natural the more it's used.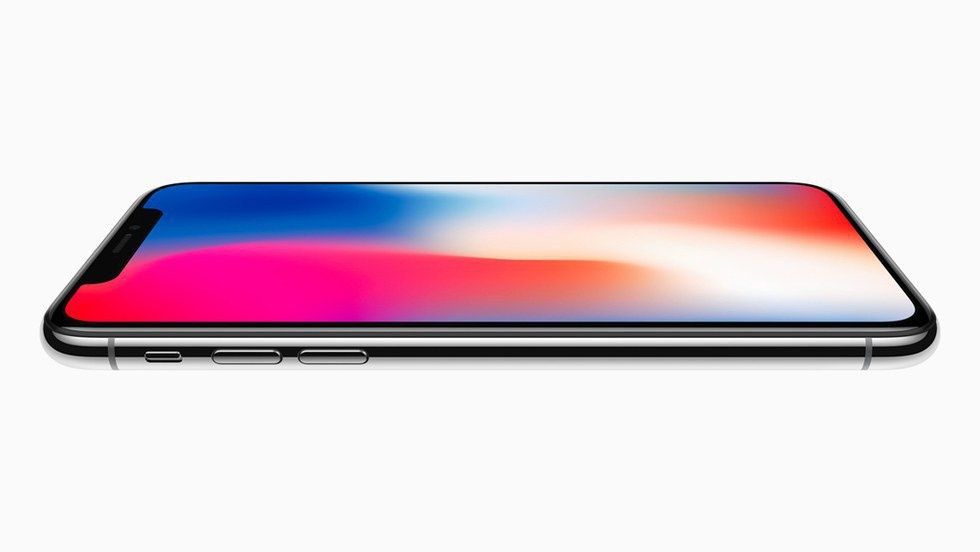 Features coming with iOS 13, including swipe typing, will make your iPhone feel much faster Apple
When will I get swipe typing?

While Apple has made iOS 13 open to a public beta, the official roll-out of the new mobile operating system won't happen until later this fall in 2019. There are other new iOS 13 features that are now in beta as well.\, which we will cover in coming stories.
For anyone thinking of updating to the beta version of the new iOS — and not waiting until the official version is released — make sure to backup an iPhone as with any beta there are glitches, errors and problems that are very likely. You've been warned.
From Your Site Articles
Related Articles Around the Web
Like GearBrain on Facebook