Verizon's 5G service is now available in nine cities in the U.S. for Android users. No, the Apple iPhone still can't access the new network, but those who have one the five 5G-enabled smartphone, can.
First, though, people need to reside in one of the nine locations where Verizon is supporting 5G Ultra Wideband which includes Chicago, Minneapolis, Providence, Denver, St.Paul, Atlanta, Detroit, Indianapolis and Washington D.C.
Read More: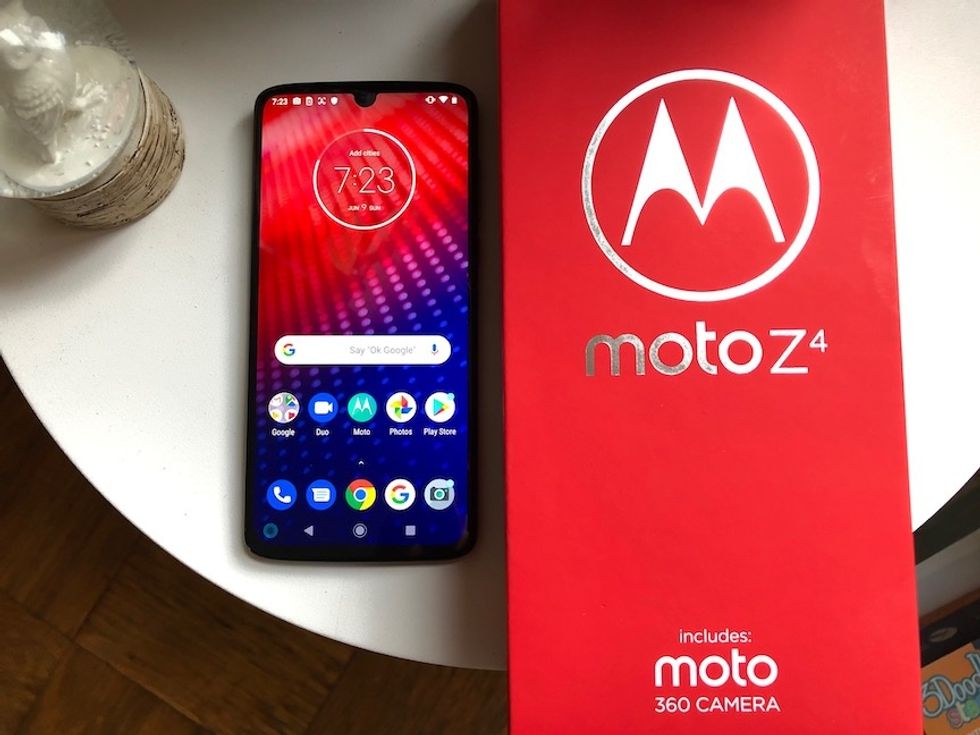 The Moto Z4, which GearBrain reviewed this year, can access Verizon's 5G network GearBrain
5G phones
The first 5G phone out of the gate was the Moto Z3, which works with an attachable 5G Moto Mod in order to gain access to the network, which launched in April 2019.
The Moto Z4 smartphone now has access as well, through the Moto Mod, as does the LG V50 ThinQ 5G, the Samsung Galaxy S10 5G and the Inseego MiFi M1000.
What does 5G cover?
Currently, Verizon's 5G network covers different areas depending on the cities where it's deployed. But the company says the 5G speed and bandwidth is available in urban spaces such public parks, certain neighborhoods and on colleges.
For example, in Chicago people can connect to Verizon's 5G in Millennium Park, while those in Providence can get on the network on Brown University's campus. The National Mall in Washington, D.C. is also supported as is US Bank Stadium in Minneapolis.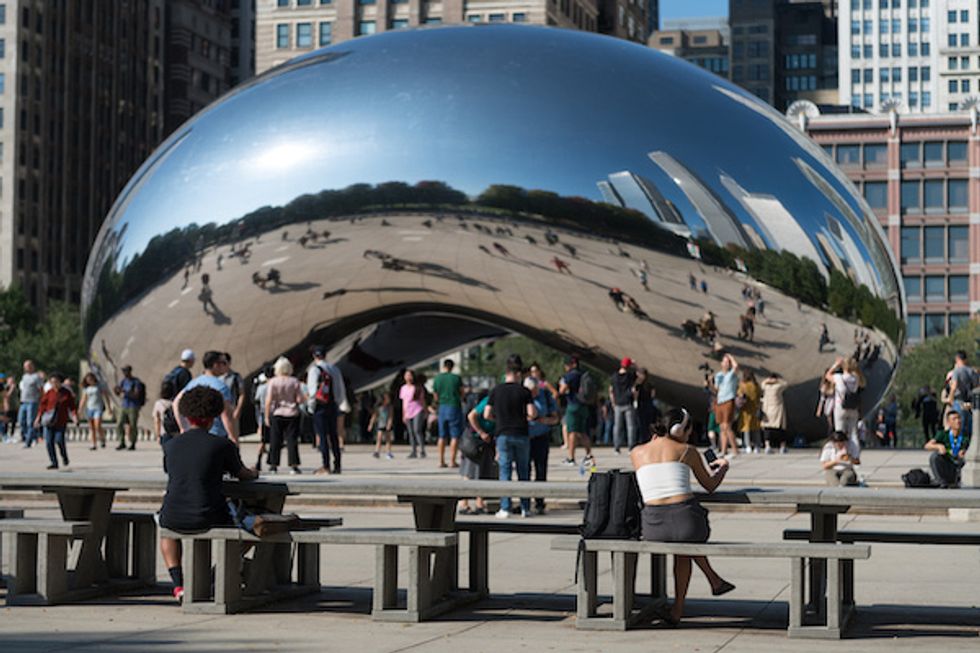 Visitors to Chicago's Millennium Park will be able to get on Verizon's 5G provided they have a smartphone that can support the networkiStock
Washington, D.C. has even more areas with coverage, noted Verizon, with neighborhoods including Dupont Circle, Foggy Bottom, the Georgetown Waterfront, Judiciary Square and Shaw included, along with areas around landmarks including the National Gallery of Art, Ronald Reagan National Airport and Howard University Hospital.

More cities coming
Verizon has promised the more than 30 cities will have access to its 5G service by the end of 2019 including Boston, Charlotte, Cincinnati, Cleveland, Columbus, Dallas, Des Moines, Houston, Kansas City, Little Rock, Memphis, Phoenix, San Diego and Salt Lake City.
While the company says it will be adding more names, as well, by the end of the year current notable missing cities include large metropolitan areas including Miami, Los Angeles, San Francisco, Seattle, Philadelphia and New York City.
"Verizon continues its steady expansion of 5G Ultra Wideband service and is excited to bring the 5G future to Atlanta, Detroit, Indianapolis and Washington, DC," said Kyle Malady, Verizon's chief technology officer in a statement. "Customers in these cities are at the forefront of game-changing technology, with access to download speeds and bandwidth that will power the future of consumer, business and government mobile applications. Similarly, cities that embrace new technology, like 5G Ultra Wideband, have a leg up in competition to attract businesses and create jobs."