Like GearBrain on Facebook
Theme parks are tapping into the virtual reality (VR) trend. Today's high-tech rides are already pretty powerful, but add the element of VR into the mix, and the experience is even more exciting. Planning a trip to one of the theme parks in California, Florida and Virginia this summer or perhaps later this year? Consider making time for one of these VR rides.
Read More: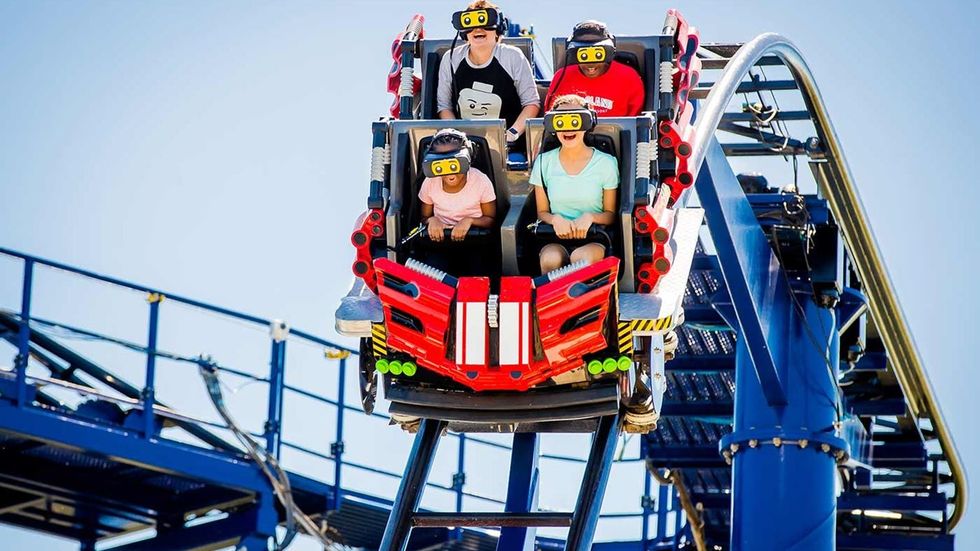 Riders get to enjoy the rush of a roller coaster fused with the high-tech of VR at Legoland in FloridaLegoland
The Great Lego Race at Legoland Florida Resort
Today's roller coasters are already rad, but when VR is layered into the ride, the twists, turns, dips, and drops are even more daring. The Great Lego Race combines the cool factor of a modern coaster with the visuals of VR, giving riders a run they won't soon forget. The VR attraction puts the visitor in the middle of a race against LEGO mini-figure competitors, all surrounded by LEGO's signature colorful bricks.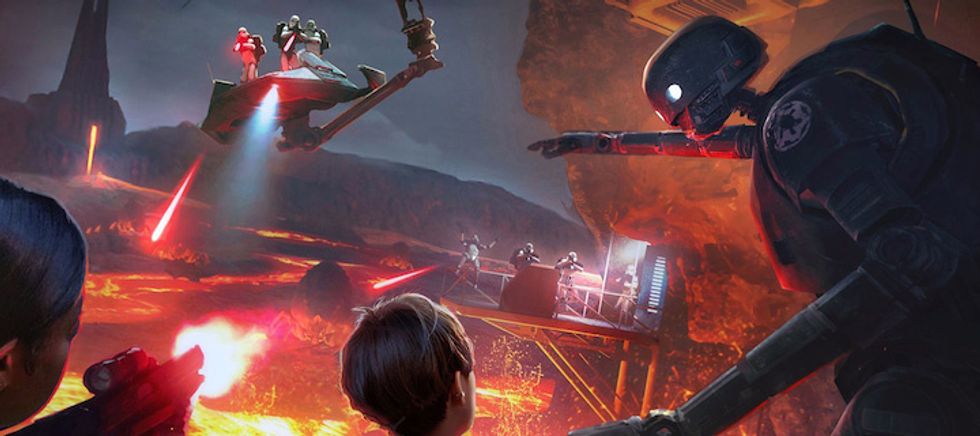 Disney Springs guests can enjoy two VR experiences, one coming this fall when they visit the parkDisney Spring
The Void: Step Beyond Reality at Disney Springs Florida
Walk-through adventures at Disney Springs allows kids and adults alike to experience the magic of Disney in a whole new way. Currently featured is "Star Wars: Secrets of the Empire," and "Ralph Breaks VR," a journey with Wreck-It Ralph that is on the calendar come late November. The VR experience is enlightening and engaging, with a real-life sensation that heightens the senses.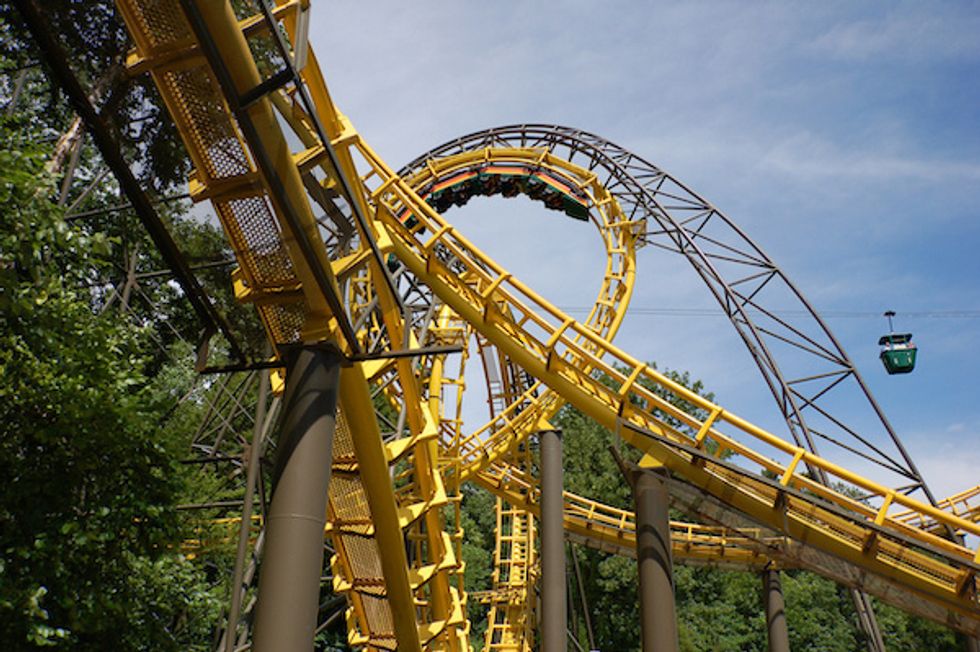 Aside from the roller coasters at Busch Gardens, like the one pictured here, visitors can ride the Battle for Eire for a VR experienceiStock
Battle for Eire at Busch Gardens, Williamsburg, Virginia

Even Busch Gardens is hopping on the high-tech bandwagon with Battle for Eire, a VR ride that takes park visitors on anything but an average adventure. Delve deep into the "Otherworld" where fairies and mythical creatures are part of an immersive trip into the depths of darkness. The battle may be make-believe, but the sensation is as real as it gets.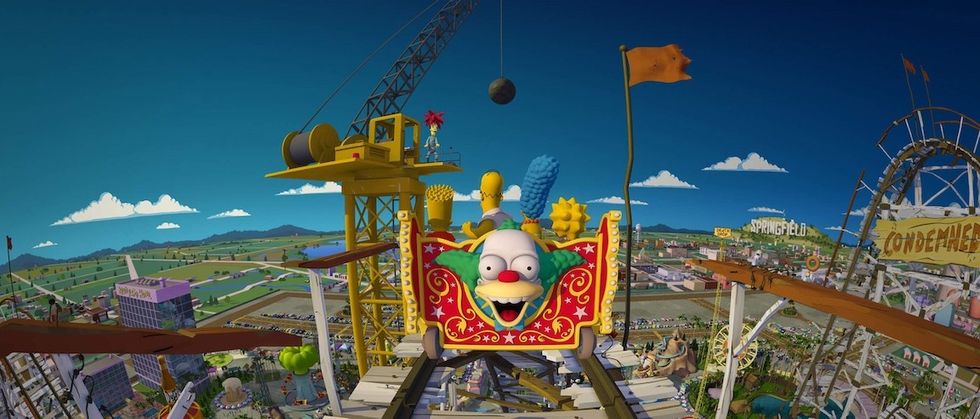 Take a roller coaster ride with a VR headset through the land of The SimpsonsUniversal Studios
The Simpsons Ride Universal Studios Hollywood
Ride the roller coaster and behave like Bart (for better or for worse) as you "Crash Through Krustyland" in this Universal Studios' VR action experience. Krustyland is being sabotaged, but you can get in on all the Simpsons' shenanigans and crash through the park like Homer, Marge, and the kids would. Fans of the long-running TV show are sure to have a blast by being right alongside their favorite cartoon characters.
Best VR Headsets for Under $100 by GearBrain www.youtube.com
From Your Site Articles
Related Articles Around the Web
Like GearBrain on Facebook