Like GearBrain on Facebook
Virtual reality headsets have struggled in getting wide-spread adoption by consumers. To start, great devices have been expensive, and many people don't necessarily see the value in donning a VR rig to play a game or watch a movie. Until now. A new study from online learning platform Brainly found that nearly 73 percent of students surveyed believed augmented reality and VR would be valuable to their studies.
Brainly surveyed students, asking them questions about the use of video and virtual content in their schools. Consumers may have not given big hug to VR but more than 54 percent of students surveyed said they already use AR and VR programs in their curriculum.
Reasonably priced VR devices in the guise of Google Cardboard headsets are easy to come by — and affordable. Some cost as little as $10, and there are educational VR apps that teachers can tap to bring students details about the oceans, animals in the wild and even the solar system. (Students can even use some, when school is out, to keep them engaged and learning.)
Expensive VR headsets — and the experiences they can deliver — have been harder to sell. To start, many of them have cost upwards of $1,000 or more for both a headset and computer. While some of these have come down in price, like the standalone Oculus Go or the Lenovo Mirage Solo, consumer still have not entirely warmed up to VR.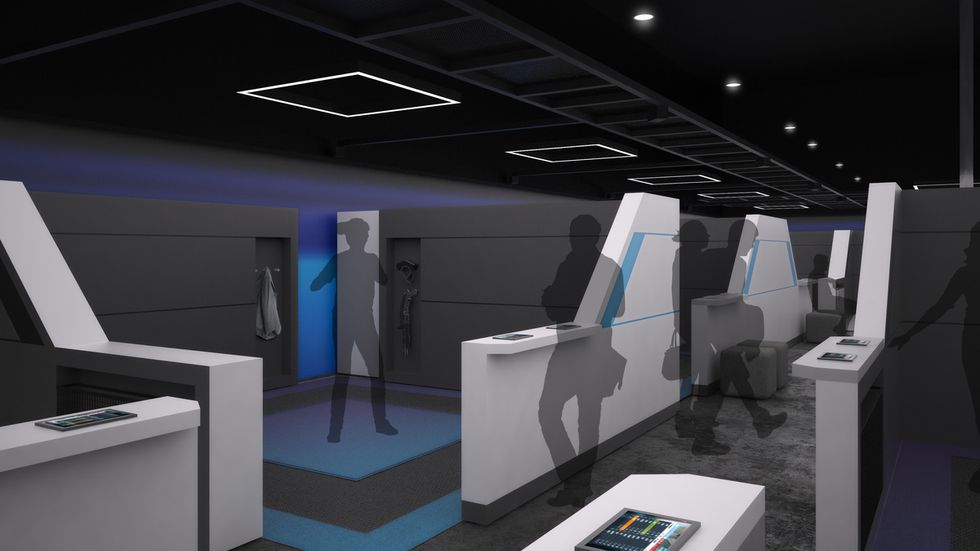 IMAX closed the doors on the last of its VR centers in 2019IMAX
Hollywood's play
Hollywood has show interest, though, investing in VR arcades to try and get consumers excited about getting into a lightsaber battle in a Star Wars world, or fly like an eagle above a city scape. But IMAX, which opened seven VR centers in movie theaters around the world, announced it would close them all as early 2019.
Dreamscape though appears to be moving forward with its plans to build a number of VR arcades of it own. The company, a joint venture between Steven Spielberg, AMC and others, opened its doors in December 2018 in the Westfield Century City mall, in Los Angeles. Multiple VR theaters serve up VR content — with a movie-styled space and snacks, plus similar ticket pricing. There are three experiences, available since launch, including one that takes viewers diving into the ocean.

VR makers have certainly eyed the education market too. Mixed reality startup Magic Leap, often showed a whale breeching in the middle of a school gymnasium with students watching enthralled. Google too has pushed hard into education with its Expeditions VR and AR Kits. That push may be paying off with students now reportedly finding value in this virtual content.
Best VR Headsets for Under $100 by GearBrain www.youtube.com
From Your Site Articles
Related Articles Around the Web
Like GearBrain on Facebook