Like GearBrain on Facebook
You can spend as much money as you like on a home cinema system, hooking up a huge 8K television with the best Dolby Atmos speakers, and even throwing in some theater-style chairs and a popcorn machine. But no matter how much you spend, there's no way to watch cinema releases at home until they make their way to Blu-ray disc, or a streaming service.
Until now, that is. A Beverley Hills startup called Red Carpet Home Cinema has launched to offer seriously deep-pocketed film fans the opportunity to watch new releases at home on the day they come out in the cinema.
Read More:
And when we say deep-pocketed, we really do mean it. To become a member of Red Carpet, you need to have a credit card with a limit of at least $50,000. Once you have ticked that box, you're asked to have over $15,000 for what is quite possibly the world's most expensive streaming box, for connecting to your TV and home cinema system.
Next, you'll need to hand over between $1,500 and $3,000 per rental, depending on the movie. This fee grants you permission to watch the movie twice within a 36-hour period before its digital file is wiped, leaving your $15,000 box empty until you fancy another eye-wateringly expensive home movie night.
Red Carpet's founders, former Ticketmaster CEO Fred Rosen, and Dan Fellman, say they have convinced 20th Century Fox, Warner Bros., Paramount, Lionsgate, Annapurna, and Fox Searchlight to offer up content for the service, according to an interview with the New York Times.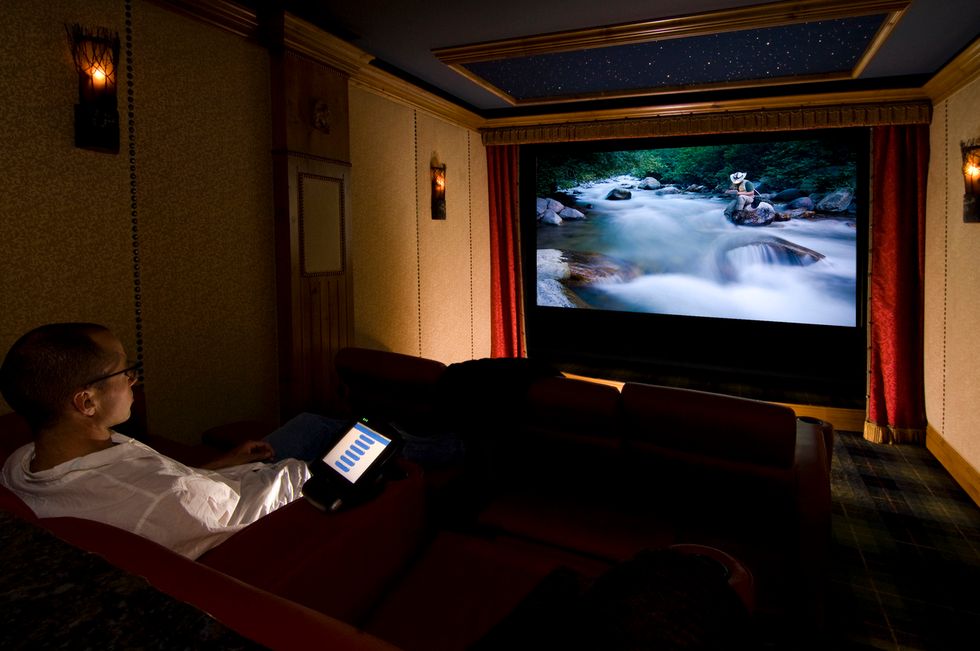 Red Carpet's customers will likely have their own high-end home cinemas iStock
Red Carpet's website lists just three titles in its 'Currently Playing' section - The Kid, Wonder Park, and Sometimes Dead Is Better.
If this sounds familiar, then you might already be aware of Prima Cinema Player, which launched in 2013 and demanded a $35,000 setup fee to grant users access to movies on their release date. The company has since disappeared.

But Red Carpet believes it can be successful, and instead of disrupting the market in the way Apple is attempting with its new TV+, it believes it can earn $300 million in annual revenue from just 4,000 customers.
This assumes that all of those customers watch roughly 20, $3,000 movies a year, which seems like a tall order.
That said, in a world where almost every conceivable product has a seemingly needlessly expensive luxury version, Red Carpet could well make a success of its own niche.
From Your Site Articles
Related Articles Around the Web
Like GearBrain on Facebook