When it comes to making your home smarter, renters can have a hard time installing everything they want. Intelligent thermostats and smart locks are mostly off limits, but thankfully this isn't the case when it comes to music, TV and home entertainment.
There are a range of smart speakers on the market from Google, Amazon, Sonos and Apple, and further devices like the Google Chromecast and Apple TV which make streaming content easy. Add in virtual assistants like Alexa, Google Assistant and Siri, and even renters can enjoy a slice of the smart home action - and all without making any permanent changes to your property.
Smart speaker

It all starts with the smart speaker. This is the device you will use first for listening to music, podcasts and the radio, but which will soon become the hub for your entire smart home. You can also buy several examples of the same speaker — be it from Apple, Google, Amazon or Sonos — to create a network and play music throughout the house.
Broadly speaking, these devices can be slotted into three price brackets. At the entry-level you have the Google Home Mini and Amazon Echo Dot, which cost $50 each. Then there is the regular, second-generation Amazon Echo for $100, the regular Google Home for $129, and the Echo Plus (with free Philips Hue smart light bulb) for $150.
Above this we have the Sonos One, which features Amazon Alexa, for $200, the Apple HomePod for $349 and finally the Google Home Max for $399.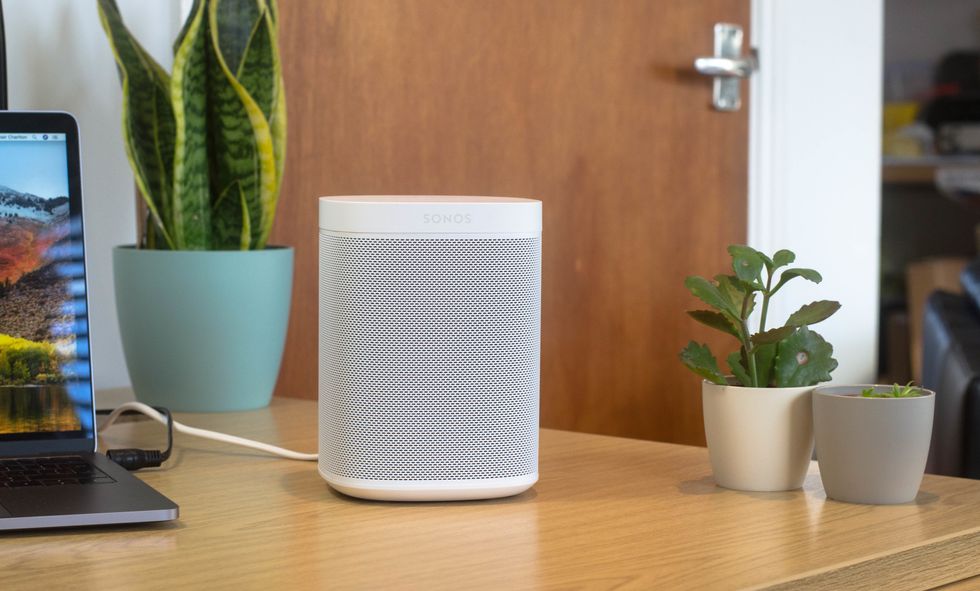 The Sonos One with Alexa is the perfect smart speaker for a small propertyGearBrain
Networking your speakers - and why cheaper could mean better
Generally speaking, the more you pay for one of these speakers, the better sound quality you will get and the louder than sound will be. The Echo Dot's tiny internal speaker isn't much good for playing music, while the Sonos is room-filling.
For apartment renters, the HomePod and Home Max might not go down too well with your neighbors, so maybe consider a cheaper, smaller option if you live within close proximity of other people.
But what if noise isn't a concern and you already own a good speaker? This is where the Dot and Google Home Mini shine, because they offer the same Alexa and Google Assistant intelligence as their more expensive stablemates, and can be hooked up to almost any other speaker. The Echo Dot can be connected via Bluetooth or its 3.5mm auxiliary socket, while the Home Mini is limited to Bluetooth only.
Because the Dot and Mini are just $50 each, it makes sense to buy more than one. For example, you could hook one up to a larger speaker in the lounge or kitchen, then place a second on its own in the bedroom (where speaker loudness is less of a concern) to play the radio each morning, or just read out the news headlines and weather forecast while you get ready.

Multiple smart speakers connect over your Wi-Fi network and are controlled either by voice commands or smartphone apps, so there's no need to run any extra cabling around your house. As long as you have access to the router (in our experience landlords let tenants use their own anyway), you're good to go.
Networking in a larger home
If you rent a larger property and want to play music in several rooms at once, just buy more Echos or Google Homes and hook them up with their smartphone apps. GearBrain has previously written about the benefits of owning two or more Echo Dots.
Larger smart speakers can also be networked together, and the Sonos One has a trick where two can be turned into a stereo pair. Place them at opposites ends of where you tend to listen to music, and enjoy the way the music transitions from left to right.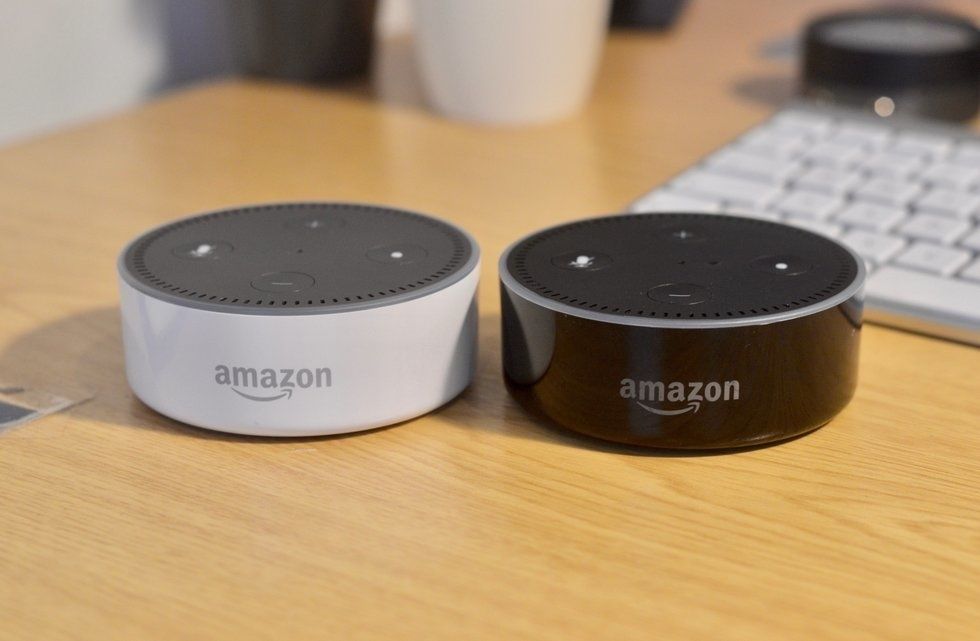 When it comes to smart homes, two Echo Dots are better than oneGearBrain
But networking is what made Sonos a success years before Amazon, Google and Apple got involved. If your budget will allow, buying several Sonos speakers means you can play different tracks in each room, or the same music throughout the home.
Each Sonos speaker has access to over 80 streaming services, including Spotify, Apple Music, Amazon Prime, Google Play and Deezer, plus radio stations, audiobooks and podcast services. The whole system, which can be given its own Wi-Fi network to prevent interference from your router and other devices, is all controlled by the Sonos smartphone app.
Because this all happens wirelessly, you don't need to lay any networking or audio cables - something which can be tricky in rented accommodation. This also means that when you move house, it's simple to take everything with you — and if you name your speakers 'kitchen', 'master bedroom', 'lounge' etc, setting up at your next house is just a case of putting them in the right rooms.
Amazon Echo and Google Home speakers can be set up in a similar fashion, but beyond stereo pairing coming with a software update later in 2018, the HomePod misses out on networking features.
Television, streaming and Chromecast

Obviously, as long as you aren't wall-mounting anything, installing a TV in your rented home is fair game. Fitting a new aerial or satellite dish to the building will require landlord permission, but in our experience this isn't usually a problem, so long as neither causes any major aesthetic issues. Having said that, in the age of the cord-cutter the focus is increasingly on streaming from services like Netflix and Amazon Prime Video.
Many new TVs have apps for these services built in, or you can hook up a streaming stick from Roku or Amazon, an Apple TV, or a games console like an Xbox One — and the latter doubles as a Blu-ray player, too.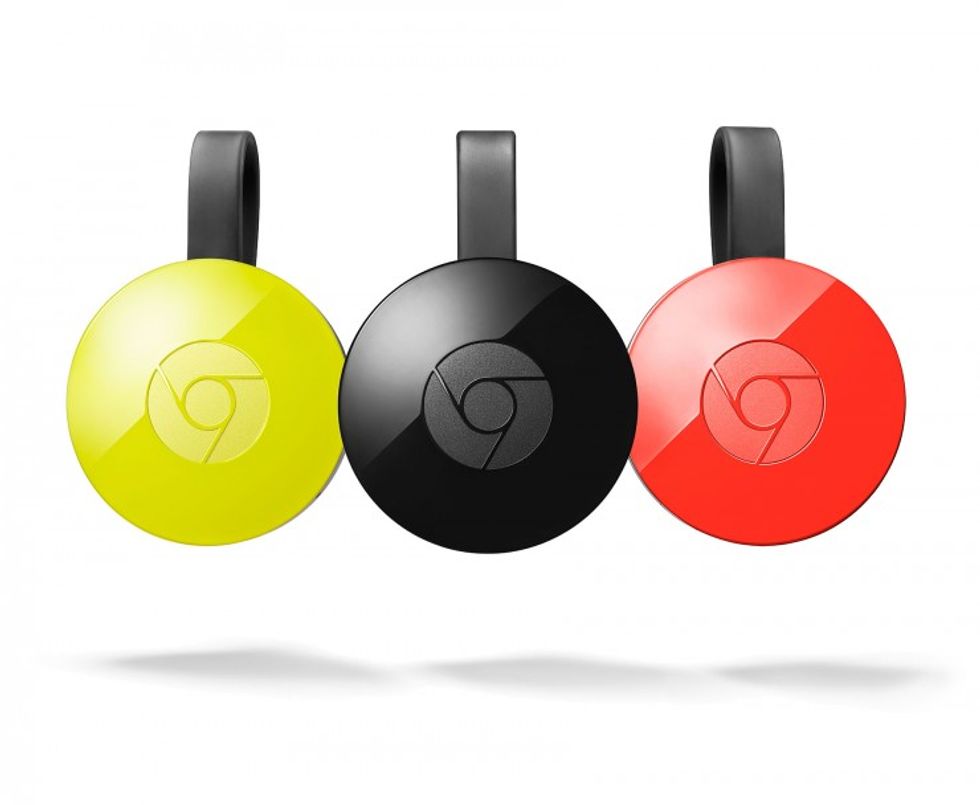 The Chromecast is a wireless way to stream almost any content to your TVGoogle
Taking things a step further — and making your home cinema smarter — you can pick up a Google Chromecast from as little as $35. This plugs into an empty HDMI socket on your TV and gets its power from the TV's USB port or a nearby wall outlet. It has the same streaming services as mentioned above but, when connected to the same Wi-Fi network as a Google Home smart speaker, can respond to voice commands.
Say "Okay Google, play the latest episode of Silicon Valley" or "Hey Google, play Breaking Bad" and the program will begin on your TV without you pressing anything. What's more, Google is smart enough to know who asked, so it will play your most recent unwatched episode, not your partner's. The Chromecast will even switch your TV on automatically, then switch it off again when you say "Okay Google, turn the TV off".
Pick up your smartphone, tablet or laptop and the Chromecast icon will appear when watching almost any videos. Tap this, tap on the name of your TV, and the video will play on the big screen, via the Chromecast dongle. No more hooking up your laptop to the TV with the spare HDMI cable you can never find.
As with all of the solutions in this article, no extra wires are required as the Chromecast only needs power and Wi-Fi to function.
Home cinema systems and surround sound

Finally, renters can even enjoy home cinema systems and multi-speaker surround sound without performing any DIY. Wireless surround sound systems are becoming increasingly common, where the speakers and subwoofer connect wirelessly to the control unit and amplifier, which are often incorporated into a soundbar.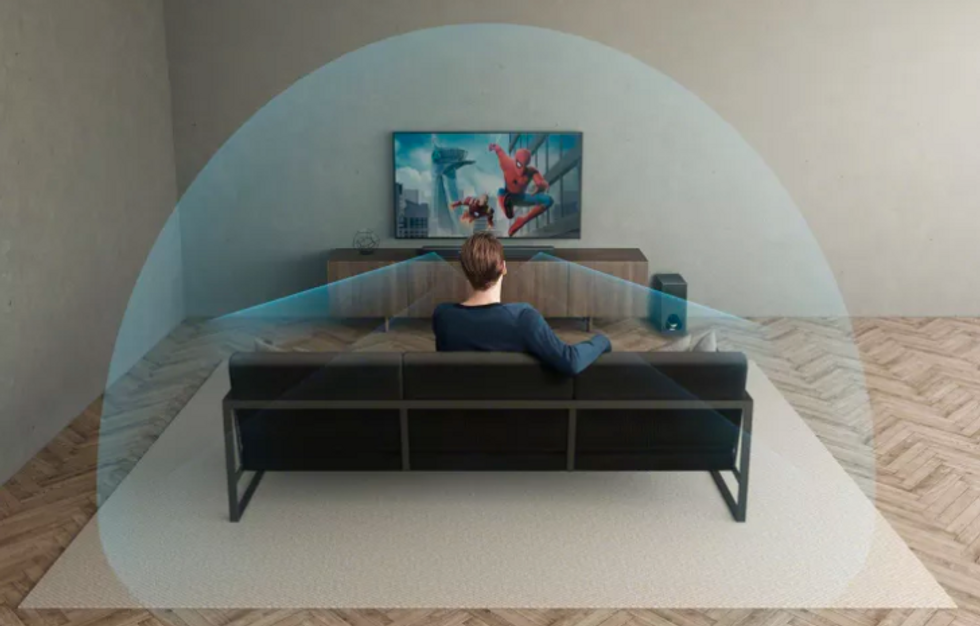 Atmos bounces sound off the ceiling to create surround soundDolby
Just plug the subwoofer and each rear speaker into wall outlets (extension cables may be required), and connect the soundbar to your TV, games console and any other devices you have. In most cases the speakers automatically connect to each other, giving you cinema-grade surround sound with no speaker wires.
As someone who has rented for a decade and attempted to hide speaker wires behind skirting boards and under sofa cushions more times than I care to remember, wireless speakers like these are a huge time-saver and make the room look much neater.
Dolby Atmos, the latest and greatest in home surround sound, is also possible in rented properties, as wireless systems use extra speakers to fire sound upwards and bounce it off the ceiling to add height to the soundtrack. This means there's no need to install actual speakers in the ceiling to get the same effect — something your landlord wouldn't be too impressed with. Just remember to turn down the bass if you have neighbors downstairs.