Like GearBrain on Facebook
Waymo, the autonomous vehicle company owned by Google parent Alphabet, has begin testing potential prices with its beta testers.
Members of the company's so-called Early Rider program have so far been given free access to the service, which is requested via a smartphone app like an Uber or Lyft ride, and drives them autonomous to their destination. A safety driver sits behind the wheel, but the car mostly drives itself.
Read More:
The beta program is limited to a 100 square-mile area of Phoenix, Arizona for now, but is kept busy by 400 users looking for rides to the shops, to work, or to school.
Although the rides are free for now, the app Early Riders use to hail their Waymo cars has begin showing prices. Waymo says these are merely placeholders, but are included to get feedback from riders.

The prices came to light in a Bloomberg report this week, which included interviews with some of Waymo's Early Riders, such as a teenager, Kyla Jackson, who uses the autonomous cars for commuting to school every day.
On pricing, Bloomberg reports: "All rides are free for volunteers, but the Waymo app recently started to show hypothetical prices...A ride to Kyla's nearby school shows up as $5, for example, while a longer 11.3-mile trip lists a cost of $19.15. That's similar to the cost of a ride from Uber Technologies Inc. or Lyft Inc., and cheaper than a local taxi."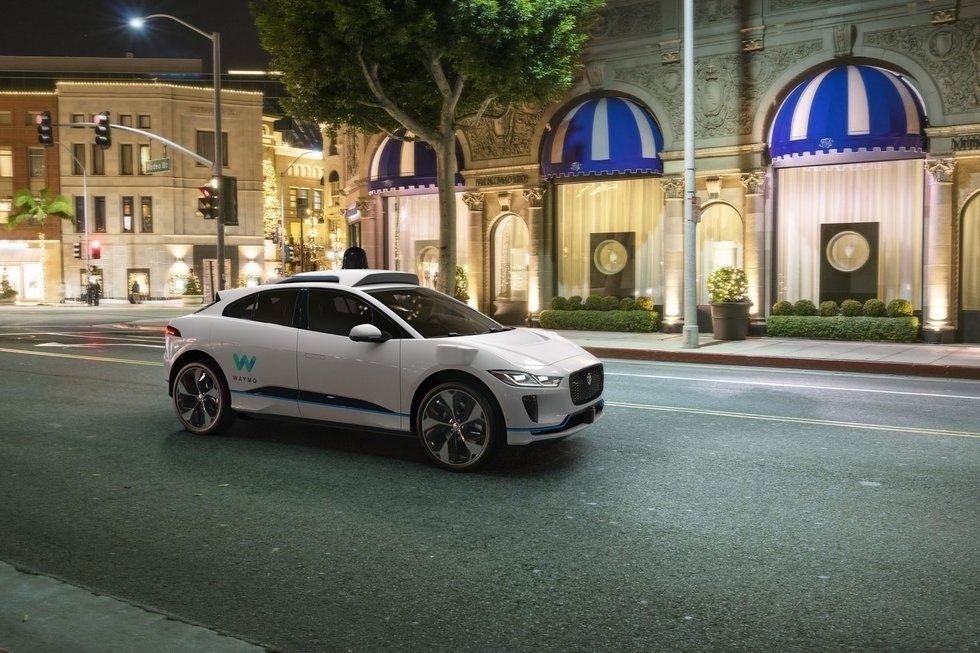 Rides in a Jaguar provided by Waymo will likely cost moreWaymo
Waymo says these prices are there to solicit feedback from the test riders, and "do not reflect the various pricing models under consideration."
That said, their closeness to the cost of rides from Uber and Lyft suggests they aren't far from reality. Waymo may not have to pay for a drive (at least when the safety driver can be taken out of consideration), but it still has enormous research and development costs to earn back, and the purchasing of thousands of cars for its taxi fleet.
These rides are conducted in the company's Chrysler Pacifica minivan, considered the service's default option. Waymo has committed to buy 20,000 Jaguar I-Pace electric SUVs for a more premium service, which will in all likelihood cost more to use.
Vehicles are currently being tested by Waymo on public roads in San Francisco and the Bay Area, Detroit, Atlanta and Kirkland, Washington, as well as Phoenix. Waymo us expected to launch its for-profit autonomous taxi service before the end of the 2018.
In other Waymo news, the company announced on July 31 that it is partnering with Valley Metro, Phoenix's regional public transportation agency to transport residents and workers to mass transit hubs across the city - the so-called 'last mile' of a journey.
Launching in August, the service will let residents hail a Waymo car to get them to the nearest public transport hub.
Like GearBrain on Facebook