Like GearBrain on Facebook
Withings press into at-home health continues with the availability of the BPM Core, a device announced at CES 2019, and BPM Connect, a new version of the original Withings BPM. BPM Core will be available only in Europe to start, but is expected to go on sale in the U.S. in the third quarter pending FDA clearance. BPM Connect is now available in Europe and the U.S. as of today.
Both health products allow people to measure their heart rate and blood pressure, but the BPM Core pushes further, able to perform an electrocardiogram and take ECG readings which can detect atrial fibrillation, also known as AFib, a risk factor for stroke.
Consumers are finding at-home and wearable devices are equipped with health features from Withings tools that can read cardiovascular data to the Apple Watch Series 4, also able to take an ECG reading.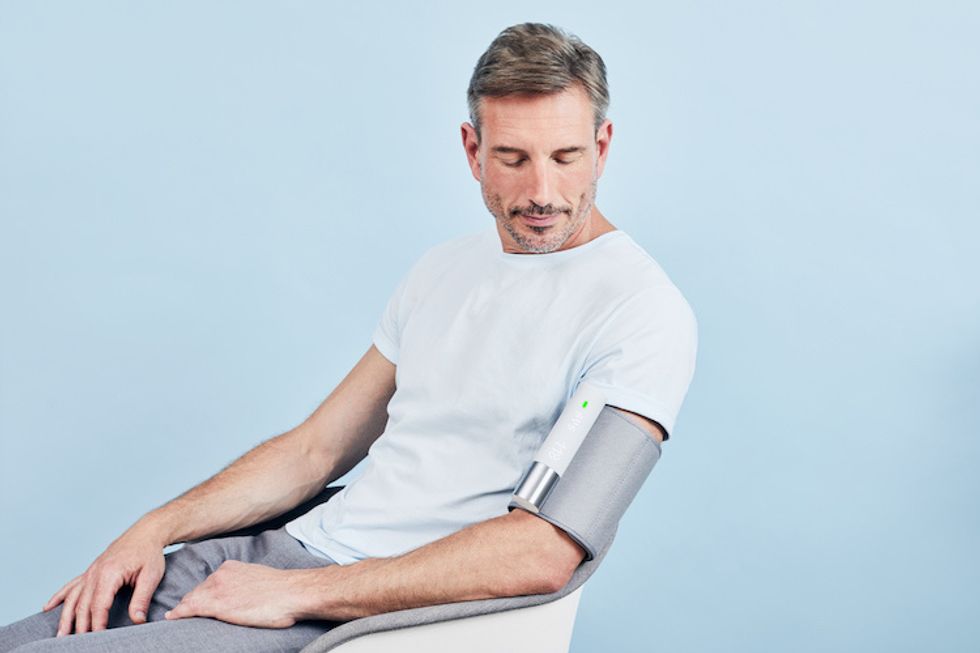 The new BPM Core goes on sale first in Europe, and then in the U.S. once FDA clearance is givenWithings
Apple's push into digital health is well-documented, and Withings new BPM Core and BPM Connect will both be on sale on Apple's site as well in Apple stores. Heart rates, and systolic and diastolic blood pressure readings will also be available on the Apple Health app.
BPM Core
BPM Core, which will retail for £229.95 and €249.95, can take three measurements in just 90 seconds: heart rate, blood pressure and an ECG reading.
The results are shown through a LED reader, and will show results also through color feedback with green meaning normal, orange for moderate blood pressure and red for high. People can share their information, along with actual audio recordings of their heart, through the Health Mate app, and then with a doctor if they choose.
The health device is shaped like a cuff, and inflates on it own. The battery is rechargeable, and the BPM Core will work with smartphones running iOS 10+ and Android 6+.
BPM Connect

BPM Connect, will sell for $99.95 in the U.S., £89.95 in the U.K. and €99.95 in the rest of Europe, and works without a smartphone. Results are also shown on an LED matrix and also through color reading, as with BPM Core, and this data will actually sync with the Health Mate app even if a device is not close by sending the information via Wi-Fi or Bluetooth.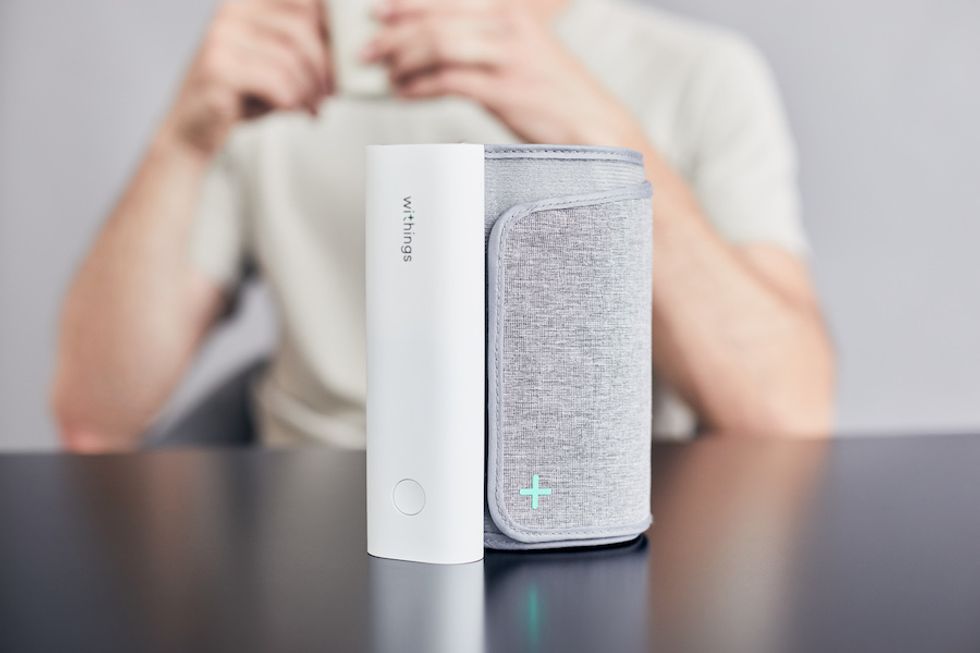 The new BPM Connect works with smartphone that run Android 6+ and iOS 10+Withings
The device also has a rechargeable battery, but a single charge can last up to six months and like BPM Core it can work with smartphones running iOS 10+ and Android 6+.

"We are excited to be introducing BPM Core and BPM Connect, as both medical devices go way beyond simply providing people with easy access to their personal blood pressure information," said Eric Carreel, president of Withings. "BPM Core is by far the most sophisticated and wide-ranging, at-home cardiovascular monitor yet that gives people and their physicians a detailed look at their daily heart health from the comfort of their home. On the other hand, our new BPM Connect was specifically designed to offer people that want a simple way to monitor their general heart health a user-friendly and convenient solution they can use without the need of a phone and even while on-the-go."
Like GearBrain on Facebook