Like GearBrain on Facebook
Apple's HomePod may not be in every Apple user's home — but its Health app is on every iPhone and Apple Watch. Sure, you can delete the app. But standard to iOS Health are features many check on during their day, a go-to for how many steps they've walked, the hours they've slept and increasingly for vaccination records, or a latest electro cardiogram, also known as an ECG.
Increasing the data its consumers can retrieve through the Health app is a big focus for Apple. The latest deal with the U.S. Department of Veterans Affairs is a prime example, a partnership that lets the country's 9 million veterans gain access to their medical records through Apple's Health app. Veterans can now pull up medications they've been prescribed, immunizations they've received, and medical conditions treated through the Veterans Administration (VA).
Read More:
The agreement with one of the biggest medical systems in the U.S. is hardly Apple's first. That started in March 2018 when Apple announced new deals with 39 U.S. hospitals all on one day. Health Records, a feature inside the Health app, started carrying data from medical facilities including Johns Hopkins, Cedars-Sinai, Stanford Medicine and more.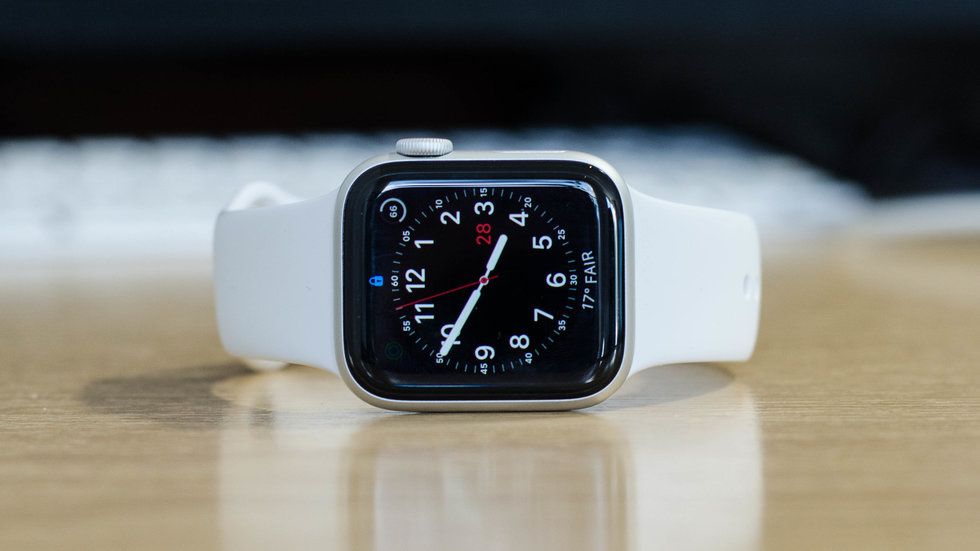 Apple Watch Series 4 has unique features including performing a ECG from a wearer's wrist assets.rbl.ms
Healthcare's appeal
Apple's CEO Tim Cook is clearly buoyant about his company's healthcare aims. The Cupertino, CA. Tech giant is even working on building a medical practice for its own employees called AC Wellness. However, its healthcare vision, through HealthKit and the Health app, extends further than that. Cook even called Apple's push into health its "greatest contribution to mankind," while speaking with CNBC's Jim Cramer in January 2019.
Altruism? Perhaps. Certainly the more than $7 trillion spent in healthcare every year isn't unattractive either. That's the size of the market that CB Insights estimates healthcare brings in, "already almost 10% of the global GDP," it stated in a 2019 research brief.
Health app, and all its features, are currently free from Apple. Accessing your Health data from Apple does, of course require an Apple device. And the company has added new temptations through its Apple Watch series 4 — which starts at $399 — and now has the ability to read an ECG, and port that information into the Health app.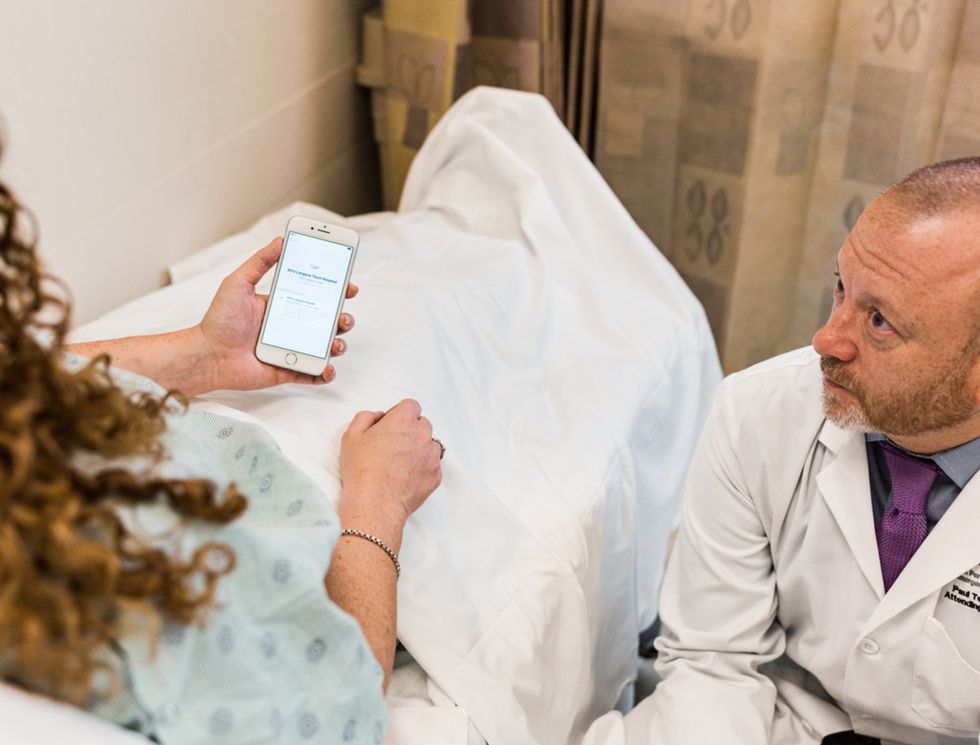 Apple partnered with 39 hospitals to port their medical records into its Health appApple
Privacy
Data that can be found in one place is certainly alluring. Anyone who has ever had to call a doctor for results of blood work knows that. Certainly the headache of heading to one medical appointment, and finding a doctor's office hasn't sent records that a specialist may need, is eased if everyone can tap, swipe and read the same details in one online file.
There's also something alluring to hackers, likely, when medical information is all in one place. They've made that known by holding hospitals ransom for medical records, as Hollywood Presbyterian Medical Center in Los Angeles discovered in 2016.
Even the government sometimes comes knocking, as they did to one DNA testing firm, Family Tree DNA. The company sells kits, starting at about $60, to consumers so they can have their DNA read. That information is then stored in Family Tree DNA's database, which the FBI was allowed to check after sending DNA samples from crime scenes to look for possible leads, reported BuzzFeed in January 2019
Apple, however, has a unique reputation with privacy. Its App Store, for example, is well-known for being quite difficult for developers to gain access. Apple also warns developers building with HealthKit that users have to be able to give permission before data from their apps are ported to Health App, and that they "must also take steps to protect that data at all times," says Apple.
Plus, Apple's relationship with playing nice with government requests for consumer data is also well-known, refusing to unlock an iPhone 5 — evidence in the San Bernardino, CA. Shootings in 2016.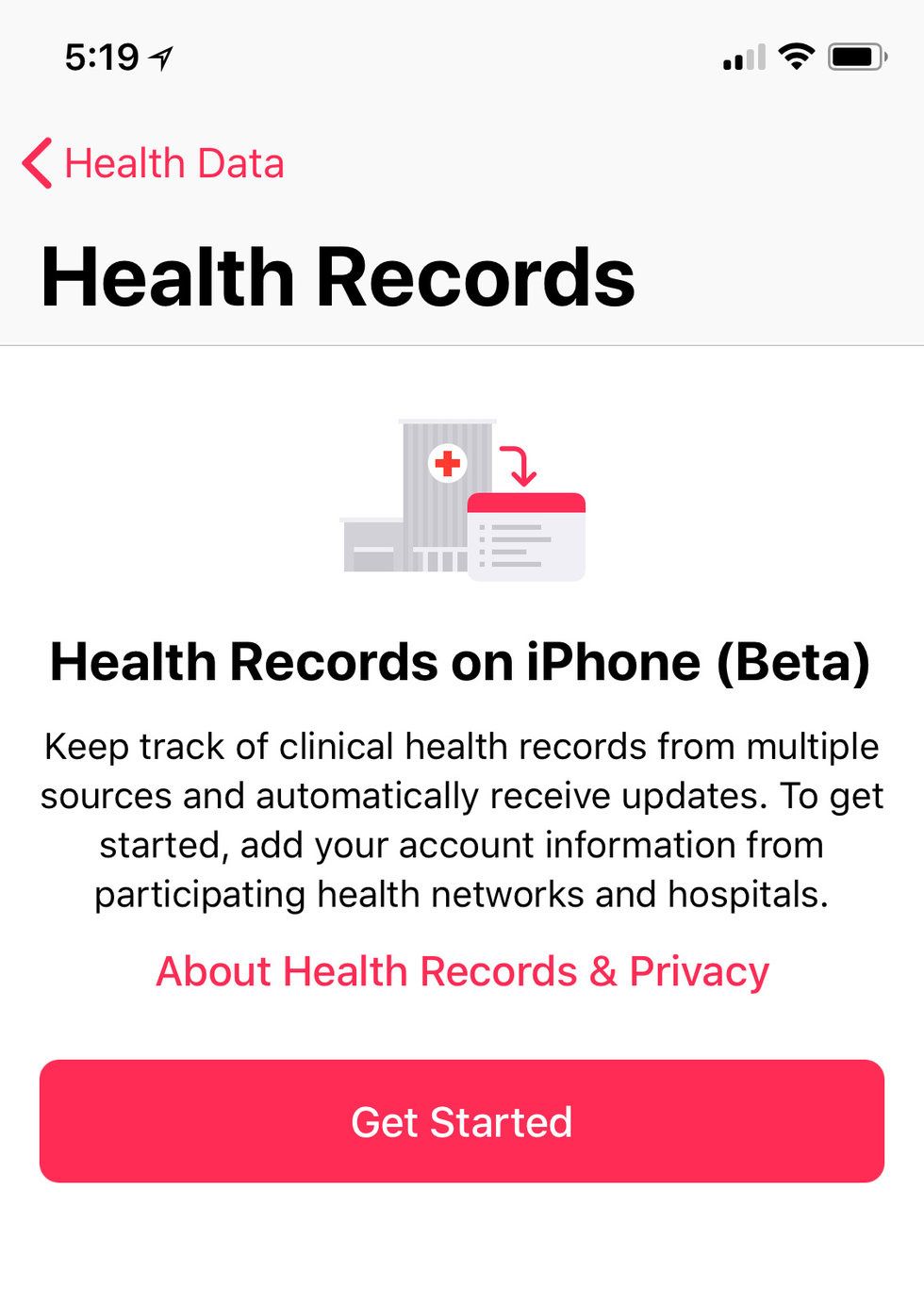 Patients can access multiple records from immunizations to prescriptions in the Health appApple
Private vs public
That exchange, which made headlines in the media, could not have been unknown to the U.S. Department of Veterans Affairs (VA) when it inked the deal with Apple to port records from its 9 million veterans to the Health app. The company's focus on privacy may have even been a selling point.
Then again, sending medical records to a for-profit company may be a step in the VA's plan to allow veterans to seek medical care from private doctors, and getting reimbursed through government funds, as the Military Times reported in January. Making sure health records are easily accessible — say inside an app found easily on a patient's wristwatch or smartphone — and not hidden in a government database, would be crucial to that plan.
Choosing Apple, the leader in the U.S. smartphone market, with a 39 percent share as of the third quarter of 2018, according to Counterpoint Research, may make sense for the VA. But Android devices from Samsung, LG, Motorola and others make up the other 61 percent. Apple certainly wouldn't turn away from eating into some of that share, and if someone knows their medical records are on an Apple device — and not an Android — that's likely a sales pitch.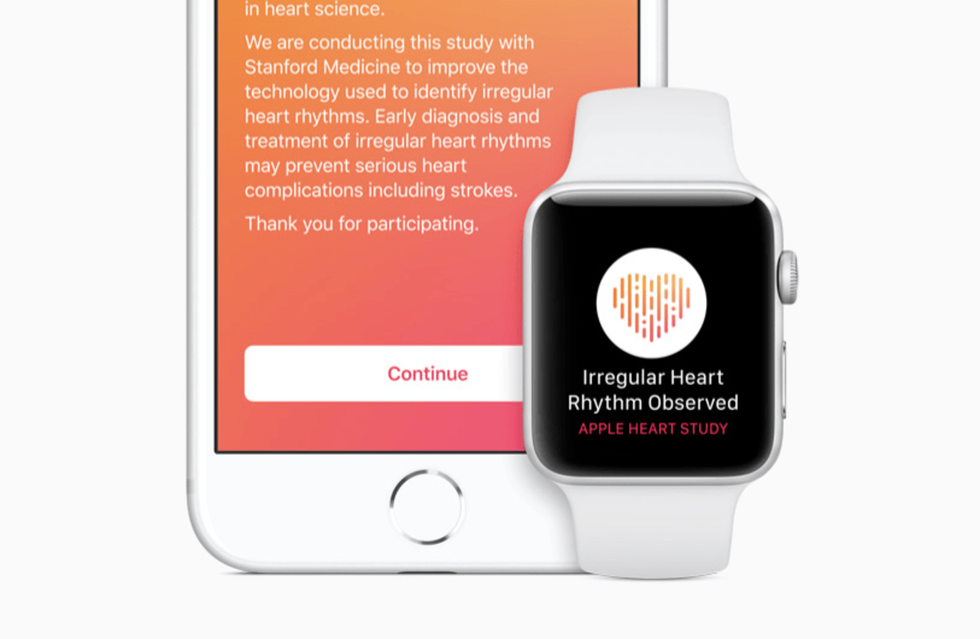 Stanford Medicine is running a study with the Apple Watch to pick up irregular heart rhythms Apple
Plus, while the VA deal is a big one, it represents just a small portion of the population that received healthcare from the U.S. government. Apple's deal with the VA today, could be a possible deal with Medicare tomorrow. All told, the government provided coverage for 36.5 percent of the U.S. population in 2014 or about 115.4 million people, according to a 2016 report from the Department for Professional Employees, AFL-CIO.
And that's potentially a lot of new Apple Watches and iPhones.
From Your Site Articles
Related Articles Around the Web
Like GearBrain on Facebook