A new partnership between smart home technology firm Wyze and safest company Noonlight is going to amp up the security features available to Wyze Cam devices. Starting in May, people will be able to reach out to emergency services just from a live video stream inside the Wyze app. Noonlight is the same technology used inside other apps from Lyft to Tinder.
All customers will need to do is press a button from inside Wyze's motion alerts and live video feeds in the app — and they can reach out to Noonlight's own emergency people, who help ping first responders for the customer. A 911 call does not need to be placed, and the request can be handled discreetly.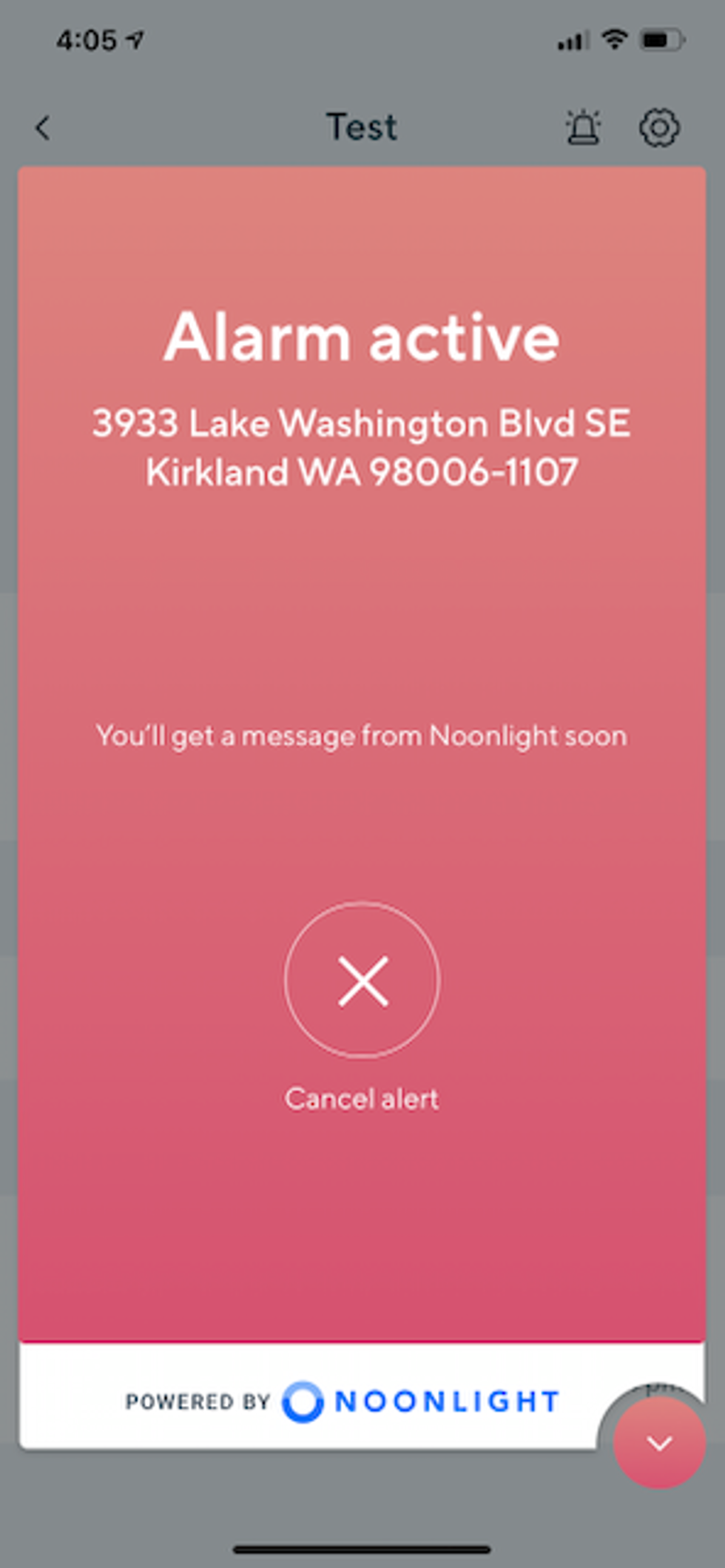 Once a request is made through the Wyze app, Noonlight will reach out for customers to send them helpWyze
Wyze makes budget-friendly smart devices that connect to the internet and then to an app, expanding the way people can control these products. Some of their products include the Wyze Scale, the Wyze Sense home security kit and even a fitness device, the Wyze Band.

The new feature is dedicated to the Wyze Cam, a $20 smart camera. Noonlight, which works across the U.S., enhances the security features offered by the device, by being able to connect customers with help in an instant, the company said.
""We chose Noonlight as our partner of choice to enable our three million customers to request emergency assistance at a moment's notice," aid Frederik Delacourt, senior director of technology and services at Wyze. Noonlight's vision for the service, understanding of the market, technical implementations and experienced operations were enough to convince us to move forward. In just a few months, we have been able to create the first version of our emergency response and align on strategic directions to make emergency situations easier to handle."
Wyze Cam 1080p HD Indoor Wireless Smart Home Camera with Night Vision, 2-Way Audio, Works with Alexa & the Google Assistant, One Pack, White - WYZEC2