Two new smart locks from Yale and LiftMaster are going to help homeowners have better clarity into the security of their living space. The new Yale|LiftMaster Smart Keypad Lever and the new Yale|LiftMaster Smart Touchscreen Deadbolt both launch today at CES 2020, and work with the LiftMaster's myQ app — which means that people can lock and unlock their door through their smartphone, but more crucially see when those entry points are being accessed, even when they're not at home.
Adding an extra layer of security to the garage space is key, as many homes have doors that lead from their garage into their main living space. Linking those together from the lock and then through the myQ app will streamline how people control the way others enter their space, but also let them see who may or may not be coming inside their home and garage. The app lets home owners share access with up to three people through the myQ guest feature. And of course the locks can be opened and closed just from a smartphone.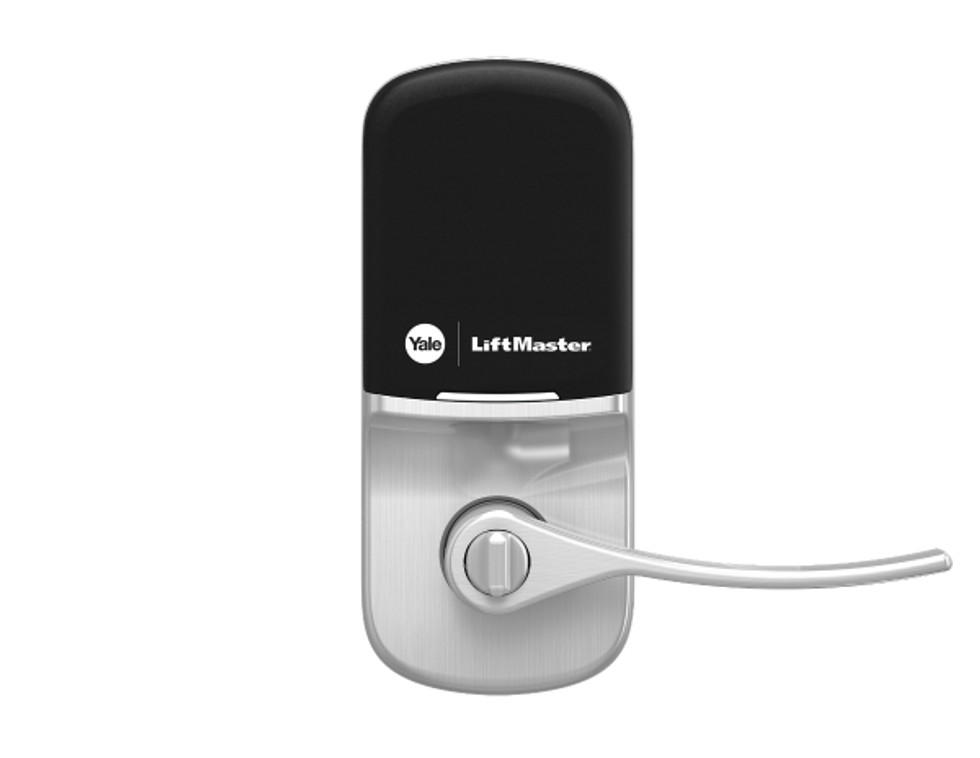 The new Yale|LiftMaster Smart Touchscreen Deadbolt which will go on sale for $260Yale/LiftMaster
There are two new locks. The first, the Yale|LiftMaster Smart Touchscreen Deadbolt, includes a touchscreen keypad with a lever lock handle. The second, the Yale|LiftMaster Smart Keypad Lever, uses a keypad instead but also includes a lever handle.
LiftMaster, the maker of garage door openers, will be selling the two options on its site soon, said the company, and each will be priced at $260. You will need a myQ hub, though, to operate the new devices and connect them to link together and control through the myQ app.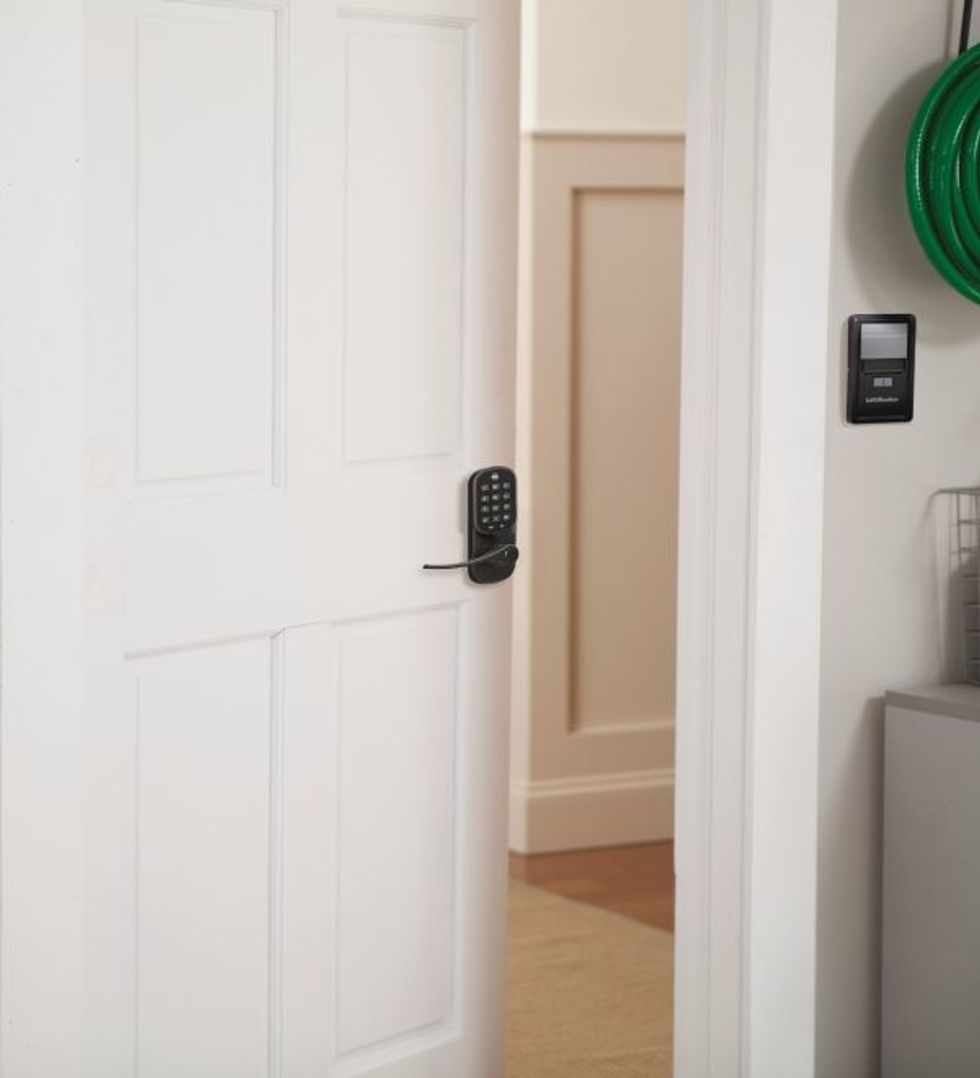 Yale and LiftMaster also launched a second new lock, the Yale|LiftMaster Smart Keypad Lever, which works with the myQ appYale/LiftMaster
But by doing so, people can now monitor one of the main ways of many enter their homes — right from the garage.

"By partnering with Yale, we are able to extend our myQ access solutions beyond the garage to the front, side and rear doors of our customer's homes," said Jeff Meredith, President and COO of Chamberlain Group, the parent company of LiftMaster and Chamberlain brand garage door openers and smart access solutions, in a statement. "LiftMaster is excited to offer this expanded capability of monitoring and controlling all home access points to our millions of myQ customers."
MyQ Smart Garage Door Opener Chamberlain MYQ-G0301 - Wireless & Wi-Fi enabled Garage Hub with Smartphone Control