Like GearBrain on Facebook
You would be forgiven for thinking that every consumer was onboard with spending $1,000 or more on their next smartphone, given how widely such handsets are advertised.
But this is not the case, according to a report published this week by The NPD Group, a data and analytics firm. The firm's Mobile Phone Tracking service estimates that fewer than 10 percent of American consumers are spending over $1,000 on their smartphones.
Read More:
This means over 90 percent of the country are not buying the phones which are advertised and promoted the most, like the iPhone 11 Pro and Samsung Galaxy Note 10.
As well as signalling less-than-expected demand for flagship phones, this finding also suggests that the uptake of 5G handsets will be slow, since those devices currently cost well over $1,000.
NPD said: "Since these consumers [the sub-10 percent] will be the target audience for 5G devices, which typically hit the market around the $1,200 price point, this may bring into question how quickly consumers will choose to upgrade to 5G."

A widespread reluctance to spend four figures on a new phone comes as consumers are holding onto their old smartphones for longer than ever. Last year, it was reported that the average American doesn't buy a new iPhone until theirs is 2.92 years old. Android users upgrade slightly sooner, at an average of 2.66 years. Both of these figures are on the up.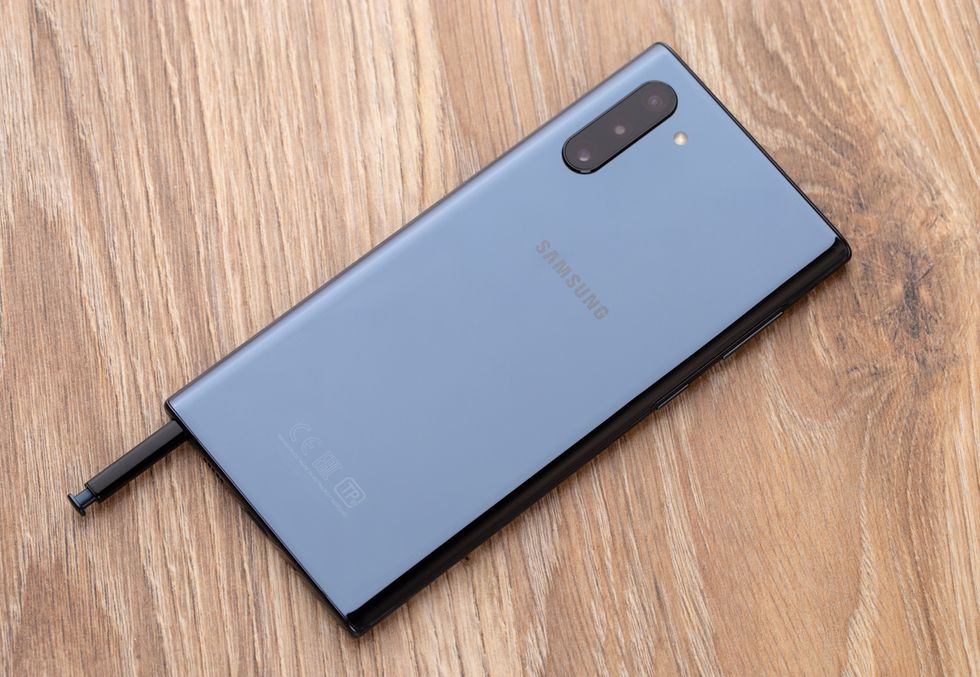 The Samsung Galaxy Note 10 is also priced over $1,000 Getty Images
Brad Akyuz, executive director and industry analyst at NPD Connected Intelligence, said: "Consumers are holding onto their smartphones for longer periods, which has presented a challenge for the smartphone market. Manufacturers and carriers are expecting 5G to help invigorate the upgrade cycle, but pricing could present another hurdle."

NPD also found that consumers in major cities, including New York and Los Angeles, are most likely to spend $1,000 or more on their next smartphone.
The good news, NPD says, is that consumer awareness of 5G is strong, with 73 percent of consumers aware of the technology by the midpoint of 2019, up from 44 percent a year earlier.
High 5G awareness but an unwillingness to spend over $1,000 on a phone presents manufacturers and carriers with an opportunity, NPD says, with lower-priced 5G handsets a sure winner in 2020.
We will likely have to wait until Mobile World Congress in February to find out if manufacturers plan to offer sub-$1,000 5G handsets this year, or not. With Apple not expected to offer 5G phones until the fall - and likely with $1,000 price tags - we won't be holding our breath for affordable 5G just yet.
Like GearBrain on Facebook