Like GearBrain on Facebook
YouTube is now following Netflix by reducing the quality of its streaming video in a bid to stop strain on the internet. The move is happening first in in the European Union for now only
The remarkable move comes after European Union industry chief Thierry Breton suggested Netflix reduce video quality across Europe to help keep the internet stable for everyone now working at home.
Read More:
Breton raised concerns that video streaming could cause issues for the millions of people now working from home in a bid to prevent the spread of the coronavirus.
Netflix responded quickly, announcing on March 19 that it would lower European video quality by 25 percent. However, it reassured subscribers that video quality would still be good. "Given the extraordinary challenges raised by the coronavirus, Netflix has decided to begin reducing bit rates across all our streams in Europe for 30 days," the company said.
A higher bit rate helps to make streaming video look less pixelated, and makes for smoother footage, but uses up more data. Breton has also suggested that viewers switch from HD to standard definition in a further bid to reduce their data use.
This morning, March 20, YouTube announced that it too will reduce video quality in the European Union. The move, first reported by Reuters , comes after Breton spoke to Sundar Pichai, CEO of YouTube parent company Alphabet, and YouTube boss Susan Wojcicki.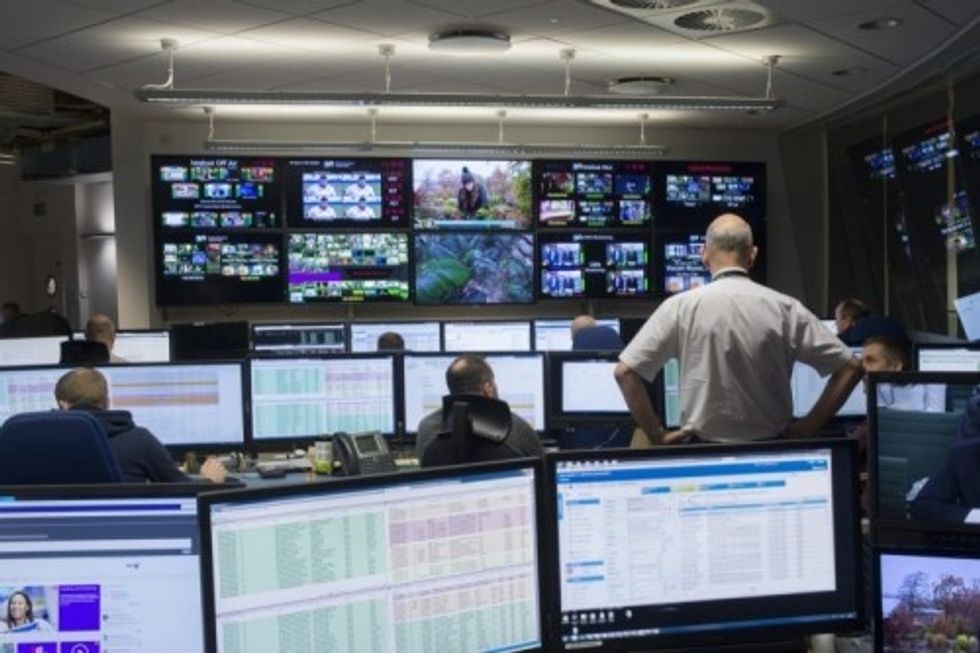 BT says UK internet can comfortably weather the storm BT
"We are making a commitment to temporarily switch all traffic in the EU to standard definition by default," YouTube said in a statement.

It isn't clear if either company will restrict video quality in the UK, which left the European Union at the end of January. GearBrain was able to play Full HD YouTube videos in London on the morning of March 20.
Despite the move to lower data demand by Netflix and YouTube, BT, which oversees the UK's telecommunications network, said Friday that there is nothing to worry about, at least in the UK.
BT explained that, in the last few days as people began working at home en masse, it has seen a peak data usage across the national network of 7.5TB per second, which is between 35 and 60 percent up on the normal daytime peak.
This, BT says, is still around half the normal evening peak, and well short of the 17.5TB/s peak its network has previously handled. While the concern is that everyone working from home will cause problems, BT says that all-time peak was driven by video game software updates and streaming live soccer matches.
"These facts give us confidence that the additional load on the broadband network is well within manageable limits and we have plenty of headroom for it to grow still further," BT said.
From Your Site Articles
Related Articles Around the Web
Like GearBrain on Facebook