Apple just gave Maps another boost adding an Air Quality Index (AQI) feature. The numbers appear in the lower right, just below the current temperature. It's a dynamic feature, and very specific to the location you're searching — even within a city — and the colors also change in a bar from green when air quality is good, to yellow when it's moderate all the way to maroon when it's hazardous.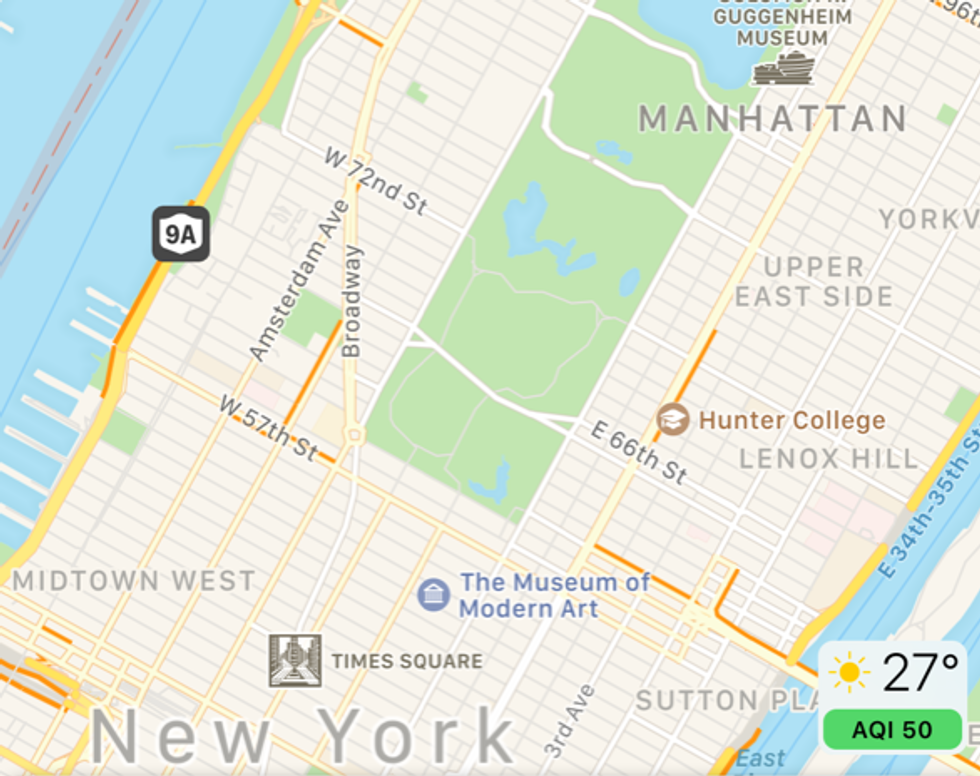 In Maps, the Air Quality Index reading changes color depending on the pollutantsGearBrain
It's not a feature that comes up automatically in this recent iOS 12.2 developers beta update. To add AQI reading to Maps, you have to go into the app in Settings, and toggle the feature for it to appear. That's may appeal to people who may find details like this annoying, and cluttering. You can also turn off the temperature reading now as well in Maps, in the same Settings location.
Read More:

The numbers are really visually innocuous, just big enough to be read, but not in the way of any important detail. They're constantly updating, as air quality would, which will be a feature commuters, particularly those who walk or bike, may find extremely helpful.
In New York City, for example, the AQI on a recent Monday morning read at 44 downtown, but at 50 in midtown near heavy commuting traffic circles. Both of those reading are considered good by the Environmental Protection Agency. But within five minutes, though, midtown AQI readings went up to 52, changing the band from green to yellow.
AQI readings give overviews on the cleanliness of the air — reading the amount of pollutants that can be detected including ground-level ozone, particle pollution, carbon monoxide, sulfur dioxide and nitrogen dioxide.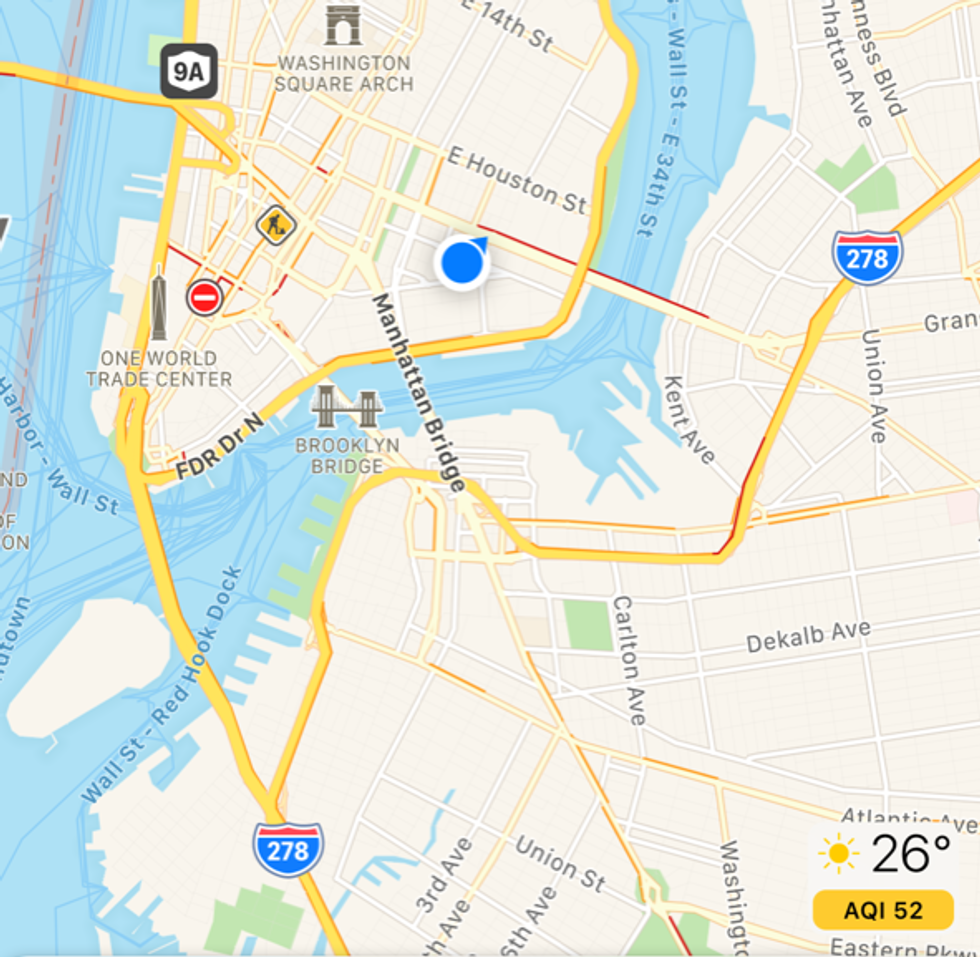 As the air quality worsened in New York, the color changed from green to yellowGearBrain
Home devices, like Awair and Foobot, can both monitor the air quality inside a space, helpful for office workers, and those who want to know what you're breathing inside a home — and if an air purifier is something you want to consider. Controlling the immediate air quality outside is much more complicated. But when numbers get too high, experts often suggest people refrain from excessive exercise, to limit the pollutants they inhale into their lungs.
The feature does not appear to be supported internationally. Although AQI readings did come up in random searches for London's Heathrow Airport, and Mexico City's Benito Juárez International Airport, both locations gave an AQI of just 1 — which wasn't accurate. Then again, this isn't a feature that's officially open to the public.
Apple released iOS 12.2 developers beta last week, but has not stated when the new features will come to all iPhones.
GearBrain meets Intuition Robotics' ElliQ www.youtube.com