Like GearBrain on Facebook
Windows 10 PC owners can now welcome Alexa into their home without buying an Amazon Echo smart speaker.
Made available in the Microsoft Store this week, the free app gives Windows 10 users the ability to ask Alexa questions and have the assistant control their smart home devices with voice commands.
Read More:
This is just the latest step Amazon has taken to put Alexa absolutely everywhere. With the assistant on smartphone, speakers, the Xbox games console, light switches, and now Windows 10 PCs, Alexa will soon be able to hear you wherever you are in the home or office.
Only certain computers allow you to summon Alexa by simply saying her name, while others require you to press a keyboard shortcut or click on the assistant to get her attention. The Alexa for Windows 10 app listing in the Windows Store has more details on compatibility and system requirements; it is also only available in the US, UK and Germany for now.

There are also other limitation. Alexa for Windows 10 cannot be used to control Spotify or Pandora, for example, and video calls are also off the table. You also cannot ask Alexa to serve up Amazon Prime Video content on your PC - you'll have to navigate to Amazon's website for that.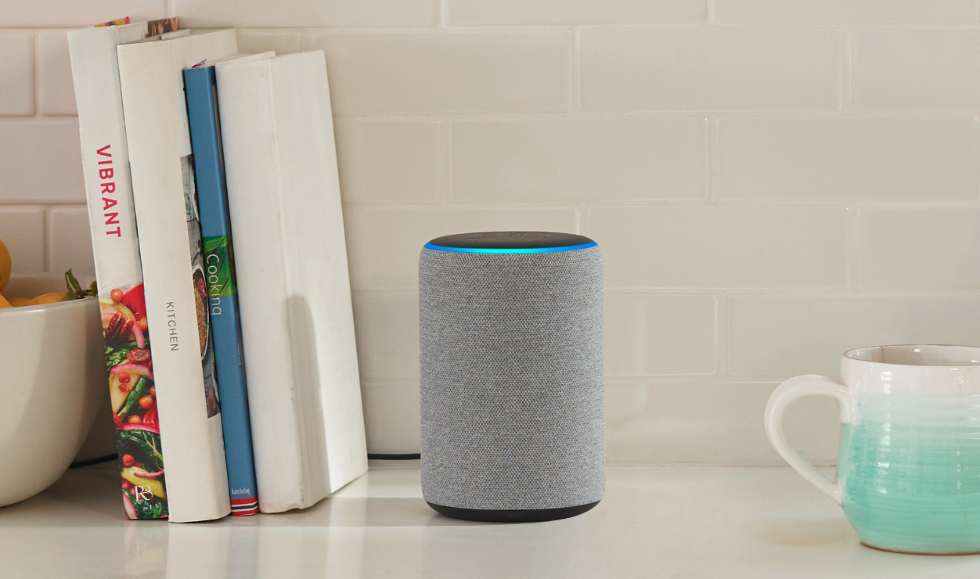 Alexa on Windows 10 cannot do everything that she can on Amazon's Echo smart speakersAmazon
However, you can use Alexa to get answers to general knowledge questions, add items to your calendar and to-do list, check the news headlines and weather forecasts, and control smart home devices.

Alexa fo Windows 10 has some vision elements, but its interface is closer to that of the iOS and Android smartphone app instead of the Amazon Echo Show and Echo Spot speakers.
It's an interesting move by Microsoft to allow Alexa on Windows, given it has its own voice assistant, Cortana. But perhaps the computing giant realizes that Cortana lags some way behind Alexa (and Google Assistant and Siri) in the voice AI race, and Alexa could give it a helping hand. In fact, Microsoft
announced an alliance
of the two assistants in May this year.
Check out The GearBrain, our smart home compatibility checker to see the other compatible products that work with Amazon Alexa

.
How to Use Amazon Alexa Enabled Devices www.youtube.com
Related Articles Around the Web
Like GearBrain on Facebook