Like GearBrain on Facebook
Just like we jazz up our smartphones with covers to show off our creative side, smart speakers can look snazzier with a skin. When your speaker works like magic but needs that magic touch, select a skin and have something to look at while you listen. Here are some of our faves.
dbrand for Google Home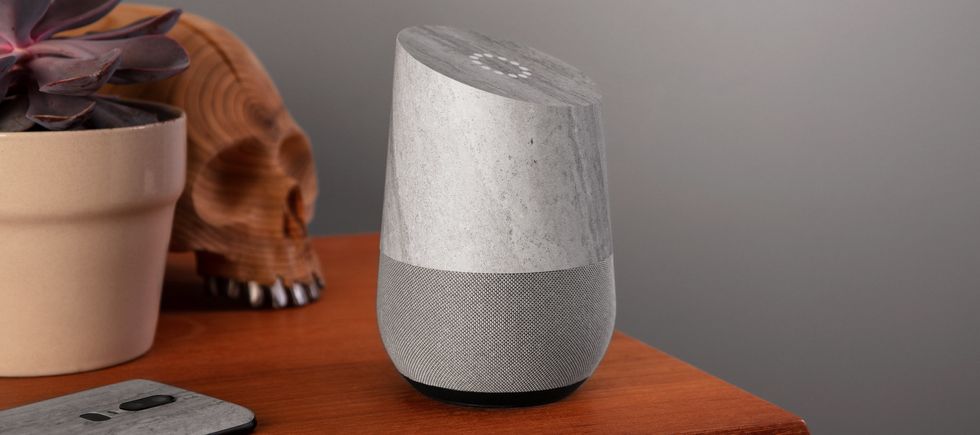 dBrand
dbrand is doing it right with their 3M skins for Google Home. All of their skins are certified under the "Made for Google" program, meaning they are 100% compatible, ensuring a flawless fit and quality good enough for Google. Not only is the online shop full of lots of vibrant colors, patterns, and pics, but some of their skins are textured for a unique quality that you'll want to get your hands on. Customize and get creative with a skin that's geared up for Google.
Cost: $17.95
Toast for Echo and Echo Dot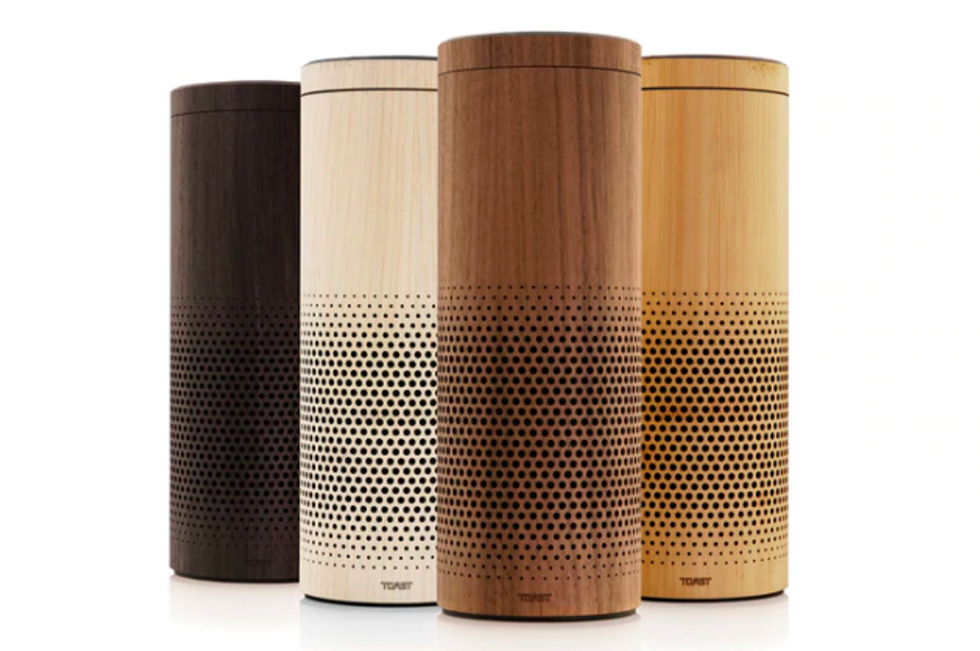 Toast
If you're someone who prefers the look of real wood, Toast has four veneers that can cloak your Amazon Echo and Echo Dot in laser-cut wood covers. Each one is handmade in Portland, Oregon, and they're available in walnut, ash, bamboo and ebony. Toast makes its cut outs easy to install, you just stick on to the outside of your speaker.
Cost:
Etsy for Amazon Echo 2nd Generation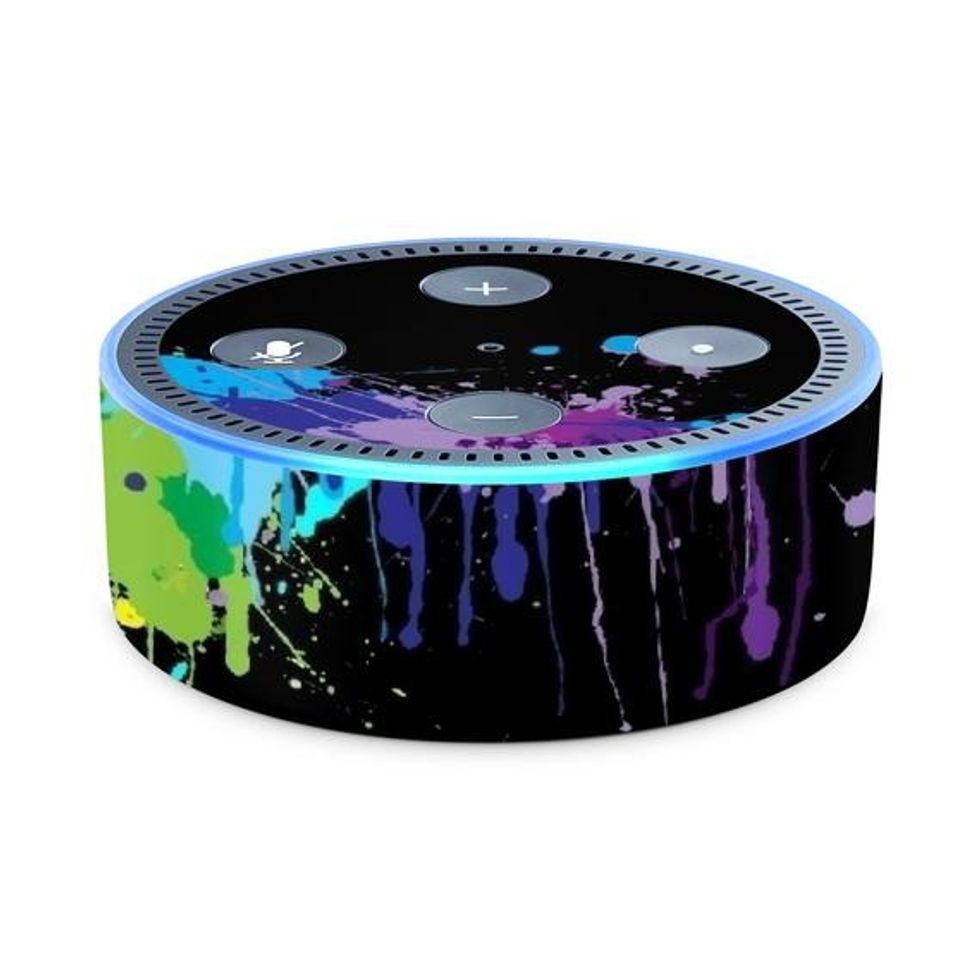 DecalWrappers
You can always count on Etsy to display the talents of artistic people from all over the globe. Here we see a paint-splattered rainbow of color, printed on vinyl, from DecalWrappers for an Amazon Echo Dot 2nd generation. It's unlikely anyone else you know will snatch up the same skin, so pop over to Etsy for not only a great price, but for gorgeous designs.
Cost:
Speaker Skins for Amazon Echo Show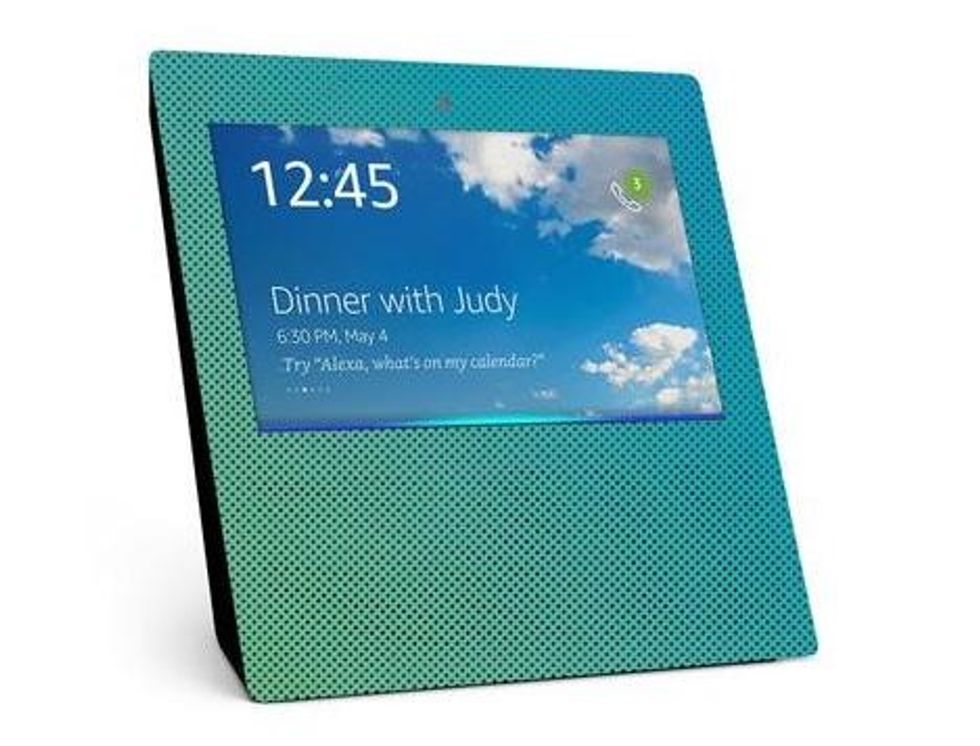 SpeakerSkins
Amp up your Amazon Echo Show with some snazz from Speaker Skins. A nice selection of sleek skins will turn an OK speaker into something outrageous. Made of vinyl and easy to attach and remove, these skins are cut to size and look spectacular. The rectangle shape of the speaker shows off the design impressively, making for a nice statement piece for your mantle or shelf. They've got some fun selections for Anker SoundCore, Sonos One, and other brands too.
Cost:
$19.99 (Anker)
$24.99 (Echo and Sonos)
DecalGirl for Kicker KPM50 Bluetooth Speakers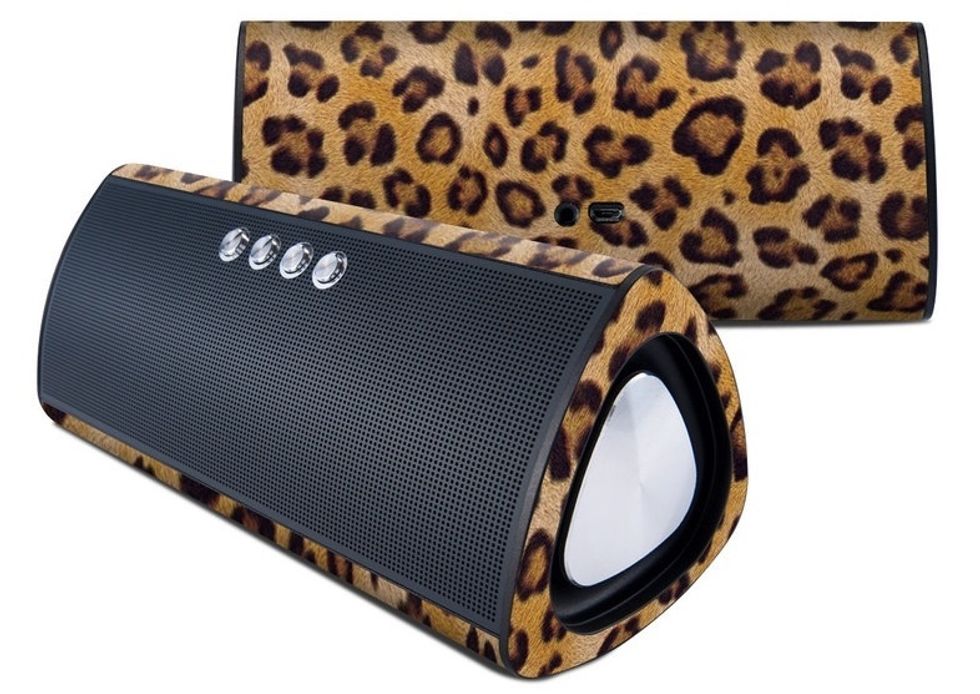 DecalGirl
DecalGirl is down with some super cool skins for the Kicker KPM50 Bluetooth Speaker. From plain to prints, the options are eye-catching, kicking the Kicker into high-gear. Different artists are featured on the site, each with their unique designs to cover the Kicker with an easy-to-implement installation and non-sticky removal. You can even choose a finish that you fancy – matte/satin or high gloss. Don't miss their skins for Google Home as well.
Cost:
$14.99 (Kicker)
$19.99 (Google Home)
MightySkins for Amazon Echo Dot 2nd Generation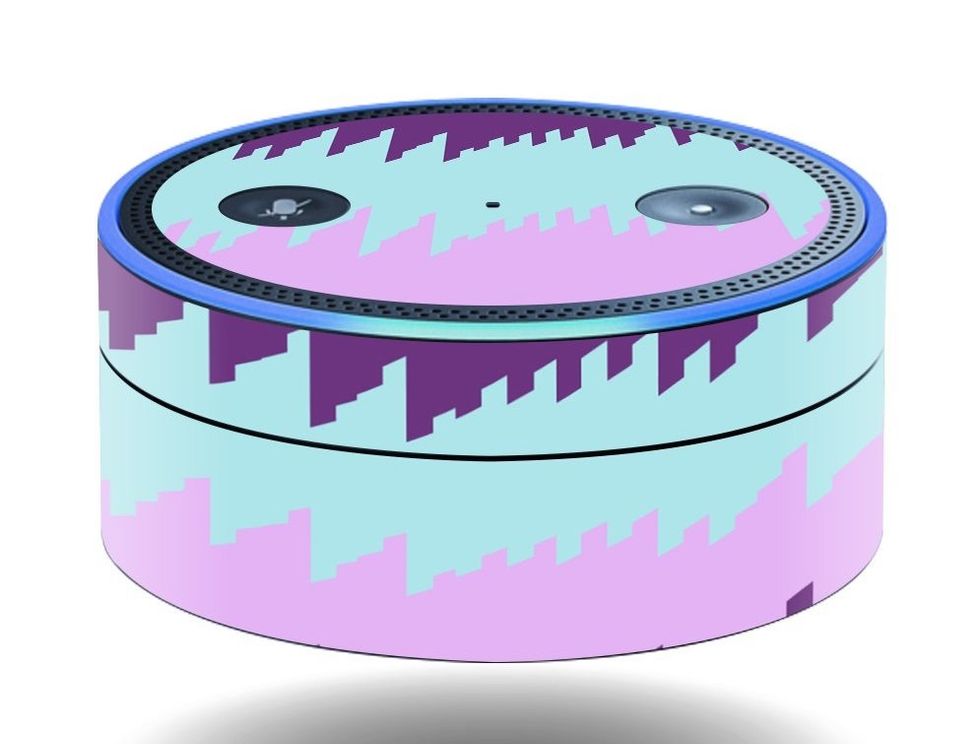 MightySkins
The Amazon Echo Dot 2nd Generation is small and simple, making it a favorite for those who like a device that doesn't distract. But for those seeking to soup up their speaker, MightySkins has dozens of skins you can slip over your Echo Dot to bring out your sense of style. From the colorful to the creative, pastels to pop art, the collection contains everything from cute to cool. The price is right so pick a few; they peel on and off without residue and fit like a glove. Made of 3M vinyl, your Echo Dot will be protected while looking pretty. MightySkins makes items for the Echo Spot, Google Home Mini, and Amazon Echo too.
Cost:
Skinit for Amazon Echo Plus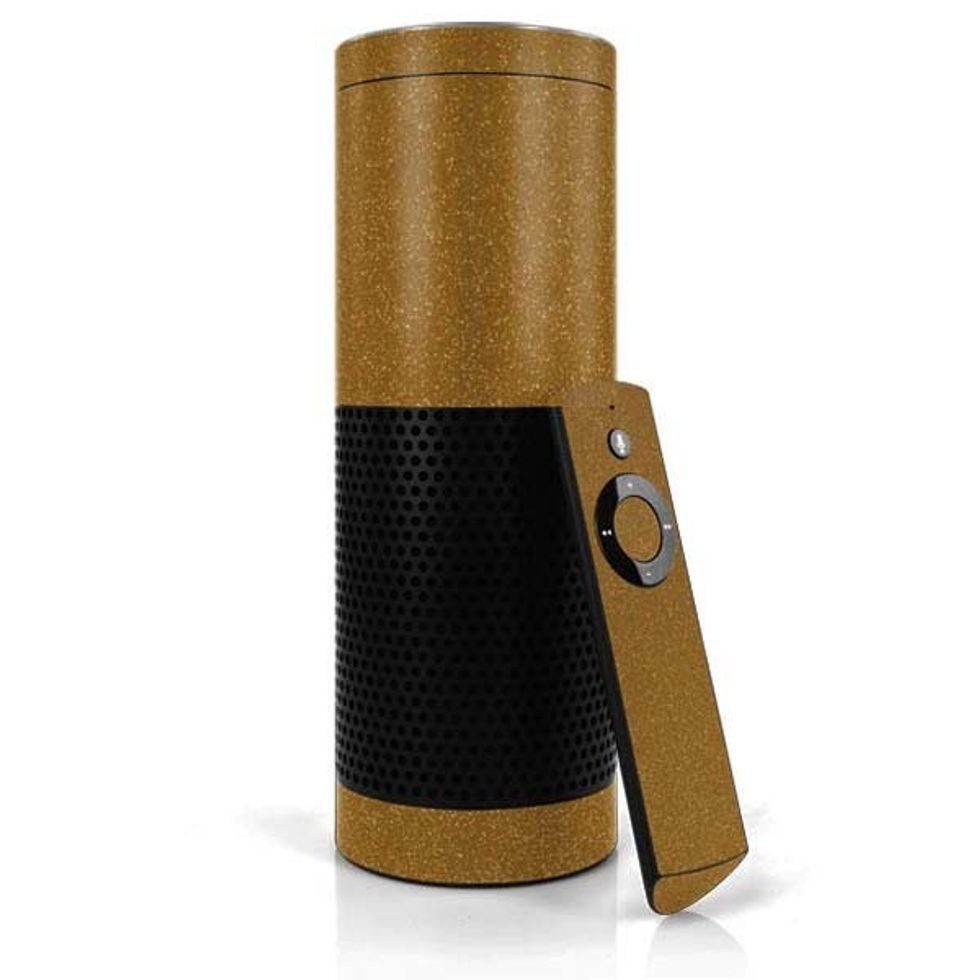 Skinit
Here's another plus for the Amazon Echo Plus. Customize yours with something sweet from Skinit. Their dozens of decals not only protect your speaker, but make them stand out. They've got a bunch of licensed team skins for sports fans along with an array of patterns and pictures. Whether you like something simple or have a flair for what's fabulous, Skinit is your solution for adding smart style to smart speakers. Check out their skins for Amazon Dot 3 too.
Cost:
Check out The GearBrain, our smart home compatibility checker to see the other compatible products that work with Google Home and Home Mini as well as Amazon Alexa enabled devices.
Like GearBrain on Facebook