Like GearBrain on Facebook
Google released the Nest Hub (2nd Gen) in 2021, a display that upgraded the original device in some significant ways. The biggest addition is Sleep Sensing, a feature that tracks details while you're asleep from your respirating rate to whether you snore or cough. But there are other differences as well, even though both displays clearly have Google Assistant working inside, and neither have a camera.
With both displays available to buy, here's how to know if the original Nest Hub will work for you — or if the newer device is better for you.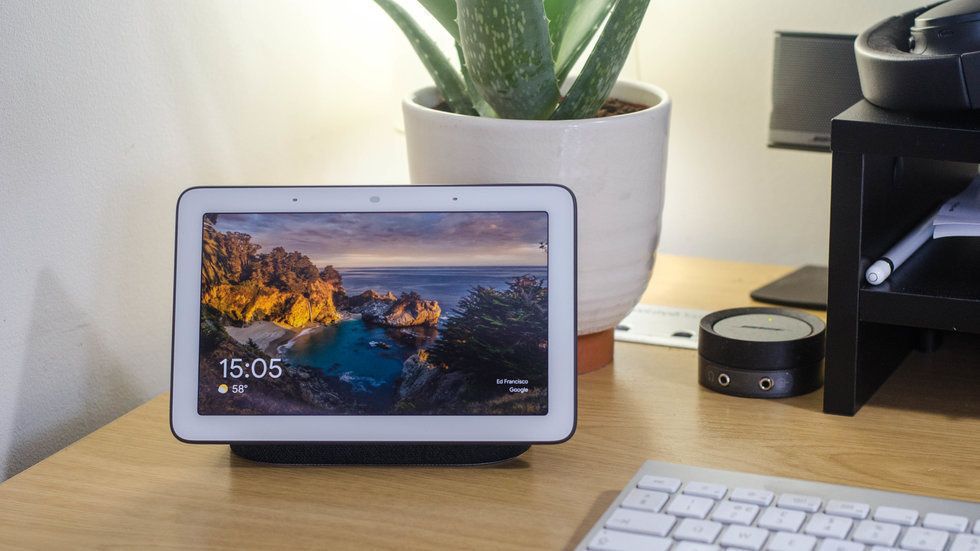 The Nest Hub (1st Gen) is notable for the bezel around the entire device, an edging that is missing from the newer model GearBrain
Design

Both Nest Hub devices are almost identical in design. The original comes in chalk and charcoal, while you can pick up the new one in chalk, charcoal, mist and sand. The DC power cord comes out of the back, there is a microphone shut-off on the back and a volume button on the back left. And they both have an Ambient EQ Light Sensor on the front in the middle, with microphones flanking that on either side.
Their weight? That's not the same, with the original clocking in at 16.9 ounces and the Nest Hub (2nd Gen) at noticeable increase of 19.7 ounces.
Part of that added weight may come from the fact that there are two microphones in the Nest Hub (1st Gen) — while the Nest Hub (2nd Gen) has three.
Display
The Nest Hub (1st Gen) is a 7-inch touchscreen, that's 4.64 inches high and 2.64 inches deep, and has a thin bezel around the entire front.
The Nest Hub (2nd Gen) is almost identical — with a 7-inch touchscreen that's 4.7 inches tall and 2.7 inches deep, and lacks the bezel giving it a bit of a cleaner look.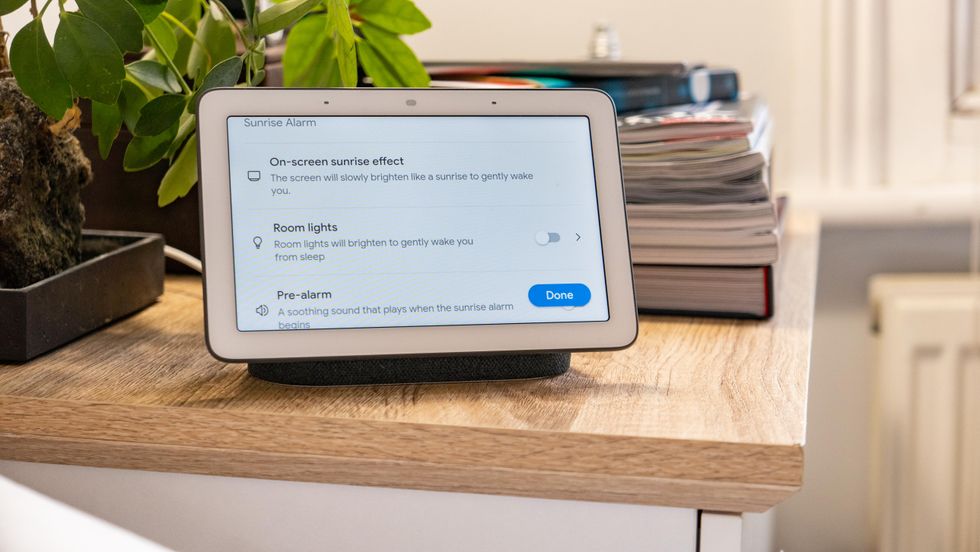 Sunrise Alarm will work on the original Nest Hub and also the Nest HUb (2nd Gen) GearBrain
Features: What's the same

Both the Nest Hub (1st Gen) and Nest Hub (2nd Gen) work with Google Photos, and can access media from YouTube, Netflix, Spotify, Pandora and more. Both connect to Google accounts and can be personalized, through Voice Match, to show someone's calendar and also link up with the smart home devices that are connected to a Google Home app. And both also have Sunrise Alarm, which begins to softly increase the light coming from the display and the sound as well to gently wake someone up in the morning.
Naturally both also work with Nest devices and other products like smart light, cameras, TVs and more so you can control these through the display.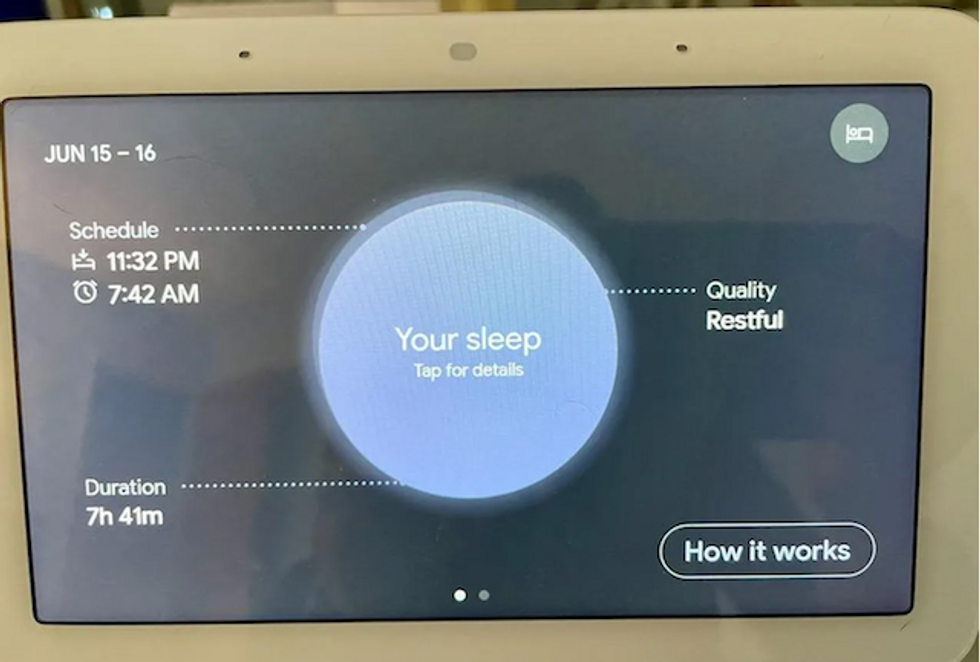 One of the biggest differences between the two displays is the Sleep Sensing feature, new to the Nest Hub (2nd Gen)GearBrain
Features: What's different

The Nest Hub (2nd Gen) has number of new abilities thanks to its Soli sensor. This means you can use gesture control to start and stop media, stop a timer or even snooze your alarm.
Sound is another area where the Nest Hub (2nd Gen) is different, with enhanced speakers able to push out 50 percent more bass.
But it's Sleep Sensing which is the main driver for the new Nest Hub (2nd Gen) and that is in part powered by the Soli sensor as well. With this feature, people can collect data on how we'll they have slept through the night — and not just whether they logged enough hours. They can also get information on their breathing rate, if they snored, how many times they got out of bed — essentially whether they got a good night sleep or not.
We found Sleep Sensing interesting, but not intensely critical. While some of the data points were interesting — like respiratory rate — we weren't finding that these details affected our thinking, or even our sleeping patterns.
Price
The Nest Hub (2nd Gen) is retailing on Google's site for $99.99, although we've seen it marked down to $79.99 at different times already. Google has stopped selling the original Nest Hub, which was retailing for $89.99. But you can still pick it up at different retailers including Best Buy, Home Depot and even Verizon for as low as $69.99.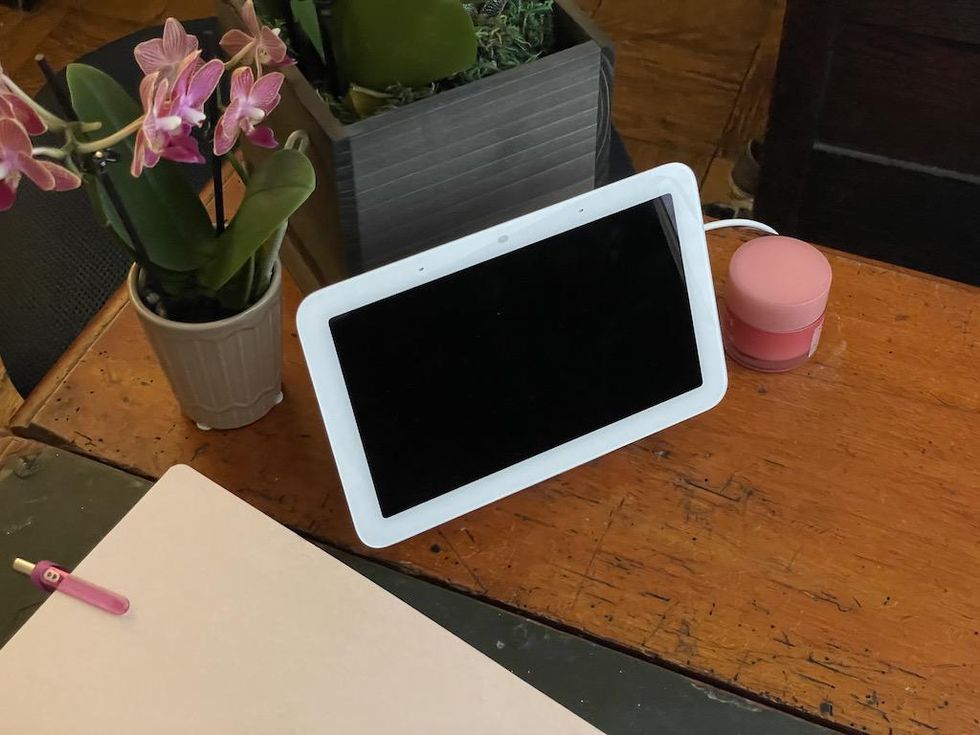 The Nest Hub (2nd Gen) will bring some new features to your display including quick gestures and motion controlGearBrain
Which should you buy?

If you can find the original Nest Hub, this is still a great display. While you're missing the ability to use quick gestures, being able to control some features with just the motion of your hand, and also Sleep Sensing, these are not core to what the display is great at providing.
Both displays will still link up people's Google accounts, display personal data points via Voice Match, support Sunrise Alarm, connect to thousands of smart devices and even play media from YouTube, Netflix, Spotify and more. You can even see family images through Google Photos.
Sleep Sensing is not something that everyone will necessarily find useful — and crucially Google says that while the Nest Hub (2nd Gen) supports the feature for free now, the company may start charging for it in 2022. And while quick gestures are fun, you can operate the display also with your voice — both versions of the Nest Hub.
If you can find the Nest Hub (2nd Gen) at a sale price of just $10 more than the original, it might be worth the splurge. But we think the Nest Hub (1st Gen) is still a great display — and one worth buying even now.
Check out The GearBrain, our smart home compatibility checker to see the other compatible products that work with Google Assistant enabled devices.
How to Find Products in The GearBrain, Our Compatibility Find Engine for Smart Devices www.youtube.com
Like GearBrain on Facebook