Like GearBrain on Facebook
Amazon has invested in an autonomous car company, as the retail giant looks to automate the delivery of its goods.
Led by venture firm Sequoia Capital, the funding round saw Aurora raise more than $530 million, valuing the company at over $2 billion, according to the Wall Street Journal.
Read More:
Rather than building its own cars, Aurora develops self-driving technology systems which can be fitted to other vehicles. The company has already worked with Hyundai and Volkswagen, who both say they will build vehicles incorporating Aurora's technology by 2021.
It is perfectly feasible that Amazon could be looking to use Aurora's technology in a fleet of autonomous delivery vehicles. Amazon has for several years been developing self-flying delivery drones, and earlier this year revealed an autonomous six-wheeled vehicle for making deliveries at street level, called Scout. Investing in an autonomous car company is a logical next step.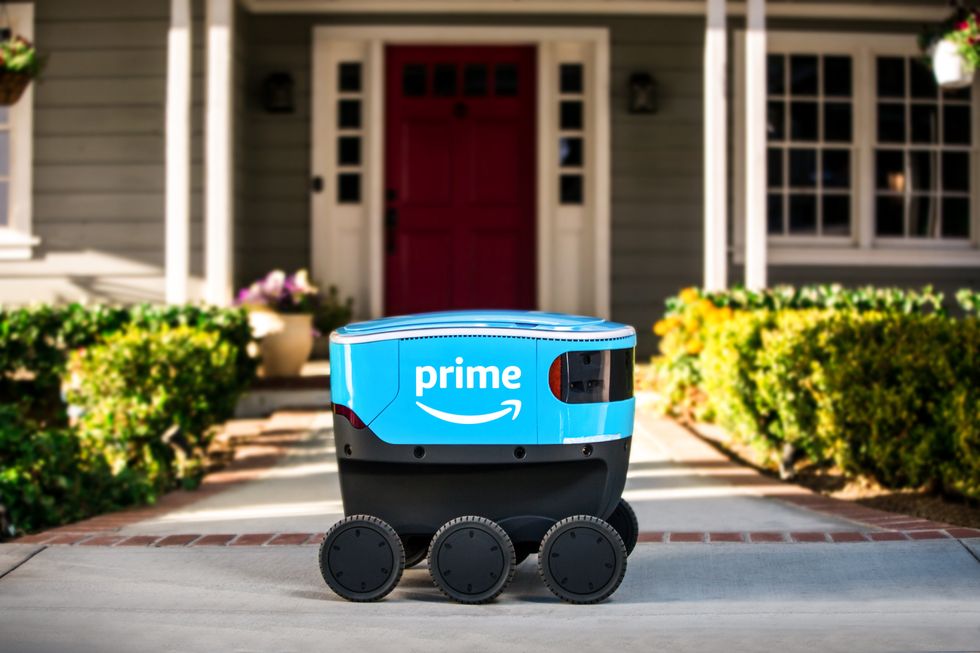 The Scout autonomous delivery robotAmazon
Aurora was created by some big names in the self-driving industry, including Sterling Anderson, former leader of Tesla's Autopilot division, Uber autonomy co-founder Drew Bagnell, and ex-Googler Chris Urmson.

Autonomous technology could of course be used by Amazon to deliver parcels without paying for human drivers, either via small vehicles which drive themselves along the sidewalks, or with larger vehicles designed for the road.
At the CES technology show earlier this year, several autonomous car companies demonstrated their systems. One such company was AutoX, which showed how its vehicle could drive burger orders from a local restaurant, along the public roads of Las Vegas, and to the city's convention center.
Meanwhile, Stop & Shop says it will begin offering autonomous food deliveries in the Boston area from this spring. The custom-built vehicles, complete with chilled compartments to keep produce fresh, navigate their way to customer's doorsteps, where buyers can remove items and pay for them through a cashier-less system - something Amazon also employs at its new retail stores.
GearBrain Road Trip Gadget Guide www.youtube.com
From Your Site Articles
Related Articles Around the Web
Like GearBrain on Facebook