Like GearBrain on Facebook
It is already possible to ask an Alexa-enabled device, like the Echo smart speaker, to play content from an Amazon Fire TV device connected to your television.
But Amazon now says a major update is rolling out over the coming weeks, effectively turning your television into a giant Echo Show.
Read More:
Once the software update has arrived, you'll be able to ask the Alexa of a nearby Echo speaker to play content on your TV, but also show the weather forecast, bring up a live feed from your security camera, show your shopping list, or display a live map of local traffic.

This is a smart move from Amazon, adding new functionality to Fire TV devices, and controlling it all with Alexa instead of the regular remote. It's even possible to navigate through content on-screen, with commands like: "Alexa, select number four" when presented with a list of movies or TV shows to watch.
Music playback also works this way, effectively turning your Fire TV-connected television into a speaker for any music you request from Alexa – just remember to say "show me" to have the music play through your TV instead of the Echo speaker.
Pairing an Alexa device to your Fire TV is easy, thanks to an automatic system Amazon has created. Say you have an Echo speaker in the same room as a television with a Fire TV device plugged into its HDMI port. Just ask Alexa on the Echo to play a piece of content, like a TV show from Amazon Prime Video, and the assistant will ask to confirm that you'd like to pair this speaker with your Fire TV.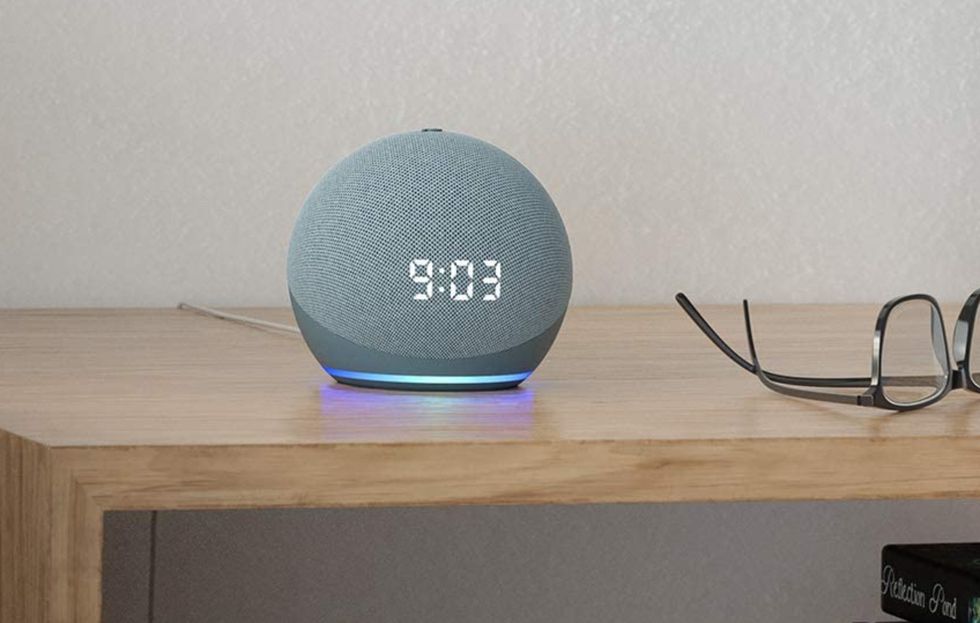 Echo speakers can control your Amazon Fire TVAmazon
From then on, the Alexa of that Echo will become the voice-activated controller of your Fire TV. If you are speaking to an Echo device with a display of its own, like the Echo Show or Echo Spot, you'll need to open the Alexa app to pair it with a Fire TV, otherwise content will play on the screen of the Show/Spot instead.

Once set up, the key phrase to remember here is "show me", which instructs Alexa to put whatever you ask for on the television via the Fire TV.
Some examples of phrases to use include:
Alexa, show me my calendar
Alexa, show me the weather
Alexa, show me the nursery camera
Alexa, show me the traffic to downtown Chicago
Alexa, show me my shopping list
Alexa, show me jazz music stations
There are also improved voice controls for navigating around the Fire TV interface, like "scroll right/left", "go back" and "go home".
If you have a Fire TV Edition smart television (instead of a Fire device plugged into a regular TV) you can also ask Alexa to turn the TV on or off, adjust the volume, and switch HDMI inputs.

Amazon says the update "will be rolling out to your Fire TV devices in the coming weeks," without giving a specific release date; it will come to users in the US, UK and Canada. The update will come to all Alexa-enabled, Fire TV and Fire TV Edition products, and includes Fire TV devices that were launched before Amazon sold them with an Alexa-enabled remote.
Check out The GearBrain, our smart home compatibility checker to see the other compatible products that work with Amazon Alexa enabled devices.
See How Amazon Alexa Can Save You Money on Your Grocery Bill www.youtube.com
From Your Site Articles
Related Articles Around the Web
Like GearBrain on Facebook