Like GearBrain on Facebook
Apple's Activity app lets people log their workouts from their Apple Watch and iPhone. It's a simple way to track your activity during the day and especially those designated runs, walks or fitness pushes you make. The goal is to close your rings — and anyone with an Apple Watch know how addicting this is. But just because you log in a workout doesn't mean Apple necessarily counts it as so.
You're rarely going to see this issue if your workouts are a heart-pumping intensity. Get your heart rate up and Apple's app nods it's A.I. head and says, "Yep, that counts."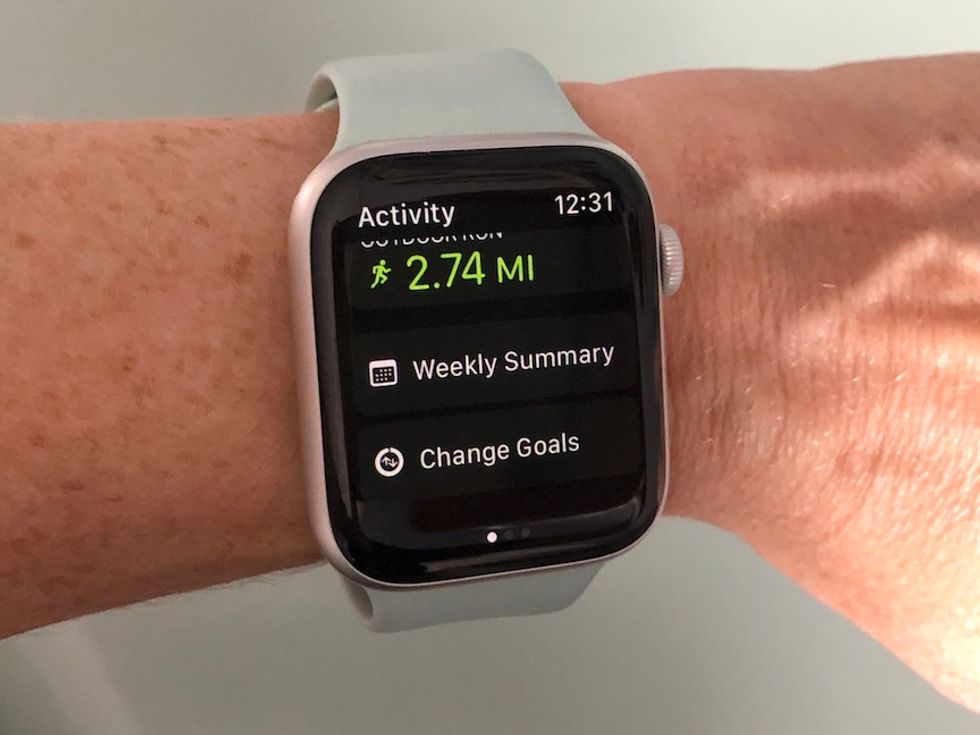 A Workout on your Apple Watch may not record every minute as exercise.GearBrain
But start logging an outdoor walk, say, and pause for a minute or two. The app keeps ticking and when you're done, you'll have that full time logged in as a workout. However, checking back on your rings, you may find a few minutes shaved off when your movement was nil.

Apple tracks activity through sensors in the Apple Watch and also the iPhone. It's one way steps are counted, for example, and also how the Watch, for example, know if you're standing. Make a run for a subway or a bus and the Watch may even ping you and say it's detecting an outdoor run, asking if you'd like to record it. You don't have to — but your Apple Watch will add those heart pumping bursts as exercise minutes.
Exercise is an activity that gets the heart pumping, and can range from something moderate like mowing the lawn to something more vigorous like aerobic dancing. Apple says that every full minute that is "equal or exceeds the intensity of a brisk walk counts towards your daily Exercise and Move goals." And for those in a wheelchair, Apple measures this in brisk pushes. Don't measure up to that? You still get some credit in your Move goal.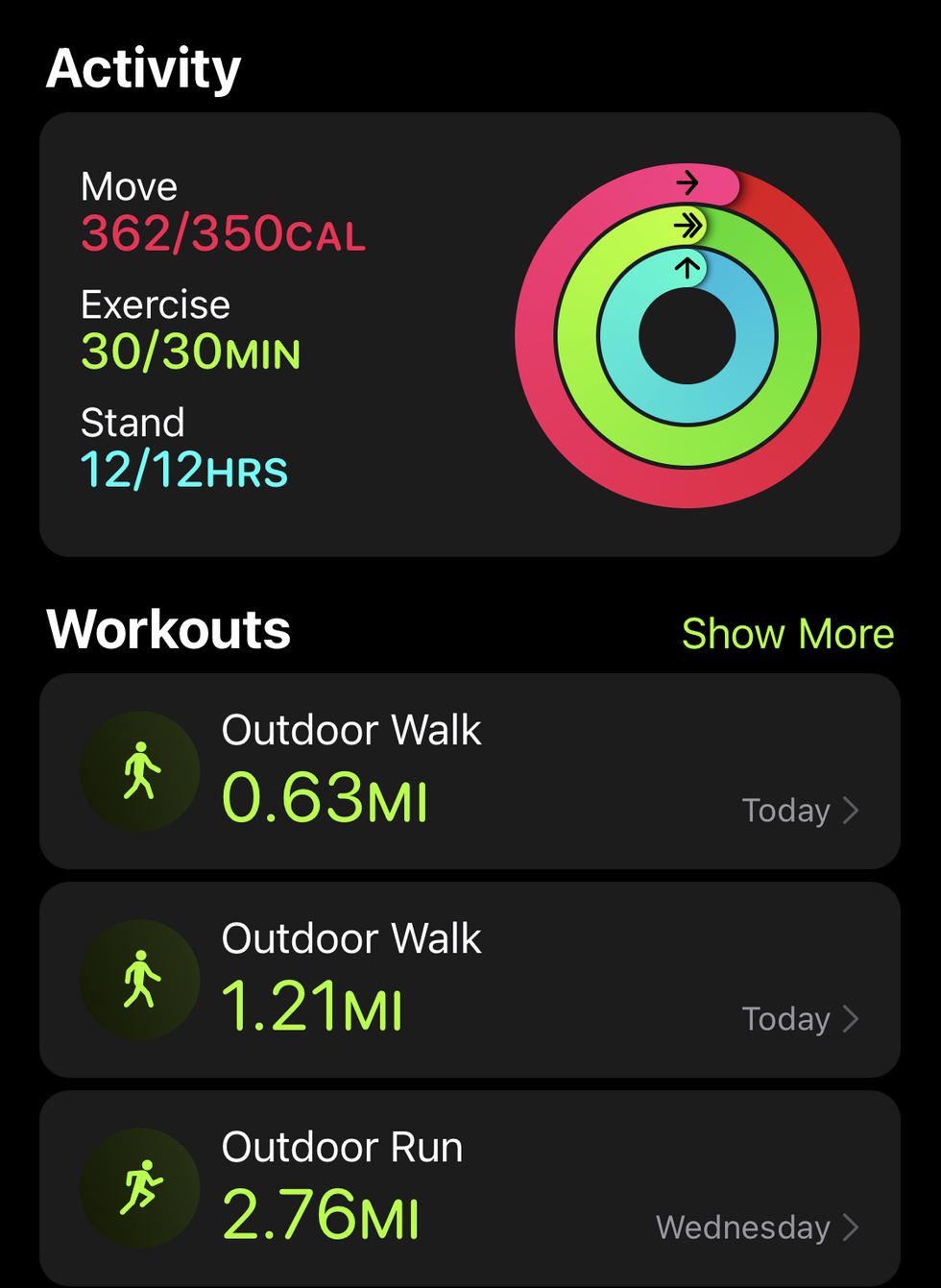 For those who are focused on closing their rings, it's worth keeping an eye on whether your workouts are counted completely as part of your Exercise minutes.GearBrain
It's also key to note that the Apple Watch and iPhone track your movements differently. To the point, the Apple Watch has a couple of extra tools that the iPhone doesn't. While the iPhone uses the motion of your body and an accelerometer to track your movement, the Apple Watch adds a heart rate sensor and GPS to the accelerometer. That lets it read your motions with a bit more accuracy and really know if you've been getting your heart pumping - and when you stopped to grab an iced latte.

So the next time you're out for a walk and look back at your Activity app and think there's been a mistake, take an honest assessment. Maybe you paused to say a quick hello to someone, or pulled the dog from a pile of trash, or just forgot to turn the workout to done.
New Apple Watch Series 6 (GPS, 40mm) - Space Gray Aluminum Case with Black Sport Band
How to Setup an Apple Watch www.youtube.com
From Your Site Articles
Related Articles Around the Web
Like GearBrain on Facebook