The new iOS 14 update, one of the biggest from Apple in years, is an entirely new way to view your iPhone most notably with widgets, blocks that turn your screen into a Windows-like space. But the new iOS also upended a number of apps, including one of its own — Activity. For anyone with an Apple Watch, this app, which is now called Fitness, is crucial to checking in detail metrics on workouts and trends. The new change may be one where updates aren't necessary upgrades.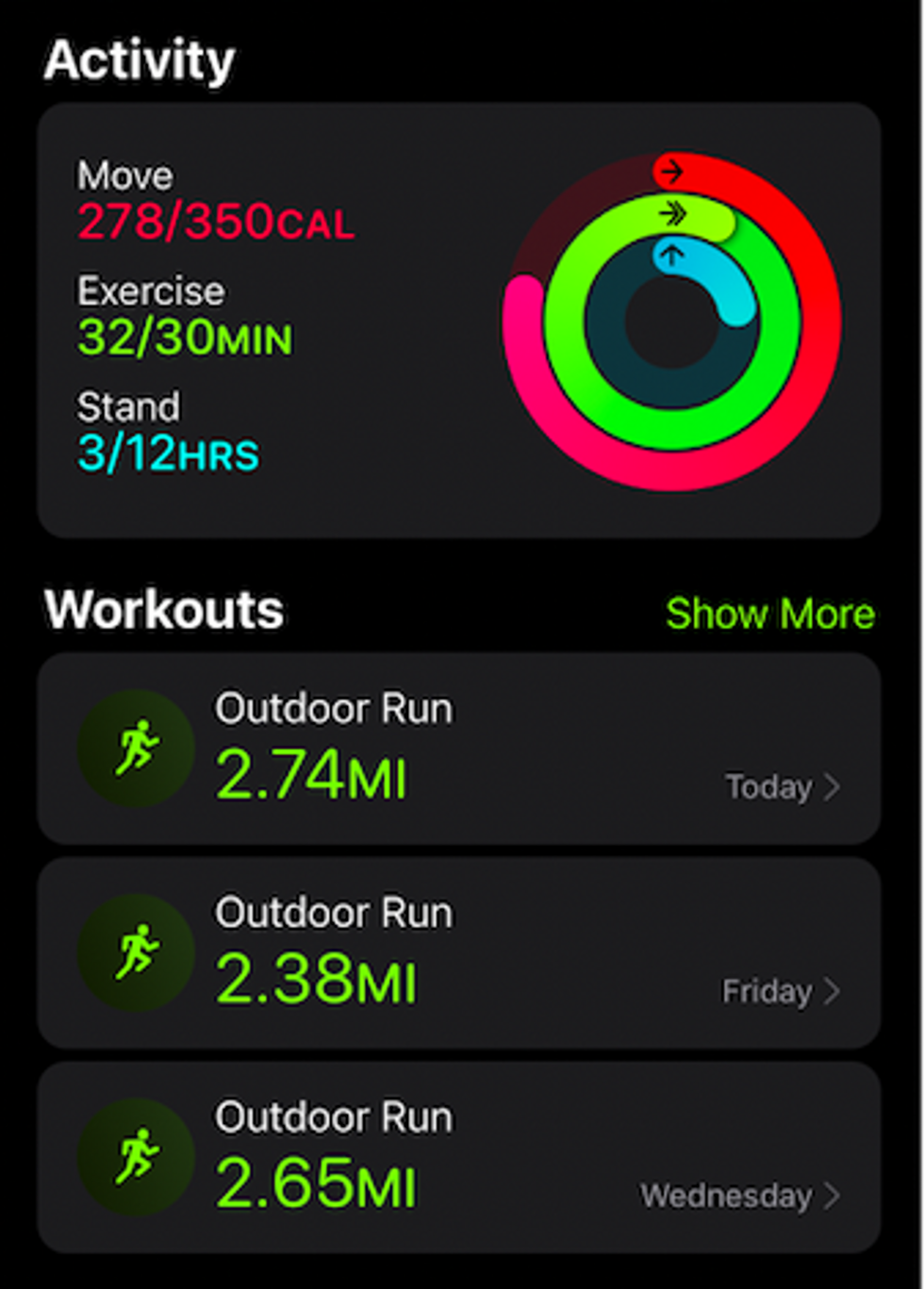 Apple has changed the Activity app, pushing more data on to one screenGearBrain
Now called Fitness

For someone who runs weekly, I lean heavily on my Apple Watch and the Activity app to check key metrics on every run. I want to see details from my pace to the average steps per minute, or my cadence, even my elevation and average heart rate. I'm not in training to run a race, I'm in training to make sure I stay healthy. But this data helps me gamify my workouts — in other words, to adds a little self-competition to make it a bit more fun than just hitting the street, masked up, every other day.
But the new update stripped some of my ease in getting to these details, and also changed the very name of the app from Activity to Fitness. That shift alone makes it clear how Apple sees people using this app, not to check on how much they move, but on how fit they are. That's fair, as the app is far more in-depth than a step monitor, but includes details about heart rate and, if you have the new Apple Watch 6, your blood oxygen levels.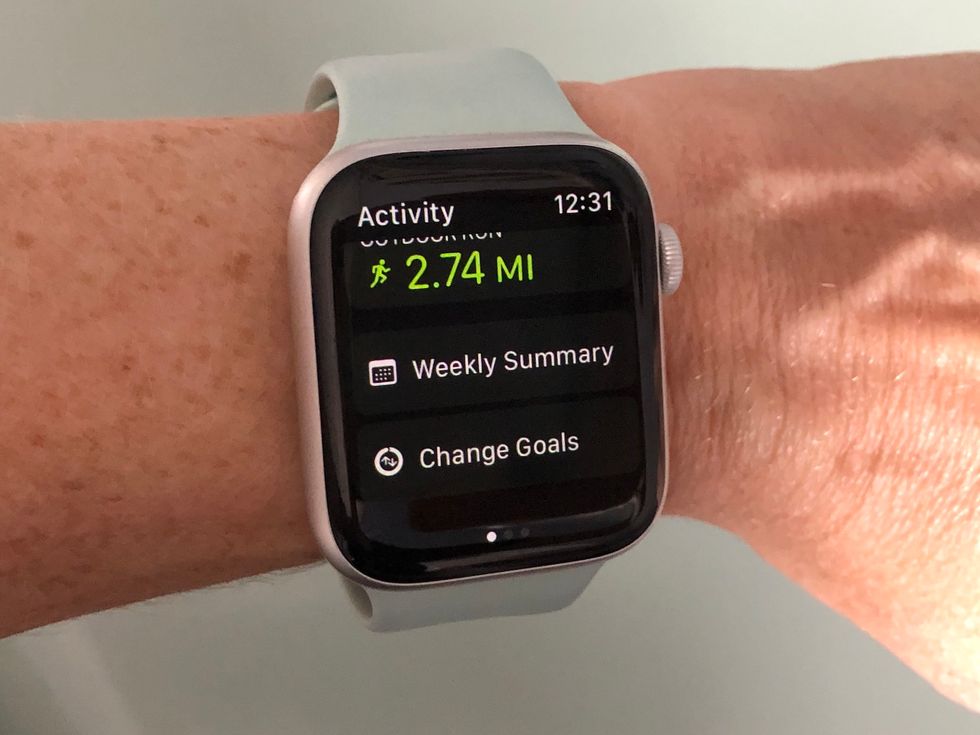 Apple Watch now has one new feature you can use with the update to iOS 14GearBrain
Fewer tabs, more clicking

The Activity app had a number of tabs at the bottom, including Summary, Trends, Awards and Sharing. All of these, except for Sharing, are now pushed into the Summary section, which is densely packed with your first few workouts, your current trends, your summary of the day and your few awards. In short, it's a giant stew.
To drill into each of these, even to get the daily metrics of your day, you have to click on each section. And only by clicking on a specific workout can I find out my average heart rate pace and such. I don't want to have to drill in to find these details which I actually want to see at a glance. Apple believes I want to see more details like trends and summaries of my workouts instead. But trends change very slowly, and for someone who runs several times a week, I'm most keenly interested in the details — right up front — of that workout.
However, note that on the Apple Watch, with the new watchOS 7, you'll find most of these details still under the Activity app, including Sharing and Trends. Workouts remain their own app as well. That helps for those who have grown used to clicking on one app on their Apple Watch to start a workout, and another for looking at data points for their day.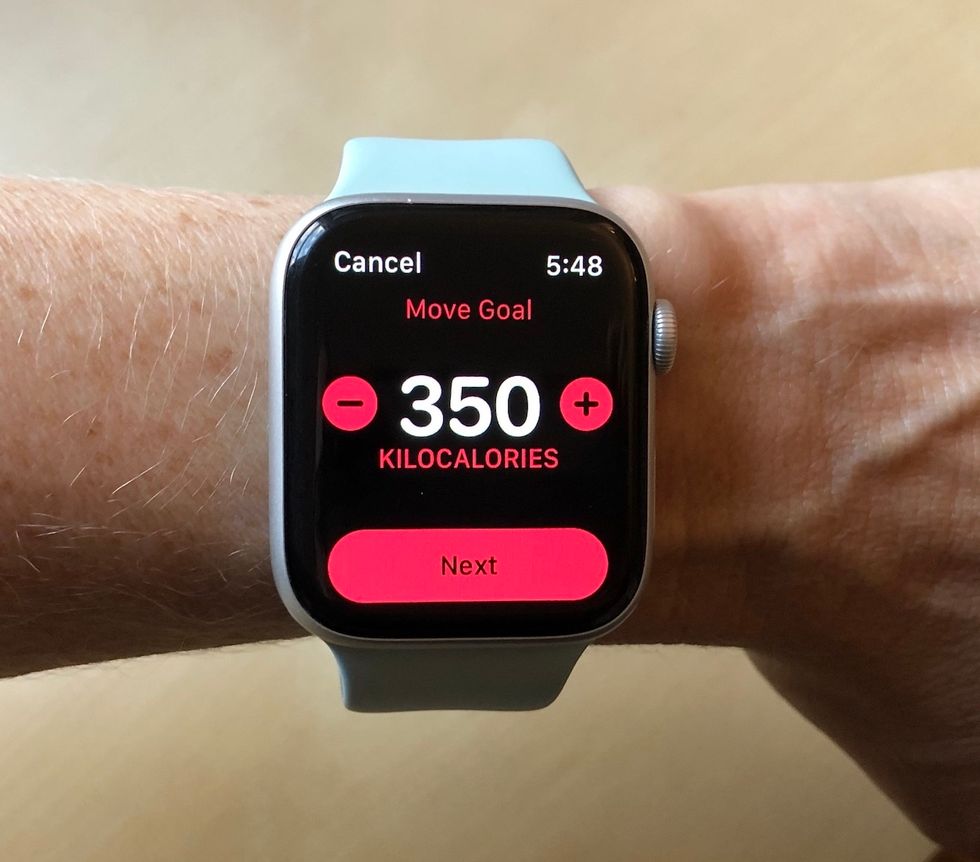 You can change Move, Stand and Exercise goals directly on the Apple Watch now with the iOS 14 updateGearBrain
Apple Watch update: Change Goals

Apple Watch did gain one new update with watchOS 7, that does simplify how to monitor your activity, or fitness, goals for the day. That upgrade includes a new way to change your goals, directly from the Activity app on Watch.
Clicking on the Activity app on the Apple Watch brings up the familiar rings. Scrolling down, you'll find a link to "Change Goals." Press on this, and you'll be presented with the option to first change your Move Goal, or increase or decrease by 10 calories. You can swipe left to bring up your Exercise Goal, and increase or decrease that by 5 minutes, and your Stand Goal, which you can increase or decrease by one hour. (Do note that 12 hours is the maximum you can set in the Activity app, so the Apple Watch won't let you add more hours than that.)
That update is admittedly a great one, a way to on the fly update and change goals, even temporarily without having to dig into the Watch app on the iPhone. Sometimes, then bringing features front and center can be a helpful addition.