Apple hasn't changed the look of its iMac for several years now, but that doesn't mean it's lacking any big plans behind the scenes.
The latest clues for what Apple might have in store can be found in a new design patent. Filed in May 2019 and made public this month, the patent describes an "electronic device with glass housing member."
Read More:
Included drawings show how a desktop computer could be fitted to a large curved piece of glass, arching upwards from the desk to the display, with a wedge-shaped foot behind used to house the computer's internals and connection ports.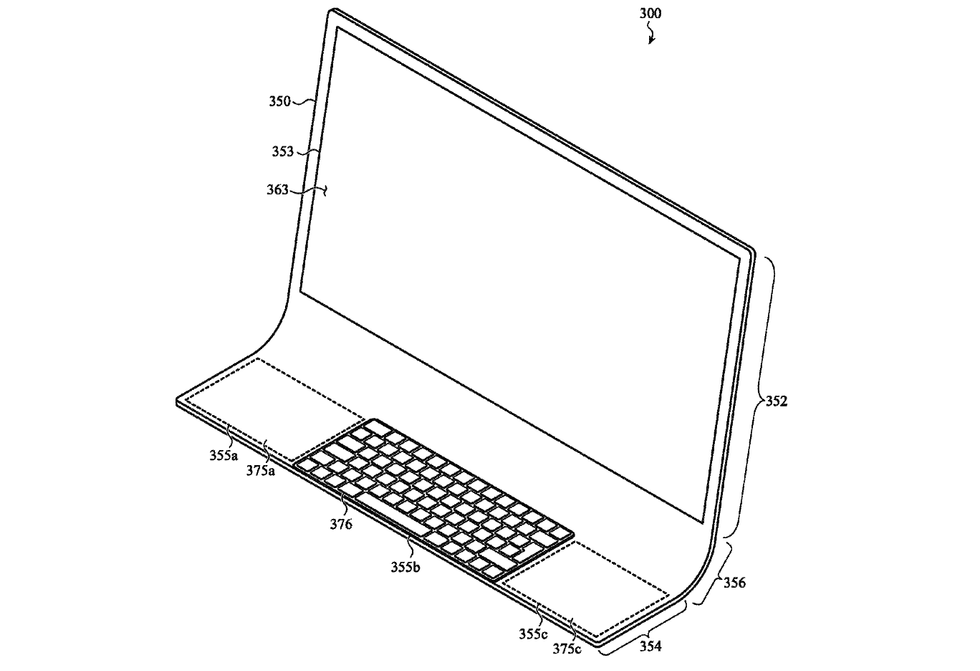 The patent was filed in May 2019 and made public in January 2020Apple / USPTO
The patent demonstrates how the display could be used with or without a keyboard, suggesting it could act as a laptop dock as well as a desktop. There is also space at either side of the keyboard for an integrated trackpad, and one drawing included in the patent shows how a laptop could attach to the display.

The document also includes details on how the angle of the display could be adjusted by altering the angle at which it sits against the wedge-shaped stand. Also shown is how the computer could be folded flat, potentially for increased portability. A portable iMac may sound strange, but remember how Apple fitted a handle to the top of its original Macintosh, and to the iMac G3 in the late-1990s.
Another drawing shows how the keyboard of an open MacBook could be slotted through the back of the computer, letting its owner use the keyboard and trackpad of their laptop, but while sat in front of a much larger desktop display.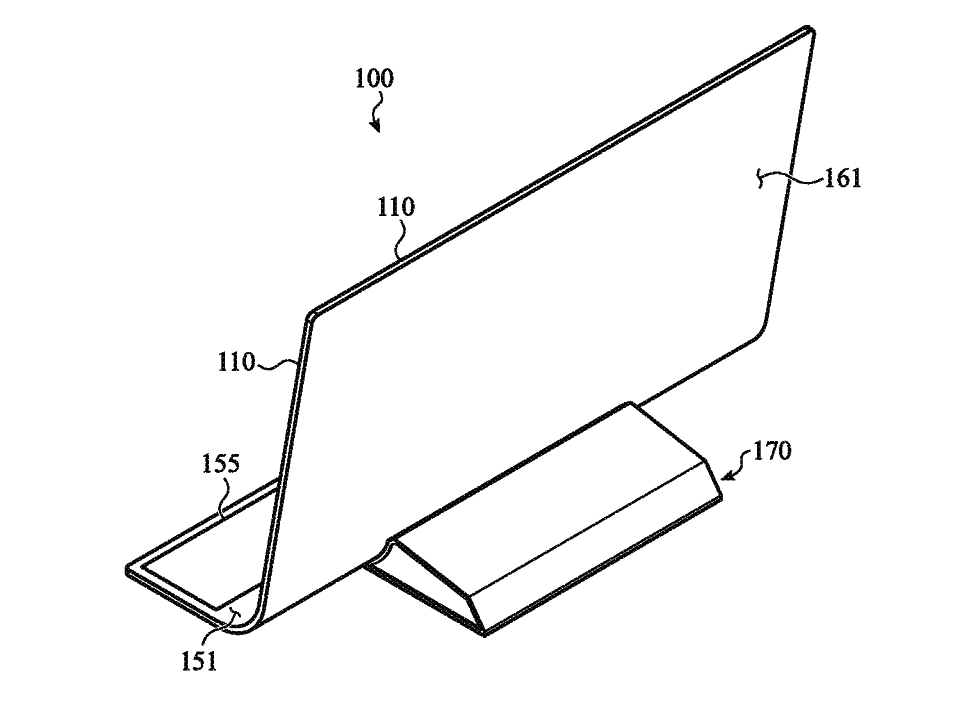 Patent drawings show Apple's plans for a future desktop computerApple / USPTO
As ever, we should mention how companies — especially large technology firms like Apple — file patents on a regular basis, and just because one exists it doesn't mean the product it describes will actually go into production.

However, it is interesting to get some insight into Apple's plans for the desktop computer of the future. Although unusual, this patent carries several Apple hallmarks in its simple, space-saving design. Apple has produced many eye-catching iMac designs in the past (remember the 'lamp' design of the iMac G4?) and with this patent it looks like that trend is set to continue.