Like GearBrain on Facebook
The latest wearables data is out from industry analyst IDC, and you won't be surprised to learn that Apple is continuing to dominate the market with its Watch and AirPods.
IDC estimates how global shipments of wearables devices, including smartwatches, fitness trackers and wireless earphones, reached 153.5 million in the fourth quarter of 2020. This was up 27.2 percent in the same period of 2019, and the year as a whole saw wearable shipments grow by 28.4 percent to 444.7 million units.
Read More:
IDC said: "While the holiday quarter was largely driven by new devices and lower prices, the broader trend for 2020 was the surge in consumer spending for electronics as disposable income was reallocated from leisure activities during the pandemic."
Research manager Jitesh Ubrani added: "The pandemic has also been good for the market as it has put health and fitness at the forefront of many consumers' minds...In-home fitness programs are quickly becoming a crucial component of the wearable offering for many companies."
Consumers appear to have shifted away from fitness trackers, which saw their share of the market decline 17.8 percent during the fourth quarter of 2020, accounting for just 11.5 percent of wearable shipments. Meanwhile, so-called 'hearables' (like wireless earphones) took 64.2 percent of the market, followed by smartwatches at 24.1 percent.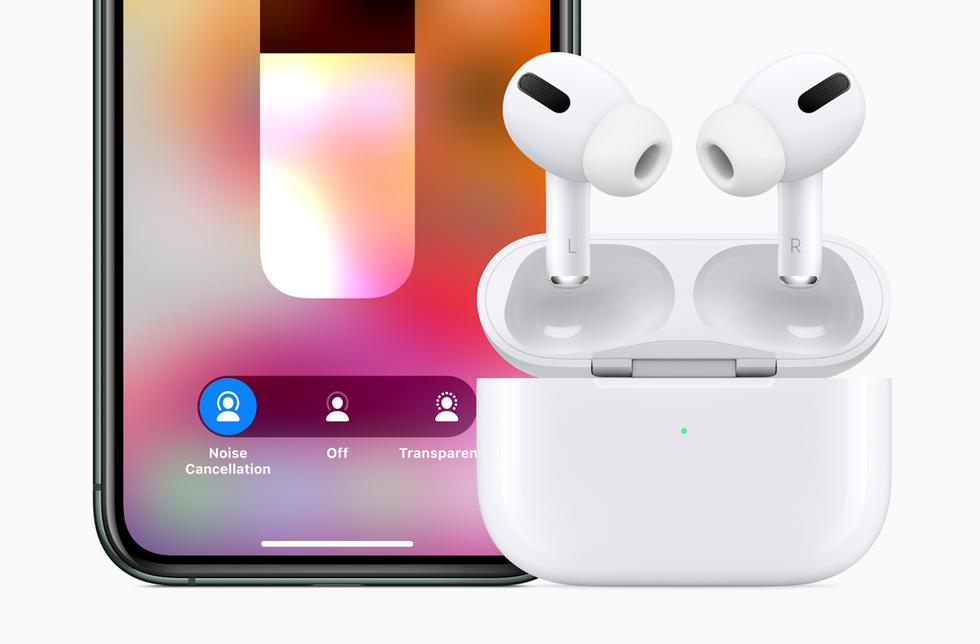 Apple AirPods Pro Apple
Both of these device categories are dominated by Apple, according to IDC's data. The company accounted for 36.2 percent of global wearable shipments in the fourth quarter, exactly the same as in 2019 but with growth in shipment quantities of 27.2 percent. IDC says Apple Watch shipments grew by 45.6 percent and AirPod shipments shrunk slightly to 22 percent growth.

Apple's 36.2 percent share of the global wearables market dwarfs all of its rivals, with second-place Xiaomi accounting for just 8.8 percent and third-place Samsung at 8.5 percent. That said, Samsung had a strong quarter with year-over-year growth of 20.5 percent, not far behind Apple's 27.2 percent (and well above Xiaomi's growth of just 5.0 percent).
Key to Apple's success has been to sell numerous versions of its wearable products across broad price points. The Apple Watch range starts at just $199 and runs to over $1,000, while its hugely popular AirPods span from $159 to $549 for the new AirPods Max.
Apple is rumored to be holding a product launch event on March 23, where new third-generation AirPods are among the nee devices tipped to be revealed.
Apple AirPods Pro
From Your Site Articles
Related Articles Around the Web
Like GearBrain on Facebook