Like GearBrain on Facebook
Apple is finally ready to make the $5,000 high-end 6K Pro Display XDR monitor available for sale on December 10 — the same day that the new Mac Pro, with a $5,999 starting price, can be ordered as well.
Read More:
The computer, like the monitor, debuted at Apple's Worldwide Developers Conference (WWDC) in June 2019, and is a significant redesign of the professional Mac Pro. From the side, with open metal work, the computer resembles a bit like a cheese grater and is a stainless steel frame with aluminum wrapped around. You can remove this outer cover as well.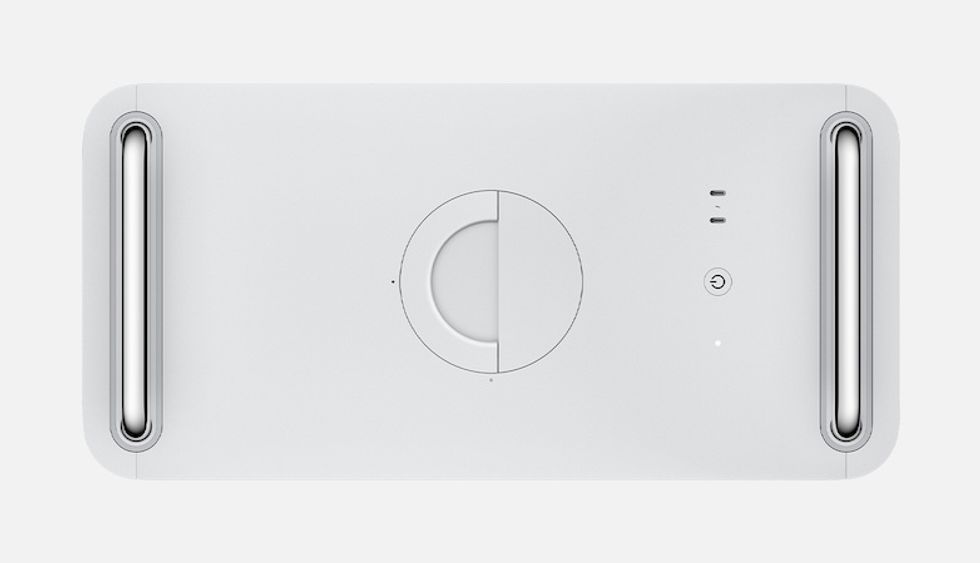 Handles at the top of the new Mac Pro make it easy to carry, and also simple to lift the aluminum housing wrapped around the computerApple
The Mac Pro is able to hold 1.5TB of memory, up to 140 GB/s memory bandwidth and can be configured to hold 4TB of storage. There are five different configurations, with options including a 28-core, 24-core, 16-core, 12-core and 8-core.

The new Pro Display XDR is designed to work with the Mac Pro, and is a 32-inch retina 6K display with Apple says has up to 1600 nits of brightness, plus a contrast of ratio of 1,000,000:1. For comparison, a Hisense TV GearBrain recently reviewed has 1,000 nits of brightness.

What drew attention when the display debuted earlier in 2019, was the ability to rotate the device as well — the screen can be lowered, raised, and turned to view both horizontally and vertically. The display can also be detached from its stand by unlocking a slider on the back.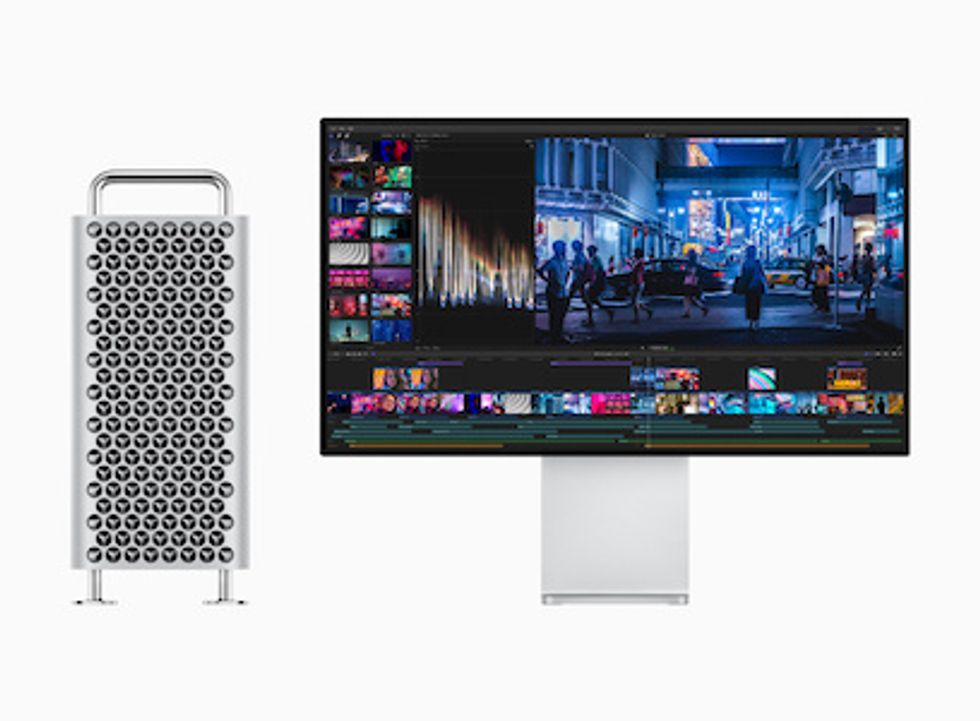 The new Apple Mac Pro and the Pro Display XDR will set buyers back about $11,000 at the most basic level for bothApple
Pro level, pro price

The two paired together — at their base level — will set customers back $11,000 before tax. That's substantially a different price than $900 a MacBook Air costs. Truthfully, though, the Mac Pro is not designed for the student set, nor someone who uses their computer to handle email, some light web page designing nor writing the occasional assignment for school.
Currently, Apple is still stating that the Mac Pro and the Pro Display XDR is coming this fall on the web site. But those who asked to be notified when both devices went on sale, have started to receive emails noting the December 10 date.
From Your Site Articles
Related Articles Around the Web
Like GearBrain on Facebook