Like GearBrain on Facebook
The Apple Watch Series 4's ECG-reading capabilities will be activated with its next software update, which could arrive in a matter of weeks.
That is according to MacRumors, which claims the ECG (electrocardiogram, or EKG) feature and an app to use it will be included in version 5.1.2 of the watch's operating system, which is currently in the beta testing stage of development.
Read More:
The Watch currently runs version 5.1.1, so we shouldn't have too much longer to wait before the Series 4's biggest feature finally arrives.

Apple first announced the ECG feature when the Watch Series 4 was revealed back in September. But, due to ongoing development and the need for medical certification in every market the Watch Series 4 is sold in, Apple said the feature would come later in the year.
The Watch's ability is said to be similar to that of a single-lead electrocardiogram used by the medical industry. The system can help determine whether your heart rhythms show signs of atrial fibrillation, which can lead to serious heart problems.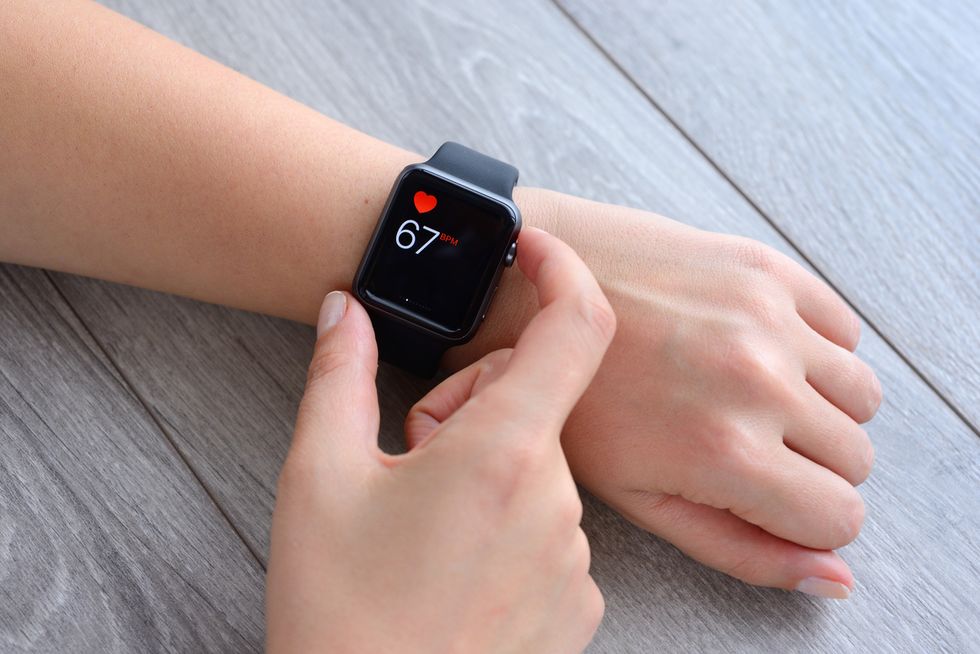 iStock
The ECG works by using electrodes on the back of the Watch Series 4 and on its Digital Crown. If worn on the left wrist, the user must touch the Digital Crown with their right-hand index finger for 30 seconds, while the app takes a reading.

According to MacRumors, internal Apple Store training documents, used to get retail staff up to speed on new products and features, say the ECG system will be a part of watchOS 5.1.2. The documents claim that Apple Store employees are instructed to advise customers that the ECG app is "not intended to be a diagnostic device or to replace traditional methods of diagnosis".
The documents also tell staff to explain to customers that the ECG app "should not be used to monitor or track disease state or change medication without first talking to a doctor".
The 5.1.2 software has been in the best testing phase of development since November 7. It requires the Watch user's iPhone to be running iOS 12.1.1, which has been in beta testing since October 31, and is also due soon.
Finally, separate Apple documents obtained by MacRumors claim the software update will enable a feature where all models of Apple Watch (excluding the original 'Series 0') can notify users of irregular heart rhythms, using the regular heart rate monitor.
However, only the Watch Series 4 and its new hardware can perform an ECG.
Apple has gained certification for the ECG app from the US Food and Drug Administration, meaning the app can be used in the US once it is available. However, it isn't clear yet if Apple has received the same certification in other countries where the Watch Series 4 is sold. Without this certification, owners in other countries will not be able to use the feature.
Hands on with LG W7 Watch www.youtube.com
Like GearBrain on Facebook