Knowing we have multiple devices that need constant charging, Apple's developed a way to show battery status of all, but on one screen. A new patent, filed by the company, shows a charging system that picks the device with the biggest screen to show the battery level of them all.
The patent shows how each device is assessed as its added to the charger. If a second device has a smaller screen than the first, its charging status is added to the cue as 'Device 2,' but the charging level of the two is only visible on 'Device 1.' This changes though if a third device is added with a bigger screen. This 'Device 3,' now shows all the charging levels of the three, but Apple still calls it 'Device 3.'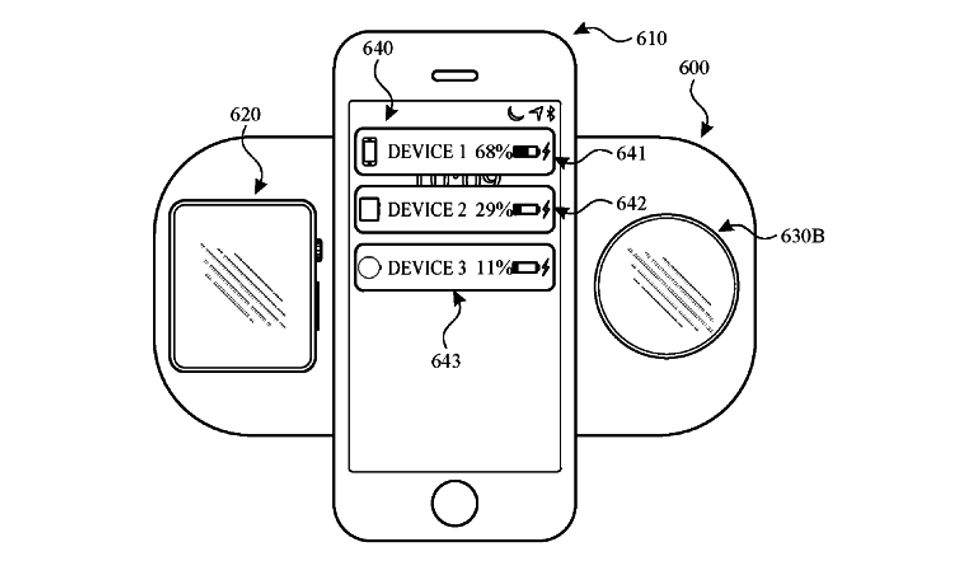 Devices are named in the order they're put down on the chargerApple
So if you start to charge your iPhone X, and then put down an Apple Watch, the iPhone X will continue to show the status. Lay down an iPhone XS Max though, and it's going to take over as the display to show all phones and their charging status.
First found by Patently Apple, the patent appears to involve Apple's AirPower wireless Qi charger, which the company first described in 2017, and has yet to materialize.
Wireless charging for Apple devices is possible through third party products — some even sold by the Apple store — but one designed for iOS specifically through Apple is still not available.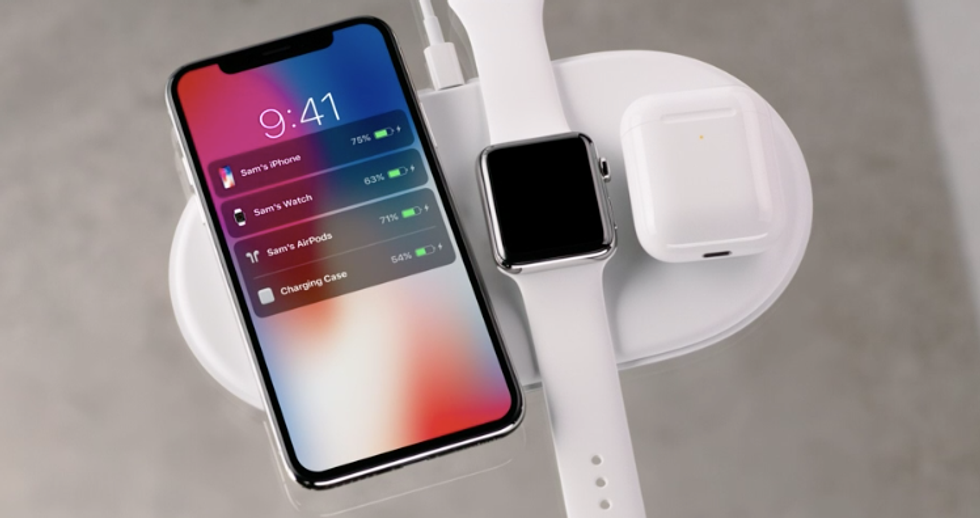 Apple's AirPower charging mat was never releasedApple
The patent, first published on December 6, 2018, might appear that Apple hasn't forgotten about its wireless charging plans. Yet the patent was actually filed last year — just a few months after Apple announced the wireless charging mat.
As with any patent, there's no telling whether the technology will ever come to light. Companies often patent obscure bits of ideas and methods to ensure they can lay claims to them later on down the road.