Audi has revealed its second electric production car at the LA Auto Show, called the E-tron Sportback.
The new car shares a lot with its sibling, the regular E-tron, but features a series of small changes which combine to increase range from 255 to 277 miles using the WLTP test cycle.
Read More:
The most prominent of these changes is the sloping roofline, which lowers drag and adds 6.2 miles of range without compromising storage space and rear headroom. The latter is reduced by just 20mm.
A saving of 6.2 miles has also been made by decoupling the front and rear axles. This means the car can be rear-wheel-drive when power doesn't need to be sent to the front wheels, reducing demand on the battery when cruising.
Audi has added a further 6.2 miles by tweaking how the battery manages its power, and stronger springs in the braking system means less friction when the brakes aren't used, upping range by a further 1.9 miles. Finally, switching from two small water pumps (to cool the battery) to one larger one adds 1.2 miles of range and takes the total improvement to 22 miles.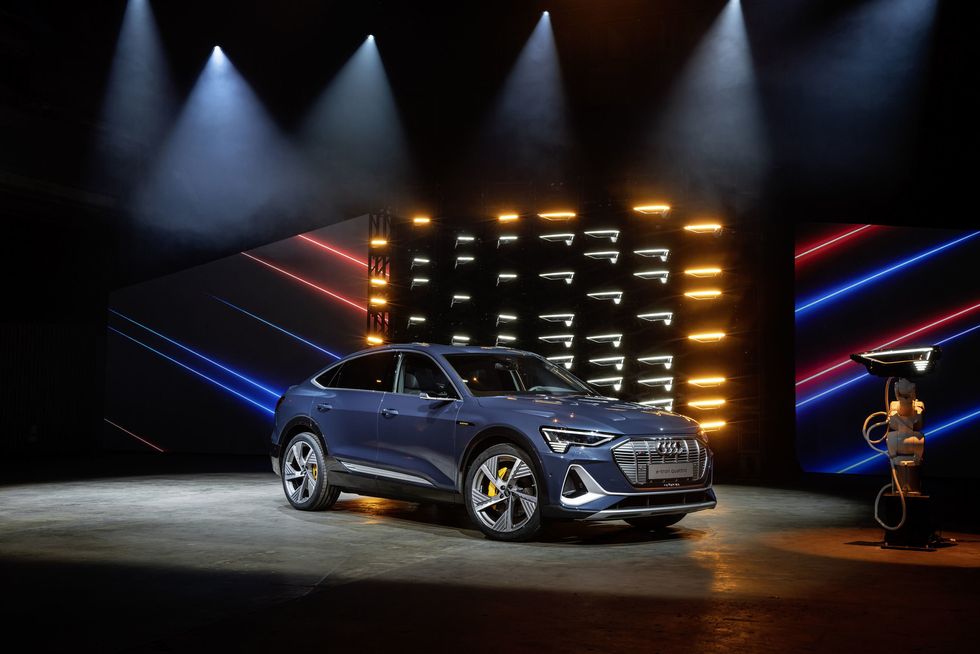 The E-tron Sportback has a 277 mile range (WLTP)Audi
The new E-tron Sportback produces a total of 265kW (350 horsepower), is powered by a 95kWh battery, and sprints to 62mph (100 km/h) in 6.6 seconds. In sport mode an overboost feature increases maximum power to 400 horsepower for up to eight seconds, lowering the 0-62 time to a claimed 5.7 seconds.

A 150kW fast charging system the same as the earlier E-tron means the battery can be filled to 80 percent in just under 30 minutes. Other similarities between the two cars include their interior with its 12.1-inch touchscreen, everything external ahead of the B pillar, and their overall size and weight.
Audi hasn't announced a US price just yet, but in Germany the car costs from €83,150, which is $91,200. A lesser model has also been announced, with prices starting at around $79,000. Deliveries of the Sportback are expected to begin in the first half of 2020.
ChargePoint Home WiFi Enabled Electric Vehicle (EV) Charger - Level 2 240V, 32A Electric Car Charger for All EVs, UL Listed, ENERGY STAR Certified, Hardwired, 25 Ft Cable