Like GearBrain on Facebook
Autonomous vehicles threaten to increase city traffic, bring extra congestion to the busiest roads and decrease travel times unless city planners act now.
That is the stark warning coming from the World Economic Forum (WEF), which studied the effect of autonomous vehicles on city traffic with Boston Consulting Group (BCG).
Read More:
It was found that, while congestion and travel times across cities as a whole should reduce with the increased use of autonomous vehicles, downtown areas will become busier as consumers opt for self-driving taxis instead of mass transit services like trains, trams, subways and buses.
"Cities can't follow a 'wait and see' approach towards autonomous vehicles," said John Moavenzadeh, a member of the Executive Committee of the World Economic Forum and co-author of the study.

Moavenzadeh added: "Cities need to actively explore policies and incentives, such as dynamic pricing, dedicated lanes and redesign of the kerb to ensure that autonomous vehicles will achieve the full value for society that they promise. If such choices are not made, cities risk losing more than they will gain from autonomous vehicles."
The WEF and BCG created a sophisticated traffic simulation model for the city of Boston, which showed autonomous technology would see vehicle numbers and travel times change markedly - but not always for the better.
It was found that neighbourhoods outside of the downtown core, such as Allston, would see traffic reduced and travel times cut. However, those travelling in downtown Boston would see their journey times increase, as the roads become more congested.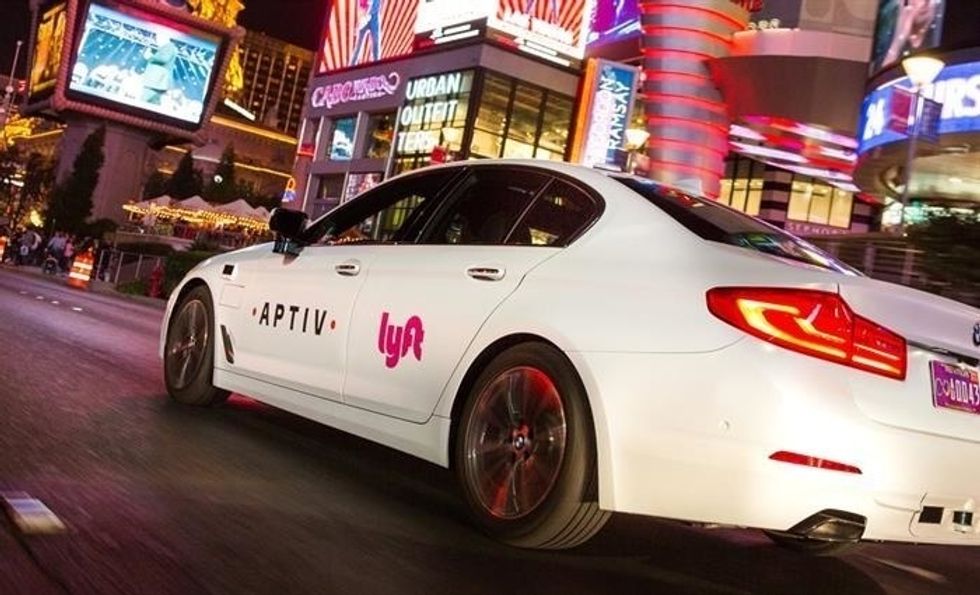 Lyft is one of many companies working on autonomous taxi servicesLyft
The idea of autonomous vehicles causing increased congestion is shared by investment bank UBS, which predicts that, by 2030, driverless taxi fleets will make up 12 percent of all car sales - however, this will reduce private car sales by just five percent.
In better news, the study found that a shift to autonomous vehicles would reduce the number of parking spaces required in Boston by 48 percent - an outcome the study said "unlocks tremendous opportunities to rethink streets and overall urban design."
Having asked thousands of Boston residents about the types of autonomous vehicle they would most likely use, the study found that demand is high for mobility-on-demand. It is suggested that such vehicles (an autonomous Uber or Lyft, for example) will account for 30 percent of all trips in the greater Boston area, up from seven percent today, and for 40 percent of trips within the city.
But, while there is huge convenience in hailing a robo-taxi to drive you front your home to your exact destination, this will draw consumers away from mass transit options and put greater strain on the already-busy road network.

"Autonomous mobility on demand provides a very convenient door-to-door service with a guaranteed seat and convenient mobile booking - all this at very competitive prices," said Nikolaus Lang, senior partner a BCG and a co-author of the study.
But, he adds: "For trips shorter than four miles, it is likely that travellers would opt for low-capacity autonomous taxis or shuttles rather than taking high-capacity mass transit options like buses or trains."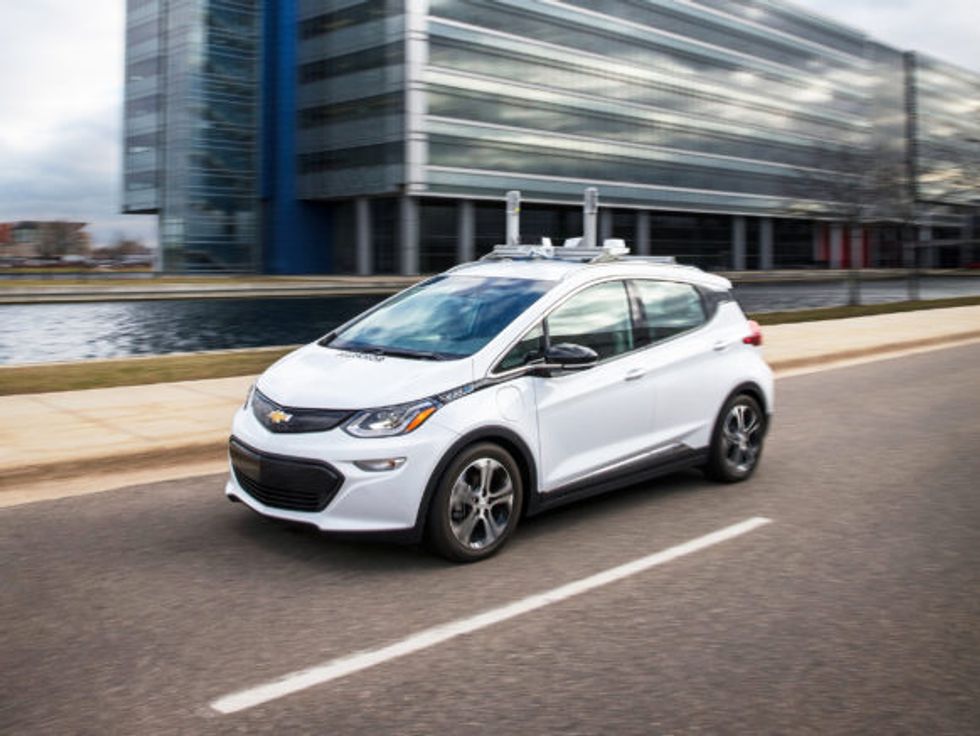 General Motors
This, the study claims, would increase the number of cars on the road by 5.5 percent in downtown Boston, pushing average travels times up by the same amount.
To fix this, the WEF suggests pricing whereby consumers get discounts for travelling together and must pay more to travel in a vehicle alone. This, the study claims, could improve travel time by 15 percent, as increased vehicle occupancy reduces the number of vehicles required.
Another solution proposed by the WEF is to turn what was on-street parking into dedicated drop-off and pick-up zones for autonomous mass transit vehicles. This could decrease travel time by 10 percent, the study claims. Similarly, dedicated lanes for autonomous vehicles could produce an eight percent improvement.
The study concludes: "Policy-makers must expect the impact of AVs to vary not only city by city but also neighbourhood by neighbourhood...Policies and incentives will be needed to foster the technology's innovation while ensuring that its benefits far outweigh its challenges."
Like GearBrain on Facebook