Like GearBrain on Facebook
The Awair air monitors can read five different details happening in your space: temperature, humidity, particles, VOCs and CO2. You can easily see these details on the monitor itself, and also in the Awair app. However, you can also ask Amazon Alexa on an app, or through any Amazon Alexa device, like the Amazon Echo Plus, to tell you about these details as well. (You can also connect Awair to Google Assistant, which we have outlined as well.)
To do so, you need to link the Awair device, like the Awair Element, to Amazon Alexa, which you'll do through the Alexa app. While you may want to connect the Awair device to Alexa in the app, that's not the way to give Alexa access to Awair's information. Instead, you'll need to add the Awair Skill, one of the Alexa Skills, and from there Alexa will be able to read information the Awair monitors in a room. Here's how to get started.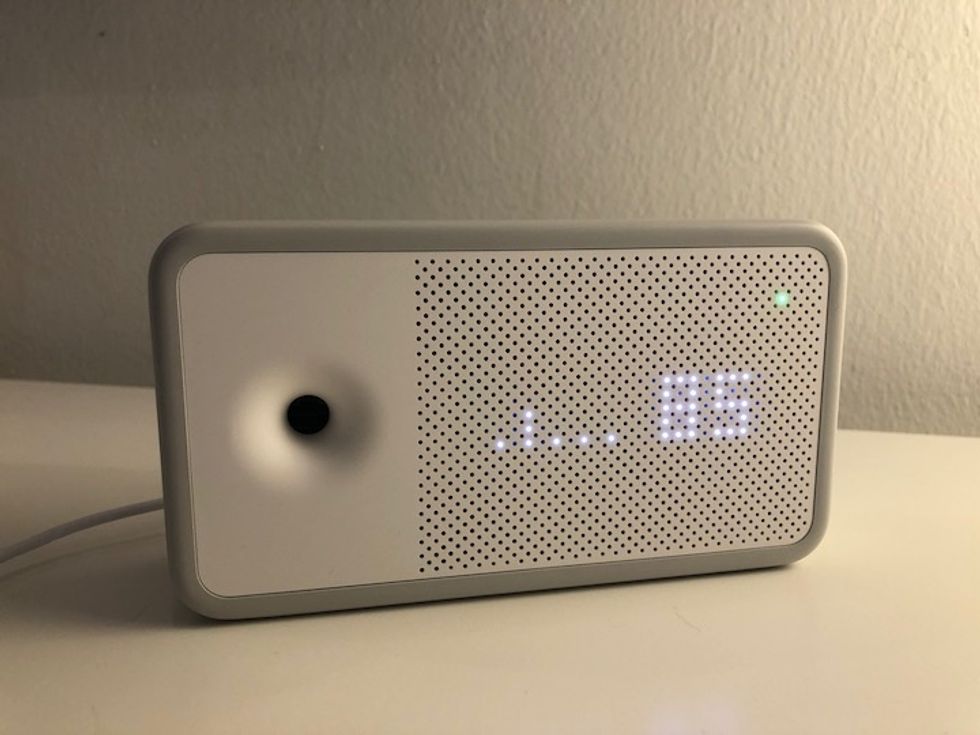 The Awair Element air monitor can link to Amazon Alexa through an Alexa SkillGearBrain
How to link Alexa to Awair air monitors

Step One: You'll start by launching the Awair monitor and getting it running, and connected to the Awair app. Once the monitor is working and the app installed, then you can connect to Alexa.
Step Two: Next, open the Amazon Alexa app.
Step Three: On the home screen, the first screen that opens, click on the three lines in the upper left corner.
Step Four: Don't click on "Add Device"but instead go down to "Skills & Games"
Step Five: On this screen look to the upper right, and click on the magnifying glass symbol.
Step Six: Now, on the line that opens, type in the word "Awair." The Skill, named "awair" should appear below the line. Click on that.
Step Seven: You will want to click on the first result, "Awair."
Step Eight: This will now bring you to a screen with a button that reads "Enable to Use." Click on this.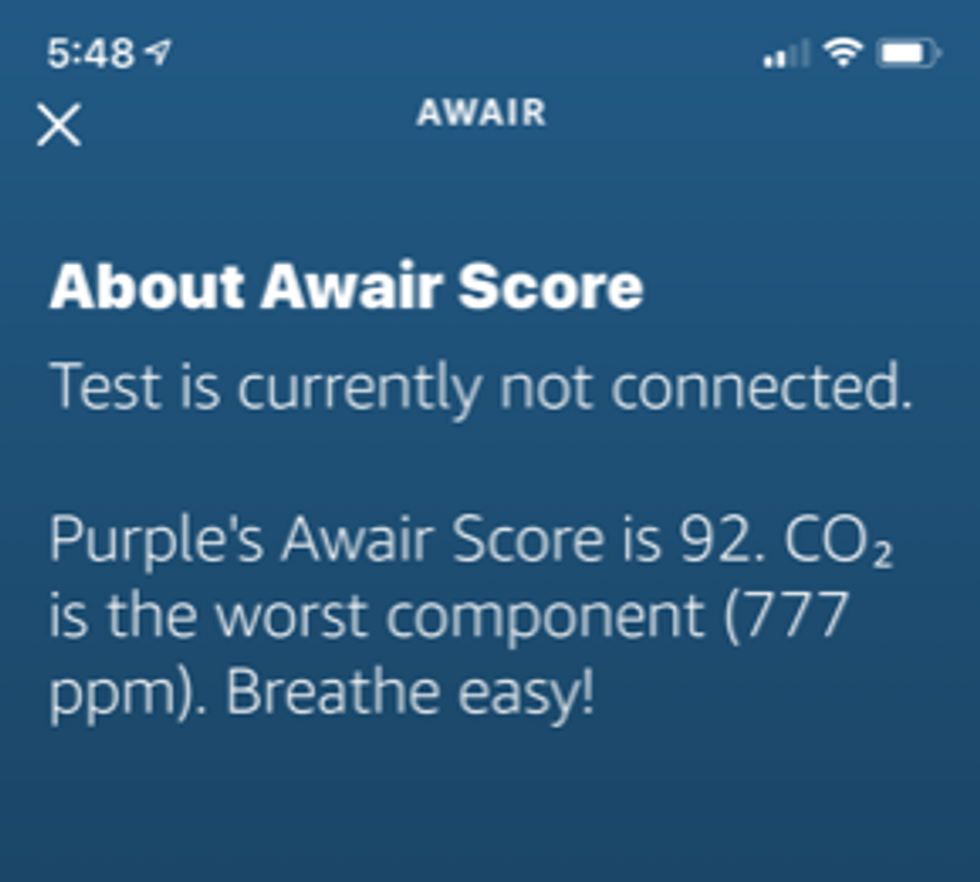 Amazon Alexa will read your Awair details out loud, and also show them to you on the screen of your smartphoneGearBrain
Now, when using an Alexa device, like an Echo Mini, or if you have the Amazon Alexa app open on your iOS or Android smartphone, you can ask Alexa to read your details from your Awair monitor out loud.

You can ask Alexa various details like:
"Alexa, ask Awair about my temperature"
"Alexa, ask Awair for my air quality level"
The key here is to say, out loud, the combination of "Alexa, ask Awair….." After speaking those three words to Alexa, the voice assistant will not only read the details from the Awair device, but Alexa will also tell you if these levels are actually in the good range or just okay, and perhaps need some improving. And Alexa will also tell me what is the worst element if you ask for the overall levels. (Alexa will also tell you to 'Breathe easy,' which is part of Awair's slogan.)
Now you're ready to use Awair through your app, through the monitor itself or through Amazon's voice assistant Alexa.
Check out The GearBrain, our
smart home compatibility checker
to see the other compatible products that work with Amazon Alexa enabled devices.
Awair Glow C Air Quality Monitor + Smart Plug
From Your Site Articles
Related Articles Around the Web
Like GearBrain on Facebook