Like GearBrain on Facebook
It may still be the middle of summer, but soon it'll be time to start thinking about sending your kids back to school — and what to send with them. While some middle and high school students may covet a shiny new iPhone 11 or the Google Pixel 4 launching later this year, we think saving your dollars and opting for cheaper, smaller and tougher devices make much more sense.
Read More:
As well as smartphones, the gear parents may want to consider include earphones, battery packs, tough cases, and Bluetooth trackers to help children find their stuff when they inevitably leave everything on the bus, subway or in the cafeteria.
Smartphone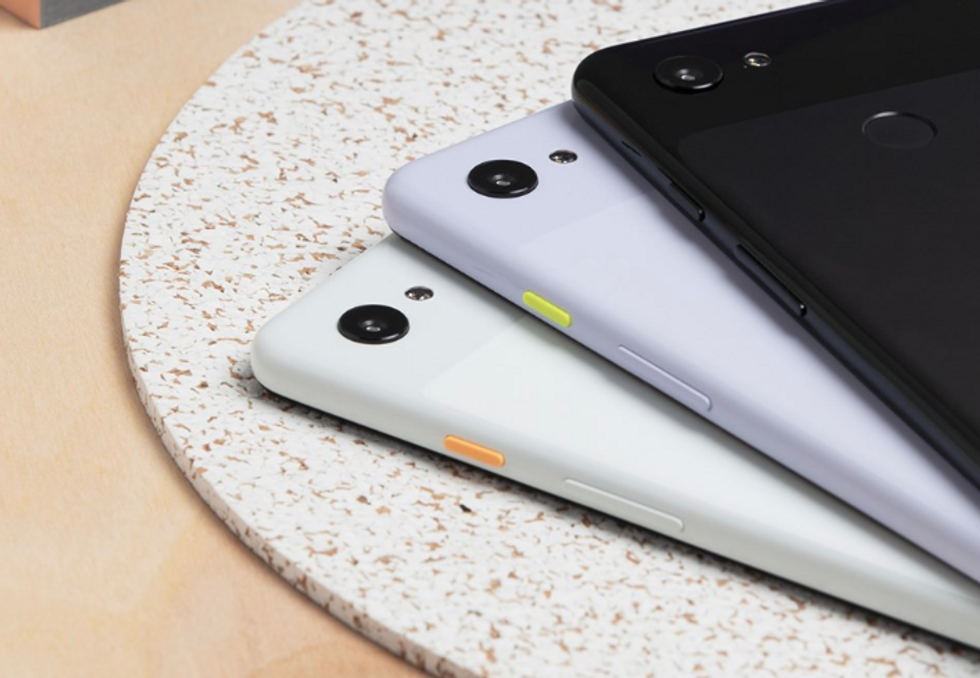 The plastic, $399 Pixel 3A is a good option for teenagers Google
As children start middle school, they're typically getting a first smartphone. Yes, the device will keep them in touch with their friends via WhatsApp, Instagram, Snapchat and Facebook, but a smartphone also give them some independence while also helping you keep in touch with them.

The newest iPhone, however, is not a good idea, ripe for getting dropped on day three and presenting you with a shocking repair bill. Instead, we recommend the new Google Pixel 3a. At just $399, the phone is excellent value for money considering it runs the same Android operating system as Google's flagship handset, and includes the same best-in-class camera technology.
We also like how the Pixel 3a is made from plastic and does not have a glass back — so hopefully the device will shrug off a couple more drops than its more fragile relatives. The front is still glass, however, so you'll want to pick up a case too. Google's official fabric option costs $30.

If you're an Apple family, then look around for a refurbished iPhone SE. There are many of these for sale on eBay from just $100, with four color options and four storage capacities to pick from. Many will look new, and also come with a 30-day warranty.
Yes, the SE is a few years old now, but it's a compact smartphone which still runs Apple's latest iOS software and has a metal body which should survive a few drops in the playground.
Wireless headphones
Alternatives to AirPods can cost from around $50Anker
Apple AirPods are the earphones of the moment, but at $159 (or more for the wireless charging option) they are expensive. Thankfully, there is a wide range of alternatives which offer a similar form factor, work over Bluetooth with any smartphone, yet cost significantly less.

For $50 the Anker Soundcore Liberty Neo represent good value for money, and come with a stylish charging case not too dissimilar to the Samsung Galaxy Buds. The Anker earphones offer up to 3.5 hours of battery life, plus an extra nine hours if charged using the case.
If you'd rather your child have earphones connected by a wire (so they won't be lost when they fall from their ear), then these $50 earphones from Diginex are a solid option. They are available in black, white and red, and have a nine-hour battery life.
Bluetooth tracker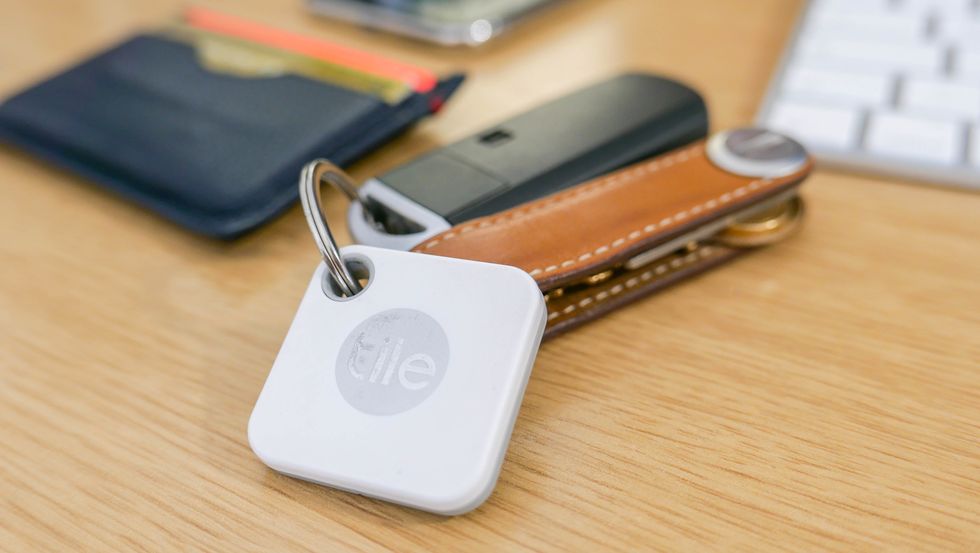 Bluetooth trackers, like the Tile, help you find lost items GearBrain
Kids — like the rest of us — misplace things. Whether that's a coat, school bag, or a set of keys, everyone puts something down, gets distracted, then forgets to pick it up again. This is where a Bluetooth tracker can come to the rescue.

The most well-known is probably the tracker range from Tile. These are powered by a watch-style battery (now replaceable, thanks to a recent design change) and are located using a free smartphone app.
Slip a Tile in your child's bag or coat pocket, and fit one to their keys, and these items can be tracked via the strength of Bluetooth connection between the Tile and their smartphone. Lost Tiles can also be located when they come into Bluetooth range of another Tile user, at which point the location of your lost Tile appears on the app. You can then make the Tile play an alarm, helping you find it.

A highly-rated alternative is the Safedome Classic Combo pack, which costs $48 and includes a Bluetooth card for slipping into a wallet or the pocket of a bag, and a tracker for attaching to your keys. Both batteries last 12 months and the key tracker's can be replaced by a regular CR 2032 cell.
Portable battery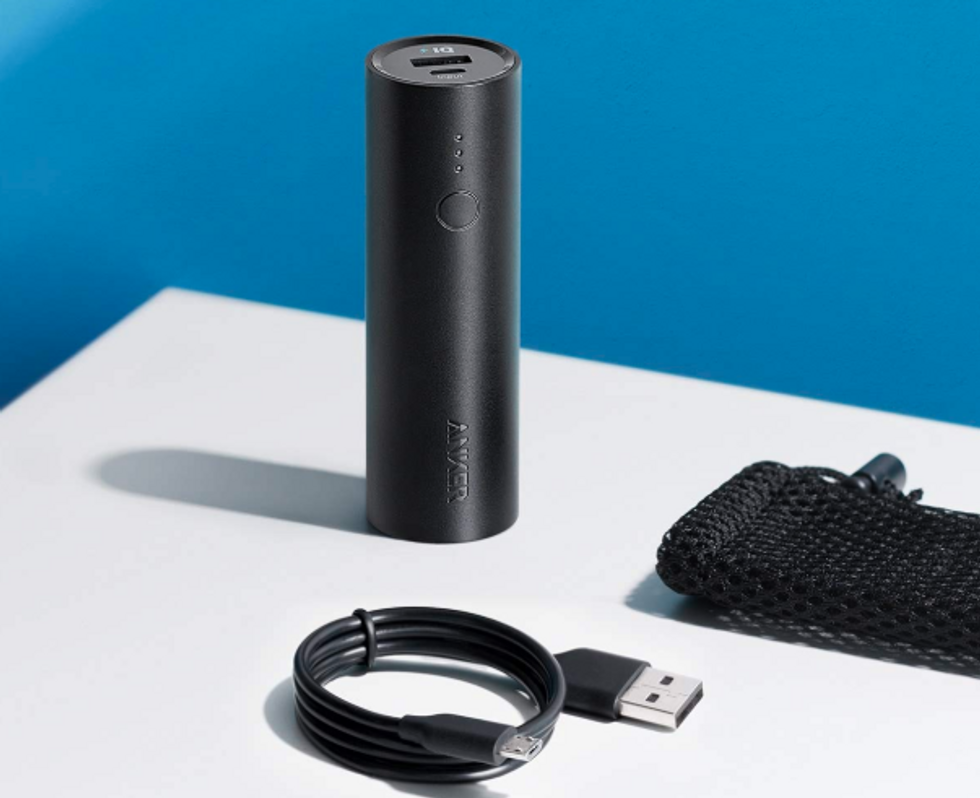 Portable batteries cost from around $15 to $20Anker
Another one we could all benefit from, but which will be particularly useful for kids who run their phone batteries down quickly, are battery packs. Also known as power banks, these come in a wide range of sizes and the simple formula is the more you pay the more energy you get — and the bigger and heavier the battery pack is as well.

Some measures in at under 10,000mAh, which should be enough for most users if the battery is getting a charge every couple of days — that's enough capacity to refill a phone fully from zero charge twice. This 5,000mAh option costs $18, while a larger 10,000mAh battery costs $25 — a small price to pay to ensure your child's phone always has enough charge to stay in touch.
Multi charging cable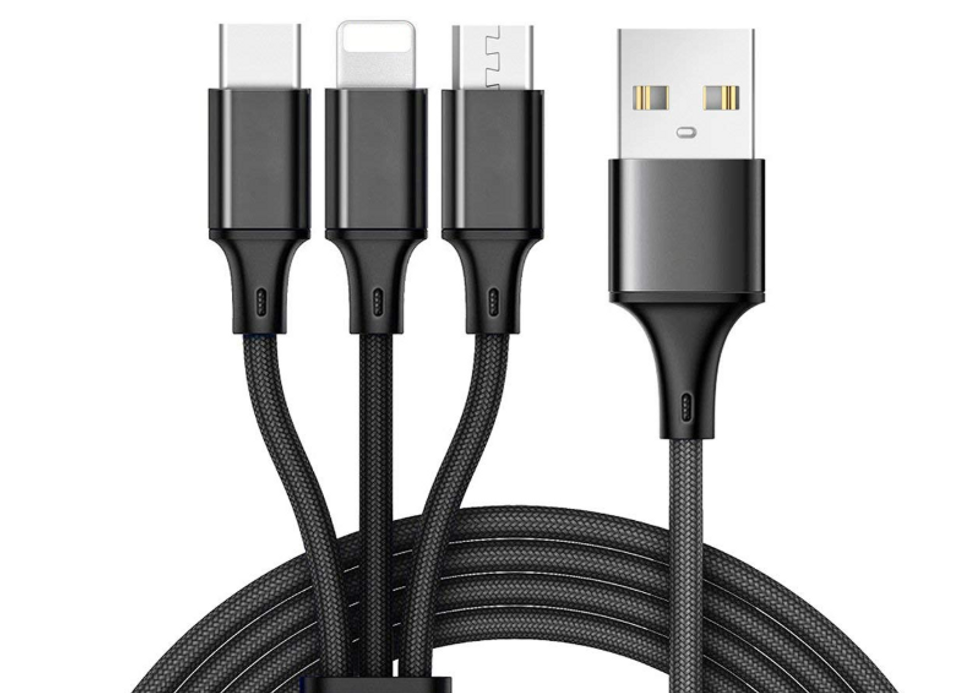 Multi-ended charging cables cost less than $8Znines
Do the other parents a favor and equip your child with a charging cable that works with any smartphone. That way, their battery pack can be used to charge up their friends' phones too — or any device that uses a Lighting, USB-C or microUSB cable.

We recommend getting a nylon braided cable like this one for $7.85. These are tougher than the normal rubber cables most smartphones ship with, and should hold up better to daily wear and tear. It's also available in black, red and white color options.
Carrying one of these and a battery pack also means you child can charge a phone and other devices like a Kindle, fitness tracker, earphones or smartwatch with one cable.
Fitness tracker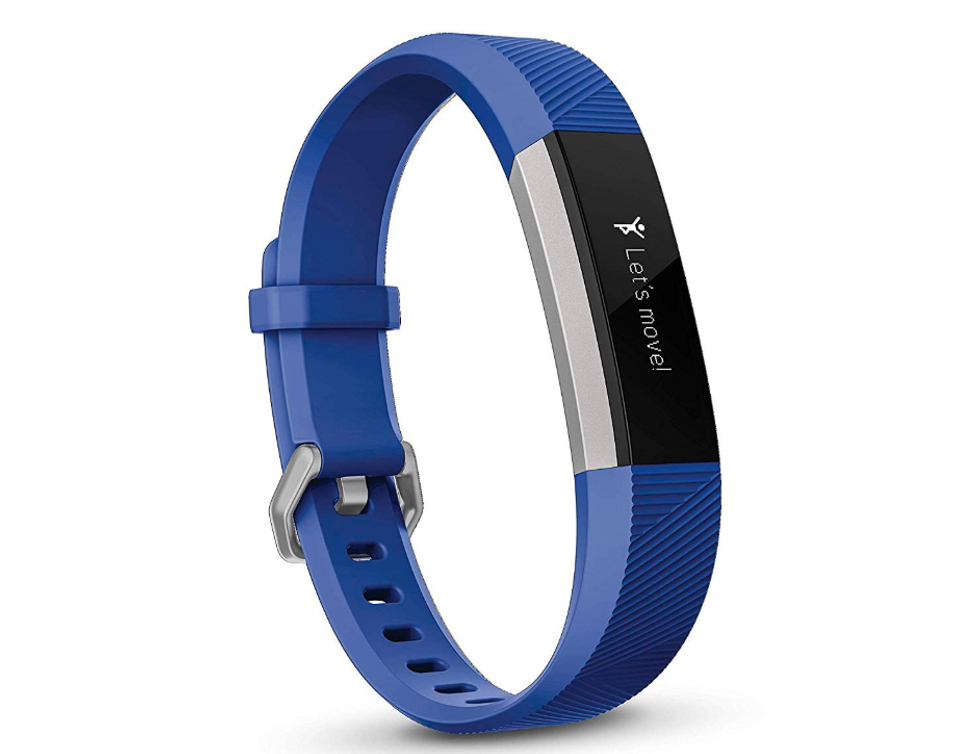 The Ace is a fitness tracker designed for children aged eight to 11Fitbit
You don't need us to say how important it is for children to stay active — instead we'd like to recommend buying them a fitness tracker. That way, you can keep an eye on exactly how active a child is during the day, and if they're getting enough exercise between classes.

For children aged 11 and under, the Fitbit Ace is a good option. It is designed specifically for children of that age, costs $70, and tracks steps, active minutes, and sleep, then sends this data to a smartphone (yours or theirs) over Bluetooth. Battery life is up to five days, and between exercise the Fitbit can be used as a digital watch, constantly showing the time on its simple LCD display.
For teenagers, we suggest you buy them a regular fitness tracker. Good options here include the $70 Fitbit Inspire, or the Garmin Vivofit 3, which recently had its price cut from $80 to $57.
Kindle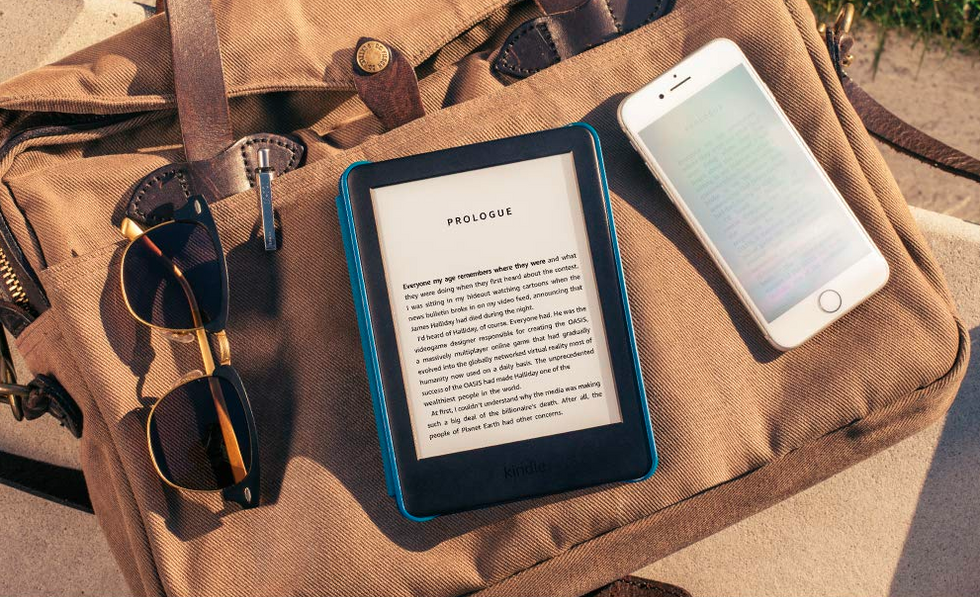 Kindle ebook readers can slip into a child's school bagAmazon
The latest Amazon Kindle ebook reader costs $110 and is available in black or white. With 4GB of storage, the device can hold thousands of books, and there's a front light to illuminate the screen at night. The battery lasts for weeks, even if your child reads for around 30 minutes a day, every day, and the screen measures six inches from corner to corner. At about one-third of a pound and less than 0.4in thick, this should slip easily into your child's school bag.
Ebook readers aren't the best for consuming school textbooks or viewing images and diagrams — and of course you can't scribble notes on the pages. Still, as a way to encourage your child to read more without weighing them down with a bag full of hardbacks, the Kindle is hard to beat. Books are downloaded via a Wi-Fi connection.
Raspberry Pi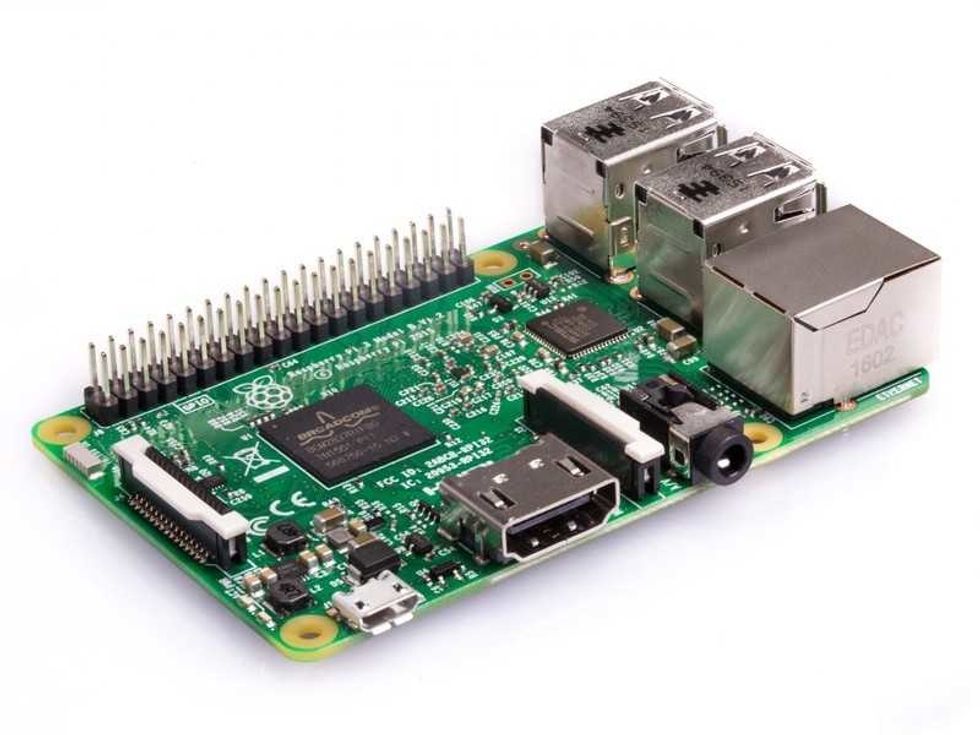 The $80 starter kit will get your child into computer building and programming Raspberry Pi
If your teenager loves computers and has an interesting to creating software for them, you can introduce them to the Raspberry Pi. Now in its third generation, the Pi 3 B+ Starter Kit costs $80 and comes with the motherboard, case, microSD card, power supply and an HDMI cable.

A range of simple operating systems to choose from are loaded onto the simple computer, as part of a software kit called NOOBS, and from there your options are almost limitless. Raspberry Pi computers have been used to play classic arcade games, control smart home systems, operate robots, act as media centers, run a Minecraft server, or work as a simple desktop PC.
While all of these devices are sure to overweight a student's backpack — especially when books are in there too — a few of these may help make that back to school time a bit more exciting, and take the sting away from summer ending too.
How To Create Smart Dorm Room - GearBrain TV Introduction www.youtube.com
From Your Site Articles
Related Articles Around the Web
Like GearBrain on Facebook