Having someone mix you a proper cocktail is part of the allure of going to a bar. Relaxing at home with an aperitif in hand is nice as well. Apps and books can certainly show you how to mix a margarita or a Negroni. Now, your voice assistants can walk you through the recipes as well — with some that tap into your favorite brand of liquor too. Whether you lean towards Alexa or prefer Google Assistant, these tools can get you pouring mixed drinks in your own kitchen.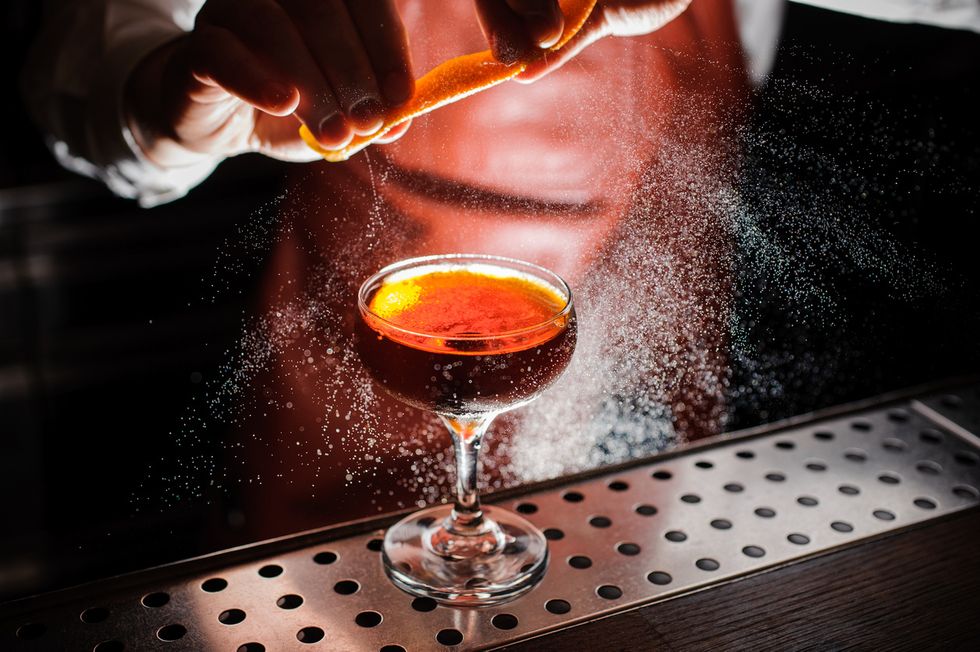 Alexa and Google Assistant can guide you to mixing your next cocktailiStock
Mixed drinks 101
Both Alexa and Google Assistant have features you can download right to your Amazon Echo and Google Home smart speakers.
A favorite is The Bartender which works on Alexa, Google Assistant and is in the works for Microsoft's Cortana too. The tool lets you look up specific recipes for drinks, or find a drink based on the ingredients you have at home. Maybe you're stocked with gin or hate tequila — either way, the app finds drinks, tells you the measurements and even walks you through the steps. It's pretty simple instructions, although you may need to know details like what it means to "muddle" something.
The Mixologist, is an Alexa-only Skill which recommends top recipes when you ask for a specific drink like a Harvey Wallbanger or a margarita. You're told how many minutes it takes to put the cocktail together, and even how many stars that [articular recipe has. You can push the recipe to your phone or ask for the next one.

Don't know what you like? Try the Drink Recommender for Amazon Echo devices which despite Alexa telling you is "based on exhaustive research," is fairly limited but does give you some ideas for sweet or strong drinks like a Manhattan or daiquiri and could be a good starting point if you're in the mood for something but don't know where to start. You'll want to use this in tandem with another skill or app since the Drink Recommender doesn't come with recipes.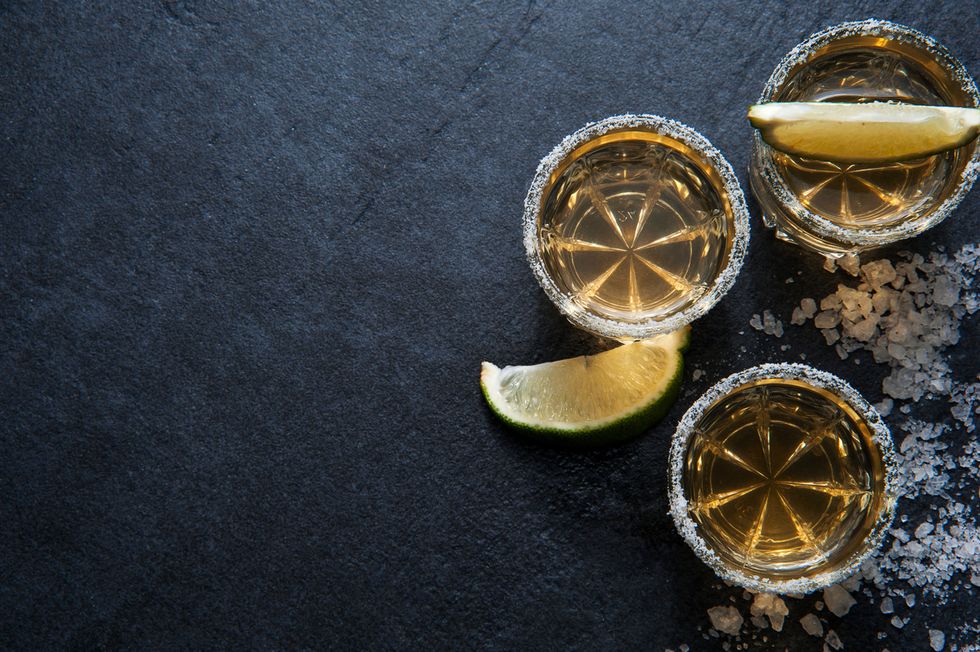 Search for drinks with a specific brand of liquor.iStock
Brand snob
We all have that friend who only drinks a specific kind of whiskey, or a particular brand of tequila. Alexa and Google Assistant caters to them as well. Having these apps downloaded to your smart speaker before they pop by (and of course their favorite bottle at the ready) may even impress them.
Patrón Liquor has its own Alexa and Google Assistant app. Alexa also has one for Johnnie Walker. The Patrón Liquor Skill certainly favors spicy margaritas — yes, we know these are trendy now — and has 92 recipes for these tequila-infused drinks that also deliver some heat. But do note that we couldn't find one frozen margarita recipe either — maybe it just assumed you'll pour it all in a blender and start adding frozen ice. So if you need more hand-holding than that, this may not be the skill for you.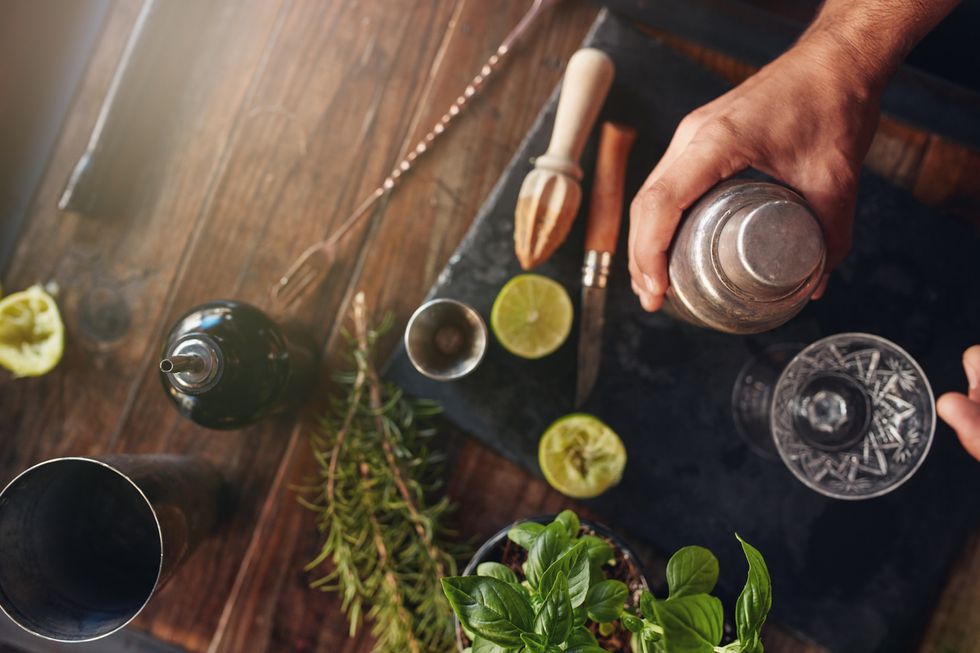 Build your own app if you have the bartending chopsiStock
DIY Bartender apps
Maybe you think you can do a better job than these apps — or you're a bartending mixologist looking to push out your own recipes. Someone wrote their own Alexa Skill for using Alexa to mix drinks — and posted the How To, thoughtfully, on GitHub. Note that the instructions do require some comfort level with building an Alexa Skill. Once up to speed on that front, though, you could use the Skill to help build your own bartending brand.
Maybe an app is too easy and you're looking for an actual robotic bartender. Google gets you, teaming up studio Deeplocal to build Google Assistant SDK: Mocktails Mixer which is open-sourced with instructions on GitHub as well. You need some hardware including a Raspberry Pi, USB Microphone, an Arduino Micro — plus, yes, the booze as well — but when you're done presumably you can press a button and get a mixed drink poured for you. It's not Bemelmans Bar but the device looks pretty cool — and if you get this off the ground, invite us over. We'll bring the olives.