Like GearBrain on Facebook
Global webcam stock was hit hard during the early days of coronavirus lockdown, with lengthy delays on many of the top models from Logitech, Microsoft and others. But now, finally, supply has started to catch up with demand and we're able to recommend a number of quality webcams across a range of different budgets.
Read More:
Stock levels still aren't perfect though, so you may need to shop around to find the right camera at its correct price. As of late-July, prices and stock levels are still fluctuating, so we have tried to include the recommended retail price along with the current advertised price.
Logitech C922 – $100 to $145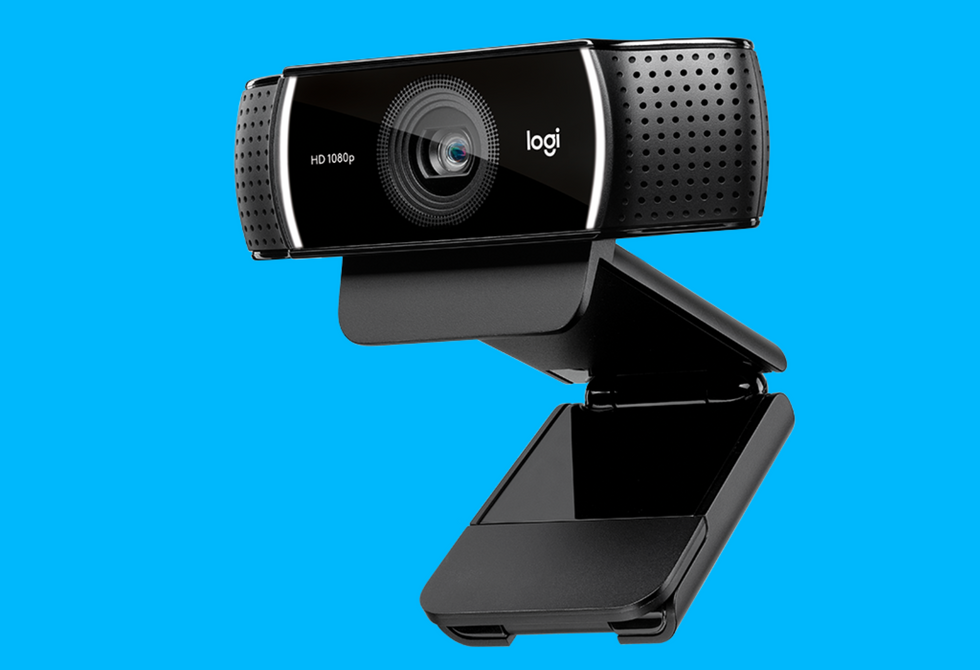 The C922 is a top-quality webcam with 1080p video at 30fps Logitech
One of the most popular and well-reviewed webcams on sale today, the C922 by Logitech clip securely to the top of your computer monitor or laptop and offers 1080p Full HD video at 30 frames per second. Alternatively, you can opt for the lesser 720p HD resolution but with double the frame rate for a smoother picture, a 60 fps.

The camera has autofocus to make sure you always look pin-sharp, and a respectable 78-degree field of view. There's also a stereo microphone and a tripod is included in the box. It comes with a three-month subscription to the XSplit live streaming software, while the otherwise-identical C922x swaps the tripod for a six-month XSplit subscription. This Logitech webcam works with PC and Mac, and comes with a 5-foot USB cable.
The retail price should be $99.99, but a lack of supply during the pandemic has pushed prices up, with the C992x currently listed on Amazon at around $145 .
Razer Kiyo – $100 to $185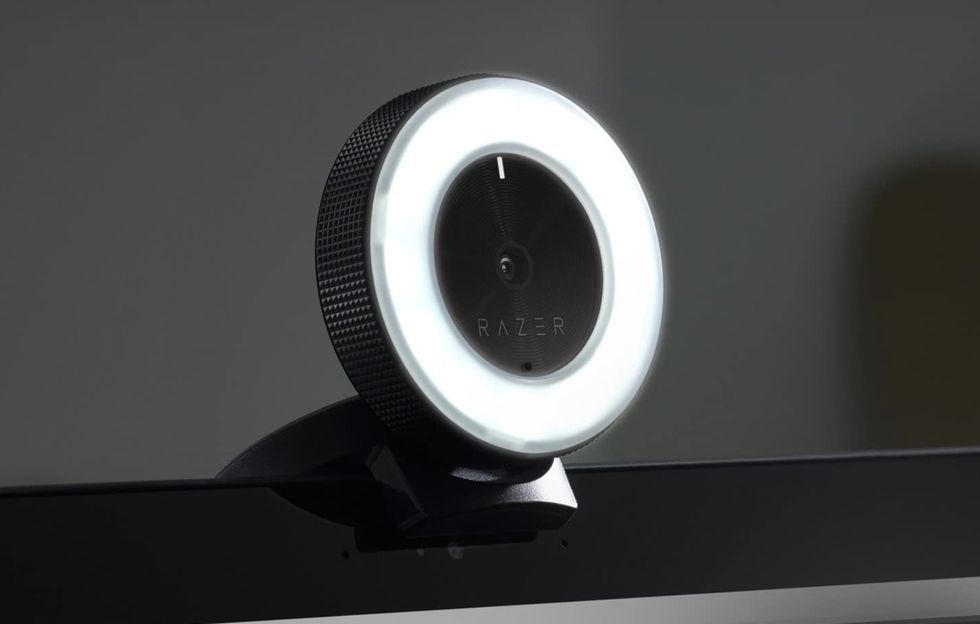 The Razer Kiyo webcam has an integrated LED light ring Razer
Another highly-rated webcam to offer 720p HD video at a smooth 60 fps (or 1080p at 30 fps) is the Razer Kiyo. As you can see, what makes this webcam stand out is the light ring around the outside.

As we have written about before , good lighting is key to improving your video conferencing appearance, so it's great to see a webcam with 12 LEDs built in around the frame. There is also the option for manual or automatic focusing, and the field of view is an impressive 90 degrees.
The retail price is $100, but unfortunately the Kiyo has also fallen victim to supply and demand, with prices currently hovering around the $185 mark.
There are, however, a number of alternative options that look very similar to the Razer Kiyo, complete with LED light ring and 1080p video, but which cost less than half the inflated price. For example, this webcam by Angetube has reviewed well and is in stock on Amazon for $80.
Kaysuda Face Recognition Webcam for Windows Hello – $70
The Kaysuda webcam has IR for Windows Hello facial recognition Kaysuda
This website is compatible with Windows Hello, the infrared-powered facial recognition system that can be used to log into Windows 10 PCs instead of entering your password.

The camera also works as a regular webcam, with 720p HD video at 30 frames per second, a dual microphone setup, 5-foot USB cable, and a clip for attaching to the top of your screen. It may lack the 1080p and 60fps stats of some more expensive cameras, but this model from Kaysuda offers great value for money.
Logitech C920 HD Pro – $80 to $126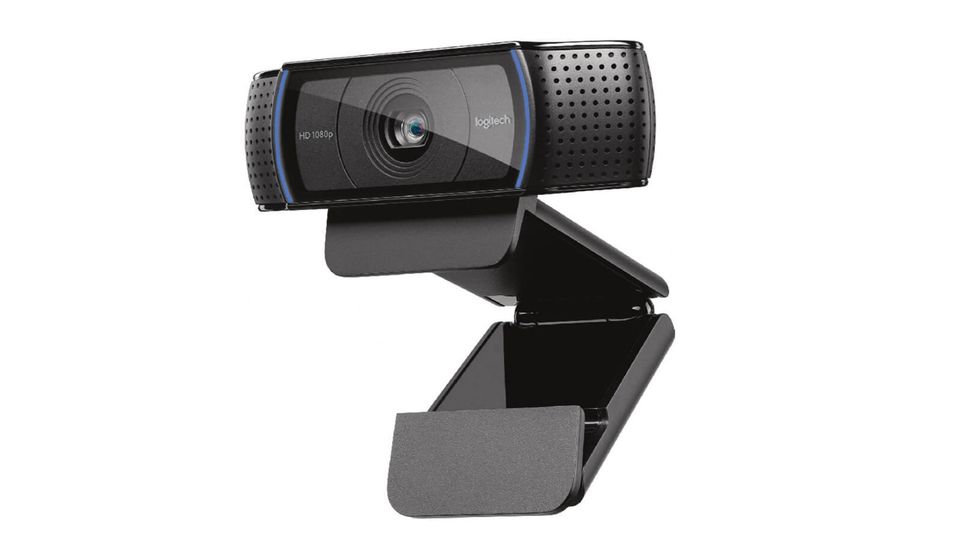 Logitech C920 webcam Logitech
The C920 HD Pro offers a very similar set of specifications to the C922 mentioned earlier, including 1080p Full HD video at 30fps. It also has a similar design, so is easy to clip onto the top of your computer monitor or attach to a tripod with the integrated universal screw mount.

The field of view is 78 degrees and there is a stereo microphone to help boost your video chat sound quality. But, again, picking up a Logitech webcam for list price is still proving difficult, at least online. This model should cost $80, but with Logitech's own website sold out, the lowest in-stock price we could find was $126 at Walmart.
Aukey Full HD Webcam - $55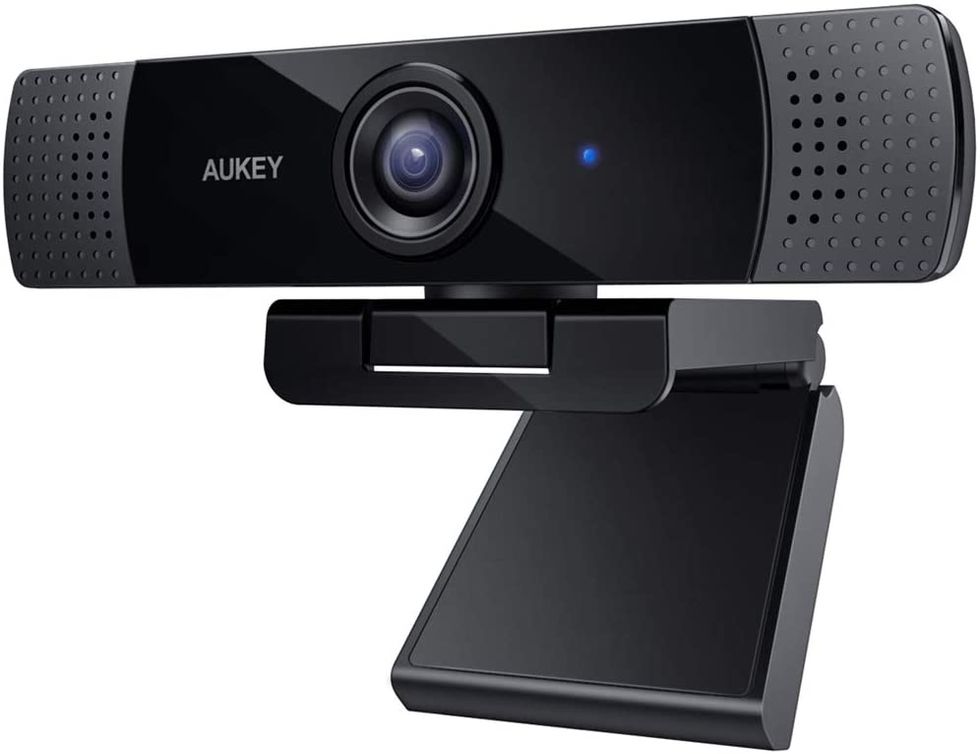 Aukey Full HD webcam Aukey
A comparative bargain, this webcam by Aukey offers 1080p Full HD video streaming at 30 frames per second, as well as noise-reducing stereo microphones and a clip for attaching to your screen. It also has an industry-standard ¼-inch screw mount for attaching to tripods, and, as with all webcams in this article, works with all popular video chat applications.

The only real downside here is the fairly narrow 65-degree viewing angle, but that should still be wide enough for most users wanting to video chat with friends, family and colleagues.
GoPro Hero8 Black (Mac only for now, Windows coming soon) - $300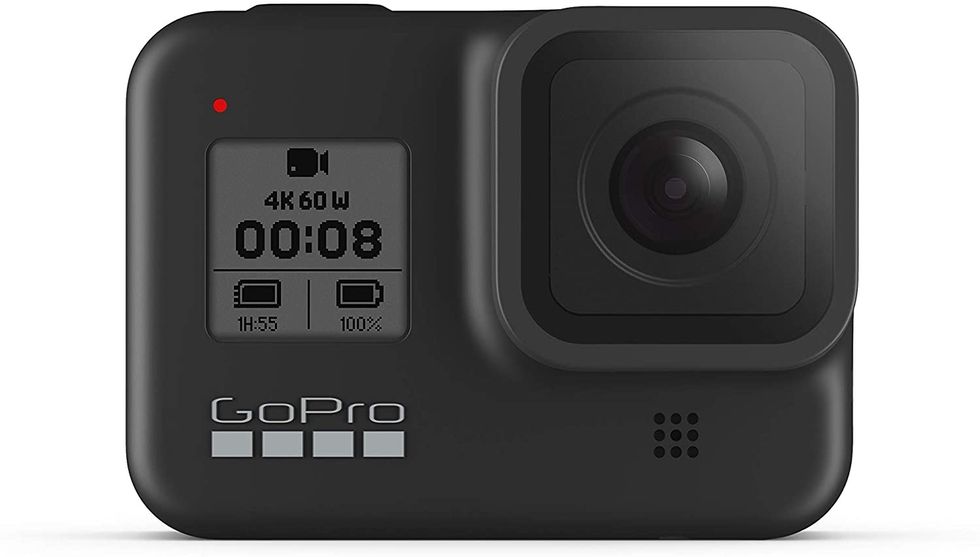 The GoPro Hero8 Black can double as a webcam GoPro
This might sound like a strange suggestion, but GoPro recently made it possible for its newest model of action camera, the Hero8 Black, to be used as a webcam.

You might need to get creative with how you mount the camera to your laptop or computer monitor, but otherwise the setup process is very simple, and only requires the camera's own USB-C cable, plus a microSD card and card reader to update your camera's firmware. Next, download the free GoPro Webcam desktop application (which is only available for Mac for now) and follow these instructions .
With its wide angle lens, 4K resolution and super-smooth video recording, the GoPro Hero8 Black can turn itself into a high-quality webcam. It isn't cheap, but if you are in the market for an action cam as well as a webcam, it's a good option to consider.
Like GearBrain on Facebook