Like GearBrain on Facebook
With many of us likely working from home for the foreseeable future, a good quality computer monitor should be high on your shopping list right now.
A monitor of course offers more screen real estate than your laptop, and could make a huge difference to your comfort and posture. Instead of being hunched over a laptop, either at the kitchen table or, worse still, on the sofa, a computer monitor brings whatever you are working on (or watching or playing) to the right height.
Read More:
But, like buying a television, there are a lot of options to consider. What you ultimately buy will depend on your budget and space limitations, but also on what you intend to use the display for and what features you prioritize over others.
First we will look at the most important features and specifications to look out for, then we'll offer up some suggestions of the best monitors to buy in 2020.
HP VH240a 23.8-inch Full HD 1080p IPS LED Monitor with Built-in Speakers and VESA Mounting, Rotating Portrait & Landscape, Tilt, and HDMI & VGA Ports (1KL30AA) - Black
Size

It may sound obvious, but you should aim to buy the biggest computer monitor that fits both your wallet and your workspace. You may have managed so far with a laptop of just 13 inches or so, but trust us when we say a monitor of 27 or even 32 inches will make a huge difference to your workflow and comfort.
With size (and resolution) comes the ability to look at several documents, programmes or browser tabs at once, increasing your productivity and making your job easier. And after work, a bigger screen is always better for watching videos, having a Zoom chat with your friends, or playing games.
We would suggest that 27 or 32 inches is the sweet spot, depending on the size of your desk and how far you sit from the display. Remember though, just like with a television, it is remarkable how quickly you get used to a screen that you initially thought was too big.
Resolution
As with size, picking the right resolution is a case of bigger equals better. You should be looking at a minimum of Full HD (1920 x 1080), and ideally pick a monitor capable of 4K (3840 x 2160). Just like TVs, these 4K panels aren't as expensive as they used to be, yet offer a marked improvement over Full HD. A higher resolution means more detail and the ability to fit even more content on the screen at once, such as two full-size documents or websites next to each other.
Resolution is also a key consideration if you plan to watch a lot of movies and TV on the screen, and play video games. For these you'll ideally want a 4K resolution to get the most out of your content, and a monitor that can handle HDR too.
Curved vs flat screens
Curved televisions never really took off, but it's a different story with computer monitors. Here, more exaggerated curves can help you feel more immersed in a video game. Curved computer monitors tend to be 'ultra-wide', meaning they are much wider than they are tall, often with an aspect ratio of 21:9 instead of the usual widescreen format of 16:9.
They also tend to be larger, at 30 or even 40 inches diagonally, and come with a bigger price tag to match. If you really want a curved display, you need to understand how the curve is quantified. For example, a monitor may have a curvature of 1800R. This means that if you arranged enough of these screens to create a complete circle, the radius of that circle would be 1800mm.
The smaller the number – 1000R, for example – the smaller the radius, the tighter the theoretical circle, and therefore the more curved the screen will be. And remember, while immersive and undeniably cool to look at, curved monitors suffer from glare issues, so bear in mind where windows and other light sources are before purchasing.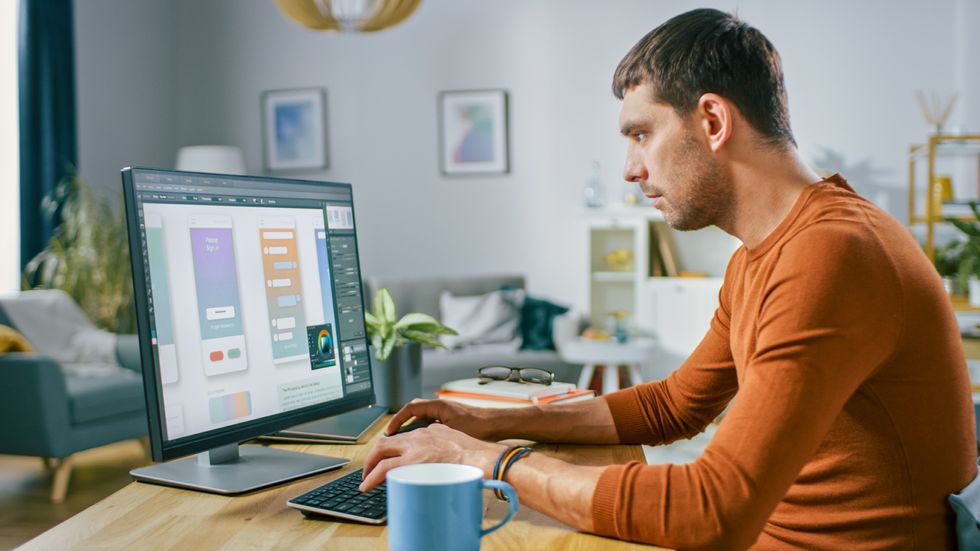 A monitor can make working from home much more comfortable iStock
Wall mounting options

As with televisions, many computer monitors are compatible with industry-standard VESA wall mounts. This means they have four holes in the back, ready for the wall mount to be screwed into. Wall-mounting your PC monitor may seem extravagant and unnecessary, but if you are tight on space and have a small desk against a wall, mounting the monitor can free up a lot of extra desk space below it.
You can also mount computer monitors to purpose-built racks that attach to desks, or which can accommodate several screens at once – perfect for creating that city-trading-from-home look.
VideoSecu ML531BE2 TV Wall Mount kit with Free Magnetic Stud Finder and HDMI Cable for Most 26-55 TV and New LED TV up to 60 inch VESA 400x400 Full Motion with 20 inch Articulating Arm WP5
Refresh rate and response time
These stats are generally more important for computer monitors than televisions. The refresh rate is how many times per second the display's image changes, measured in hertz. A refresh rate of 90Hz or 120Hz is preferable (although 60Hz is fine for most uses), while some options go up to 144Hz or even 240Hz, although the latter is really only necessary if you plan to do a lot of gaming.
Equally, response time should be low. Anything under 5 milliseconds is good, while some gaming monitors go down to just 1ms. Again, unless you do a lot of gaming then a 5ms response time is all you really need. For general work, you will be far better off putting your money into a large screen and 4K resolution instead of worrying too much about response times.
Connections
There are numerous different ways in which computers connect to monitors. Some use a VGA cable, while others use DVI, DisplayPort, or HDMI. The newer USB-C is also an increasingly common option, and the benefit there is that power, data, audio and video can all be sent along one cable. That way, the monitor can charge your laptop over the USB-C connection.
In some cases you can buy an adapter to connect a computer to a monitor when they use different ports, but ideally you will want to connect like-for-like – so, DVI to DVI, or HDMI to HDMI, etc.
Some monitors also offer a couple of audio connection options. These usually include a regular 3.5mm audio jack for plugging in headphones or external speakers, and an optical port for connecting a sound system.
If the display has no sound connection of its own, then simply plug your computer directly into a set of speakers, or use Bluetooth.
Glossy vs matte

This is largely down to personal preference, but picking between the two can save you from a very literal headache later down the line.
Glossy screens tend to look more attractive when in the perfect setting, where no harsh lighting can reflect off them. But if your home office has a window or bright light facing the screen, a matte display that reflects far less light is a better option.
You can also achieve this by buying a glossy display then fitting a matte anti-glare cover, which are widely available online and removable if you later decide against it.
Integrated speakers, camera and microphone
Just like televisions, it is a near-universal truth that computer monitors have poor quality speakers. In the pursuit of slimness, there simply isn't the space for larger drivers.
If you plan to watch videos on your computer monitor, or if you need decent sound quality for your job, then external speakers (or headphones if you don't mind wearing them all day) are a must.
It is also likely that you'll need to bring your own microphone and camera if you need to take part in video calls. This can seem like a massive inconvenience (not to mention an extra expense) when most laptops have these components as standard.
Some displays have integrated cameras and microphones, but we would still urge readers to first allocate their budget to a display of the right size and resolution, instead of splashing out just because there's an integrated camera. You can always attach a separate camera to the top of the display later.
Best computer monitor options for 2020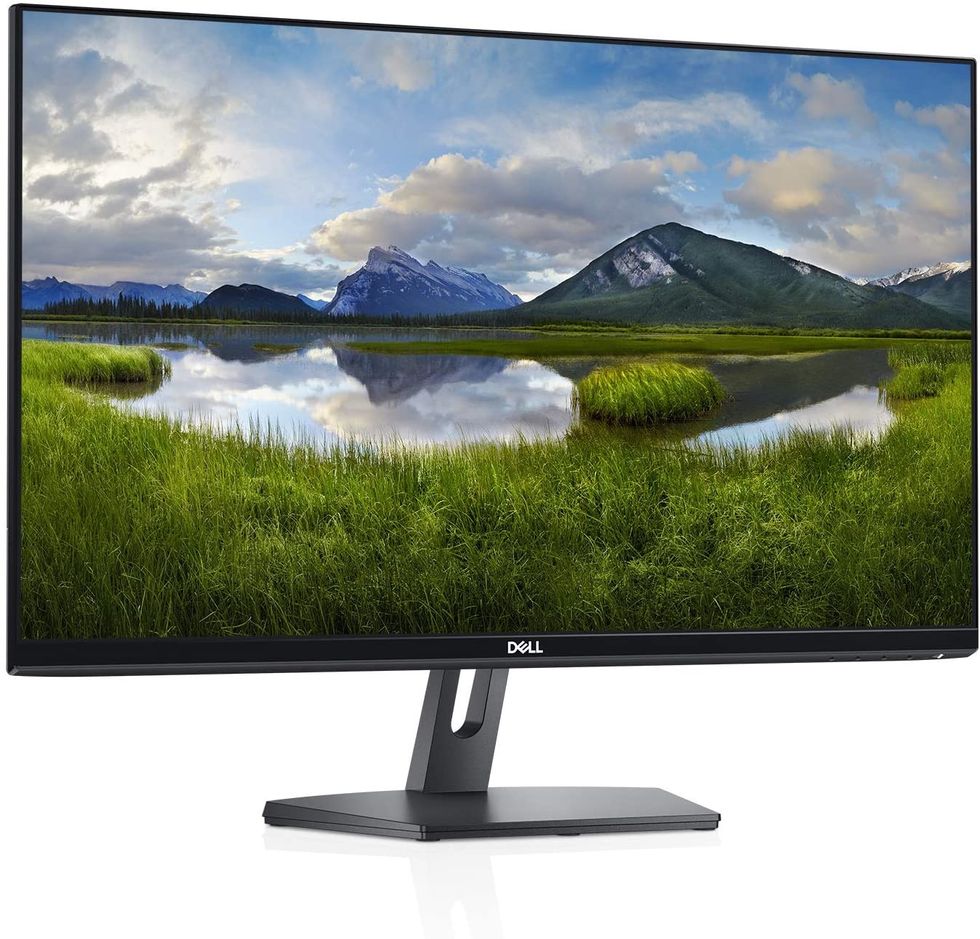 Dell SE2719H computer monitorDell
Dell SE2719H - $178

This is a 27-inch monitor from Dell with a Full HD (1920 x 1080) resolution, a 60Hz refresh rate, and both HDMI and VGA connectivity options. Response time is as low as 5ms.
The screen lacks a VESA mount, but the relatively small foot means it shouldn't take up too much space on your desk. At 27 inches, it is as large as most home workers will likely need, and at $178 it represents great value for money.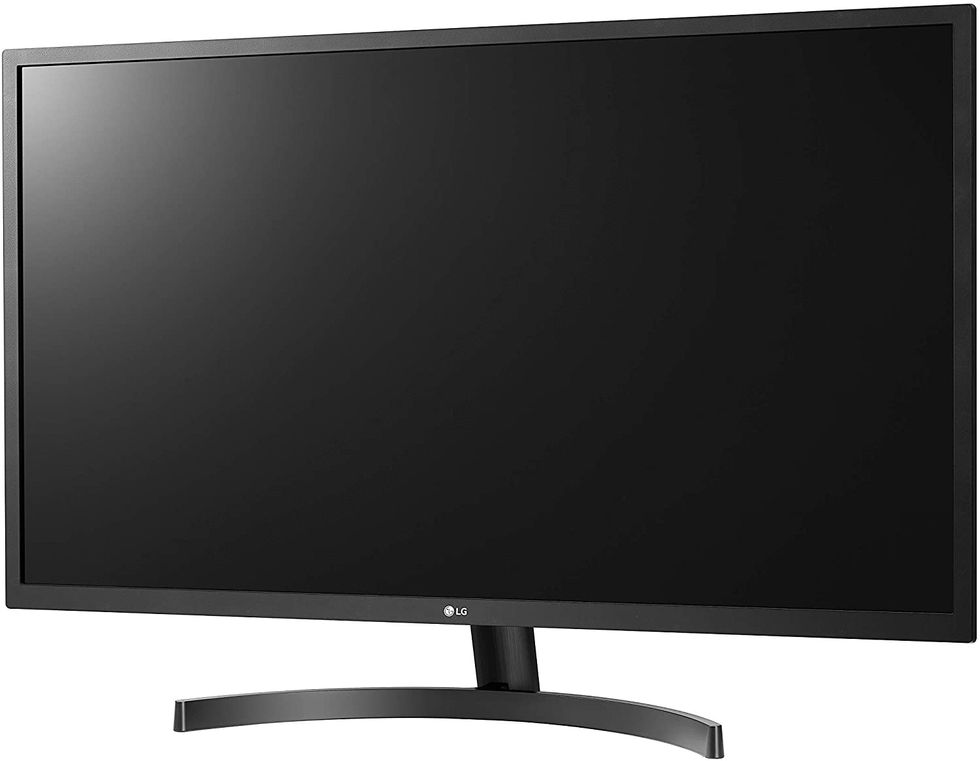 LG 32ML600M-BLG
LG 32ML600M-B - $200

Currently reduced from $250, this larger 32-inch monitor from LG has a Full HD resolution and the added benefit of HDR 10, for an improved picture quality. This screen has a VESA mount and its connections include a pair of HDMI ports, so you could hook up your computer and a games console or streaming device like a Roku or Apple TV.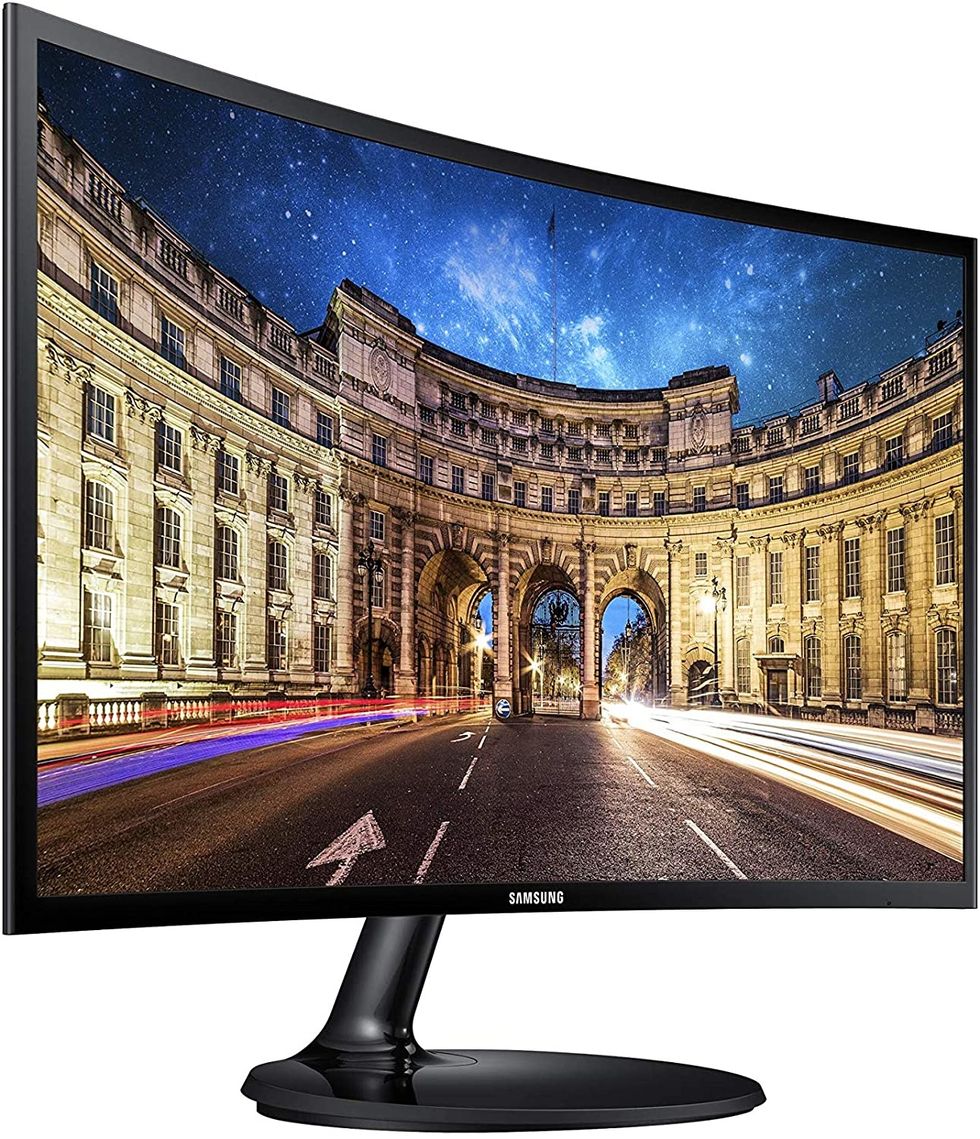 Samsung CF390Samsung
Samsung CF390 - $190

This curved LED display from Samsung measures 27 inches and has a Full HD resolution. It has a curvature of 1800R, so isn't as aggressively curved as some others, and has a respectable 3000:1 contrast ratio. Its response time is 4ms and it's a remarkably thin display at 11.9mm.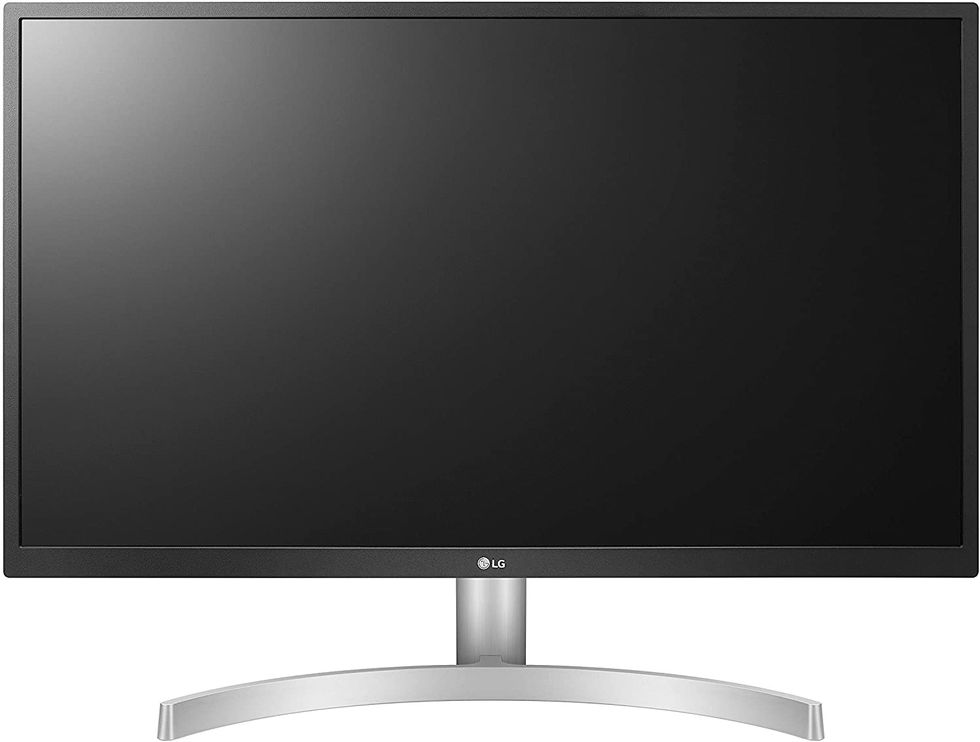 LG 27UL500-WLG
LG 27UL500-W - $350

Doubling the budget introduces us to some excellent 4K options. This display by LG is 27 inches and has a 4K resolution (3840 x 2160), a high-quality IPS panel, and HDR10. All this means it works just as well as an Ultra HD TV screen as a computer monitor.
The refresh rate is 60Hz and the response time is 5ms, while connections include two HDMI ports, one DisplayPort, and a headphone jack. This monitor has a matte anti-glare finish to its screen, and is compatible with VESA 100x100mm wall mounts.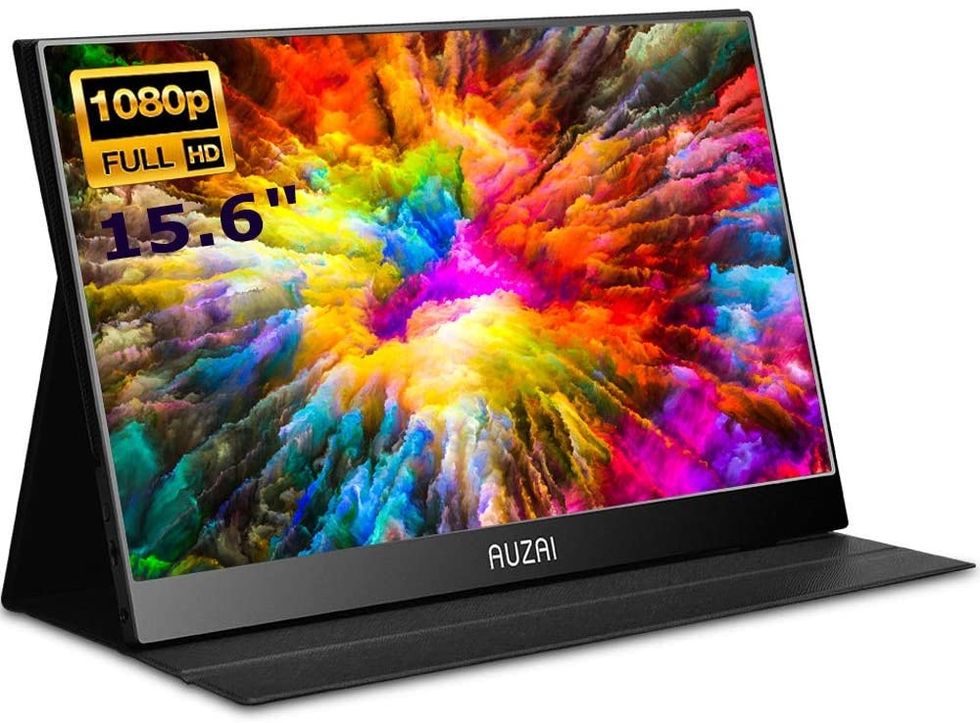 AUZAI portable monitorAUZAI
AUZAI portable monitor - $186

Something of a curveball (but no a curved screen), this is a new type of monitor that has gained a lot of attention during lockdown in 2020. If you are limited for space at home but want an external display to sit alongside your laptop, this 15.6-inch screen is portable and folds flat when not in use.
It has a Full HD resolution with HDR, connections for HDMI and USB-C, and an audio port. You might need to place the screen on a pile of books to get the right height, but this is a nice option for those short on space or who only need an extra screen temporarily.
LG 34WN80C-BLG
LG 34WN80C-B - $505

Finally, if you want an ultra-wide monitor with a curved, 21:9 screen, we present this option from LG. It sports a WQHD resolution (that's 3440 x 1440), an IPD panel, USB-C ports, and HDR 10.
As we mentioned earlier, USB-C can carry power as well as video, audio and data, so that's the only connect you need between the screen and your laptop or computer. With the screen plugged into a wall outlet, it will charge your laptop over that same USB-C connection.
It is worth bearing in mind that the refresh rate is a modest 60Hz, so hardcore gamers will want to look elsewhere.
LG 34WN80C-B 34 inch 21:9 Curved UltraWide WQHD IPS Monitor with USB Type-C Connectivity sRGB 99% Color Gamut and HDR10 Compatibility, Black (2019)
Like GearBrain on Facebook