Like GearBrain on Facebook
Updated June 6, 2017
Computex Taipei 2017 is well underway, with Internet-connected devices and computers front and center. Best known as a business trade show, there are still plenty of consumer devices announced, with thousands on the show floor. The show runs through Saturday, June 3. But if you can't make it to Taiwan, we gleaned what we think are the best gadgets that may—or may not—make their way into your hands.
From home robots to wearable computers, here are GearBrain's picks for our Best of Computex Taipei 2017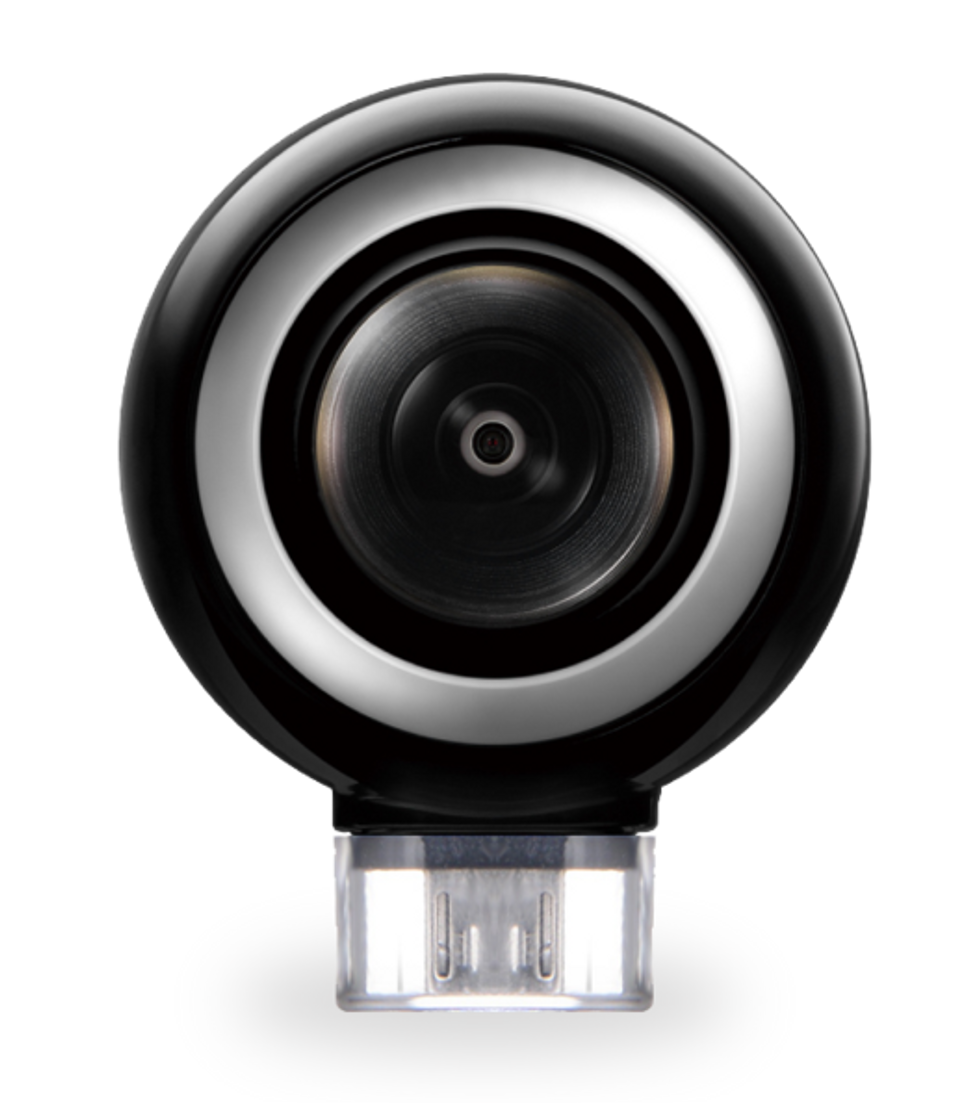 LyfieEye calls itself the world's smaller 360-degree cameraPhoto by LyfieEye
10. LyfieEye
This 360-degree video camera is made for Android devices—with Lyfie tagging itself the smaller 360 video camera on the market. The device plugs into the charging port and Lyfie is definitely trying to capitalize on the selfie marketplace, showing users taking photos of themselves and friends with the round camera. Priced at $129, we like the device for its size (natch) but also because of its ability to upload directly to social media sites. 360-degree video is growing in popularity—and a camera this small is something you can pop into your pocket and choose to use at a moment's notice.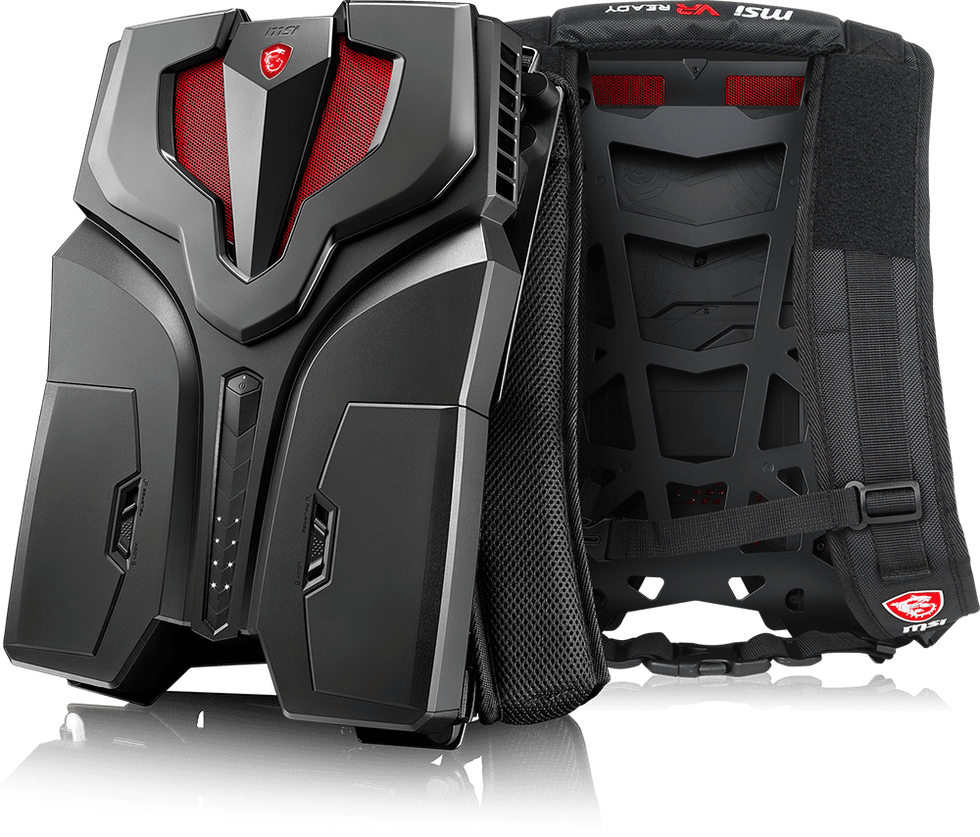 MSI VR One Backpack PC has a sleek superhero exoskeleton design.Photo by MSI
Robust virtual reality is definitely hamstrung by the leash users have to wear—the wires that tether their HTC Vive or Oculus Rift to the PC that powers the technology. But MSI has turned a PC into a wearable, giving you an almost wireless VR experience. Although not the first PC in a backpack, we really like the superhero design of MSI's backpack all-in-one, plus how light the entire rig is—just 3.6 kg including two battery packs. MSI designed the $1899 VR One Backpack PC around VR gaming. And yes, we appreciated that too.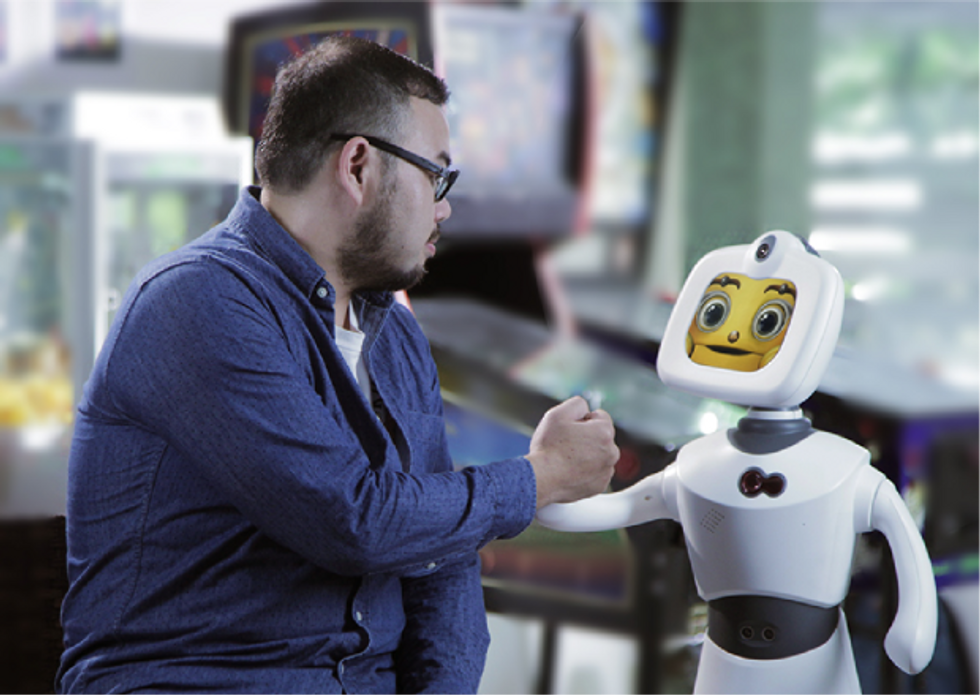 Robelf is one of the latest devices that wants to be the family robotPhoto by Robelf
8. Robelf
We like robots at GearBrain, and believe that these AI roving devices will eventually play a significant role in your future home. The device is appealing with its voice and facial recognition skills, Wi-Fi and Bluetooth enabled, plus the ability to both survive a home environment, pull up recipes and give your kid (or, let's be honest, you) a mini-educational lesson. The company closed a nearly $150,000 Indiegogo campaign last year, and you can still buy the device at an early bird special for $349, with an estimated ship date of July.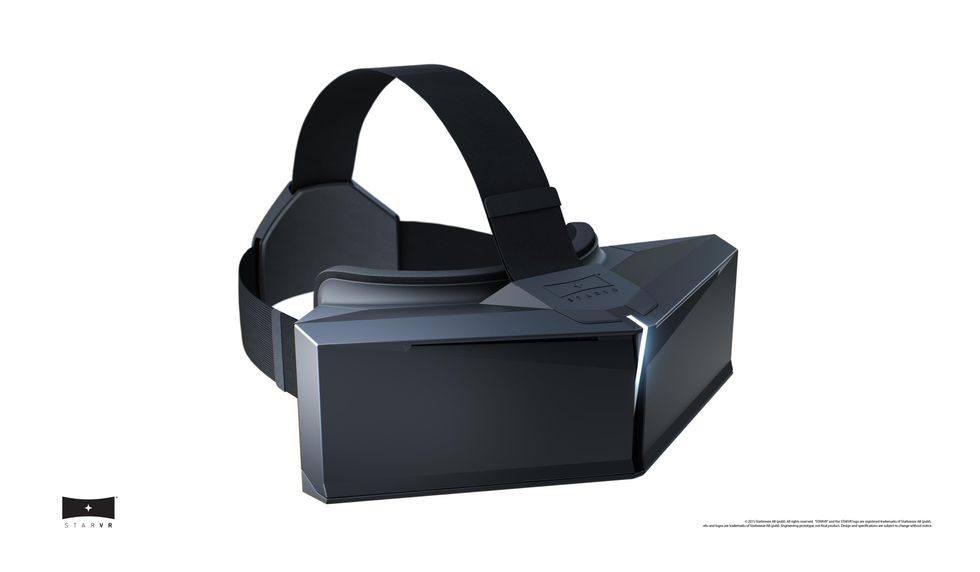 Acer StarVR is a panoramic VR headset that's incredibly immersive.Photo by StarVR
7. Acer StarVR

Acer StarVR is not a consumer device. But the VR headset is quickly making its way into consumer hands. While seven-months old, StarVR still has some serious star power, getting picked up by IMAX theaters for use in its VR experiences. We're watching these VR arcade-like centers for their potential to grow.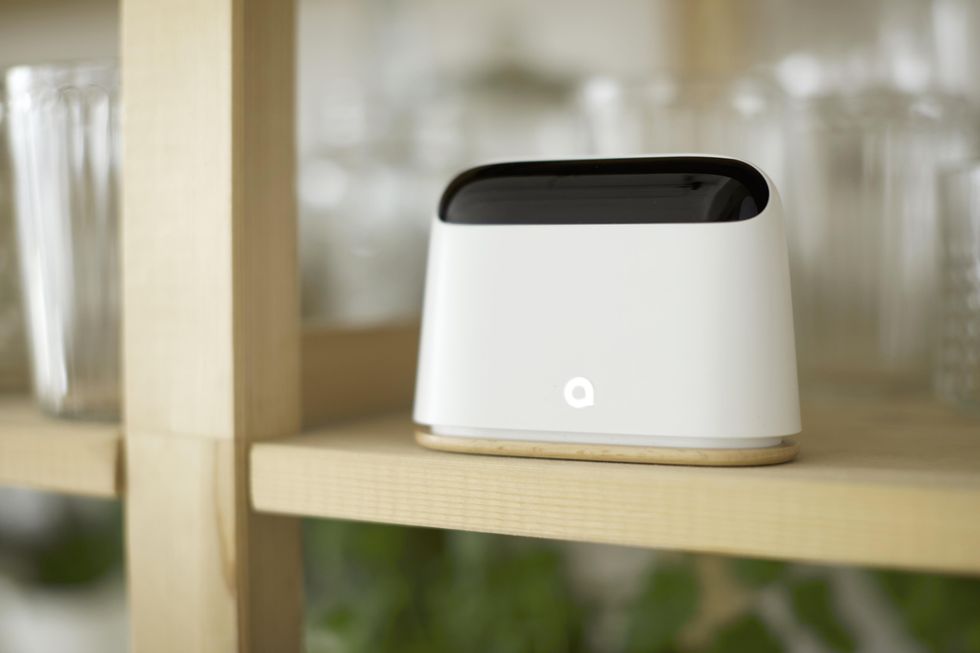 Ambi Climate is running a Kickstarter for its second edition.Photo courtesy of Ambi Climate
6. Ambi Climate
This IoT device turns your existing air conditioner into a smart device, as long as you have a remote with an LCD screen. Ambi Climate looks at more than just the temperature to decide whether to turn on or off, taking into account the humidity, weather and other factors as well. We also love that the gadget works with IFTTT. The company is in the middle of its Kickstarter campaign, and is offering one of the device for HK$772 or about $100.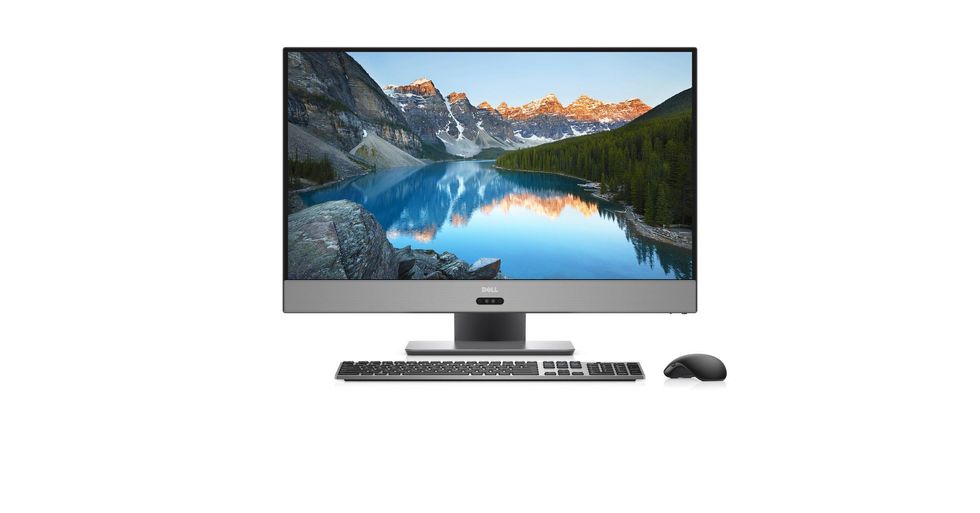 The Dell Inspiron is an all-in-one PC machine ready for VR.Photo by Dell
Dell's VR ready gaming computer has a 4K resolution display that runs edge to edge—better to feel completely inside any virtual reality game you want to play on the system. Priced reasonably at $1,000 the computer is expected to be available worldwide this summer.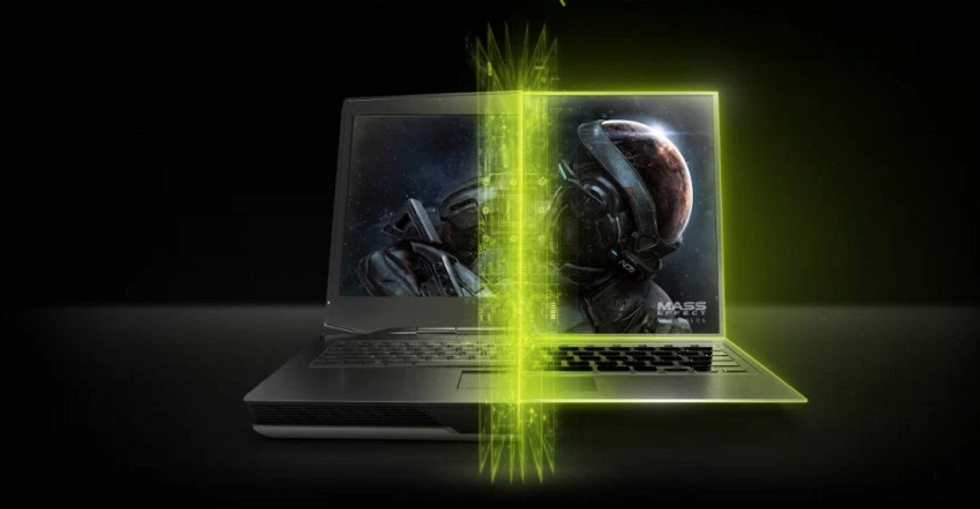 Nvidia Max-Q gaming laptops will feature a Whisper Mode for ultra quiet play.
4. Nvidia Max-Q
This ultra-thin, ultra-light, ultra-quiet gaming laptop just got announced at Computex this year. It's not the lightest nor thinnest laptop—but it's definitely on the leaner side when it comes to laptops that are designed to run robust games and VR. There's even a Whisper Mode. The device is expected to hit by the end of June.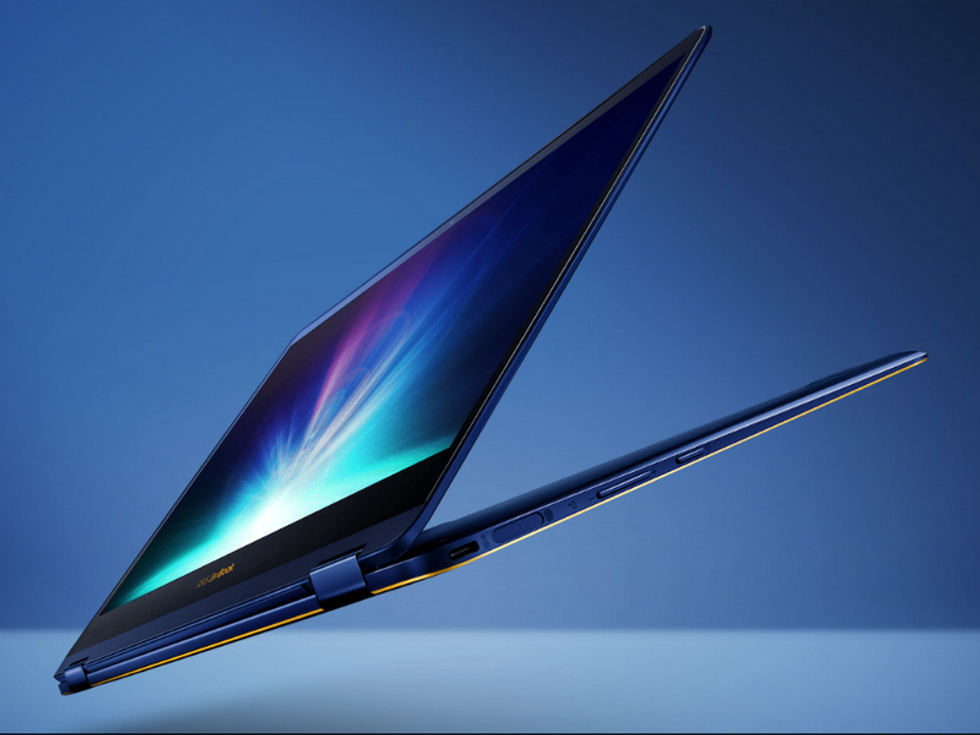 The Asus Zenbook Flip S is said to be the lightest laptop in the world.Photo by Asus
The world's thinnest notebook? That's reserved for the new Asus ZenBook Flip S, a 10.99 mm device that weights about 2.4 pounds. Priced at $1,100, the device has a 4K screen and should last up to 11.5 hours on a single charge. No release date as yet, but weighing in at lighter than a packed lunch makes this portable laptop a winner in our eyes.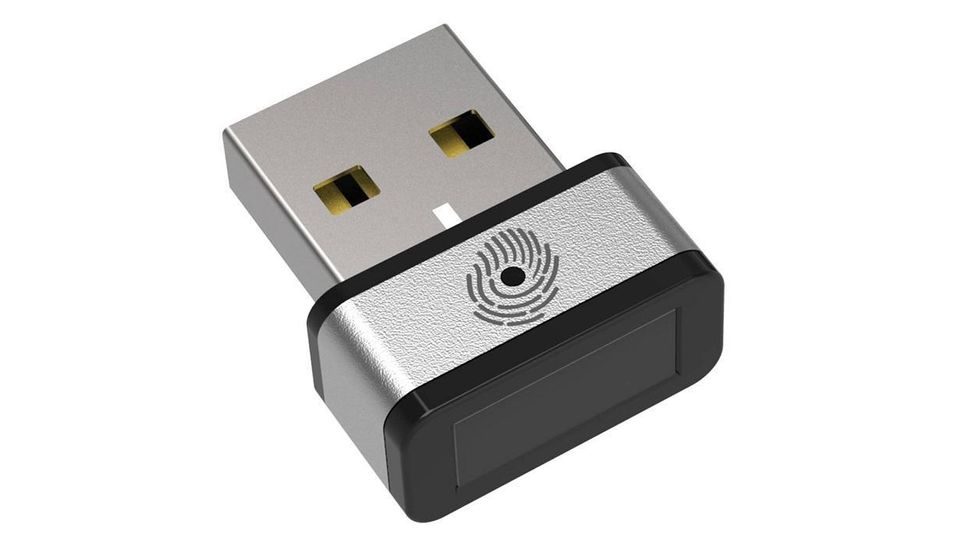 My Lockey is a personal biometric that slips into the USB port of your Windows computer.Photo by My Lockey
2. My Lockey
PQI's My Lockey is almost what the name suggests, a personal USB fingerprint scanner you attach to a Window's computer that allows you to secure the device with your own biometric data. While locking our devices with our fingerprint is a fairly common security move, usually this tech is built into the gadget—like your smartphone. My Lockey brings that tech to any computer (well, Windows-based computer) embedding the tool. We like the ability to bring a security layer to your devices, even when it's not baked inside.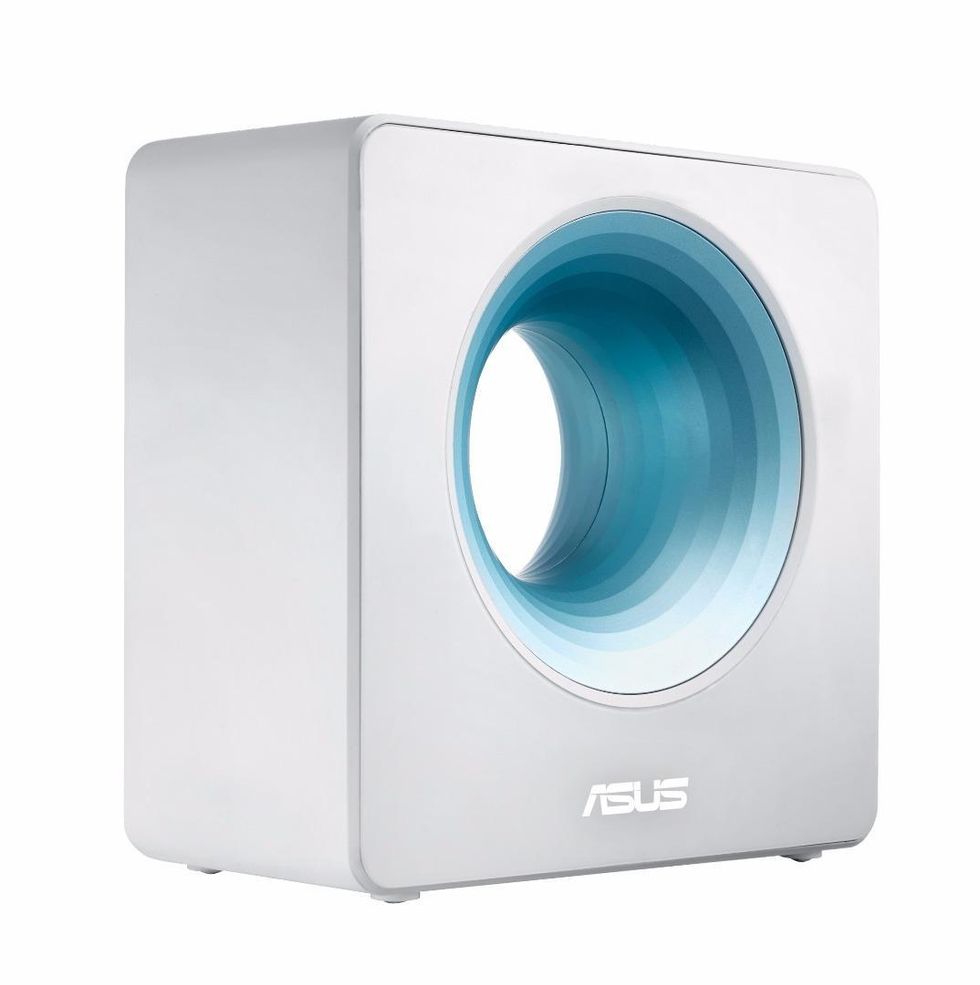 Asus Blue Cave is a Wi-Fi router with a tubular blue center cut out of the middle.Photo by Asus
We were sold on the Asus Blue Cave just from the stunning design of the antenna-less Wi-Fi router. The device has a donut hole cut out of its square base—with ringlets of calming blue swirling inside. At $180 Blue Cave right in the router pack in terms of affordability. But as we know well, routers are not always gadgets you want to display front and center in your home. Blue Cave is going to be exception—and a design move we've seen a few other routers make as well. Blue Cave will work with IFTTT, will allow you to monitor any user in your network and has Intel technology hardwired inside.
Like GearBrain on Facebook