Like GearBrain on Facebook
While we ought to praise teachers every day of the year for their tireless work and endless commitment to their students, May 7th has been dedicated to these amazing educators as National Teachers' Day. A simple "Thank you" is always appreciated, but when you want to go the extra mile to give a favorite teacher a gift of gratitude, consider one of these gadgets that will likely beat out that shiny apple. These seven devices are something teachers can play with — and even share with their students and classroom.
Sonos One Speaker (Gen 2)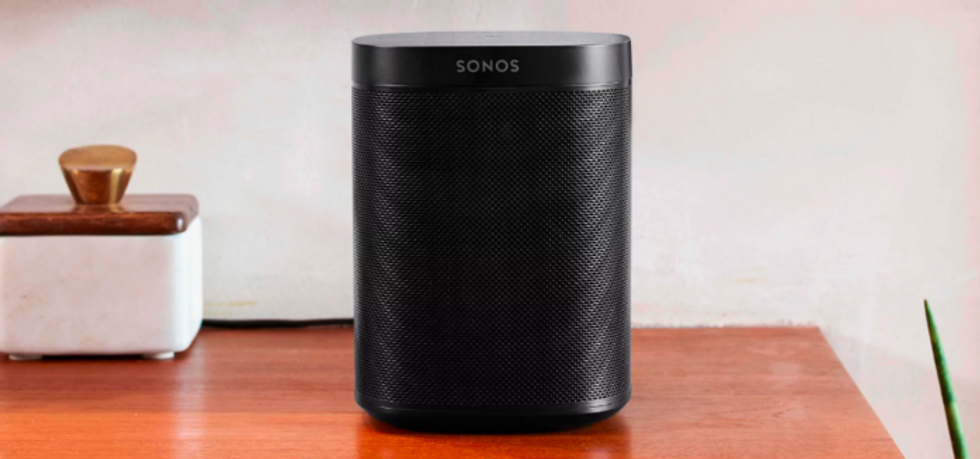 The Sonos One Speaker plays crisp sounds, plus has Amazon Alexa inside
Sonos
Music teachers aren't the only members of the faculty who love to jam to their favorite tunes. The Sonos One Speaker is a smart speaker that's powerful and crisp, for music, podcasts, radio, and more. Made even more efficient by way of Amazon Alexa voice control, this all-in-one speaker is hands-free, compact, and convenient. Check out a GearBrain review for more details about the original speaker, from sound quality to search functions.
Google Daydream View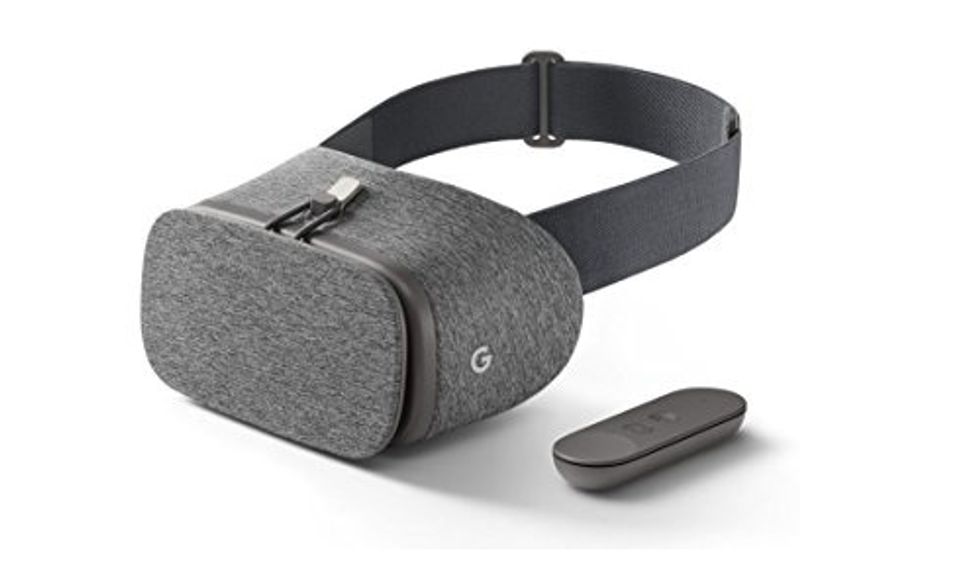 The Google Daydream View is an affordable, but incredibly fun way to experience VR
Google
Sometimes teachers need an escape from the chaos of the classroom, and VR is the fastest way to get that other-worldly fix. Google Daydream View does the trick with its affordable and easy-to-use product that's as comfortable as it is cool. Plus, if they're willing to share, these educational VR apps are student-friendly, giving the classroom an immersive experience that sure beats out algebra any day of the week.
Rocketbook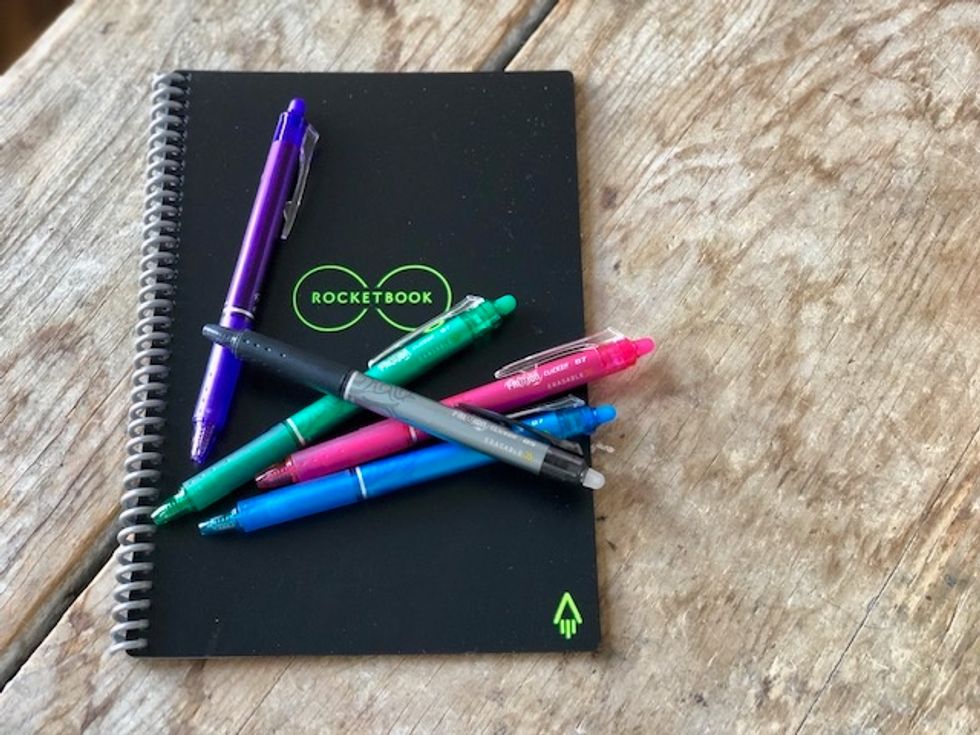 A notebook that automatically digitizes what's inside, and can be erased and used again? Teachers love Rocketbook.
GearBrain
Teachers need to be organized both in and out of the classroom. Rocketbook takes hand-written notes and sends them to the cloud for synchronization and simplicity. No more crumpled pages or missing agendas when every page is easy to place. Different sizes are perfect for different note-taking styles, but the technology is the real page turner. Learn more about Rocketbook in this GearBrain overview.

Cost: $32.00 for the "Everlast" option (Available on Amazon)
Eufy RoboVac 30C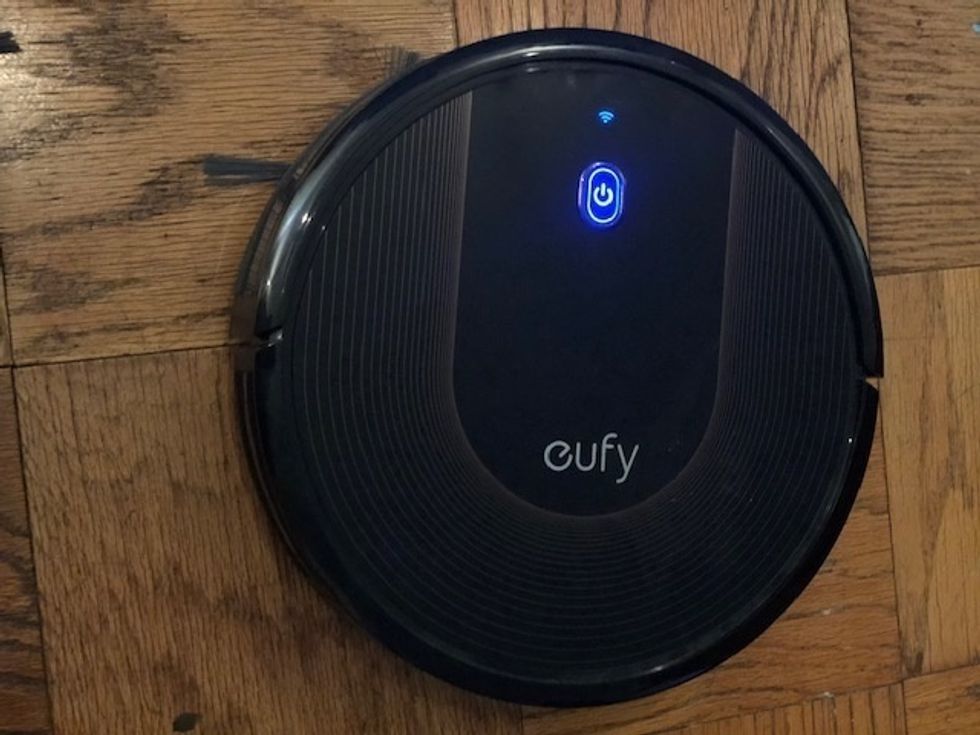 With the EufyRoboVac 30C, your favorite teacher come home to a clean house after spending the day at school
GearBrain
Teachers work hard all day. When they get home, they'd rather sit back with their feet up than spend more time standing on them, especially if chores are involved. Help your teacher keep their place spic and span with the Wi-Fi enabled Eufy RoboVac 30C. The hands-free vac will patrol the place from corner to corner, even underneath the couch. Up to 100 minutes of cleaning time means more free time for a tired teacher. Get more info about this handy vac in this GearBrain write-up.
​SliceCharge 2 Wireless Charging Mat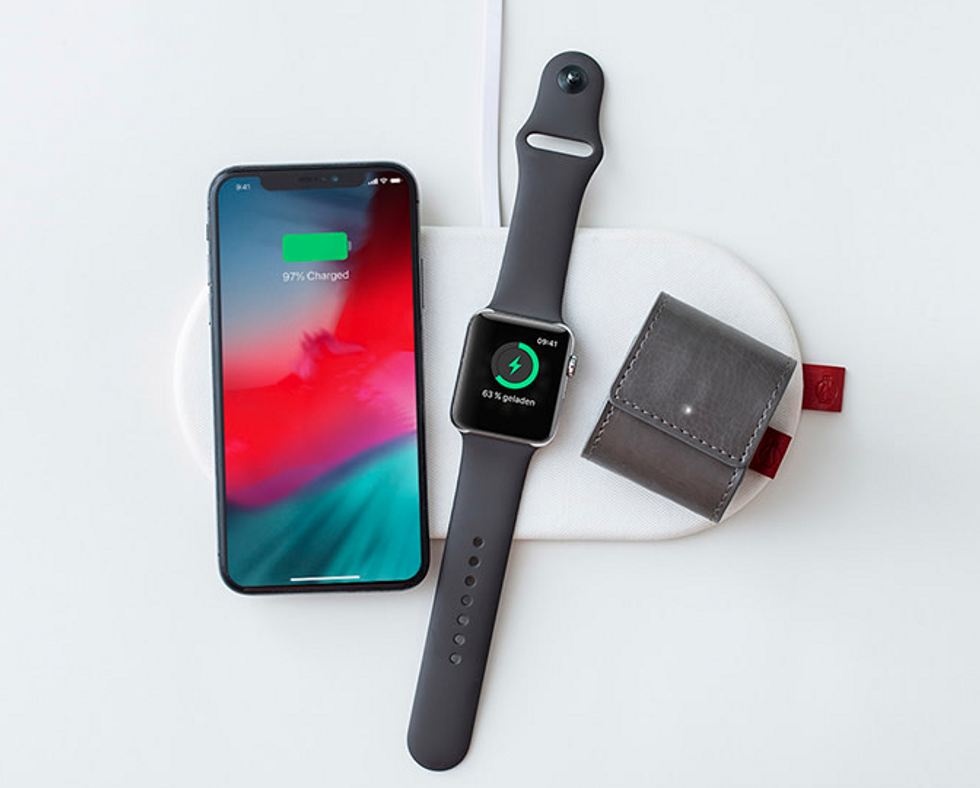 SliceCharge lets teachers keep everything from their phone to smartwatch fully juiced throughout their day
SliceCharge
One magical mat means all of teacher's devices can be "juiced" up together in no time. From watches to smartphones to fitness bands and more, SliceCharge will supply the charging so everything's up and running. The mat is anti-scratch and stable, so no matter where it's placed, everything's protected. Here's a bit more about SliceCharge as well as some other wireless chargers to choose from.

Cost: $59.95 (on sale)
Cubelets Curiosity Kit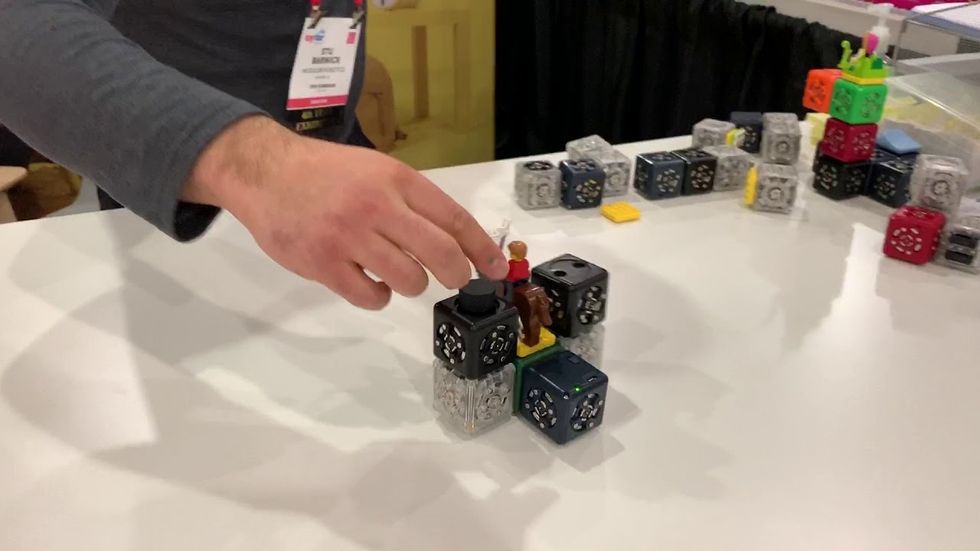 The Cubelets Curiosity Kit is a perfect desk toy for teachers, but one they can share with curious students
GearBrain
So much better than basic blocks, Cubelets Curiosity Kit lets teachers (and students) create and learn as they simply fidget with each piece or create remarkable robots. They snap together and light up and can connect to a computer for programming. For the more advanced player, coding can be part of the platform, with tools and tips on learning to code. As one of GearBrains 12 "Techiest" Tech Toys from the Toy Fair 2019, Cubelets Curiosity Kit was a fan favorite. A review is on its way from GearBrain editors.
Sphero Specdrums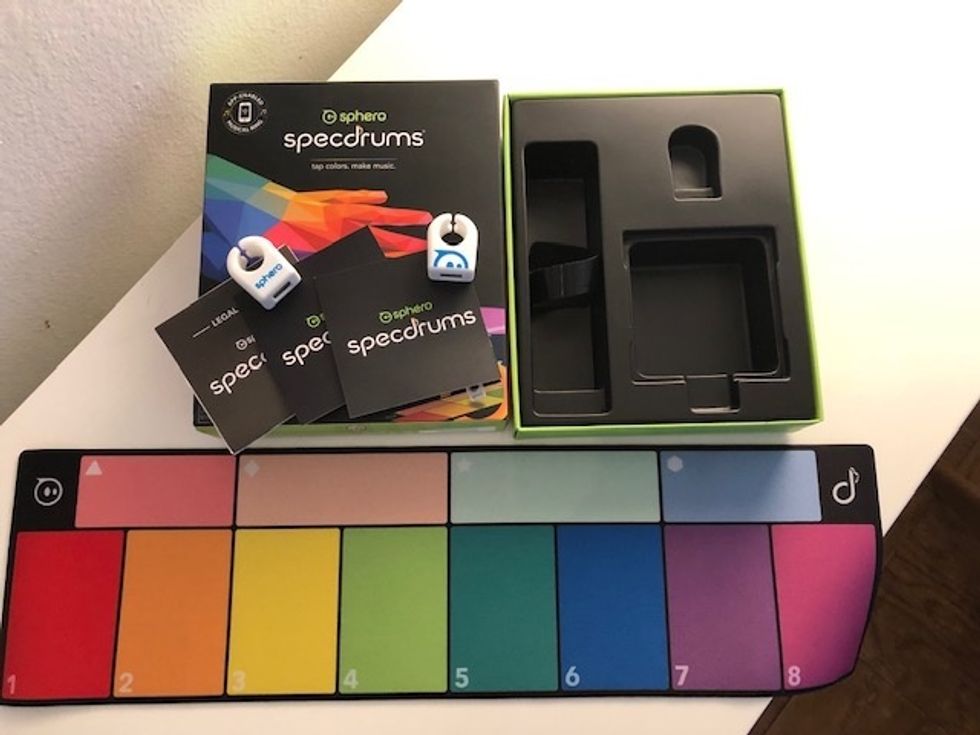 Teachers can tap away, making music while in class with the Sphero Specdrums rings
GearBrain
While the kids are taking a quiz or reading quietly, the teacher can tap their fingers on the desk — not just to pass the time, but to create music. Sphero Specdrums is an innovative invention where a special ring literally sets the tone for the teacher's color-coded musical composition. The resulting tune will play through a mobile device, allowing the teacher to beat to their own drum while grading papers or prepping the next day's assignments. Here's more info about Sphero Specdrums from GearBrain's editors, on the pros and cons to how these rings can create music.
Cost: $64.99
Like GearBrain on Facebook