Like GearBrain on Facebook
From robots that cleaning your pool, to those that sweep away dog hair, roving mechanical beings are heading your way. While "The Jetson's" Rosie and the "Lost in Space" famous Robot are still not a realistic option, nor frankly a robot dog that can open doors (too expensive for regular folks), there are several robots on this list that can be delivered to your home, or pre-ordered for later this year.
Some of these debuted at CES 2021, others are just the latest options available from companies like Samsung and Roborock. They all signal just how smart, affordable and crucially useful robots have grown in the past few years. They're also showing that while sentient butlers and housekeepers may not be in the cards for now, a robot can still help you handle the cleaning, cooking and even hang out with your kids.
Send Ariel to sweep your pool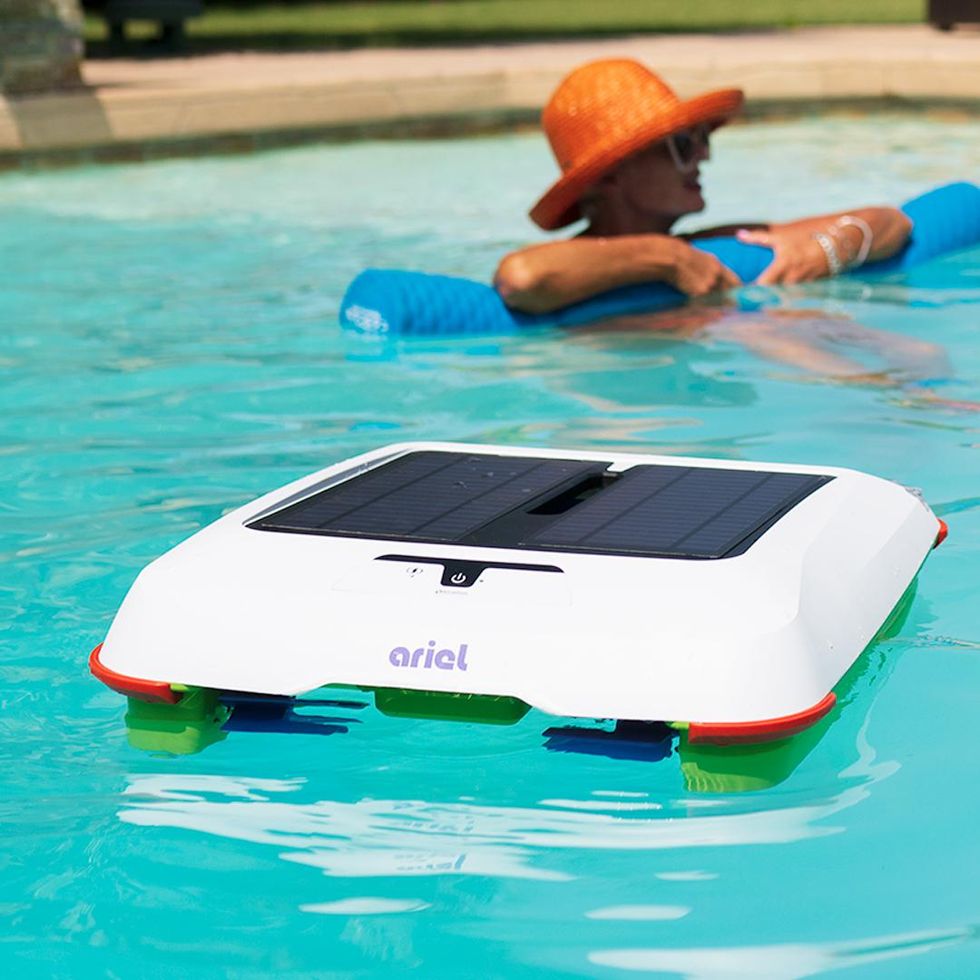 Ariel can be pre-ordered for a March 2021 delivery Ariel
While having a pool is a luxury, cleaning a pool is anything but. A new robot from Solar-Breeze debuted at CES 2021, which clear out fallen leaves, insects and anything else it can collect through its mesh filter. Called Ariel, the robot can work indoors and outdoors, in heated pools — and even those that are salivated. Running on solar power, the robot can also tap into a backup battery and work for 10 hours at a time.
Ariel moves through about 10 to 20 feet a minute, but with rounded bumpers you can actually be in the pool while it's running too. In pre-orders for $468, the robot is expected to be delivered in March 2021 — but know you will be charged now, not when it ships.
Ask Ebo to keep an eye on your home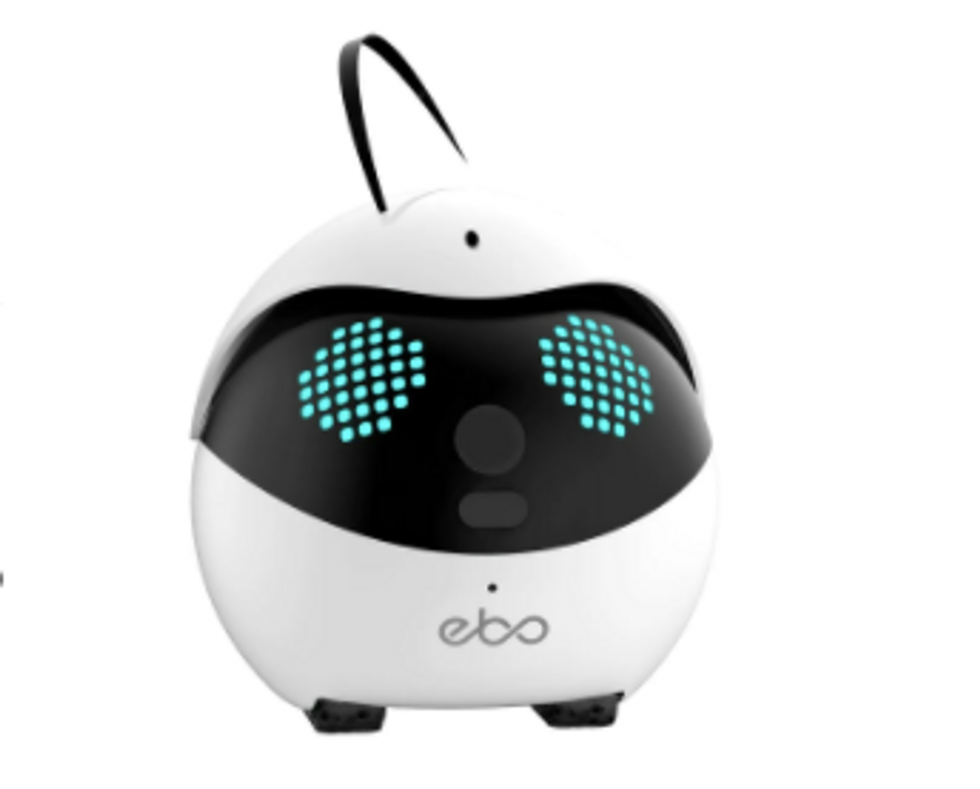 Ebo Familybot has 16G of memory for your photos and video Ebo
The Ebo Familybot is a rolling camera, one that can be tapped to use for livestreams, but also to open the door inside a home when you're not there. The face has two digital eyes making it feel more animated, and with its wide rounded head, and back cylinder Ebo almost looks like a small puppy rolling about. The robot can hold 16GB of memory for photos and videos snapped though the camera, and the entire device can be controlled through the iOS and Android app. You can actually buy one right now for just $239.
Roborock's S7 can mop up any mess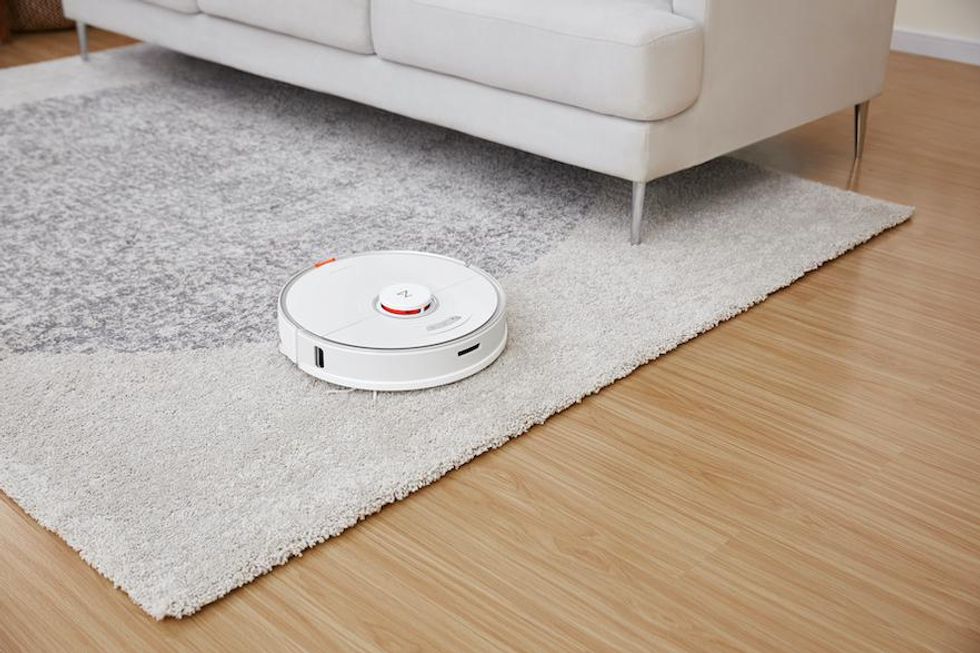 Roborock is releasing its new S7 robot mop and vacuum in March Roborock
The latest from Roborock is the S7, a mopping robot that handles cleaning quickly — scrubbing the floor at a a speed of 3,000 times a minute, tapping into what the company calls sonic vibration. The S7 can return to its own dock, and yes of course it can vacuum too, and even recognizes when it's on carpeting and when it's not. There's a 5200 mAh battery letting it run for up to three hours on one charge, and the S7 can work with Alexa, Google Home — and even Siri. Roborock will start selling the new robot on March 24, 2021 for $649.
Or have Samsung's JetBot 90 empty itself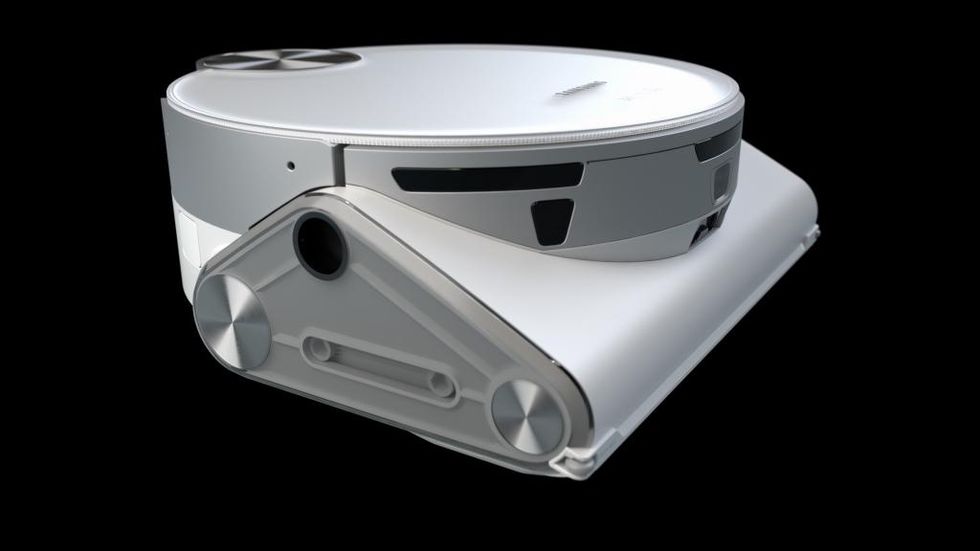 Samsung JetBot has a 3D sensor to read the room it's cleaning Samsung
After Samsung's new JetBot 90 AI+ finishes sweeping up your home, it can head back to its station and empty its bin all on its own. This is a feature we've seen in other robot vacuums like the Ecovacs Auto-Empty Station. But the new JetBot 90 AI+ — which Samsung says it's releasing this year — can also probably find its way back home a bit better tapping into a 3D sensor to identify objects in its path whether that's a couch or your Labrador retriever. And regarding your pet — the new JetBot 90 AI+ also has a camera on the front, like the Ecovacs Deebot Ozmo T8 AIVI and the Trifo Max Home, which means you can log on while you're away, and get a gander at whether your furry friend is behaving, or not.
Let Julia make you a plate for dinner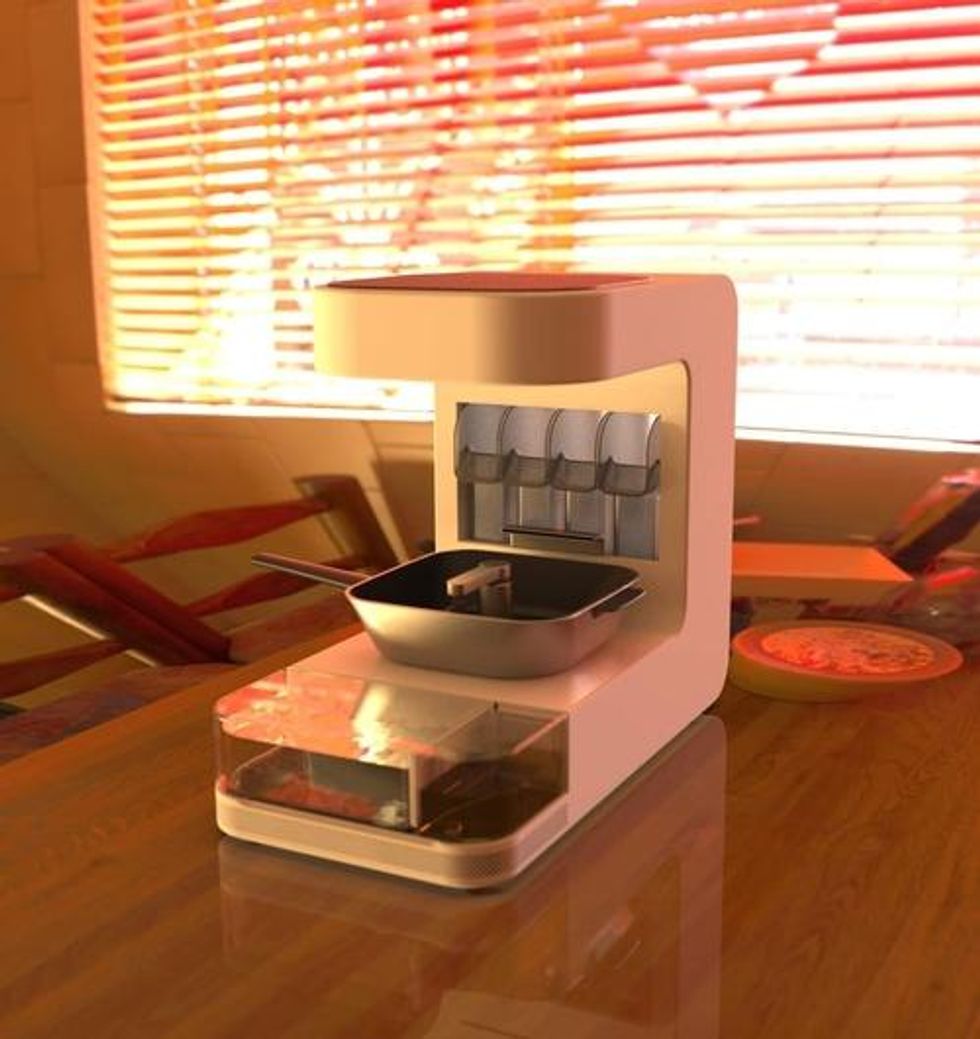 You can sign up for a mailing list to learn when Julia may be released Nymble
Sure Julia looks a bit like a child's kitchen, but this device cooks up complete dishes all on its own. You fill in the ingredients, from zucchini to mushrooms, and then just tap on the screen to start cooking whether that's a bowl of minestrone soup or a Bibimbap. Made by a company called Nymble, and with a debut at CES 2021, Julia is in beta testing which means the device does not have a price tag yet – nor a firm delivery date. But you can sign up and let the company know you may be interested.
Send Misty to take a visitor's temperature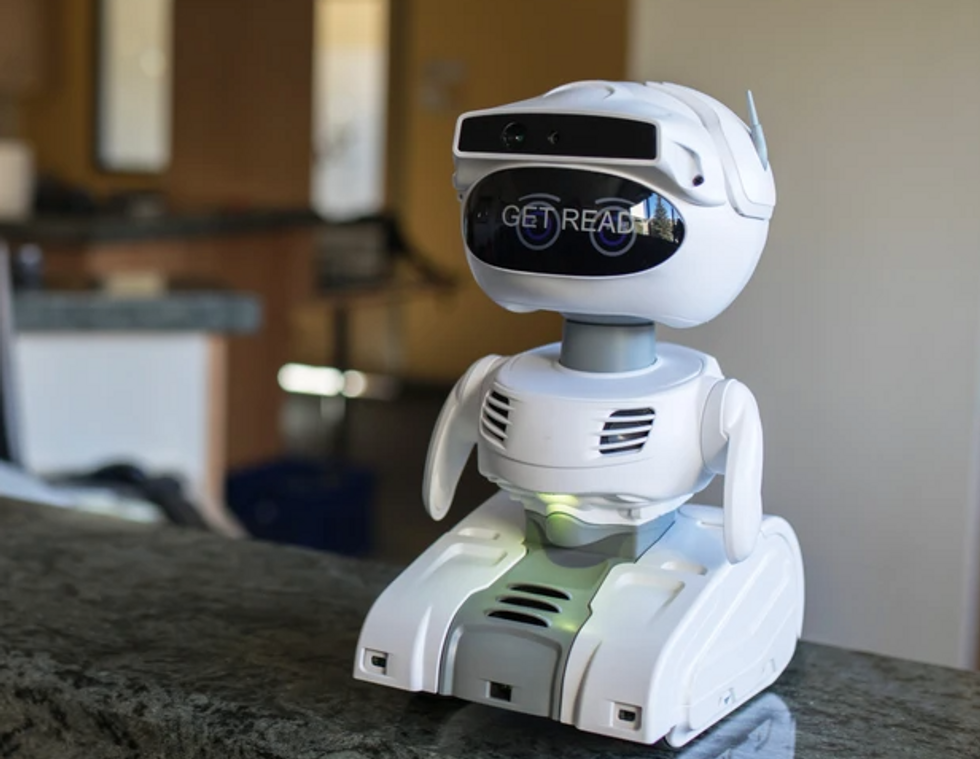 Misty can take a temperature and run through health questions with visitors Misty
At $3599, Misty II is not going to be sitting in your home office. But for those who may be returning to an office, or for families who anticipate visitors in the near future, this tiny robot may be an investment worth considering. It's certainly small enough not to be intrusive, and crucially it can take a temperature through a thermal imaging camera built inside, of someone with a .5º C accuracy. There's also health questions Misty II can ask, and if you pay a bit more, you can even record your own greeting and soon, have Misty II speak in multiple languages.
Have Husqvarna's robots mow your law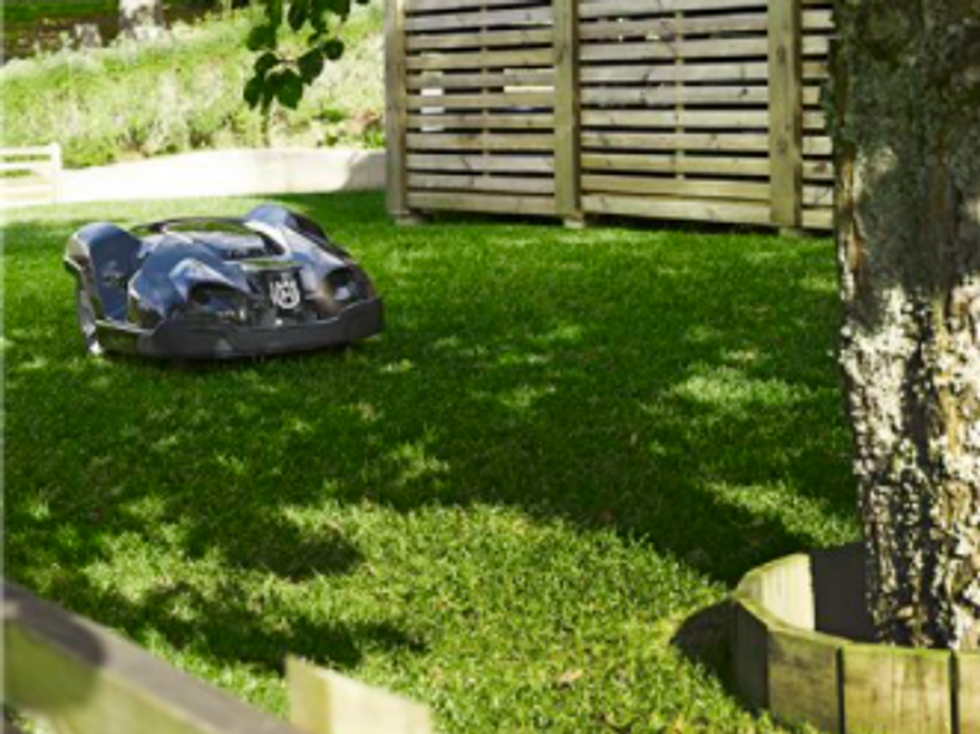 Husqvarna's Automower can handled .4 acres of lawn Husqvarna
These lawn mowers mean that no one has to complain about this perennial task any longer. One, the Automaker, can handle up to .4 acres of lawn, whether it's perfectly flat or even has a slope or two on the ground. You can put Automower to work in the rain and it can even handle gras that's as high as 3.6 inches. On charge gives you about an hour of mowing, and you can control the robot via Bluetooth from your smartphone telling it to start, stop and even shut down. The robot starts at $1200, or you can pay $1600 and have someone come in and install the entire system for you.
Let Miko 2 entertain your kids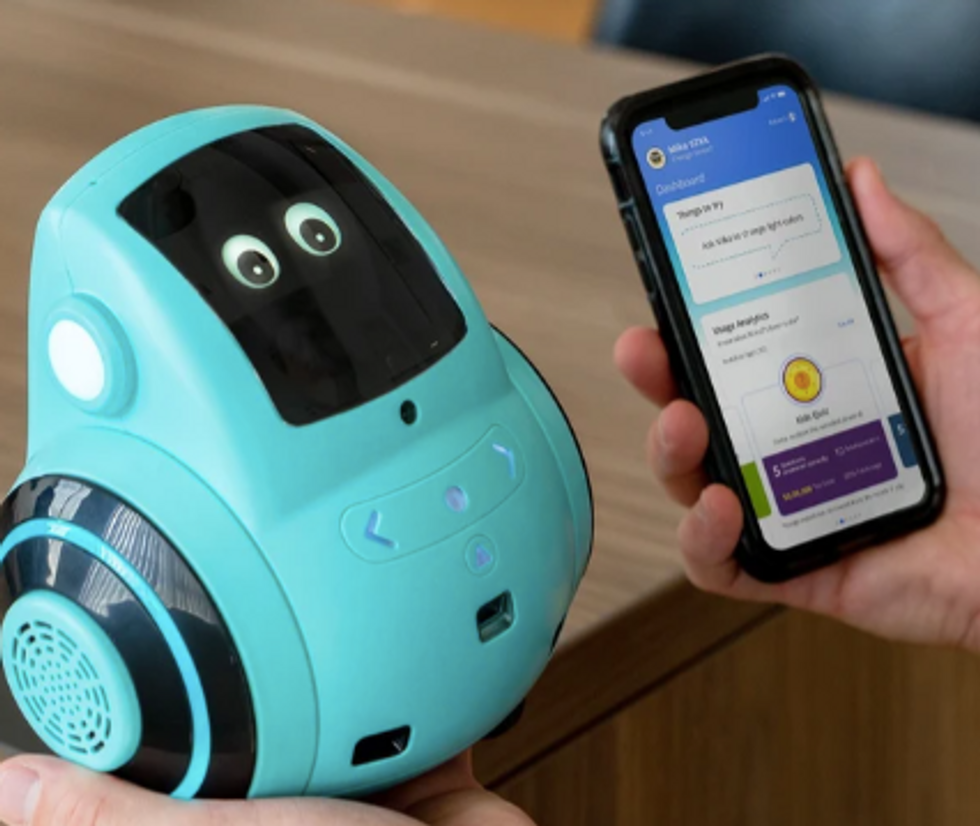 Miko 2 can answer spelling questions, play games and even dance with your children Miko
Miko 2 is not going to cook up a plate of spaghetti, or get the lawn in croquet shape, but it is going to serve up math problems, spelling answers and even a song or two to your child. There are games, stories and quizzes and Miko 2 can learn faces and even understand a child's voice, speaking back to them when they ask a question. And yes, there are wheels, which means Mike 2 can roll around — and even dance. You can order one at a reduced price of $249.
Check out The GearBrain, our smart home compatibility checker to see the other compatible smart robot products that work with Apple HomeKit, Google Assistant and Amazon Alexa enabled devices.
How to Ask Questions on The GearBrain, the Compatibility Find Engine for Smart Devices. www.youtube.com
Like GearBrain on Facebook