Sports in virtual reality is a rush—you can be on the field, or right next to the sidelines as the action happens. Tap into live or recorded 360-degree recorded video and become a player yourself in an immersive game.
Sure there are multiple headsets on the market, even some about to hit store shelves, that qualify. But we've gleaned the top options, we're talking home-run headsets, at a wide range of price points.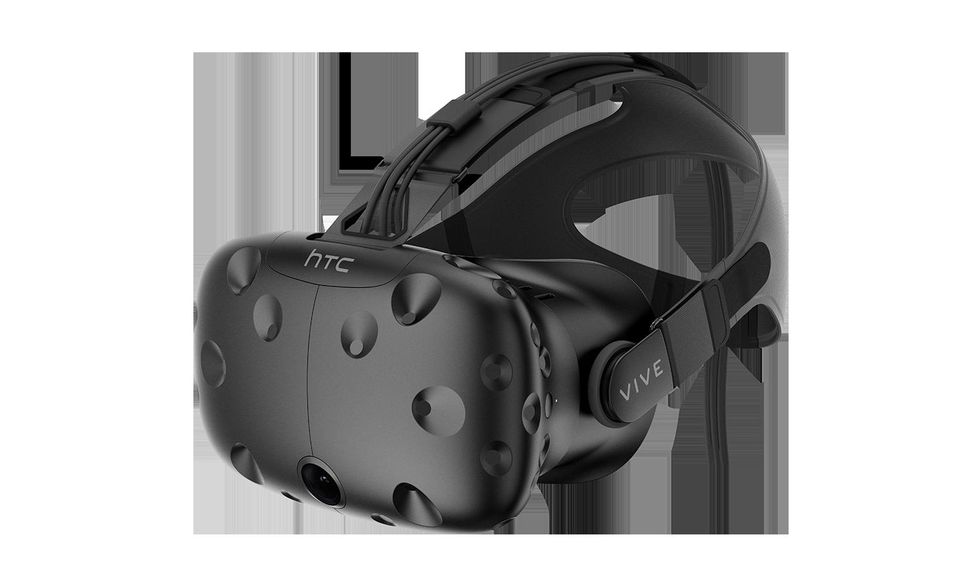 HTC Vive Headset is just one-half of the picture.

HTC Vive: Most immersive
The HTC Vive is the closest we can get right now to a Star Trek-style holodeck. But woah, this headset is expensive, starting at around $800, plus at least another $1,000 for a high-end computer since your current desktop probably won't do the job.
Also, you're going to need a lot of room to move around in, since one of the big selling point of the Vive is the room-scale VR. What that means is you'll feel you're right in, or at, the game. You'll also want to keep your HTC Vive away from fragile objects.
If you have the money and the space—and are willing to invest in a first-generation product knowing that a later version will be much better—there's a lot you can do with HTC Vive.
Of course you can watch the videos. But the games that are available, are worth playing. Here are a few to start:
Shoot skeet in Skeet: VR Target Shooting, free on Steam.
Shoot arrows in Bowslinger, $6.99 on Steam.
Go bowling in Hyper Bowling VR, $5.84 on Steam.
Or try Bowl VR, $5.94 on Steam.

Play pool in Pool Nation VR, $16.99 on Steam
Shoot some B-ball in Hoops VR, $8.49 on Steam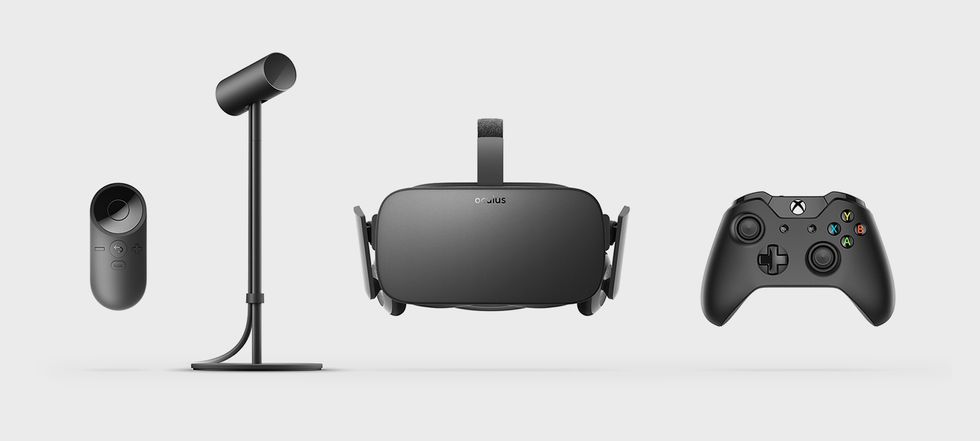 Oculus Rift. PC (needed) not included.

Oculus Rift: The big name in VR
Oculus jump-started the current wave of VR interest with its successful crowdfunding campaign, the $2 billion purchase by Facebook, and its plucky, appealing then-teenaged inventor, Palmer Luckey.
The Oculus Rift headset also costs a little less than the Vive headset—around $600—but you still need an expensive, high-end computer.
With a big name like Facebook behind it, Oculus has been able to get some high-profile developers on board to create games. Unfortunately, the best games require the Oculus Touch motion controllers, which are not going to be available until later on this year. (Can you say foul?)
Race one of more than 100 different cars with Project CARS - Game of the Year Edition, $39.99 on the Oculus app store.
You can also try Live for Speed, which has had Oculus Rift support for two years. The demo is free from the company website.
Take a dive with World of Diving, $11.99 on the Oculus app store.

Hit the tennis court with VR Tennis Online, $24.99 on the Oculus app store.
Go mountain climbing with The Climb, $49.99 on the Oculus app store.

Fly with a wingsuit with Volo Airport, $9.99 for either the Oculus or the Vive

Check out an early access version of Snow, an open-world, multi-player skiing and snowboarding game, free on Steam for the Oculus Rift.

And keep an eye out for VR Sports Challenge, due out later this year, which includes ice hockey, football, baseball and basketball and has received some good early reviews.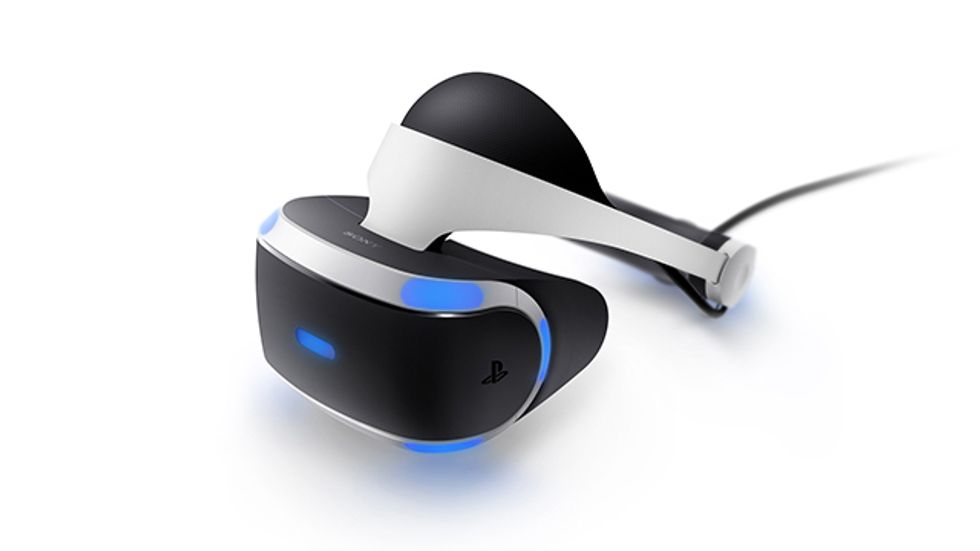 Playstation VR, expected in time for the holidays.
Playstation VR: The VR headset you're most likely to get
Playstation VR came out in October for around $400, with the headset set to work with the PS4, if you have one around.
The games weren't available for sale yet when we did this review (so we can't link to any below.) But expect them to start coming out when the headset is released. They're reported to include Gran Turismo Sport, Moto Racer 4, TrackMania Turbo, Project CARS, World of Diving, the football game Headmaster, and the open-world skiing game Snow.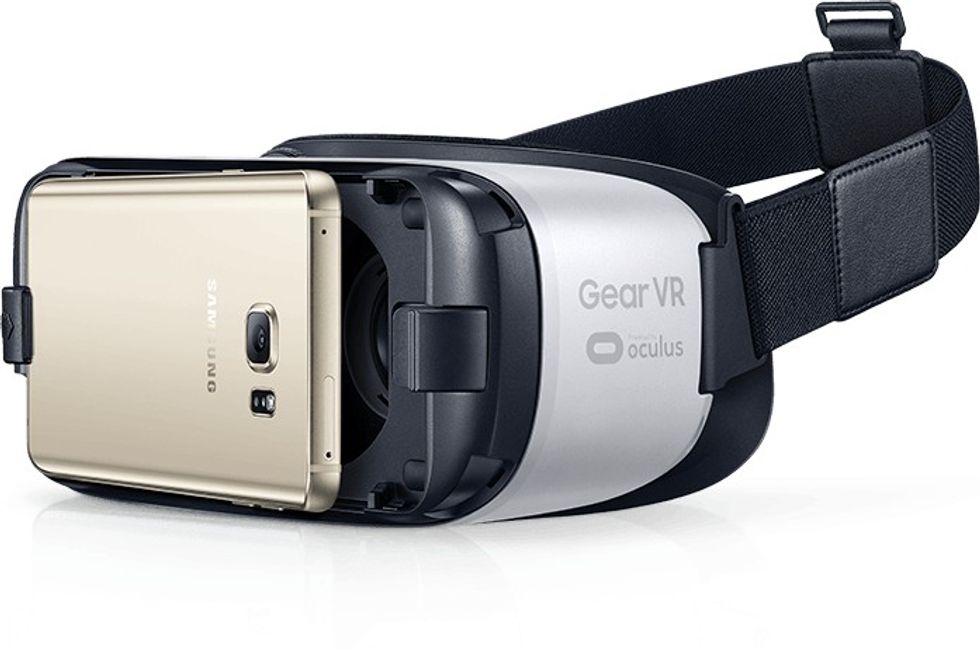 Samsung Gear VR is powered by Oculus.

Gear VR: The best mobile-based headset

If you have a late-model Samsung phone, save your money and get a virtual reality experience almost as good as that of the desktop and console-based headsets with the $99 Gear VR.
Samsung partnered up with Oculus to get games and experiences for the platform. There is also a growing collection of 360-degree sports-related videos, and, of course, you can watch any of the VR videos available on the Web with the Samsung Internet app.
If you had the headset back in April, you could have watched NCAA March Madness games live in VR. But you can still see full-game VR replays, free on the Oculus app store. Boom!

Ever wanted to learn how LeBron James trains? You can, with LeBron James—Striving for Greatness, free on the Oculus app store.
There are also some games available, though not that many as the platform is still so new.Still, you can go bowling in Action Bowling, $2.99 on the Oculus app store.
Hunt deer with Deer Hunter VR, $4.99 on the Oculus app store.

Go fishing with Bait!, free on the Oculus app store.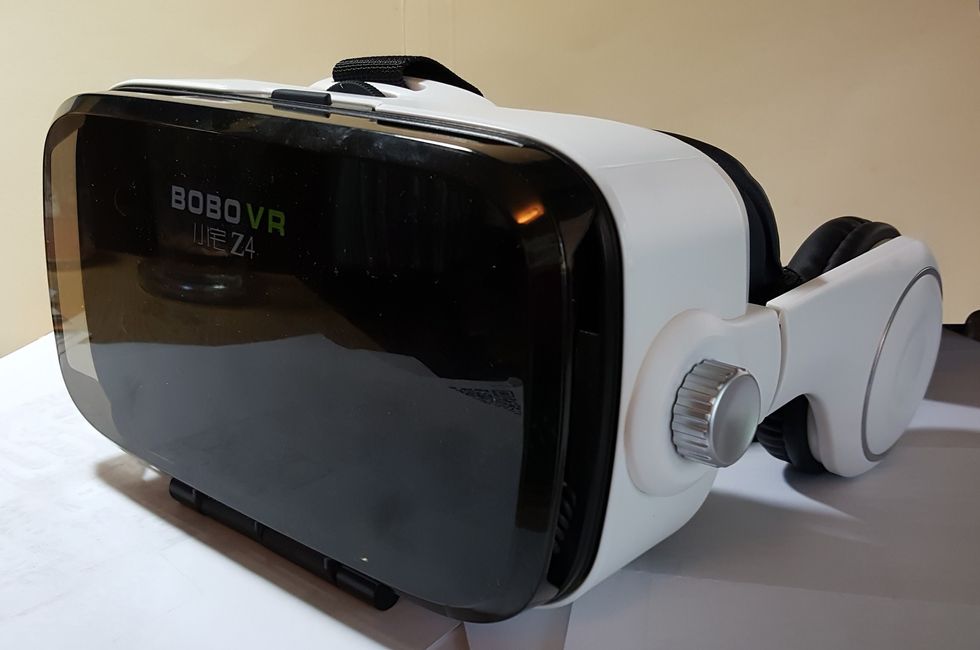 BoboVR Z4 beats Oculus and Vive on its field of view.
BoboVR Z4: Best Cardboard-compatible mobile-based headset

This headset has a maximum field of view of 120 degrees—far more than the Oculus Rift and the Vive. BoboVR Z4 also has a capacitive touch button (which doesn't require pressure to operate, but just senses your finger), it's is easy to use, and can be bought both with and without attached headphones.
The BoboVR Z4 also works with all late-model Samsung smartphones and iPhones, starts at $30 without headphones u nder the Uniify brand, and $39 with headphones.
According to Google there are more than one thousand VR apps on the Google Play store, in addition to all the VR-ready videos on YouTube and other sites. Here are some sports-related VR apps you can try now.
You can also search for "sports VR" on the iPhone app store, or search for the particular sports you are interested in playing in virtual reality.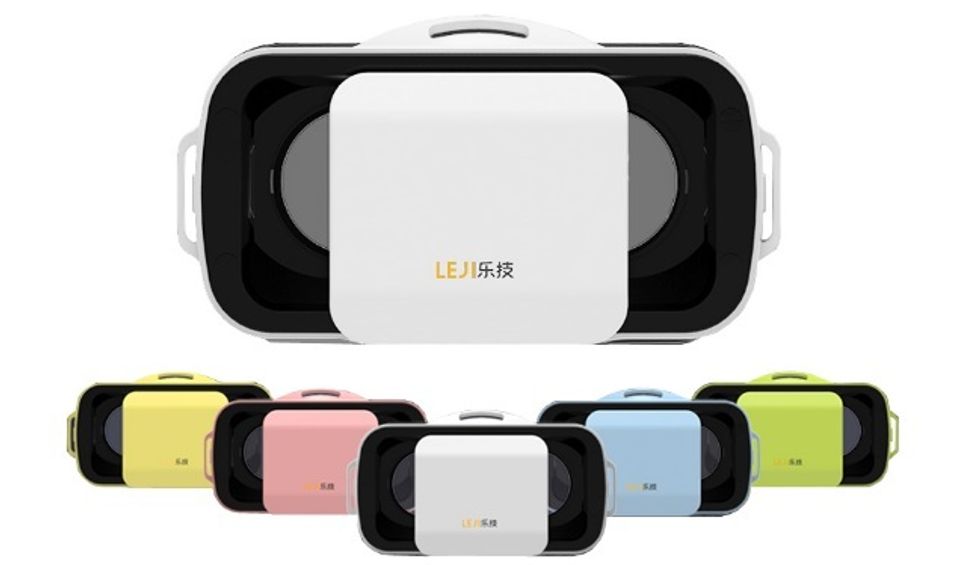 Leji VR Mini is small, cheap and comes in a rainbow of colors.

Leji VR Mini: Best low-cost headset

If you are looking for a very low-cost, easy-to use, lightweight headset for watching videos and playing casual games, don't get a viewer made of cardboard. Check out the Leji VR Mini instead. The headset has straps, adjustable lenses, and comes in white, blue, green, yellow and pink. Best of all? You'll pay the rock-bottom slider price, under the name VICTORSTAR, of $9.99 plus shipping.