Like GearBrain on Facebook
Bitdefender is known as one of the top providers of security software for consumers and businesses around the globe. A few years ago the company released the first ever catch-all network security device for the burgeoning Internet of Things market — the Box. Favorably received, the original Box soon had a long list of competitors that hit the market. But now Bitdefender is back with an updated version of their trend-setting hardware. Is the Box 2 a worthy successor?

The details
At its core, the Box 2 is a router backed up by a firewall that monitors your network for different types of malicious behavior. Unlike the original Box, which was a small cube, this new version is triangular and quite a bit taller. Under the hood lies a dual-core Cortex A9, 1 GB of DDR3 memory, 4 GB of storage, dual-band wireless 802.11a/b/g/n/ac AC1900 capabilities, 1 LAN port, and 1 WAN. Compared to the original Box, version 2.0's specs are massively better.
The device comes with an ethernet cable and a one-year subscription to Bitdefender's Total Security suite. You'll need a mobile device capable of managing the Central mobile app that runs either Android or iOS.
Up and running
Setting up the Box 2 isn't a simple plug and play affair, and if you're unfamiliar with how routers work — or phrases like "Bridge Mode" — then you're going to want to follow the instruction manual very carefully. Fortunately, if you do hit a snag, you can contact a free setup assistance number 24/7 to get help.
Before you even plugging in the Box 2, you'll need to download the Bitdefender Central app to your mobile device of choice, create or log in to your account, and then navigate to the Setup screen which will walk you through the initial installation.
Depending on your network configuration, you'll be setting up the Box 2 to work one of three ways: As a replacement for your ISP's router/modem, as a bridge mode with your personal router, or as a standalone router. All the setups come with their pros and cons.
The most common setup will be replacing your ISP's combo router/modem with the Box 2's wireless network. Fortunately, this is also a relatively user-friendly configuration and even allows you to keep your network name and password. After the setup, you simply turn off the Wi-Fi broadcast on your ISP's router and continue connecting to the Box 2's replacement network.
The main downside to this approach is that if you ever have to call your ISP's tech support for assistance, you might run into the problem of your IT rep not able — or willing — to troubleshoot around the Box 2's configuration. This could necessitate going through the uninstallation phase just to clear up whatever problem you may have only to have to turn around and re-setup the Box 2 once more.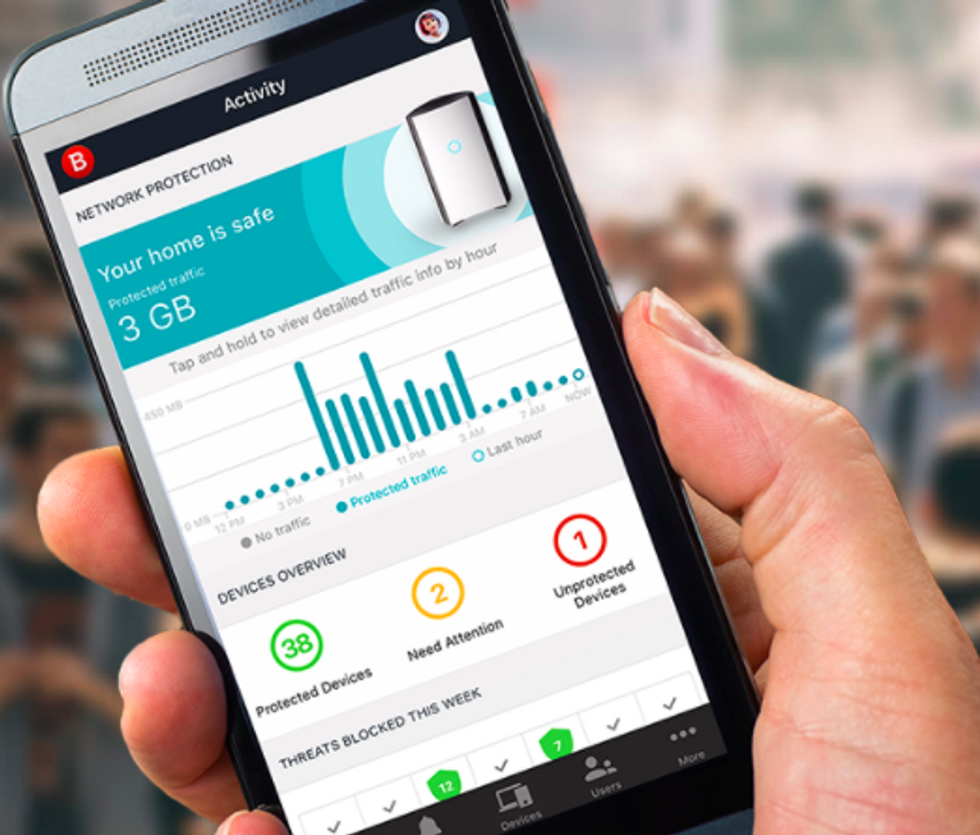 You can see everything coming in and out of your network using Bitdefender's Total Security package on all your devices.Bitdefender
Another somewhat common setup will be using your personal router in conjunction with the Box 2. For this setup, you'll be required to switch your router into Bridge Mode to allow the pair to function in tandem. Naturally, this means you'll need to be somewhat familiar with your router's settings and how to access them.
The main problem with this setup is that many routers have to be completely reset to exit Bridge Mode — meaning you'll wipe out your settings and have to reinstall the router if you decide to ditch Bitdefender's protection at a later date. During my testing, this was particularly vexing due to my own complex network configuration.
Finally, some users may opt to use the Box 2 as a standalone router. While this option is the most straightforward, Bitdefender has said of their hardware (both the original and the updated Box) that they're not quite meant to be used as standalone routers. Indeed, you are unlikely to find the Box 2's performance to be up-to-par with your ISP's combo router/modem.

The only downside to this approach is that you'll be required to reconnect all your devices to the new network manually.
Online security guard
Regardless of the configuration you choose, eventually you'll have your new network up and running and ready to protect you. But what exactly does the Box 2 do? The short answer is a lot. Every single PC, laptop, phone, tablet, and IoT device you have connected to your network will be monitored and protected. This means web scanning, vulnerability assessment, automatic device detection, exploit prevention, anomaly detection, brute force protection, and sensitive data protection for everything. On top of all this, you'll also have Bitdefender's Total Security package, including VPN, available on your mobile devices, PC's, and laptops.
Using the Central app, you'll be able to monitor your entire network, and be able to send Total Security installation links to all devices linked as well. If you've got young ones running around the house, you'll also have built-in parental security tools at your disposal. Whether it be phishing attempts, malicious incoming and outgoing connections, or sensitive info being sent across an unencrypted connection, the Box 2 tries to alert you to all suspicious behavior.
Coupled with the passive protection, you can also use the Central app to perform scans, vulnerability assessments, and allow/disallow the connections you want on your network.
Thanks to the upgraded hardware, the Box 2 didn't give me any problems even with multiple devices streaming HD content, gaming, or browsing. Considering the heavy traffic in my house, the performance came as quite a pleasant surprise. The most common alert I received was blocked phishing attempts — mostly thanks to one unwise user on my home network who likes to click all those dubious links you see on sites like Facebook and Twitter.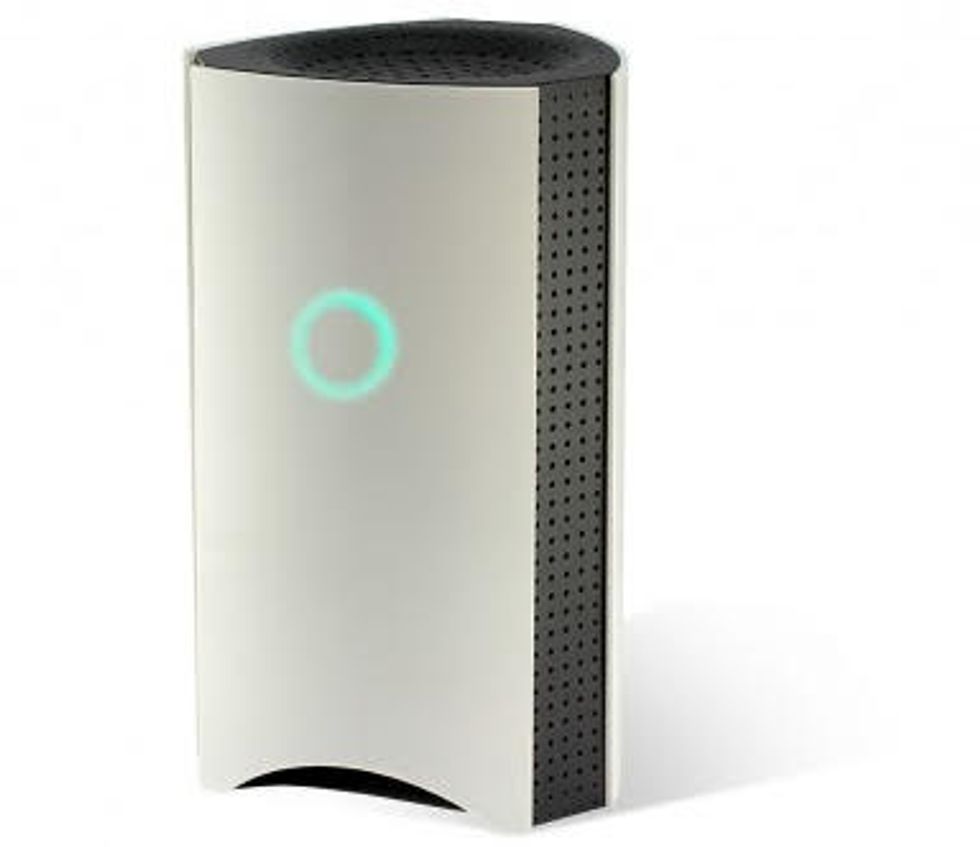 Security of this level means you need to put some privacy concerns aside when it comes to your data, and the Bitdefender Box 2.Bitdefender
Privacy considerations
While the Box 2 and its accompanying security suite are no doubt impressive and all-encompassing, the more privacy-minded individuals out there may find the software intrusive. Unfortunately, this is a necessity of design when it comes to cybersecurity. It's nearly impossible to completely secure your network without giving over a piece of your privacy to those companies who promise to protect your data.
Given the in-depth security provided by Bitdefender, you'll be required to give broad access to your devices. As with all things of this nature, it is highly recommended you read Bitdefender's short privacy terms to see just what they can — and will do with your data.
Final thoughts

Once I got past the initial installation, the Box 2 ran quietly in the background requiring little to no effort on my part. The occasional alerts were easy to access and diagnose, my overall network performance wasn't noticeably impacted, and the peace of mind provided by the robust protection was comforting.
Of course, like all security, it's only as strong as the weakest user. No matter how impenetrable you think your network is, all it takes is that one unwise user to click on the wrong thing. That said, Bitdefender's new Box does an admirable job of trying to mitigate the potential threats that most of us are unaware we encounter on a daily basis.
While the entry price of $249.99 is steep, it is on par with the competition, and it does net you a free year of the Total Security software. You'll just need to be prepared to fork over $99 a year afterward to continue your subscription.
If you're relatively tech-savvy and live in a home with few devices, the expensive price tag makes the Box 2 hard to recommend. However, if you're immersed in a smart home ecosystem, or even just live in a household with many people roaming your network, the peace of mind provided by Bitdefender's robust hardware and software security solution is worth checking out.
Pros: Multiple setup options, protection for every device on your network, free year of Bitdefender's software, managed from one centralized app and it's easy to maintain after the initial setup.
Cons: The first installation can be tricky, expensive upfront cost, and a $99 a year subscription fee after free year is up.
Like GearBrain on Facebook