Like GearBrain on Facebook
A camping trip doesn't have to mean abandoning all forms of technology. Thanks to ever-larger USB power banks and the 4G connection of your smartphone, you can bring plenty of technology with you, including gadgets to help you relax, sleep and wake up refreshed in the morning.
Read More:
D3 Battery Base for Amazon Echo Dot - $34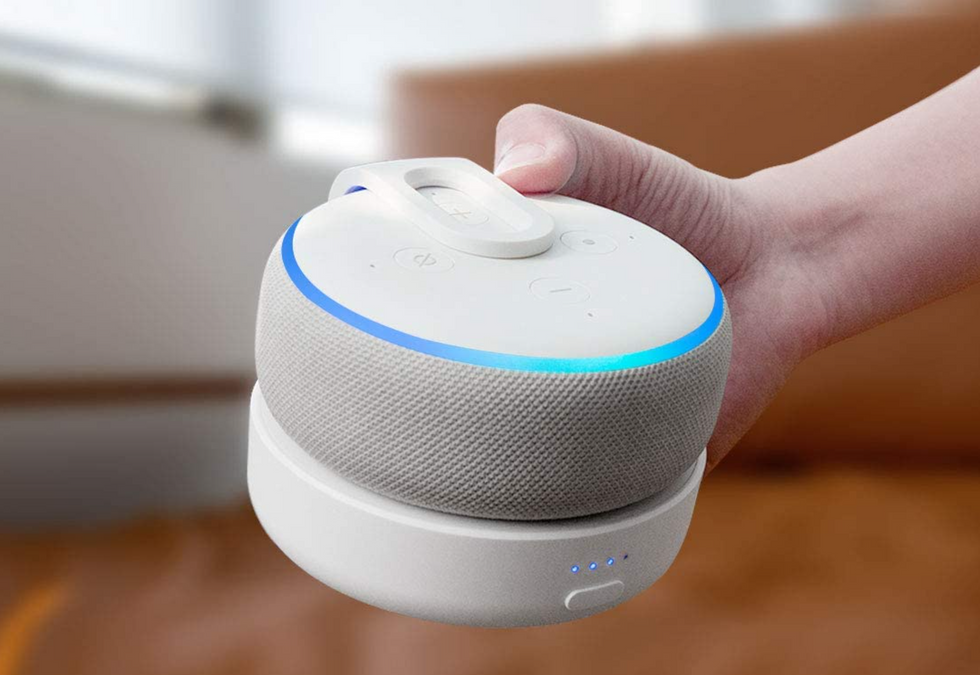 The battery promises eight hours of music playback at 50% volumeGGMM
Earlier models of the Amazon Echo Dot could be powered by a USB port, letting you take the smart speaker anywhere. But the third-generation Dot now requires a wall plug. At least, it did before GGMM launched the D3 Battery Base.

This $34 accessory plugs into the back of your Echo Dot. You then attach the Dot's wall plug to the base, which powers the Dot and charges the base's battery. Once changed, the 5,200 mAh capacity battery promises up to eight hours of music playback at 50 percent volume.
While extra portability is great news for lots of different use cases, it means you can bring your Echo Dot camping. Simply connect it to the internet by tethering to your smartphone's 4G (or by using a dedicated portable Wi-Fi router), and you've got a smart alarm clock with radio and music streaming capabilities, just like at home.
As we've covered before, the Echo Dot can help children fall asleep with calming music and audiobooks, and it can wake you up with music of your choice the next day. Providing you connect the Dot to your smartphone's 4G, can also use Alexa just as you would at home.
Battery pack - Various prices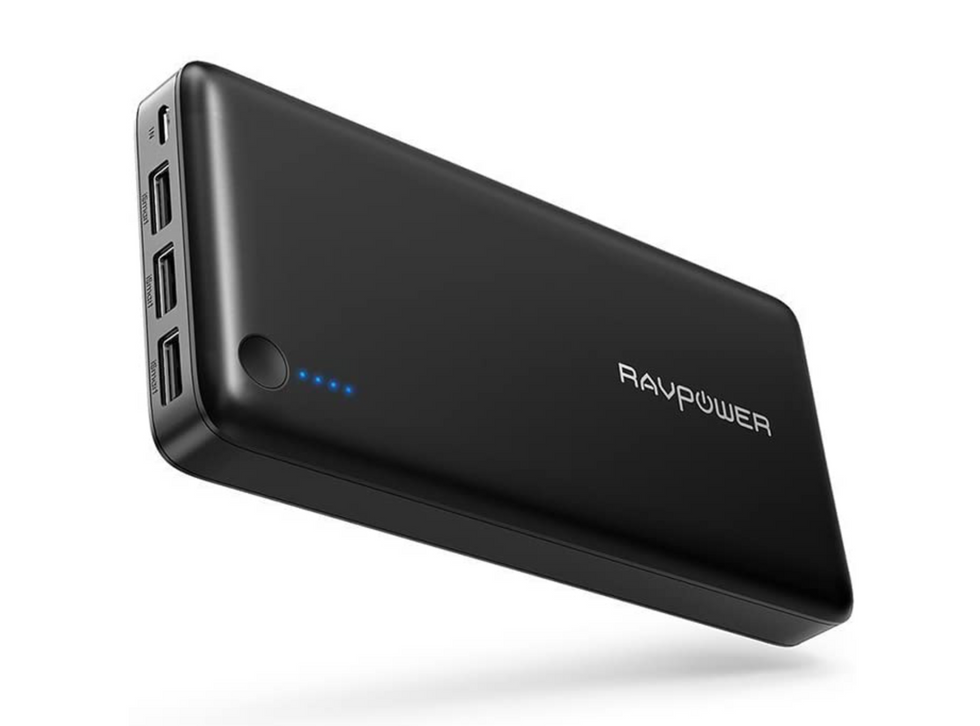 A power bank can charge your phone and run accessories like lightsRAVPower
An essential camping gadget, a battery pack can be used to charge up all of your USB devices while you sleep. We've used a 26,800 mAh pack by RAVPower for a couple of years and it has never let us down, but if space in your backpack is limited (and they're quite heavy too), you could always buy a smaller battery.

Look for one with a capacity of around 10,000 to 15,000 mAh, and that'll be enough to charge up a couple of smartphones while you sleep each night. If you want to power other devices like campsite lighting, a bigger power bank will be best.
USB lighting - $16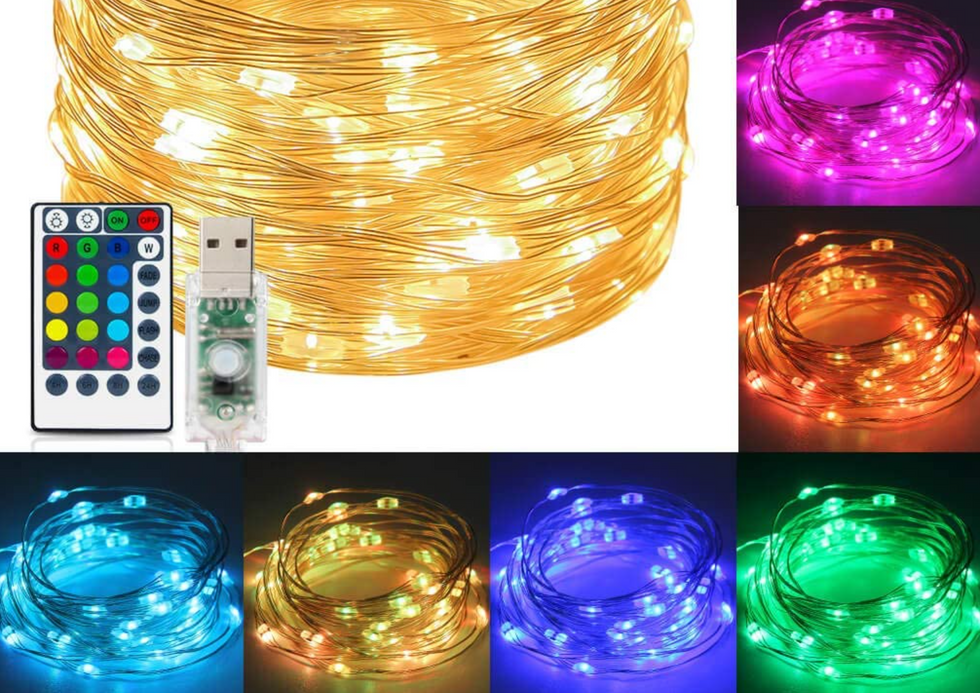 This 39-foot LED light chain is weather resistantHoofun
That battery pack can also be used to power some USB lighting. There are lots of options available here, we just urge that readers make sure whatever they buy is weather resistant. This usually only applies to the lights themselves, so you'll want to make sure the power cable reaches a battery pack that is stored safely inside your tent.

For $16, this 39-foot length of LED lighting is great value for money. The system is USB-powered and comes with a remote for adjusting the color and brightness.
You can also set a timer so they switch off after four, six, eight or 24 hours. That way, you can set them to stay on during the evening, then switch off after everyone has gone to sleep at night, preserving your battery pack for other uses. Alternatively, leave them on all night and your campsite will be adequately lit for nighttime trips to the bathroom.
Pillow speakers - $16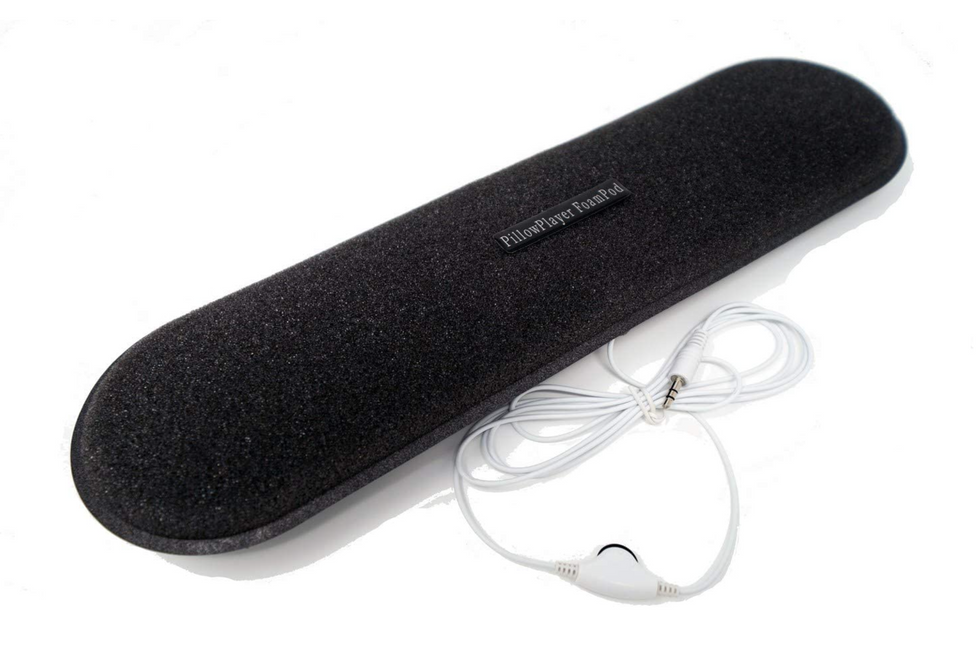 The speakers fit below or inside any pillowPillowPlayer
We suggested above how the Echo Dot can be used to play audiobooks or ambient sounds to help you fall asleep, but other campers around you might prefer natural silence. To strike a balance, try these speakers that are designed to slip under your pillow.

The cushioned holder contains a pair of speakers that connect to anything with a headphone jack. Yes, we know that feature doesn't appear on many smartphones anymore, but for those who still own a compatible handset, the speakers will work just fine, while being more comfortable than sleeping with earphones.
Dynamic and silent smartwatch alarm app - Most are free

Smart alarms wake you up when you are least asleep Sleep Cycle AB
A blaring alarm clock probably isn't the best way to wake up while camping in silent woodland. Instead, try installing one of many dynamic alarm apps to your smartwatch. Available for the Apple Watch and Google's WearOS system, the apps monitor your sleeping pattern then wake you up by vibrating the watch when you are least asleep.

Set the latest time you want to be woken up, along with the number of minutes early the alarm can be triggered (say 20 minutes), and the app will buzz your wrist when you are least asleep with 20 minutes of your alarm time.
Good options here include Sleep Cycle for iPhone and Apple Watch, and Sleep as Android for Android and Wear OS users.
Apple Watch Series 5 (GPS, 44mm) - Gold Aluminum Case with Pink Sport Band
From Your Site Articles
Related Articles Around the Web
Like GearBrain on Facebook