Like GearBrain on Facebook
Forget voice assistants, augmented reality and speakers capable of Dolby Atmos - here's a pair of smartphones from Land Rover and construction company Cat which are bulky, tough and can survive almost anything you throw at them.

First, the Cat S61 smartphone has a thermal camera that works from -20 degrees celsius (-4F) to 400C (752F). It can also shrug off repeated 1.8-meter drops onto concrete, survive being plunged into three meters of water for an hour, and features a tank-like design to keep it safe on the construction site, or any other demanding environment.
To be shown off at Mobile World Congress in Barcelona next week, the Cat S61 is built by British company Bullitt, which will also use MWC to launch the Land Rover Explore, an equally tough Android smartphone.
The Cat's party piece is a heat-sensing FLIR camera which can read temperatures almost four times higher than its predecessor, the S60. The camera is intended to be used by workers analyzing faulty machinery and electronics - and its a feature which is regularly used by Cat customers.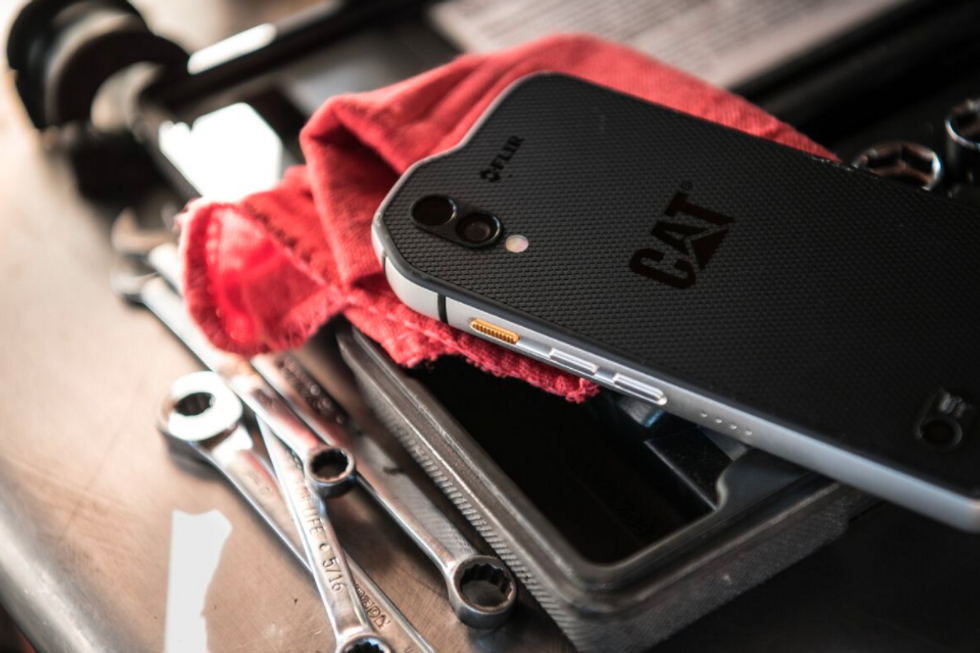 Thermal camera can see from -20 degrees C to +400CCat
Peter Stephens, CEO of Bullitt Group, said: "We know that 60 percent of Cat S60 customers use the integrated thermal camera at least once per week and the temperature and resolution improvements found in the new Cat S61 will open up thermal imaging to many more users and use cases."
There is a laser measuring system fitted to the back of the phone, enabling it to measure distances of up to 10 meters and combine this data with photos taken with the 16-megapixel rear camera.
A new Volatile Organic Compound (VOC) sensor has been fitted to the phone to monitor ambient air quality. Aimed at customers who work in cramped environments and who deal with toxic substances like paint, solvents and cleaning products, the sensor takes a reading every 30 seconds and alerts the user if the air becomes unhealthy.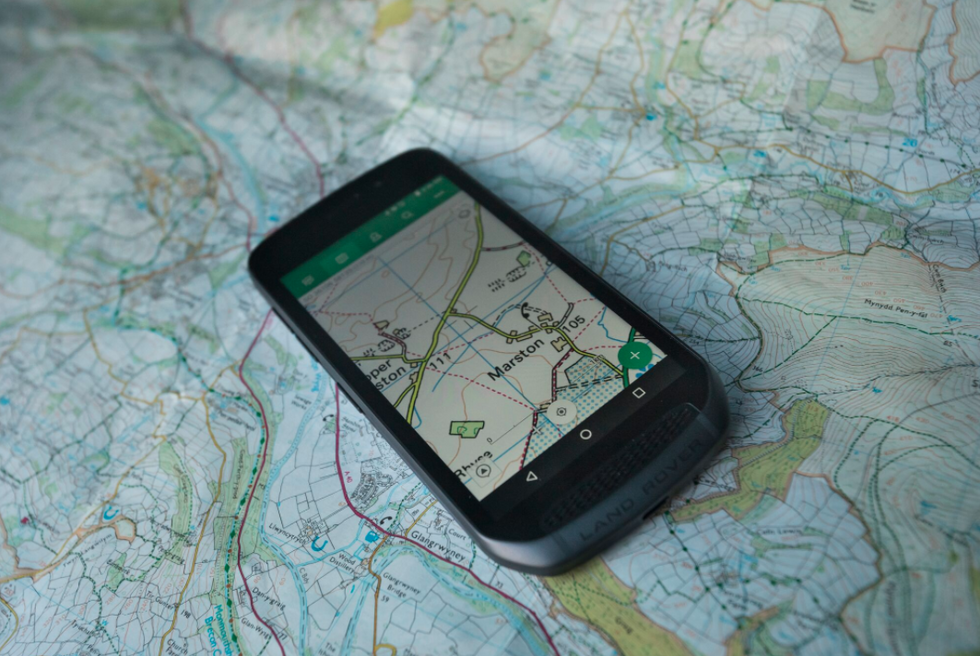 Land Rover Explore offers the same level of toughnessLand Rover
The screen measures 5.2 inches and has a Full HD resolution of 1920 x 1080, the battery is a massive 4,500mAh, the front camera takes 8-megapixel photos and the device is powered by a Snapdragon 630 eight-core processor with 4GB of RAM and 64GB of storage.
The Cat S61 will be available in the US in the third quarter of 2018 and is priced at $999.
Meanwhile, the similarly tough Land Rover Explore, also built by Bullitt, has a 4,000mAh battery which the company says is good for two full days of use - with the screen and GPS mapping on constantly. Like the Cat, the Land Rover phone can also survive drops from 1.8 meters and being submerged in saltwater.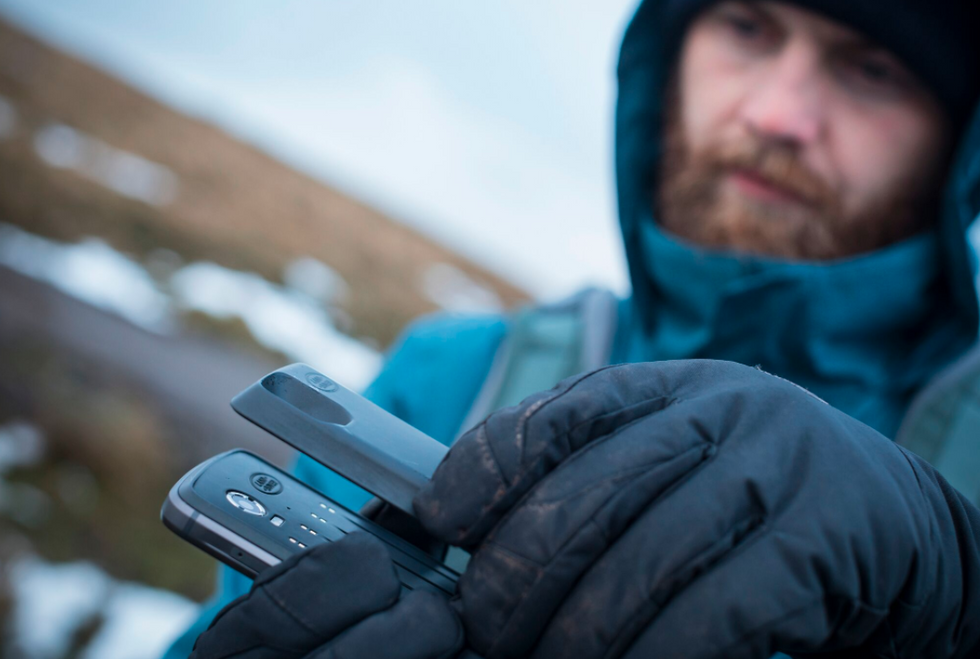 Included Adventure Pack boosts battery life and GPS performanceLand Rover
The screen comes with a protector already fitted at the factory, and Land Rover claims it works when wet and when the user is wearing gloves - something regular smartphones from the likes of Apple and Samsung struggle with. An included accessory called the Adventure Pack attaches to the back with magnets and provides an extra 3,600mAh of battery capacity, enhanced GPS, plus a stainless steel carabiner and canvas strap for clipped the phone to your bag or climbing harness.
The Land Rover Explore is set to cost £599 in the UK and €649 in Europe, while US pricing and availability is yet to be announced.
Like GearBrain on Facebook